3 DAY CONFERENCE
ProgNET 2018
Topics covered at

#DotNetLondon
Want to meet some of the world's leading .NET experts and learn what they are working on today? Discover the latest tools, approaches and technologies driving our .NET world? Learn and share experience gained on cutting edge projects with others in our .NET community? Join us for .NET London 2018 on 12-14 September for 3 days packed with talks, tutorials and discussions that will help you and your team stay up to date!
Join us at ProgNET 2018 on on 12-14 September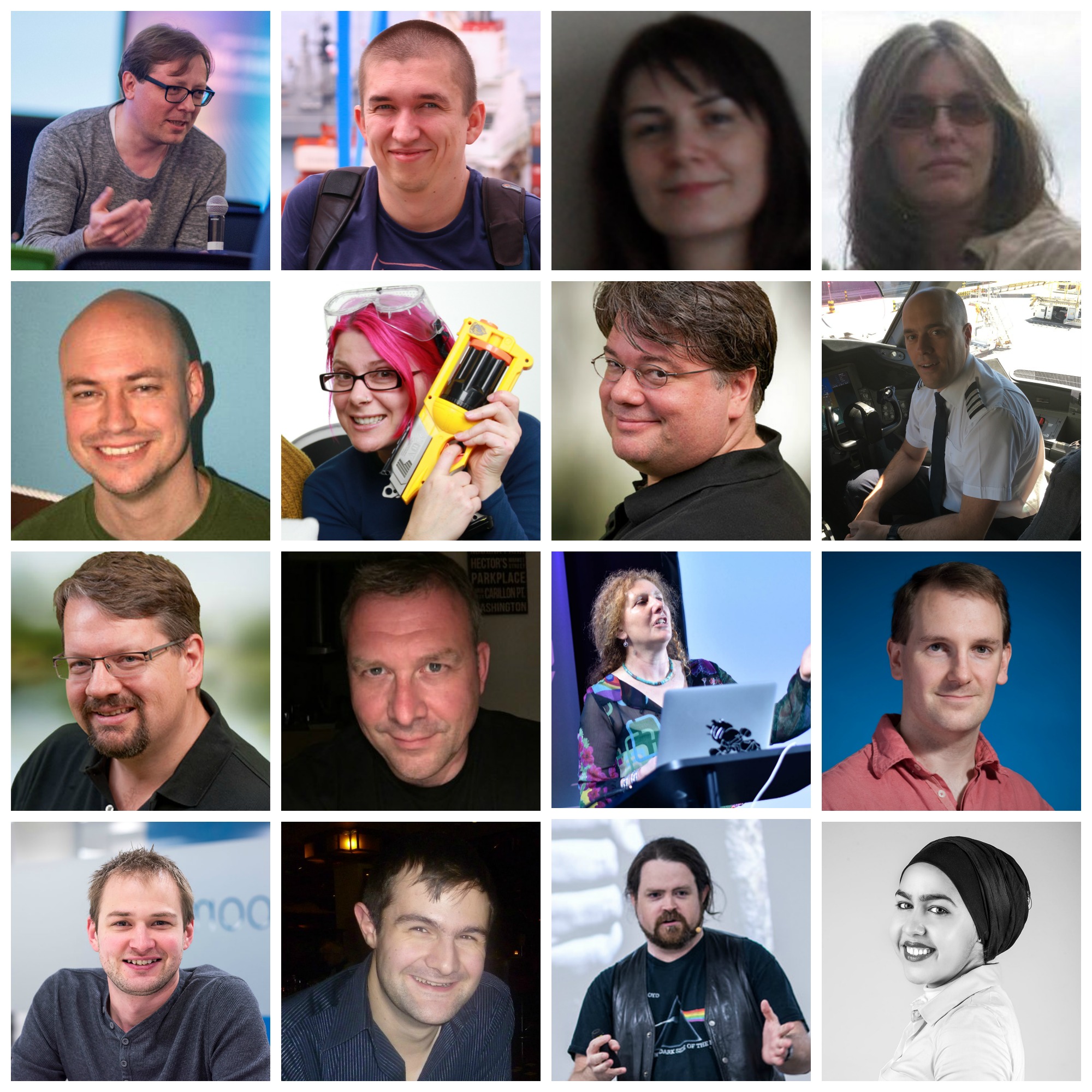 Join ProgNET 2018, the go-to conference to discover and learn all the latest developments in the .NET world.
2017's highlights included keynotes and more from Jon Galloway, Clemens Vasters, Dylan Beattie, Julie Lerman, and the hosts of .NET Rocks: Carl Franklin and Richard Campbell!
Follow #progNET to keep up with announcements and news!
Tickets
Registration is open and we have the Super Early Bird offer available for a few days only: from Friday 15th to Monday 18th September 2017! If you are planning to join us for three days packed with .NET fun, get your skates on and book your Super Early Bird Ticket today!
What to Expect in 2018!
We're so happy to announce the likes of Trisha Gee and Shawn Wildermuth will be hosting Keynotes at ProgNET 2018! Check out our Programme Page regularly for updates on the line-up.
Call for Thoughts now OPEN!
ProgNET 2018 is crafted for and by the community and 2018 will be no exception! We are looking to gather your ideas on what next year's ProgNET 2018 should look like. Which topics or themes would you like to featured? Which experts would you like to learn from? Which skills would you like to learn or share? Help us create the best conference yet, get involved and Submit your Thoughts here!
Get Involved
Would you like to help us facilitate a great conference? Help us set up the conference spaces, introduce talks and speakers, field Q&A questions with mics, or support some of the workshops and hacks we've got in store?
Sign up as a volunteer and get a free ticket to the conference!
ProgNET 2018 Diversity Scholarship Plan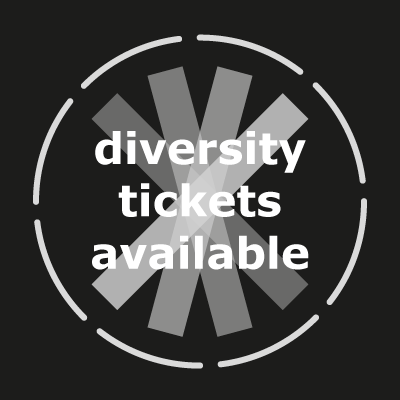 Skills Matter is proud and happy to share our ProgNET 2018 Diversity Scholarship Plan. This plan is based on our commitment to help develop the skills of women and their participation in our community. It is aimed at helping women who want to enter/ re-enter the tech industry.
Find more information here!
Code of Conduct
Please find our Code of Conduct here.
Excited for Robin Minto's session at #ProgNET 2018!
Excited for Robin Minto's session at #ProgNET 2018!
Robin is a developer/technical architect working for ByBox, a supply chain technology company in the UK. He's passionate about development, continuous improvement and all things security (he's a Certified Ethical Hacker). With one foot in Dev and another in Ops, he's as happy in C# as in PowerShell, in Visual Studio or Hyper-V, in Javascript or Docker.
Keynote: Turning Passion into Experience
Thrilled to have Shawn Wildermuth sharing his insights and experience in this Keynote!
Shawn Wildermuth has been tinkering with computers and software since he got a Vic-20 back in the early '80s.
Looking forward to Trisha Gee's Keynote for #ProgNET 2018!
Looking forward to Trisha Gee's Keynote for #ProgNET 2018!
Trisha has developed Java applications for a range of industries, including finance, manufacturing, software and non-profit, for companies of all sizes. She has expertise in Java high performance systems, is passionate about enabling developer productivity, and dabbles with Open Source development. Trisha is a leader of the Sevilla Java User Group and a Java Champion, she believes healthy communities and sharing ideas help us to learn from mistakes and build on successes. As a Developer Advocate for JetBrains, she gets to share all the interesting things she's constantly discovering.
CodeNode
In August 2015, Skills Matter opened the doors to CodeNode, our new 23,000 sqft Tech Events and Community venue. CodeNode provides fantastic meetup, conference, training and collaboration spaces with unrivalled technology capabilities for our tech, digital and developer communities - a long held dream coming true !
With fantastic transport links and located in the heart of London's Tech City, we could not think of a better location for our 60,000 strong engineering community!
With seven event rooms, including a 300 seater lecture room, thousands more community members will be able to visit CodeNode to learn and share skills, code and collaborate on projects.
CodeNode features a 5,000 sqft break-out space, complete with fully-licensed bar, plenty of power sockets, meeting and collaboration spaces and entertainment areas.
CodeNode will also see the opening of a permanent Hack Space, stacked with microprocessors and the latest tools and devices to play with. A community film studio will be opening too, which you can use to record any tutorials or demo's you may want to share with our community.
If you're interested in hiring CodeNode for your upcoming event, check out more details here.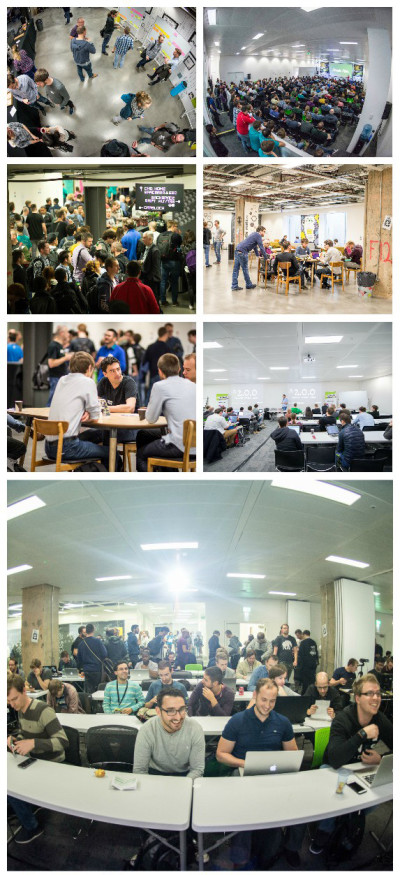 Call for Thoughts is OPEN!
Send in your feedback and ideas for 2018! Fill in the form below.
ProgNET Diversity Scholarship Plan
Skills Matter is proud and happy to share our ProgNET Diversity Scholarship Plan which provides support to those from traditionally underrepresented and/or marginalized groups in the technology and/or open source communities who may not have the opportunity to attend ProgNET for various reasons.
Scholarships are awarded based on a combination of need and impact. Scholarship recipients will receive a complimentary ticket to the conference.
Please note, travel expenses are not covered under this scholarship and are the responsibility of the scholarship recipient.
Eligibility
Applicants should be from a traditionally underrepresented and/or marginalized groups in the technology and/or open source communities and be unable to attend without some assistance.
We look forward to having you at ProgNET 2018!
To apply please fill in this form:
Volunteer at the ProgNET 2018!
Interested in .NET, and eager to learn the latest news? You have the chance to get a free ticket to the ProgNET 2018! All we need from you is some help in setting up the conference, and some hours of your time on the days of the conference! You will be free to attend the conference for the remainder of the time.
Are you ready then? Email us at conferences@skillsmatter.com and we will put your name down as a volunteer for the ProgNET 2018! Shifts and detailed info will be confirmed closer to the conference.
To discuss sponsorship opportunities please contact the team:
Hold tight, skillscasts coming soon!