3 DAY CONFERENCE
ProgNET London 2018
Topics covered at

#ProgNET
Overview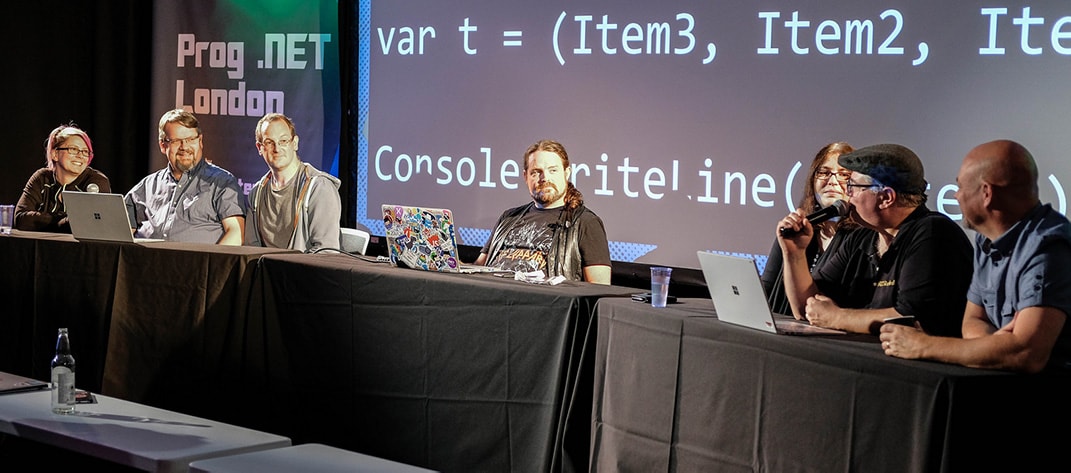 It's a wrap
Thank you for joining us at ProgNET London 2018. Early-bird tickets for 2019 are now on sale. Don't miss out on what promises to be another amazing conference.
Get ProgNET 2019 Tickets →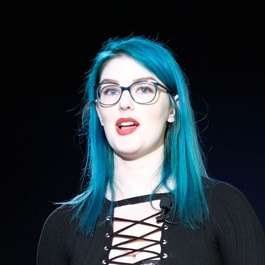 Amie Dansby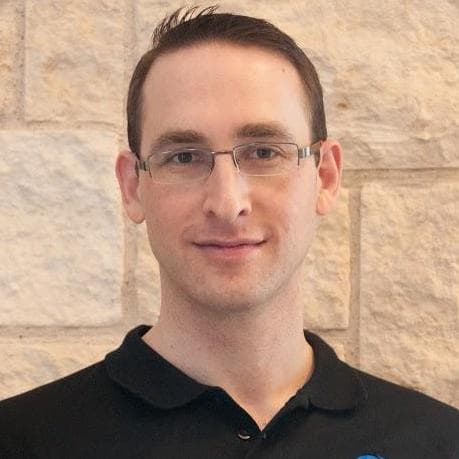 Udi Dahan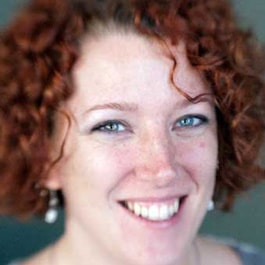 Trisha Gee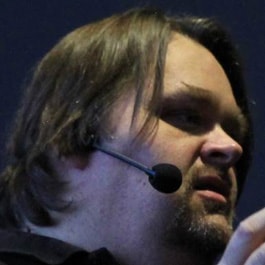 Shawn Wildermuth
Diversity Scholarship Plan
Skills Matter is proud to share our Diversity Scholarship Plan which provides support to those from traditionally under-represented and/or marginalised groups who may not normally have the opportunity to attend this event.
More information here.
Volunteer at the ProgNET 2018!
Interested in .NET, and eager to learn the latest news? You have the chance to get a free ticket to the ProgNET 2018! All we need from you is some help in setting up the conference, and some hours of your time on the days of the conference! You will be free to attend the conference for the remainder of the time.
More information here
Code of Conduct
We are committed to providing a friendly, safe and welcoming environment for all. Learn more in our Code of Conduct.
Tickets
Payment by major credit/debit cards, PayPal & Bank Transfer is accepted.
Book Now →
Programme
Day 1: Wednesday 12th September
Don't miss these inspiring talks!
Track
CTRL
ALT/TAB
SHIFT

08:30

Invalid Time

Invalid Time

Registration and Breakfast

09:00

Invalid Time

Invalid Time

Welcome to ProgNet London 2018!

09:15

Invalid Time

Invalid Time

KEYNOTE




Keynote: Own the Future

Udi Dahan

Intermediate

---

.net

prognet

keynote

And yet, even with all the alternative frameworks, patterns, and cloud services that have become available over the years, even new systems can't seem to escape their big ball of mud fate.

But, there is another option available – just as challenging, but with a much brighter future. Organizations that can transform their technology, teams, management, and business will be the ones that own that future.

While there's no "cookie-cutter" approach to this transformation, Udi has some do's and don'ts that will keep you from going astray.

×

10:15

Invalid Time

Invalid Time

Coffee Break

10:30

Invalid Time

Invalid Time

Lessons Learned Building OrigoDB and Memstate

Robert Friberg

Advanced

---

.net

event-sourced

memstate

origodb

In this presentation you will learn about the underlying pattern, the OrigoDB implementation and it's shortcomings, what you learned and the resulting implementation of Memstate. You will touch on topics such as async/await, group commit, event storage, nuget versioning, consensus in distributed systems, message ordering, throughput and latency.

.net event-sourced memstate origodb

---

About the speaker...

Currently CTO at Devrex Labs building OrigoDB and helping clients implement in-memory solutions. While not coding or teaching, Robert can be found on the nearest squash court.

×

Zero to Mobile Hero - Intro to Xamarin and Visual Studio Team Services

Luce Carter

Beginner

---

ai

.net

cognitive-services

android

ios

f#

c#

visual-studio-team-services

cross-platform

mobile-development

xamarin

In this talk, Luce shares what Xamarin is including Native and Xamarin.Forms for both C# and F#, how to get started creating a simple HelloWorld app from scratch and a more complex example (will involve at least one Azure service including Cognitive Services for facial recognition). Also how to use Visual Studio Team Services for Continuous Integration and some awesome examples of apps written using Xamarin including ones used to save lives!

Luce will take examples from xamarin.com/customers as well as show this demo about how Xamarin was used alongside other technologies to aid with Skin Cancer prediction.

This talk will include slides, demos, code samples, live coding and the audience will walk away feeling like they too can create a mobile app in just a few minutes and carry their work around with them in their pocket or backpack!

ai .net cognitive-services android ios f# c# visual-studio-team-services cross-platform mobile-development xamarin

---

About the speaker...

When not writing mobile apps for fun in her spare time, she runs the Manchester Xamarin User Group, mentors for Code First Girls, writes for the Xamarin Weekly newsletter, edits Montemagno.com and speaks at local user groups.

Follow Luce on Twitter @LuceCarter1 and also her Blog.

×

Modernizing Traditional .NET Apps with Docker

Elton Stoneman

Beginner

---

.net

pronet

orchestration

containers

docker

The end goal might be breaking your existing ASP.NET monolith into Microservices which run cross-platform on .NET Core, but the first step can be as simple as packaging your whole .Net Framework application as-is into a Docker image and running it as a container.

In this session, Elton will take an existing ASP.NET WebForms application and package it as a Docker image, which can run in a container on Windows Server 2016 and Windows 10. He'll show you how to run the app and a SQL Server database in Docker containers on Windows, and how to use Docker Compose to define the structure of a distributed application. Then he'll iteratively add functionality to the app, making use of the Docker platform to modernize the monolith without a full rebuild.

Elton will take a feature-driven approach and show you how Docker makes it easy to address performance, usability and design issues.

.net pronet orchestration containers docker

---

About the speaker...

×

11:15

Invalid Time

Invalid Time

Coffee Break

11:30

Invalid Time

Invalid Time

Quantum Computing like a Boss... for Real!

Riccardo Terrell

Beginner

---

exploration

.net

parallelism

quantum-computing

q#

exploration .net parallelism quantum-computing q#

---

About the speaker...

Riccardo is an information systems and technology professional and architect specializing in software & systems development. He has over 20 years' experience delivering cost-effective technology solutions in the competitive business environment.

Riccardo believes in multi-paradigm programming to maximize the power of code and is the author of "Functional Concurrency in .NET"; which, features how to develop highly-scalable systems in F# & C#.

Riccardo tweets from: @TRikace

×

Combining the Power of Bots and Microsoft Azure to Build the Apps of the Future

Rabeb Othmani

---

.net

azure

azure-cognitive-services

microsoft-bot-framework

azure-bot-service

bots

In this talk, you will learn how to build bots as a service combining the power of the Azure Bot Service, Microsoft Bot Framework and some of the Azure Cognitive services.

Building a conversational bot and connecting it to different channels is now an easy task with Azure.

×

Let's talk HTTP in .NET Core

Steve Gordon

Intermediate

---

.net

httpclientfactory

polly

asp.net

c#

dotnetcore

http

In this talk, Steve will explore how we can build .NET Core applications that make HTTP requests and rely on downstream services, whilst remaining resilient and fault tolerant.

This session will focus on some of the improvements which have been released in .NET Core and ASP.NET Core 2.1, such as the HttpClientFactory and the new more performant socket based handler. Steve will identify some HTTP anti-patterns and common mistakes and demonstrate how we can migrate existing code to use the new HttpClientFactory to work more correctly with HttpClient instances.

Next, Steve will demonstrate Polly; a fantastic resilience and transient-fault-handling library which can be used to make your applications less prone to failure. Now integrated with the Microsoft HttpClientFactory; wrapping your HTTP calls in retries, timeouts and circuit-breakers has never been easier!

If you're building services which make HTTP calls, then this talk is for you!

.net httpclientfactory polly asp.net c# dotnetcore http

---

About the speaker...

Steve is currently developing cloud-native services, using .NET Core, ASP.NET Core and Docker. He enjoys sharing his knowledge through his blog, in videos and by presenting at user groups and conferences. Steve is excited to be a part of the .NET community and founded .NET South East, a .NET Meetup group based in Brighton. He enjoys contributing to and maintaining OSS projects, most actively helping save lives with open source software and the Humanitarian Toolbox (www.htbox.org). You can find Steve online at his blog www.stevejgordon.co.uk and on Twitter as @stevejgordon

×

12:15

Invalid Time

Invalid Time

Coffee Break

12:30

Invalid Time

Invalid Time

Build Real-Time, High-Performing Software with ASP.NET Core

Rachel Appel

Intermediate

---

.net

localization

real-time

signalr

razor-pages

mvc

asp.net-core

asp.net

Now you can build real-time software easily. ASP.NET Core SignalR is a set of libraries that you can use to build real time, scalable, websites and apps.

You can use them in both enterprise and consumer apps, and across platforms. This session covers building an end-to-end real-time app using ASP.NET Core SignalR.

.net localization real-time signalr razor-pages mvc asp.net-core asp.net

---

About the speaker...

During her career, she has worked on projects of all sizes from the smallest of apps, to the largest enterprise systems at some of the world's leading companies.

Rachel's expertise is in web development on the Microsoft stack, specifically Azure Functions, ASP.NET MVC, Web Forms, SignalR, C#, HTML, CSS, JavaScript, and TypeScript. Her hobbies include science, reading, languages, and travel.

×

Order from Chaos - Managing Serverless Workflows with Durable Functions

Mark Heath

Intermediate

---

.net

faas

azure

workflows

serverless

azure-functions

It can get very complicated trying to track and manage the progress of workflows when they are formed of multiple stateless isolated functions.

In this talk, Mark will demonstrate how Durable Functions extends Azure Functions with orchestrators enabling you to manage the state of your workflows, support error handling, retries and simplifying the implementation of more complex patterns such as fan out, and waiting for external events.

.net faas azure workflows serverless azure-functions

---

About the speaker...

×

Core APIs: gRPC, GraphQL or HATEOAS - What's a Dev to do?

Dave Lewis

Intermediate

---

.net

distributed-systems

web

apis

asp.net

c#

dotnetcore

While ASP.NET Web API has made the leap to .NET core, there are other options.

This talk will look at some of those options - gRPC is a widely used open source RPC (remote procedure call) framework; GraphQL allows you to build queryable APIs backed by your existing code and data; HATEOAS is a constraint of the REST application architecture, APIs built with this in mind go beyond the simple CRUD approach often used with Web API. Each of these options offers something different, and a single approach may not work everywhere.

During this talk, Dave will explore at each of them and identify where you may want to use each approach.

.net distributed-systems web apis asp.net c# dotnetcore

---

About the speaker...

×

13:15

Invalid Time

Invalid Time

Lunch

14:15

Invalid Time

Invalid Time

Own the Future, NSB-Style

Udi Dahan

Advanced

---

.net

nservicebus

asp.net

pronet

But, in this presentation, you'll assume you'd rather focus on delivering business value and show you the hands-on programming techniques to do it all, using NServiceBus and the rest of the Particular Service Platform. Whether you're running on-premises, on AWS, or on Azure – it all just works. For real.

.net nservicebus asp.net pronet

---

About the speaker...

×

From 'dotnet run' to 'Hello World!'

Matt Warren

Intermediate

---

api

libraries

perfview

.net-core-runtime

clrmd

.net

As the quote from Neal Ford says "Understand one level below your usual abstraction", you will look at why is this important and how can it help you if we apply it to the .NET framework.

This talk will delve into the internals of the recently open-sourced .NET Core Runtime, looking at what happens, when it happens and why. Using freely available diagnostic tools such as PerfView, libraries including ClrMD and even the source code itself!

Along the way you'll examine the Execution Engine, Type Loader, Just-in-Time (JIT) Compiler and the CLR Hosting API, to see how all these components play a part in making a 'Hello World' app possible.

api libraries perfview .net-core-runtime clrmd .net

---

About the speaker...

Matt currently works on the C# production profiler at ca (ca.com/apm) and lives near Pinewood Film Studios (home of James Bond) with his wife and 2 kids. He blogs at www.mattwarren.org.

×

From Scratch to Unity3D - Learning To Code By Making Games

Willow Rendle

Beginner

---

.net

c#

games

scratch

unity3d

Coding lets her do this, so she wants to share how she got started and how kids and their parents can learn new things together.

Willow will show you Scratch and Hopscotch, then move onto Unity3D and C#, which is what she's learning with her dad now. It's a lot easier than you might think, even with all the squiggly brackets and semi-colons :)

Willow hopes this talk will show you that making real games is something you can do with your kids, and maybe you'll even learn new things yourself along the way.

.net c# games scratch unity3d

---

About the speaker...

Now, at the age of 12, she is building games in Unity3D with her dad; a long way from making Scratch move up and down on the screen.

She hopes to become a world famous game designer, author, movie director, rock guitarist and Wimbledon champion.

×

15:00

Invalid Time

Invalid Time

Coffee Break

15:15

Invalid Time

Invalid Time

Security in Cloud-Native

Robin Minto

Intermediate

---

cloud

.net

security

cloud-native

dotnet

You may have seen the Twelve-Factor App methodology for developing applications that embrace a cloud-native philosophy but with that, there's little or no guidance on security.

Security can't be an afterthought and cloud-native is no different. This talk looks at how to approach security for an app deployed to the cloud. Can you forget about infrastructure security? Where should you focus your attention? Is cloud-native more secure?

Robin will consider the similarities and differences between traditional apps and cloud-native apps. You'll see common security vulnerabilities that affect cloud apps, new vulnerabilities specific to the cloud and tools and techniques to help avoid problems. You'll come away knowing how to be more secure in cloud-native

cloud .net security cloud-native dotnet

---

About the speaker...

Other passions include snowboarding, cycling and gin (but not together). He blogs at robinminto.com.

×

Scripting Enhancements in Unity in 2018 (or, its Compilers All the Way Down)

Lotte May

Advanced

---

high-performance-c#

burst

.net

unity3d

unity

prognet

Unity now s a cutting-edge .net implementation in its own right, and making fascinating moves with new technologies like Burst and High-Performance C#.

This talk will attempt to demystify all these new technologies and the compilers underpinning them.

×

Google Home Meets Containers on Google Cloud

Mete Atamel

Intermediate

---

.net

machine-learning

containers

kubernetes

dialogflow

google-home

prognet

In this talk, Mete will create a Dialogflow app to get a Google Home device to talk to a container managed by Kubernetes/App Engine.

In the container, he'll use some of the Machine Learning APIs and BigQuery and see how they can elevate your Google Home app to the next level. He will also integrate with Stackdriver and see how you can get more insights about your app with HTTP tracing and live debugging features of Stackdriver.

×

16:00

Invalid Time

Invalid Time

Coffee Break

16:15

Invalid Time

Invalid Time

KEYNOTE




Lightning Talk: KubeMQ Helping .NET MSMQ Apps to Migrate to Kubernetes

Lior Nabat

---

.net

node-js

go

.net-core

kubemq

linux

kubernetes

windows-vms

About KubeMQ

KubeMQ is a messaging backend, built for efficient migration from .NET/MSMQ environment to Kubernetes.

KubeMQ provides smooth and graduate migration to containers

KubeMQ provides solutions in Kubernetes environment to all .NET communication method

Supports partial conversion using MSMQ connector
WCF built-in replacement
MS-SQL worker bypasses inaccessible SOAP web service
SignalR built-in replacement
Easy development and connectivity of proprietary workers

KubeMQ is delivered in a ready to use production setting.

.net node-js go .net-core kubemq linux kubernetes windows-vms

---

About the speaker...

Lior is also serving as the President of the Israeli chapter of the Entrepreneur Organization (EO), holding B.A in Mathematics and Computer science from the Open University in Tel-Aviv Israel and AMP from University of Pennsylvania - The Wharton School.

×

16:30

Invalid Time

Invalid Time

KEYNOTE




Lightning Talk: Coding for the Greater Good: Contributing to Humanitarian Toolbox

Steve Gordon

---

.net

code

chairty

prognet

lightning-talk

Steve will take you along on the journey of Humanitarian Toolbox and explain how you can help change the world with software.

.net code chairty prognet lightning-talk

---

About the speaker...

Steve is currently developing cloud-native services, using .NET Core, ASP.NET Core and Docker. He enjoys sharing his knowledge through his blog, in videos and by presenting at user groups and conferences. Steve is excited to be a part of the .NET community and founded .NET South East, a .NET Meetup group based in Brighton. He enjoys contributing to and maintaining OSS projects, most actively helping save lives with open source software and the Humanitarian Toolbox (www.htbox.org). You can find Steve online at his blog www.stevejgordon.co.uk and on Twitter as @stevejgordon

×

16:45

Invalid Time

Invalid Time

KEYNOTE




Lightning Talk: Intro to Blazor

Corey Weathers

---

.net

lightning-talk

prognet

blazor

He will talk about what Blazor is, how to create a Blazor application, some of the things you can do with Blazor, and some of the things that are still in development. At the end of this talk, attendees should know how to get started building web applications using the Blazor framework.

×

17:00

Invalid Time

Invalid Time

Beer Break!

17:15

Invalid Time

Invalid Time

KEYNOTE




2

Have I Got .NET For You?!

Mark Rendle and Dylan Beattie

All levels

---

.net

dotnet

prognet

panel

comedy

Day 1, 12 Sep starts 17:15

Have I Got .NET For You?!
Mark Rendle and Dylan Beattie

.net dotnet prognet panel comedy

---

About the speakers...

Mark Rendle is the founder of RendleLabs, which is really just him playing with .NET Core, Docker, Azure, microservices and so on and then teaching other people about it and helping them build clean, stable, scalable solutions. He is currently working on an online video learning site to bring his courses to a wider audience. He's been getting paid to do what he loves for nearly 30 years now, and still worries that somebody's going to notice and make him stop.

Dylan Beattie is a consultant, software developer and international keynote speaker. He's the director of Ursatile, an independent consultancy based in London that specialises in helping organisations bridge the knowledge gap between software development and business strategy. Dylan has been building data-driven web applications since the 1990s; he's managed teams, taught workshops, and worked on everything from tiny standalone websites to complex distributed systems. He's a Microsoft MVP, and he regularly speaks at conferences and user groups all over the world.

Dylan is the creator of the Rockstar programming language, and he's performed his software-themed parodies of classic rock songs all over the world as Dylan Beattie and the Linebreakers. He's online at dylanbeattie.net and on Twitter as @dylanbeattie.

×

18:15

Invalid Time

Invalid Time

#ProgNET Party with Pizza & Beer!
Day 2: Thursday 13th September
OPENING KEYNOTE to kick off followed by TUTORIALS - Join us for some great hands-on sessions! Note that the workshops last around 3 - 3.5 hours, with coffee breaks in between. Refreshments will be provided throughout :)
Track
CTRL
ALT/TAB
SHIFT

08:30

Invalid Time

Invalid Time

Registration and Breakfast

09:00

Invalid Time

Invalid Time

KEYNOTE




Keynote: Turning Passion into Experience

Shawn Wildermuth

All levels

---

.net

developerlife

softskills

angular

vue

aspnetcore

keynote

.net developerlife softskills angular vue aspnetcore keynote

---

About the speaker...

As a Microsoft MVP since 2003, he's also involved with Microsoft as an ASP.NET Insider and ClientDev Insider. You may have taken one of his more than twenty courses on Pluralsight including his latest: "Implementing and Securing an API with ASP.NET Core". He's authored eight books and innumerable articles on software development. You can also see him at one of the local and international conferences he's spoken at including TechEd, Oredev, SDC, NDC, VSLive, DevIntersection, MIX, Devteach, DevConnections and Dev Reach. He is one of the Wilder Minds. You can reach him at his blog.

×

10:00

Invalid Time

Invalid Time

Coffee Break

10:15

Invalid Time

Invalid Time

2

Tutorial: Use Kubernetes to Deploy .NET Applications

Salman Iqbal and Lewis Denham-Parry

Beginner

---

.net

azure

.net-services

containerised-apps

kubernetes

docker

Day 2, 13 Sep starts 10:15 (CTRL)

Tutorial: Use Kubernetes to Deploy .NET Applications
Salman Iqbal and Lewis Denham-Parry

In this Tutorial, you'll learn how to design, build and deploy .NET services in Kubernetes cluster in Azure. You will also learn how to scale your applications to handle peak traffic.

Prerequisites: - Laptop

Nice to haves: - Azure account if you want to spin up your own Kubernetes cluster in workshop.

.net azure .net-services containerised-apps kubernetes docker

---

About the speakers...

As a Full Stack Developer and has had experience in developing software in aerospace and finance. Salman focuses on building high quality web platforms and improving the software development life cycle. Recently he has started looking at how machine learning can help in improving the software development process. He also focuses his time on using container technology and how Kubernetes can be used to manage containers.

He co-founded Cloud Native Wales, an initiative to bring together a community that would share ideas on how to use cloud native technologies effectively.

Additionally, he is part of learnk8s.io where he focuses on providing Kubernetes training.

Follow Salman on his personal Twitter @soulmaniqbal and also @cloudnativewal.

Before that he worked in the FinTech sector with a number of start-ups (one was initially based out of his Parents garage). Since then, his work has taken him around Europe and the US, he has a passion for learning new things in the fast-paced tech world and connecting with people involved with it.

Lewis co-founded Cloud Native Wales, as an initiative to help people learn Cloud Native technologies and establish a community to support each other. When he's not playing with tech, he's busy trying to understand the logic of a toddler, what his dog is thinking and spending time with his family (preferably on a ski slope).

Follow Lewis on his personal Twitter @denhamparry and Cloud Native Wales @cloudnativewal, also check out his website denhamparry.co.uk.

×

Tutorial: CosmosDB – Database for Serverless Era

Michal Jankowski

Intermediate

---

.net

tutorial

prognet

performance

serverless

cosmosdb

Day 2, 13 Sep starts 10:15 (ALT/TAB)

Tutorial: CosmosDB – Database for Serverless Era
Michal Jankowski

The classic approach is not good enough. You expect to be able to have a solution in which we will have instant access to all data, schema-less date structure, scalable throughput and global replication. CosmosDB fulfils all of those requirements.

During this session, you will learn using CosmosDb in your Serverless solutions. Michal will start with a short introduction of this service, and he will present most essential features of CosmosBD. Then you will be able to learn how you can store and query data with this product. You will then try to build your first Serverless solution that will use CosmosDB as a database. Finally, you will play with query optimisation.

Michal would like to show you that you can improve performance and reduce your solution costs by few simple actions.

Please install or organise the following elements:

Unfortunately, without those tools it will be hard for you to take part in this workshop.

.net tutorial prognet performance serverless cosmosdb

---

About the speaker...

He is passionate about software craftsmanship, unit testing, software design and other topics related to software development.

In his free time, when he is not playing with code, he spends his time on travelling, photography and conducting technical blog.

Follow Michal on Twitter @JankowskiMichal

×

Tutorial: Fabled Pokemon

Michael Newton

---

.net

.net-core

elmish

fable

f#

tutorial

Day 2, 13 Sep starts 10:15 (SHIFT)

Tutorial: Fabled Pokemon
Michael Newton

Starting from nothing, you're going to build a basic web UI over https://pokeapi.co/ - everything you ever wanted to ever know (or not know) about Pokemon!

The twist here is that we're not going to write any JavaScript by hand at all. With the power of F#, Fable, Elmish & .NET Core you'll build a robust (type safe) high performance web app without ever leaving the comfort of our nice comfy .NET editor.

You'll need recent versions of .NET Core, Node and Yarn installed to take part in this workshop. Basic knowledge of F# syntax will help, but isn't strictly required.

Prerequisites: dotnet SDK 2.0 or higher node.js 6.11 or higher A JS package manager: yarn or npm An F# editor like like VS Code or Atom with Ionide, Visual Studio for Windows or macOS, Emacs with fsharp-mode or Rider If not on Windows: Mono for editor support and package management

.net .net-core elmish fable f# tutorial

---

About the speaker...

He blogs at blog.mavnn.co.uk, including tutorials, thoughts on software design, and write ups of many of the training sessions.

He has not, unfortunately written any of the Mack Bolen the Executioner books, nor is he (fortunately) an expert in past life therapy. On the other hand, he is known to have a few interests outside of coding, including introducing his young son to the fine art of table top role playing and driving the sound desk at the local church.

×

13:45

Invalid Time

Invalid Time

Lunch

14:45

Invalid Time

Invalid Time

2

Tutorial: Practical Event-Sourcing with C# and EventStore

Sergio Silveira and Alexey Zimarev

Intermediate

---

.net

microservices

eventstore

c#

event-sourcing

tutorial

Day 2, 13 Sep starts 14:45 (CTRL)

Tutorial: Practical Event-Sourcing with C# and EventStore
Sergio Silveira and Alexey Zimarev

This introduction will demonstrate how proper event stream database combined with new C# features like advanced pattern matching can make this journey doable. During the workshop, you will look at a set of simple classes that allow you to build your own mini-framework and use it to build event-driven microservices. You will be using .NET Core and open-source databases like EventStore and RavenDb.

Please ensure that you check and complete the pre-requisites for this tutorial that you can find at http://bit.ly/es- tutorial. You can also just watch the follow the tutorial without writing code, in that case, you won't need to install anything.

.net microservices eventstore c# event-sourcing tutorial

---

About the speakers...

Document and police digital case management, sports statistics, telecommunications, oil & gas safety systems and telematics are but a few of the business domains that struggled to keep up under his everlasting quest for quality and awesomeness.

Currently enjoying Norway at ABAX not only as a tech and team lead but as mentor, teacher and overall destroyer of senses.

@RagingKore might follow you back.

Alexey started programming at the age of 14 back in USSR and moved between five countries during the last fifteen years. His particular interests are in event-driven architectures, domain-driven design, distributed systems, and event-sourcing. Alexey contributes to open-source software as a member of MassTransit and maintainer of RestSharp. He manages the Domain-Driven Design Norway meetup group and speaks at technical conferences. His book "Practical Domain-Driven Design with C#" is expected to be released in January 2019 by Packt Publishing.

Follow Alexey on twitter at @Zimareff.

×

Tutorial: Understanding .NET Performance

Matt Warren

Intermediate

---

-analysis

benchmarking

benchmarkdotnet

prognet

.net

tutorial

Day 2, 13 Sep starts 14:45 (ALT/TAB)

Tutorial: Understanding .NET Performance
Matt Warren

The attendees need a laptop with Windows OS installed (a VM running Windows is also fine)

They also need a way to build/run .NET Code (i.e. dotnet CLI, Visual Studio, VS Code, etc)

All the other tools can be downloaded during the tutorial

-analysis benchmarking benchmarkdotnet prognet .net tutorial

---

About the speaker...

Matt currently works on the C# production profiler at ca (ca.com/apm) and lives near Pinewood Film Studios (home of James Bond) with his wife and 2 kids. He blogs at www.mattwarren.org.

×

Tutorial: Serverless Sanity

Ashic Mahtab

---

kubernetes

gcp

serverless

azure-functions

aws-lambdas

tutorial

Day 2, 13 Sep starts 14:45 (SHIFT)

Tutorial: Serverless Sanity
Ashic Mahtab

In this tutorial, you'll be using a toolkit that makes managing and deploying Serverless applications manageable, and it targets multiple cloud providers - AWS, Azure, GCP - even Kubernetes. You'll be using AWS (the free tier should be sufficient).

Please ensure that you have Nodejs and the AWS cli installed.

kubernetes gcp serverless azure-functions aws-lambdas tutorial

---

About the speaker...

×

18:15

Invalid Time

Invalid Time

End of Day Two - #ProgNET 2018 - See you tomorrow!
Day 3: Friday 14th September
OPENING KEYNOTE to kick off followed by TUTORIALS - Join us for some great hands-on sessions! Note that the workshops last around 3 - 3.5 hours, with coffee breaks in between. Refreshments will be provided throughout :)
Track
CTRL
ALT/TAB
SHIFT

08:30

Invalid Time

Invalid Time

Registration & Breakfast

09:00

Invalid Time

Invalid Time

KEYNOTE




Keynote: Career Advice For Programmers

Trisha Gee

All levels

---

dotnet

java

keynote

In this session, Trisha is going to share some lessons she learnt the hard way while managing her career as a Java developer. She's going to tell you secrets that others don't want to share. And she'll give you tools for working out what your next steps are.

If nothing else, you'll get to laugh at the (many) mistakes Trisha made in her search for The Perfect Job.

×

10:00

Invalid Time

Invalid Time

Coffee Break

10:15

Invalid Time

Invalid Time

Tutorial: Build Data Driven Web Apps using ASP.NET Core

Rachel Appel

Intermediate

---

.net

localization

real-time

signalr

razor-pages

mvc

asp.net-core

asp.net

Day 3, 14 Sep starts 10:15 (CTRL)

Tutorial: Build Data Driven Web Apps using ASP.NET Core
Rachel Appel

In this session, you'll learn how to construct an ASP.NET Core app from start to finish. You'll look at building an EF Core model and use it in both Razor Pages with Tag Helpers, and MVC.

You'll also learn how to create middleware, configure the app and its startup. Finally, you will wrap up with security and deployment.

Additionally, the workshop will cover localization and real-time communications in ASP.NET Core.

Prerequisites: Only basic HTML and C# skills required. Intro level SQL a plus.

.net localization real-time signalr razor-pages mvc asp.net-core asp.net

---

About the speaker...

During her career, she has worked on projects of all sizes from the smallest of apps, to the largest enterprise systems at some of the world's leading companies.

Rachel's expertise is in web development on the Microsoft stack, specifically Azure Functions, ASP.NET MVC, Web Forms, SignalR, C#, HTML, CSS, JavaScript, and TypeScript. Her hobbies include science, reading, languages, and travel.

×

Tutorial: Using Istio Service Mesh and Kubernetes to Solve Service-to-Service Communications, Scaling and Security

Ben Hall

Intermediate

---

.net

security

scaling

service-to-service-communications

kubernetes

tutorial

istio-service-mesh

Day 3, 14 Sep starts 10:15 (ALT/TAB)

Tutorial: Using Istio Service Mesh and Kubernetes to Solve Service-to-Service Communications, Scaling and Security
Ben Hall

This hands-on interactive workshop will explore how Istio, an open platform to connect, manage, and secure Microservices supports large scale Microservice deployments on top of Kubernetes.

Attendees will learn how Service Meshes and Istio can enhance communication security, authentication and reliability.

An understanding of Kubernetes is beneficial, but not required.

Prerequisites: Laptop with a modern browser that supports cookies and websockets. Needs to be able to access and use Katacoda.com

.net security scaling service-to-service-communications kubernetes tutorial istio-service-mesh

---

About the speaker...

Ben has been working with these technologies, helping both train teams and delivering projects. Ben tweets at @Ben_Hall while blogging at blog.benhall.me.uk

×

Tutorial: The Memstate Tutorial

Robert Friberg

Intermediate

---

.net

microservices

event-sourcing

ddd

distributed-systems

Day 3, 14 Sep starts 10:15 (SHIFT)

Tutorial: The Memstate Tutorial
Robert Friberg

Memstate introduces a radically different approach to managing state. Traditional applications pull in some data from the database, translate to internal types and structures, manipulate, translate back and save any changes made to the database. In a Memstate application, the data and code exist together in the same process all defined in whatever high-level .NET language you prefer. The Memstate runtime will provide transparent persistence and strong consistency guarantees and lets you focus on what matters most.

Contents:

Introduction - A quick introduction to Memstate and an overview of the example application.
Hello world - Walking through the 10 minute quick start guide
Custom domain modeling - defining domain model root, entities, domain events, commands and queries
Test authoring - writing unit and integration tests
Integrating with the ASP.NET Core web application - calling into
Memstatefrom the MVC controllers
Making the application reactive - subscribing to domain events and integrating with SignalR
Applying different runtime modes: embedded engine, embedded server, external server
Using different backing stores - EventStore, PostgreSQL
Running with docker - building a custom docker image and running as a container

System Requirements:
Any development environment you are comfortable with. VS2017, VS for mac, VS Code
.NET Core >=2.0 runtime and SDK (Run dotnet --version in your terminal/command prompt to verify)
Git (Run git --version in your terminal/command prompt to verify)
Docker (you know what to do now, right?)

Prerequisites:
Working knowledge of C# including async/await
An open mind

.net microservices event-sourcing ddd distributed-systems

---

About the speaker...

Currently CTO at Devrex Labs building OrigoDB and helping clients implement in-memory solutions. While not coding or teaching, Robert can be found on the nearest squash court.

×

13:45

Invalid Time

Invalid Time

Lunch

14:45

Invalid Time

Invalid Time

Tutorial: Modern Patterns of Concurrent and Parallel Programming in .NET

Riccardo Terrell

Intermediate

---

.net

asynchronous

actor-model

functional-programming

parallelism

concurrency

Day 3, 14 Sep starts 14:45 (CTRL)

Tutorial: Modern Patterns of Concurrent and Parallel Programming in .NET
Riccardo Terrell

Start your path from Padawan to Jedi, after this workshop you will be ready to return to work and have code bend to your will.Concurrency, multi-core parallelism, and distributed parallelism are powerful and accessible. These computing concepts promise big impacts on the full spectrum of software applications, including video games, web applications and market analytics suites. Programmers of these products know how to partition computations over large distributed datasets in order to take full advantage of modern hardware and computing environments. These programming skills are not easy to master. This course will introduce technologies and tools available to developers at every level who are interested in achieving high-performance, reliable and maintainable code through functional-style parallelism and concurrency.

You are facing a new era of geographically-distributed, highly-available systems with processor designs that are scaling out in core counts quicker than they are scaling up in core speeds. In keeping up with performance expectations as complexities and dataset grow, scaling out software architectures over these modern computing resources is one of the biggest challenges facing developers today.

This course will introduce you to technologies and tools available to developers at every level who are interested in achieving exceptional performance in applications. You will gain an insight into the best practices necessary to build concurrent and scalable programs in .NET using the functional paradigm, which covers OnPrem and Cloud based applications.

Requirements

.NET Core Sdk 2.0

Mono (on unix/mac)

Visual Studio Code

C# extension

Ionide-fsharp extension

.NET Core Sdk 2.0

Install the Sdk (not the Runtime)

In the page there are also the Step-by-step instructions

Prerequisites:

osx

windows

Check if is installed correctly with dotnet --info should print:

.NET Command Line Tools (2.0.0)

Product Information:

Version: 2.0.0

Mono on unix/mac

For unix/mac, Windows doesnt need it http://www.mono-project.com/download/

Recommended 5.2 , required >= 4.8

the package is the mono-complete, who contains the mono-devel

Check if is installed correctly with mono --version should print:

Mono JIT compiler version 5.2.0.224 (tarball Mon Sep 18 17:33:20 UTC 2017)

.NET Command Line Tools (2.0.0)

Product Information: Version: 2.0.0 Commit SHA-1 hash: cdcd1928c9

Runtime Environment: OS Name: debian OS Version: 9 OS Platform: Linux RID: linux-x64 Base Path: /usr/share/dotnet/sdk/2.0.0/

Visual Studio Code

Install: https://code.visualstudio.com/download

Extensions to install docs:

C# : https://marketplace.visualstudio.com/items?itemName=ms-vscode.csharp

.net asynchronous actor-model functional-programming parallelism concurrency

---

About the speaker...

Riccardo is an information systems and technology professional and architect specializing in software & systems development. He has over 20 years' experience delivering cost-effective technology solutions in the competitive business environment.

Riccardo believes in multi-paradigm programming to maximize the power of code and is the author of "Functional Concurrency in .NET"; which, features how to develop highly-scalable systems in F# & C#.

Riccardo tweets from: @TRikace

×

2

Tutorial: Linux :heart - .NET Core: Deploy and Run

Toby Henderson and Ian Cooper

---

tutorial

asp.net-core

bcl

c#

.net

linux

Day 3, 14 Sep starts 14:45 (ALT/TAB)

Tutorial: Linux :heart - .NET Core: Deploy and Run
Toby Henderson and Ian Cooper

But you are still deploying to IIS and Windows. You have not left the walled garden, even though Microsoft tore the walls down in the name of OSS. It sure looks scary out there. What replaces IIS? What will I do if I can't run Windows Services using TopShelf? How do you talk to your server if it does not support RDP? What the hell is the bash shell and how the hell do you quit Vim?

If the Linux world is a strange place where you can never imagine deploying your apps, this tutorial is for you.

Ian and Toby are going to take you through the basics of deploying your application to non-Windows environments and running them there. By the end of the tutorial, you will have learnt what the moving pieces are that replace the more familiar world of Windows, why they are not really that scary, and may be much more powerful and how you can use them with your .NET application.

The knowledge gained here will be equally valuable whether you deploy to tin, an EC2 instance, or a Docker container.

Prerequisites: Delegates will need access to a Linux shell, either via WSL, a VM, or dual booting.

×

Tutorial: Evolution through Visualisation

Gemma Cameron

Beginner

---

architecture

agility

prognet

eventstorming

scrum

kanban

tutorial

Day 3, 14 Sep starts 14:45 (SHIFT)

Tutorial: Evolution through Visualisation
Gemma Cameron

Why do you visualise things and how do they help you evolve your work to the next level?

At this Tutorial, you will examine this and try some evolutionary visualisation techniques of your own.

architecture agility prognet eventstorming scrum kanban tutorial

---

About the speaker...

×

17:45

Invalid Time

Invalid Time

Beer Break!

18:00

Invalid Time

Invalid Time

KEYNOTE




Keynote: Making Useless Stuff: A Tale of Magic, Code and the Unknown

Amie Dansby

Intermediate

---

.net

dotnet

iot

19:00

Invalid Time

Invalid Time

KEYNOTE




ProgNET London 2018: Wrap Up

Dylan Beattie

---

wrap-up

.net

prognet

wrap-up .net prognet

---

About the speaker...

Dylan Beattie is a consultant, software developer and international keynote speaker. He's the director of Ursatile, an independent consultancy based in London that specialises in helping organisations bridge the knowledge gap between software development and business strategy. Dylan has been building data-driven web applications since the 1990s; he's managed teams, taught workshops, and worked on everything from tiny standalone websites to complex distributed systems. He's a Microsoft MVP, and he regularly speaks at conferences and user groups all over the world.

Dylan is the creator of the Rockstar programming language, and he's performed his software-themed parodies of classic rock songs all over the world as Dylan Beattie and the Linebreakers. He's online at dylanbeattie.net and on Twitter as @dylanbeattie.

×

19:15

Invalid Time

Invalid Time

End of ProgNET 2018 - See you next year!
SkillsCasts
Combining the Power of Bots and Microsoft Azure to Build the Apps of the Future

Bots are becoming increasingly popular. Users are now expecting businesses to offer bots allowing them to interact with information in a more conversational way. They want the information they need as quickly and smoothly as possible.

.net azure azure-cognitive-services microsoft-bot-framework azure-bot-service bots

Core APIs: gRPC, GraphQL or HATEOAS - What's a Dev to do?

With server side support for WCF missing from .NET core there are a lot of legacy applications that will need to be re-written if they are ever to move away from the full .NET Framework and into the promised land of containerised apps running on Linux.

.net distributed-systems web apis asp.net c# dotnetcore

Keynote: Own the Future

Many developers have struggled with the burden of designing, building, and running large complex software systems, swearing that – next time, they'll do it right.

.net prognet keynote

Quantum Computing like a Boss... for Real!

One of the most promising areas of future computer research is quantum computing. Quantum computing has the potential to change every aspect of how computers are designed. Quantum computers clearly process information differently than their traditional Von Neumann counterparts. But does quantum...

exploration .net parallelism quantum-computing q#

Google Home Meets Containers on Google Cloud

What does it take to connect a Google Home to the cloud? Surprisingly, not much!

.net machine-learning containers kubernetes dialogflow google-home prognet

Scripting Enhancements in Unity in 2018 (or, its Compilers All the Way Down)

In the past, being a .net developer in Unity has been weird. Its always been years behind! But that began to change in the 2017 development cycle and seriously ramped up in 2018.

high-performance-c# burst .net unity3d unity prognet

From Scratch to Unity3D - Learning To Code By Making Games

Willow thinks programming is a really important skill and all kids should learn it. It's also really good fun. Willow likes creating things, she loves starting with a blank screen and transforming it into something magical.

.net c# games scratch unity3d

Modernizing Traditional .NET Apps with Docker

Docker has the potential to revolutionize how we build, deliver, support and even design software. But it doesn't have to be a violent revolution.

.net pronet orchestration containers docker

Keynote: Making Useless Stuff: A Tale of Magic, Code and the Unknown

Take something you know how to do well, create something with new tools you know nothing about to create magic. Learn to code more than just on the computer, inspire your code to be the magic and become your own wizard!

.net dotnet iot

Let's talk HTTP in .NET Core

In the world of microservices (yes, there's that buzzword again!) and distributed systems we often find ourselves communicating over HTTP. What seems like a simple requirement can quickly become complicated! Networks aren't reliable and services go offline. Dealing with those inevitable...

.net httpclientfactory polly asp.net c# dotnetcore http

Keynote: Career Advice For Programmers

Anyone ever give you advice on how to remain a programmer? To avoid being "promoted" into positions away from technology and code? Anyone ever tell you at school or university that you needed social skills to be a good developer? Did you know, without having had half a dozen different jobs, that...

dotnet java keynote

Keynote: Turning Passion into Experience

Shawn gets asked how he has time to do what he does. In this talk, he'll talk about being a developer for the love of the code and how that can translate to experience.

.net developerlife softskills angular vue aspnetcore keynote

Lightning Talk: KubeMQ Helping .NET MSMQ Apps to Migrate to Kubernetes

.NET architecture based companies are finding significant barriers moving to a distributed service architecture. This is mainly due to the massive usage of MSMQ messaging system which is not supported by Linux/Kubernetes paradigm. With help from CNCF open source projects, Lior would like to show...

.net node-js go .net-core kubemq linux kubernetes windows-vms

Lightning Talk: Intro to Blazor

In this talk, Cory is going to do a brief walkthrough of Microsoft's approach to building web applications using WebAssembly thanks to the new Blazor framework.

.net lightning-talk prognet blazor

Zero to Mobile Hero - Intro to Xamarin and Visual Studio Team Services

You can be faced with a nightmare of Xcode, Android Studio, Objective C, Swift and other options. This means not only learning multiple languages and frameworks but also having to support two different codebases for the same application. But Xamarin Native and Xamarin.Forms offer a powerful,...

ai .net cognitive-services android ios f# c# visual-studio-team-services cross-platform mobile-development xamarin

Lightning Talk: Coding for the Greater Good: Contributing to Humanitarian Toolbox

Disaster can strike anyone, anywhere. The Humanitarian Toolbox is a charity organisation focused on building software for disaster relief – both for the Non-Governmental Organisations that are involved in disaster relief, the citizen volunteers that donate their time to assist during a disaster...

.net code chairty prognet lightning-talk

Build Real-Time, High-Performing Software with ASP.NET Core

Real-time web functionality is the ability to have the server push messaging directly to the client, rather than relying on the client to make multiple and frequent requests. Many popular websites and apps use real-time communications libraries for many tasks, including push notifications, games,...

.net localization real-time signalr razor-pages mvc asp.net-core asp.net

Own the Future, NSB-Style

If you wanted to implement the architectural patterns mentioned in Udi's "Own the future" presentation, you could figure out how to do UI Composition yourself with ASP.NET, how to route and scale commands differently from events using queues like RabbitMQ or SQS, and of course monitor it all in...

.net nservicebus asp.net pronet

Order from Chaos - Managing Serverless Workflows with Durable Functions

Azure Functions makes it super easy to deploy individual functions that each respond to an event. But what happens when those functions form part of a workflow?

.net faas azure workflows serverless azure-functions

Security in Cloud-Native

Cloud-native is an approach that fully exploits the advantages of the cloud - it's how you build and run your applications to allow easy scaling and continuous deployment.

cloud .net security cloud-native dotnet

Lessons Learned Building OrigoDB and Memstate

Robert started experimenting with data in-memory in the mid 90s. Fast forward and today Robert is lead architect and developer on Memstate, an event-sourced, ACID-transactional in-memory application platform. Memstate is a complete rewrite of OrigoDB targeting .NET Standard. Conceptually, they...

.net event-sourced memstate origodb

From 'dotnet run' to 'Hello World!'

Have you ever stopped to think about all the things that have to take place when you execute a .NET program?

api libraries perfview .net-core-runtime clrmd .net
Photos
Other Years