3 DAY CONFERENCE
CloudNative London 2018
Topics covered at

#CloudNativeLondon
Are you exploring what Cloud Native applications are and keen to learn how to build them, or how to make existing applications Cloud Native? Are you interested in Chaos Engineering, containers and schedulers, DevOps, DataOps, ChatOps and SecOps practices, approaches and technologies? Join Cloud Native London to learn about Cloud Native applications, Containers, Schedulers and Chaos Engineering!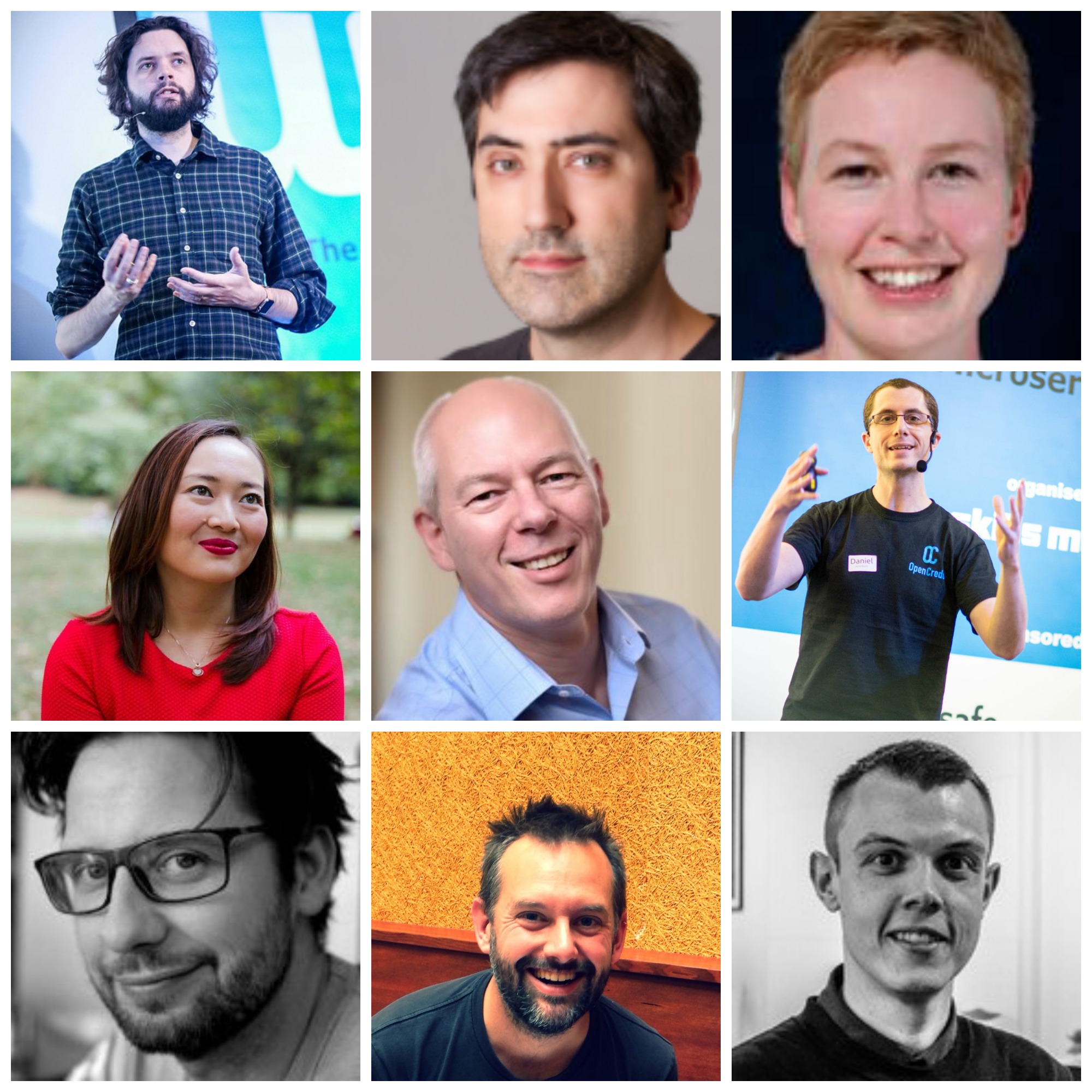 It's no longer enough to just build things that could work on the cloud, instead we're talking about Cloud Native. This conference will explore the whole Cloud Native ecosystem, including at topics like:
Exploring what a Cloud Native applications are, and how to build them.
Making existing applications Cloud Native.
Understand the role of the Cloud Native Foundation.
Gain insight into tools and platforms that are emerging to help you build and manage your cloud native solutions including things like Kubernetes, Prometheus, and platforms from Google, Amazon and Microsoft.
See how a Cloud Native approach may change your companies IT strategy.
You'll hear from the very people who are building Cloud Native tools and services, as well as learning lessons from people who have used these tools in anger for their own applications. Whether or not you are just starting to explore what cloud native can mean for you, or whether you are already building your own cloud native solutions, you'll connect with your peers and gain useful, concrete tips to help you on your journey.
Join us at
CloudNative London on 26th, 27th and 28th September 2018
for three days of stimulating and innovative talks!
Tickets
Registration is open and we have the Super Early Bird offer available for a few days only: from Wednesday 27th Sept evening to Monday 2nd October 2017! If you are planning to join us for three days packed with Cloud Native fun, get your skates on and book your Super Early Bird Ticket today!
What to Expect in 2018!
We're so happy to announce the likes of Alena Hall and Kris Nova will be hosting Keynotes at CloudNative London 2018! Check out our Programme Page regularly for updates on the line-up.
Call for Thoughts now OPEN!
CloudNative London 2018 is crafted for and by the community and 2018 will be no exception! We are looking to gather your ideas on what next year's CloudNative London 2018 should look like. Which topics or themes would you like to featured? Which experts would you like to learn from? Which skills would you like to learn or share? Help us create the best conference yet, get involved and Submit your Thoughts here!
Get Involved
Would you like to help us facilitate a great conference? Help us set up the conference spaces, introduce talks and speakers, field Q&A questions with mics, or support some of the workshops and hacks we've got in store?
Sign up as a volunteer and get a free ticket to the conference!
Code of Conduct
Please find our Code of Conduct here.
CodeNode
In August 2015, Skills Matter opened the doors to CodeNode, our new 23,000 sqft Tech Events and Community venue. CodeNode provides fantastic meetup, conference, training and collaboration spaces with unrivalled technology capabilities for our tech, digital and developer communities - a long held dream coming true !
With fantastic transport links and located in the heart of London's Tech City, we could not think of a better location for our 60,000 strong engineering community!
With seven event rooms, including a 300 seater lecture room, thousands more community members will be able to visit CodeNode to learn and share skills, code and collaborate on projects.
CodeNode features a 5,000 sqft break-out space, complete with fully-licensed bar, plenty of power sockets, meeting and collaboration spaces and entertainment areas.
CodeNode will also see the opening of a permanent Hack Space, stacked with microprocessors and the latest tools and devices to play with. A community film studio will be opening too, which you can use to record any tutorials or demo's you may want to share with our community.
If you're interested in hiring CodeNode for your upcoming event, check out more details here.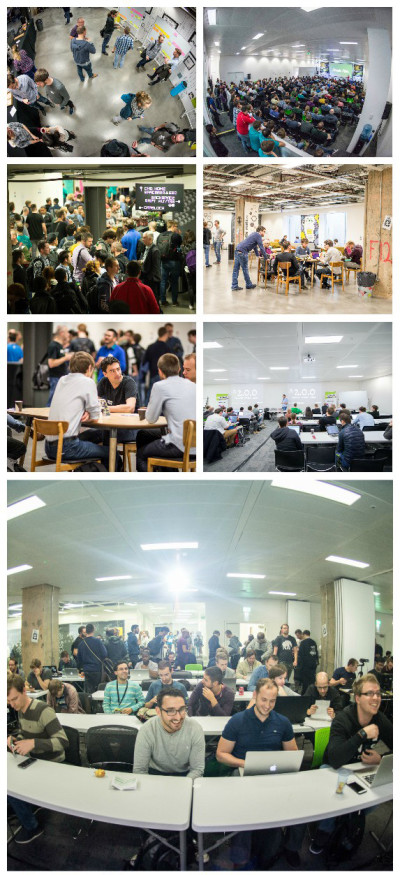 Call for Thoughts is OPEN!
Send in your feedback and ideas for 2018! Fill in the form below.
Volunteer at CloudNative London!
Interested in Cloud Native applications, and eager to learn the latest news? You have the chance to get a free ticket to CloudNative London 2018! All we need from you is some help in setting up the conference, and some hours of your time on the days of the conference! You will be free to attend the conference for the remainder of the time.
Are you ready then? Email us at conferences@skillsmatter.com and we will put your name down as a volunteer for CloudNative London 2018! Shifts and detailed info will be confirmed closer to the conference.
Whether you are seeking to improve visibility of your tools, devices or projects, or simply would like to support CloudNative's passionate community through your engagement, our team will be able to help you select the best sponsorship package for you! Email sponsors@skillsmatter.com or phone 0207 183 9040.
To discuss sponsorship opportunities please contact the team:
Hold tight, skillscasts coming soon!