Overview
ClojureBridge is a free, beginner-friendly workshop teaching the Clojure programming language, primarily aimed at those who identify as women, transgender & non-binary.
You'll learn fundamental programming concepts in Clojure through practical examples and exercises. Teachers and assistants are there to guide you and help you build your first apps in Clojure.
The workshop is open to people who are completely new to programming, through to existing developers new to Clojure. We organise attendees into small groups with at least one teacher and one assistant.
Priority is given to those who identify as women, trans-gender or non-binary gender.
To complete your registration, please share your level of experiences by completing this form, so we can group you with people of similar experiences.
Event Schedule
Friday 17th November, 6.30pm - 9pm
We ensure you have a working development environment and give a general introduction to what you can do with Clojure.
Saturday 18th November, 10.30am - 5pm
We'll work through the Clojure concepts and carry out coding exercises in small groups.
Its essential to attend the Friday evening session if you wish to attend the workshop the next day. This prevents delays for other attendees during the workshop.
Refreshments
Food and drinks will be provided throughout the event (Friday and Saturday), so please let us know if you have any special requirements when you register.
Code of Conduct
Skills Matter is delighted to welcome you to the event and appreciate you as an integral part of our community whose contributions are invaluable. Our Code of Conduct is a guideline and promise to all members of our community.
We are glad to be working with the ClojureBridge London team and Bridge Foundry for this event. The Bridge Foundry Code of Conduct will also apply on this day.
Requirements
Each participant needs to bring a laptop that runs either Mac, Linux or Windows operating system. If you have questions about your hardware, send an email to one of the organizers before the event!
More on ClojureBridge London
Find out more about ClojureBridge London here.
Programme
HOLD TIGHT, PROGRAM COMING SOON!
We're currently working on a program. If you have any suggestions, topics you'd like to see covered, or experts you'd like to meet, let us know!
Venue
CodeNode
CodeNode is the UK's largest venue dedicated to Technology events and was designed to provide a space for Skills Matter's community of software professionals to come together and enjoy meetups, conferences, training and networking events. With fantastic transport links and located in the heart of London's Tech City, Codenode welcomes thousands of engineers each year, who come together to learn and share skills, exoerience and collaborate on projects.
CodeNode features six dedicated event spaces, a large break-out area, complete with fully-licensed bar, reliable wifi, plenty of power sockets, and 6 dedicated event and collaboration spaces.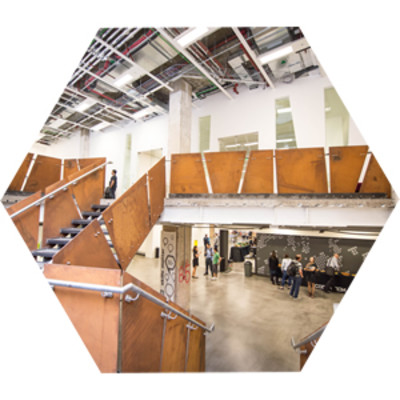 Sponsors
To discuss sponsorship opportunities please contact the team:
SkillsCasts
Hold tight, skillscasts coming soon!
Other Years