2 DAY CONFERENCE
µCon London 2018 - The Microservices Conference
Topics covered at

#mucon
Overview
Speed of change matters to anyone building software. Many engineering teams have identified Microservices as an important component of this architectural approach to designing more flexible systems that can meet the needs of their fast changing businesses. Applying this approach however, is hard. And ideas and practices are still very much evolving. To help with that, we've launched muCon - a conference to learn about emerging technologies and approaches, share challenges and evolve practices and ideas.
Check out the newly revamped muCon London 2019 here!
Join us at muCon London on November 5-6th 2018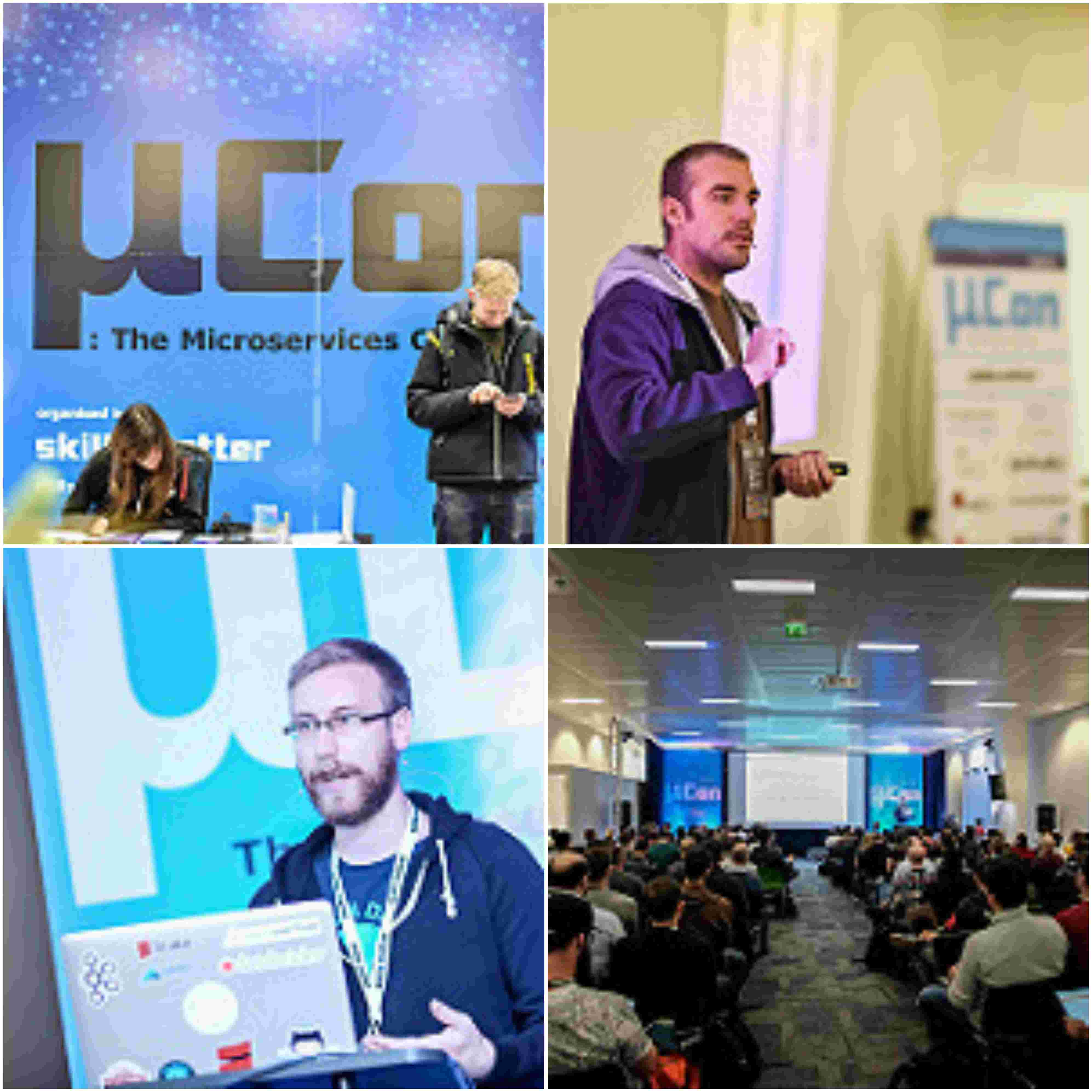 Join µCon London 2018 to learn how other teams have adopted microservices and what they learned along the way. Share the challenges you are facing, the technologies you are exploring and the skills you have gained with many other engineers passionate about creating highly flexible systems that rock.
Once again you'll have the chance to learn from leading experts of the microservices world - with VIP keynotes from the likes of Russ Miles, Chris Richardson, Chloe Condon, Crystal Hirschorn and Sarah Wells. Explore our full line-up here!
Follow us at #mucon for all the latest updates on the conference!
Tickets
We have some great Early Bird offers still available, so if you are planning to join us for two days packed with microservices fun, get your skates on and book your ticket today!
Code of Conduct
Please find our Code of Conduct here.
Get Involved
Would you like to help us facilitate a great conference? Help us set up the conference spaces, introduce talks and speakers, field Q&A questions with mics, or support some of the workshops and hacks we've got in store? Sign up as a volunteer and get a free ticket to the conference!
Impressions of last year
Programme
Day 1: Monday 5th November
Join us for these awesome sessions!
Track
CTRL
ALT/TAB
08:30

Registration & Breakfast Refreshments

09:00

Welcome to muCon 2018 - Day 1!

09:15

Keynote: How to be WRONG with Microservices, and still WIN

Russ Miles

All levels

---

mucon

architecture

microservices

Being wrong is often seen as the WORSE THING THAT CAN HAPPEN(tm), especially when you're building business critical applications and services. But the increased velocity of modern software development, as enabled with continuous delivery and a micro services architectural style, plus the increased need for our systems to be resilient, reliable, and RIGHT has increased the pressure on teams exponentially. Never before have software owners had such an opportunity, or the power, to BE WRONG!

You need to get better at being wrong, and that's what this keynote is all about.

In this keynote talk Russ Miles, CEO of ChaosIQ, will share the tools and techniques he uses to turn inevitably BEING WRONG, into BEING SUCCESSFUL at BEING WRONG. BEING WRONG can be turned to our advantage, and in this talk Russ will share stories of how this has happened, and also the challenges to look out for.

The myth of always being right when you create and operate software is over! You're going to BE WRONG most of the time's time to get better at BEING WRONG, learning to turn "accidents" such as outages into opportunities

mucon architecture microservices

---

About the speaker...

Russ Miles is CEO of ChaosIQ.io, makers of the Chaos Toolkit that is a free open source toolkit for getting started with Chaos Engineering. He is author of Antifragile Software: Building Adaptable Software with Microservices and Head First Software Development, and provides a mix of engaging conceptual theory and practical exercises as an international speaker on techniques for helping software adapt to the ever-present force of change.

Russ is an international speaker and author, most recently having published "Antifragile Software: Building Adaptable Software with Microservices" where he explores how to apply Chaos Engineering to construct and manage complex, distributed systems in production with confidence.

In recent times Russ has brought the principles of antifragility to software architecture and design, including but not limited to how to implement microservice and reactive software. Passionate about open source software, Russ worked with SpringSource prior to the company's acquisition by VMware, leading the Spring Extensions project and helping international clients to simplify their software by effectively applying the Spring portfolio of projects.

Continuing on from this work, Russ founded the Esper Extension project for applying CEP to Spring Integration messaging and pioneered the Spring Koans open source, test-driven personal learning project.

Russ continues to be involved in the Spring community, regularly speaking on Spring and is the lead of the Spring User Group in London.

Russ is also an international speaker on techniques for helping software adapt to the ever-present force of change as well as a published author, most recently of "Head First Software Development" from O'Reilly Media. He is lead on the London Microservices User Group and heads-up the new µCon conference.

Russ' current book is being published using the LeanPub platform and is titled "Antifragile Software: Building Adaptable Software with Microservices". The book will be completed in time for the first initial run of the accompanying course, "Russ Miles' Building Antifragile Software with Microservices", now available through Skills Matter.

×

10:15

Coffee & Tea Break

10:30

3 Common Pitfalls In Microservice Integration And How To Avoid Them

Bernd Rücker

Beginner

---

microservice-integration

mucon

architecture

microservices

Integrating microservices and taming distributed systems is hard. In this talk Bernd will share with you three challenges he's observed in real-life projects and discuss how to avoid them.

Communication is complex. With everything being distributed failures are normal so you need sophisticated failure handling strategies (e.g. stateful retry).

Asynchronicity requires you to handle timeouts. This is not only about milliseconds, systems get much more resilient when you can wait for minutes, hours or even longer.

Distributed transactions cannot simply be delegated to protocols like XA. So you need to solve the requirement to retain consistency in case of failures.

Bernd will not only use slides but also demonstrate concrete source code examples available on GitHub.

microservice-integration mucon architecture microservices

---

About the speaker...

Throughout Bernd's 15+ years in software development, he has helped automating highly scalable core workflows at global companies including T-Mobile, Lufthansa and Zalando. Bernd has contributed to various open source workflow engines. He is co-founder and developer advocate of Camunda, an open source software company reinventing workflow automation. He co-authored "Real-Life BPMN," a popular book about workflow modeling and automation. He regularly speaks at conferences and write for various magazines. Bernd is currently focused on new workflow automation paradigms that fit into modern architectures around distributed systems, microservices, domain-driven design, event-driven architecture and reactive systems.

Bernd tweets at @berndruecker and his GitHub can be found here.

×

Cultivating a Microservice Culture Via Tooling

Tom Vance

Intermediate

---

case-study

infrastructure

architecture

microservices

In this talk Tom will share with you a guided end-to-end tour of the microservice engineering experience at Holiday Extras, which gets used and loved daily by 80 engineers spread over 20 teams. You'll be peeking under the hood at how new services are built, how code gets shared, how CI and build processes operate, how engineers observe their infrastructure and how chatops is transforming the way engineers work. You should leave inspired to go away and build awesome tooling to remove barriers to entry and drive microservice adoption within your own organisations.

case-study infrastructure architecture microservices

---

About the speaker...

Tom is a Software Engineer at Holiday Extras working with NodeJs and Micro-Services on a day to day basis. Over the last 2 years Tom has worked across a number of different teams utilising our Micro-service strategy to improve team efficiency and product role out.

×

11:15

Coffee & Tea Break

11:30

Distributed System Reliability Through Chaos Engineering

Sylvain Hellegouarch

Intermediate

---

devops

scalability

security

chaos-engineering

architecture

Downtime in any system is costly, often with dire consequences to a business profile. Whether it's a direct income loss or a more impactful negative perception of your company. If you are not measuring and harnessing those costs, you cannot prepare for failures when they hit you. Chaos Engineering is a recent approach to proactively try negative scenarios so you learn and respond before they break your users' trust. Sylvain will introduce a set of Chaos Engineering experiments addressing the non-functional concerns of your system. This will highlight the efforts you put in facets such as reliability, resiliency, security or scalability. Using the Open Source Chaos Toolkit, as well as other tools, you will learn how to automate your Chaos Engineering effort. The session will illustrate why and how applying Chaos Engineering can increase the confidence in your system's reliability.

devops scalability security chaos-engineering architecture

---

About the speaker...

×

Implementing Microservices In Serverless Paradigm

Nikhil Barthwal

Intermediate

---

distributed-systems

dependency-management

serveless

mucon

architecture

microservices

Microservices architecture uses an assembly of fine grained services to deliver functionality. The goal of this architectural style is to innovate by reducing the dependencies between teams which results in faster code to production. Serverless Architecture Code is an execution model where server-side logic is run in stateless, event-triggered, ephemeral compute containers that are fully managed by a third-party. It is associated with less management overhead (as there are no servers to maintain) and is cheaper to operate since you only pay for what you use. While there are similarities and dissimilarities with both architectural styles – one thing that is common is, that both require an application to be composed of a collection of loosely coupled components, which implement business capabilities. Thus, it is possible to implement Microservices architecture as a Serverless Application. This talk elaborates on this aspect. Nikhil will share with you the advantages & disadvantages of such an implementation and will go into details of implantation of various deployment patterns. Nikhil will also elaborate upon some best practices to follow. The objective of this talk is to understand the reasons why (or why not) to implement Microservices architecture as a Serverless application and to enable you to navigate through the pitfalls during the implementation stage.

distributed-systems dependency-management serveless mucon architecture microservices

---

About the speaker...

Nikhil Barthwal is a Senior Software Engineer and a Start-up mentor. He has several years of work experience with both big companies & smaller startups and also acts as a mentor to several startups. He is particularly fond of using Functional programming languages for better productivity. Outside work, he speaks at local meetups as well as international conferences on several topics related to Distributed systems & Programming Languages. He has a Master's in Distributed Systems and a Bachelor's in Electrical Engineering.

×

12:15

Coffee & Tea Break

12:30

Stop Bashing Orchestration! And Long Live Choreography!

Martin Schimak

Intermediate

---

orchestration

deployment

mucon

architecture

microservices

How can you approach end-to-end business processes crossing multiple microservices? A choreography leverages event collaboration, orchestration suggests a request-and-response oriented style. Which pattern should you prefer? In this talk, Martin will explore the arguments put forward for one or the other and challenge them more than is normally done. Martin will share with you that orchestration is neither necessarily more central nor necessarily tighter coupled than choreography. Martin will also try to activate the right side of your brain and consider people and behaviour in organisations. And he will reorient the discussion to what matters to a microservices architecture: independently deployable units! Modeling services around business capabilities requires to relentlessly ask: which unit is responsible for a decision? Approaching the goal from this direction, you see the communication pattern as a local consequence! Expect many examples for how to mix and match orchestration and choreography to maximize team and service autonomy.

orchestration deployment mucon architecture microservices

---

About the speaker...

For over a decade Martin has been working in complex domains like energy trading, health care or wind tunnel organization.

As a coder, he has a soft spot for readable and testable APIs and enjoys to design services around long-running capabilities. As a "domain decoder", he is into Domain-Driven Design and with Storystorming he now integrates methods which shift the focus from technology to the user value of what we do. Martin blog's at https://medium.com/plexiti and publishes in magazines like InfoQ and OBJEKTspektrum, a well-read german periodical for which he is an editorial member. In his hometown Vienna he organises meetups around Domain-Driven Design, Microservices, Reactive and Distributed Systems. Martin is a contributor to several projects on GitHub and a trainer with experience in 50+ companies and 10+ countries. He regularly speaks at meetups and conferences across Europe - and from time to time in the US.

You can also follow his Twitter @martinschimak

×

Master your Domain with Domain Storytelling

Stefan Hofer

Intermediate

---

ddd

mucon

architecture

microservices

When you want to find meaningful boundaries for microservices, you must first master the domain. In a live modeling session, Stefan will show you how you can build up domain knowledge with Domain Storytelling. Domain Storytelling means that you let domain experts tell you stories about their tasks. While listening, you record the stories using a pictographic language. The domain experts can see immediately if you understand their story. After very few stories, you are able to talk about the people, activities, tools, work objects, and events in that domain. You understand what parts of the domain belong together and which are more loosely coupled. This knowledge helps you to find good boundaries for services.​​

ddd mucon architecture microservices

---

About the speaker...

Stefan Hofer: Stefan is bad at drawing stuff. However, he thinks he can build up domain knowledge by drawing Domain Stories.

Stefan studied Software Engineering in Austria and has a PhD in computer science. Since 2005, he has been working for WPS – Workplace Solutions Ltd. In Hamburg. Stefan hops from one domain to the next, assisting people to figure out how software can help them to get their job done.

Follow him on Twitter @hofstef

×

13:15

Lunch

14:15

How Monzo Replaced a Critical Live System Without Anyone Noticing

Irina Bednova

Intermediate

---

mucon

architecture

microservices

What happens when your platform reaches a point where you need to rethink previous decisions? How does the microservice architecture hold up against changes spanning across large parts of the system? Monzo has several payment processors used by hundreds of thousands of people daily and handling millions of pounds. Irina will share with you how Monzo used stateless services to re-build one of them to be robust and extendable. And how they replaced it live without anyone noticing.

mucon architecture microservices

---

About the speaker...

Irina is a backend engineer at Monzo. She has been writing Ruby since Rails 2.1 and had seen every possible design pattern implemented, used and abused in a range of Ruby apps varying from broadcasting platforms to accounting software. Now she's out of the Ruby world and helping to build a bank with Go microservices.

×

Heuristics for Identifying Microservice Boundaries

Erich Eichinger

Advanced

---

heuristics

service-decomposition

evolutionary-architectures

architecture

microservices

When identifying microservice boundaries, it is not enough to consider domains only. Other forces like organisational communication structures, and time, strongly suggest that you also should include other criteria in your considerations. Based on real world experience of numerous projects, this talk takes a pragmatic walk and explores some of these other heuristics which should also be shaping your microservice decomposition thinking. These considerations may not on the surface seem that obvious, but if ignored, can just as easily lead to project failure. So whether you've already been through a painful project which tried to decompose boundaries by the book and failed, or you're looking for some insight into other considerations often not spoken about, this talk is for you.

heuristics service-decomposition evolutionary-architectures architecture microservices

---

About the speaker...

Erich Eichinger is a Lead Consultant at Open Credo. As an architect and tech-lead, he has helped major clients in industries, most recently, a large car manufacturer, on successfully leveraging the advantages of a microservice-oriented approach.

×

15:00

Coffee & Tea Break

15:15

Scaling Microservices with Message Queues, Spring Boot and Kubernetes

Daniele Polencic

Intermediate

---

spring-boot

kubernetes

architecture

microservices

You used the Spring framework to create web-services in the blink of an eye. And you know how great it's to build small services that compose into a larger system. And it works great — until you have to run it in production. With so many dependencies, how do you deploy applications in the right order? And what about service discovering and config management? Should you create microservices for those? How do you scale services independently so that you are not wasting resources?

In this talk, you'll learn how to design, package and deploy reliable Spring Boot applications to Kubernetes. You'll understand the many configuration options available to configure your cluster and how best to tweak them to scale your application. Afterwards, you'll be able to sleep easy knowing you've followed Kubernetes best practices, so you avoid those wake-up calls in the middle of the night!

spring-boot kubernetes architecture microservices

---

About the speaker...

Daniele Polencic is a well-known face in London's tech scene. A technical consultant for learnk8s.io and certified training partner for Kubernetes and the Linux Foundation, Daniele is a passionate proponent for JavaScript programming, and consults with startups when he is not coding himself.

Daniele is a technical consultant at learnk8s.io and a certified Kubernetes administrator and authorised trainer partner for Kubernetes and the Linux Foundation. He's passionate about solving problems and programming, particularly in JavaScript. In the last decade, Daniele has trained developers for companies in e-commerce, finance and the public sector. When he isn't writing code, he advises startups in the London tech scene.

Daniele tweets at @danielepolencic.

×

Messages - Patterns and Pitfalls

Richard Wellum

Intermediate

---

mucon

commands

architecture

microservices

When you design and build an ecosystem of Microservices, the communication between them is a vital part. During this talk you will learn at the main message types at your disposal, and how designing our messages with Commands, Events and Queries will control both your interaction with other services, and their interactions with you. You'll go through the often overlooked theory behind the message types, focusing on the semantics of each one, how, and when to use it for best results.

Some of the biggest problems Richard has seen in helping teams build Microservices consistently come from the design of how the services communicate. The issues can seem subtle at first, but become crippling at scale - the first example he was exposed to caused a flood of deadlocks and timeouts as soon as it was turned on in the wild! Over the years, Richard has collected some of the causes of these problems which he'll share, with tips on how to avoid similar problems and stay on the happy path.

mucon commands architecture microservices

---

About the speaker...

Richard is a software developer/tech lead/architect who's spent the last few years specialising in microservice systems in .Net for companies big and small, currently working with a team in Copenhagen on their journey from monolith to services. He was worked on AAA games for Microsoft, on minimum viable products for startups, and everything between, bringing a focus on pragmatism and the pursuit of continuous improvement. He is passionate about engineering and solving real problems, over code and complexity for the sake of it, and about finding new and better ways to collaborate and succeed together a team.

Richard blogs at richardwellum.com.

×

16:00

Coffee & Tea Break

16:15

Lightning Talk: Bulding Event-Sourcing Microservices With Kafka

Pegerto Fernandez Torres

Intermediate

---

kafka

event-sourcing

mucon

architecture

microservices

Event sourcing was born with the idea of decomposite the monolithic, they have become the defacto architecture for a software problem. But microservice present different challenges for a data-centric organisation, including the decentralisation of the source of truth, in this talk Pegerto will share with you his experience in financial organisations, and how building event sourcing microservices can help to mitigate the pain. With the experience of building microservice in Kafka, you will learn about the different vital patterns to implement the event log traditionally as well as using only a distribute log for event store in addition to challenges and pitfalls to be aware of.

kafka event-sourcing mucon architecture microservices

---

About the speaker...

Pegerto is responsible for leading engagements for OpenCredo across a number of clients and technologies. He brings a wealth of experience from the variety of companies he has worked for previously including working in Switzerland, France and Spain. Before OpenCredo Pegerto was a Software Engineer for Cisco. Pegerto is passionate about emerging technologies especially within the devops space where he has been exploring all things containers and also big data.

×

Lightning Talk: Type Me If You Can: A Type-driven Approach to Microservice Development

Rumyana Neykova

All levels

---

architecture

type-driven

microservices-development

microservices

Types are probably the last thing that comes to your mind when someone mentions microservices. The aim of this talk is to change this misconception. Rumyana will share with you that types can be used to understand, test, specify and verify microservices. In particular, she will give you a crash course on session types, which were born as types for distributed processes. Session types are not that different than youр normal data types. In the same way that you have string and int to describe the data in your application, a session type describes the constraints on the interactions between components. For example, a simple session type can specify that a service is expected to send an int, and then to receive a string. Simple, right?

architecture type-driven microservices-development microservices

---

About the speaker...

Rumyana Neykova is a Lecturer in Computer Science at Brunel University London. She has a PhD from Imperial College London and has several years of experience working on large cyberinfrastructure projects and middlewares. Her expertise is in the area of distributed systems, with a primary focus on fault-tolerance, monitoring and verification. Some of the tools in her toolbox are model checkers, SMT solvers, type systems, and compilers. She loves to create, break and improve them and she sometimes uses them to solve existing and non-existing problems.

×

16:30

Lightning Talk: Microservices and Dependency Mapping - How to Obtain and Leverage the Graph of the System Component Interactions

Mikael Wozniak

Intermediate

---

tracing-tools

neo4j

self-actualising-graph

dependency-mapping

architecture

microservices

BritishGas adopted microservices 2 years ago. A heavily distributed architectural style that comes with opportunities and challenges when it comes to understanding how a given system actually works. Mapping the dependencies between the ever growing list of involved components is becoming crucial to remain able to manage such a system. At a high level: Web journeys on the company website consume Rest endpoints, those endpoints are exposed by our microservices, microservices depend on other microservices, databases and third party APIs.

During this talk you will learn:

How to keep a self-actualising map of all these entities and how they depend on each other.

How to best expose and leverage such a map to improve operations, design and refactoring.

BritishGas approach takes data from both automated static analysis tools and live tracing & traffic sources; all combined to generate and keep an up-to-date graph of components and dependencies. A neo4j graph then used by other tools to, for example:

automatically list the endpoints and journeys impacted when a third party system is down, and notify the relevant teams,

help with bug investigations and assist in understanding the root cause of multiple problems,

list what consumers, front-end and back-end, will need re-testing when an endpoint is being refactored,

provide clear maps and graphs to architects, managers and developers, promoting better communication between teams,

detect certain duplications, coupling and other anti-pattern issues, helping toward a better architecture.

tracing-tools neo4j self-actualising-graph dependency-mapping architecture microservices

---

About the speaker...

Mikael is a Senior Developer at British Gas. Backend & Frontend, Microservices, APIs, AWS, iOS/Mobile apps, Architecture, Technology enthusiast. Twitter: @Mikael_wozniak

×

16:45

Lightning Talk: Microservice Or Micromonolth

Andy Czerwinski

Intermediate

---

spring-cloud

devops

spring-boot

mucon

architecture

microservices

So what criteria do you use to describe the microservices that you have deployed into production? Do they follow the "golden path" of each service having control over every aspect of its self and all its supporting services? Or as you break up the ancient monolith, do you recreate lots of individually deployable services that all rely on each other? At what point does a microservice deviate away from the "one true path"? At British Gas Andy and his Team now have fully independently deployable, scalable microservices, but due to design and architecture decisions (such as supporting JSON API spec) they have created an interdependent tree of services, where at some point or another, there will be a critical service that takes down the entire service. During this Lightning Talk you will learn that no matter how much you try, at some point there will be a service that becomes the lynchpin or keystone of your new services - and it doesn't have to be something that you are control of. DevOps and continual improvement are the keys to success - even if you have micro-monoliths

spring-cloud devops spring-boot mucon architecture microservices

---

About the speaker...

One of a team of Architects that shape and drive the Digital Transformation of the British Gas website. Advocate of HTML5 and the move to client side applications running in client Browsers. Advocate of API technology and API's to split the views (supplied by EmberJS web applications) and the data via microservices (supplied by RESTFUL api's using NetflixOSS and SpringCloud/SpringBoot).

Andy tweets at@czeggers.

×

17:00

Beer Break

17:15

Keynote: Operating Microservices: Everything Is at Scale

Sarah Wells

All levels

---

kubernetes

mucon

architecture

microservices

If you only have to do things a few times, you can do them manually. With microservices, you need to automate pretty much everything. Doing it manually just takes too long. And it's not just provisioning and deployment pipelines. How do you keep service run books up to date for 100+ services? And how do you avoid being woken up overnight multiple times a week when you're running millions of checks a day? In a distributed system, "grey failures" happen all the time. Finally, what about breaking API changes or decommissioning for a service you use everywhere? How do you avoid weeks of migration work every time? Sarah Wells explains why, when you have 100+ services, everything needs to be automated and shares tips and lessons learned from building and running a microservices-based system from scratch, including migrating the whole thing from microservices to containers and from fleet to kubernetes.

kubernetes mucon architecture microservices

---

About the speaker...

I've been a developer for 15 years, leading delivery teams across consultancy, financial services and media. Over the last few years I have developed a deep interest in operability, observability and devops, and at the beginning of 2018, this led to me taking over responsibility for Operations and Reliability at the Financial Times.

Before that, I led work at the FT on building a semantic publishing platform, making it easy to discover and access all the FT's published content via APIs in a common and flexible format. That project meant a focus on Go, microservices, containerisation, and how to influence teams to do the right things.

Find Sarah on twitter: @sarahjwells

×

18:15

Pizza & Drinks

22:00

End of Day 1 of muCon - See you tomorrow!
Day 2: Tuesday 6th November
Join us for these awesome sessions!
Track
CTRL
ALT/TAB
08:30

Registration & Breakfast Refreshments

09:00

Welcome to muCon 2018 - Day 2!

09:15

Keynote: Not Just Events: Developing Asynchronous Microservices

Chris Richardson

All levels

---

events

keynote

cqrs

architecture

mucon

microservices

The microservice architecture functionally decomposes an application into a set of services. Each service has its own private database that's only accessible indirectly through the services API. Consequently, implementing queries and transactions that span multiple services is challenging. In this presentation, you will learn how to solve these distributed data management challenges using asynchronous messaging. Chris will share with you how to implement transactions using sagas, which are sequences of local transactions. You will learn how to coordinate sagas using either events or command messages. Chris will also explore how to implement queries using Command Query Responsibility Segregation (CQRS), which uses events to maintain easily queried replicas.

events keynote cqrs architecture mucon microservices

---

About the speaker...

Chris Richardson is a developer and architect. He is a Java Champion, a JavaOne rock star and the author of POJOs in Action, which describes how to build enterprise Java applications with frameworks such as Spring and Hibernate.

Chris was also the founder of the original CloudFoundry.com, an early Java PaaS for Amazon EC2. Today, he is a recognized thought leader in microservices and speaks regularly at international conferences. Chris is the creator of Microservices.io, a pattern language for Microservice, and is writing the book Microservice Patterns, which is available as a Manning MEAP. He provides Microservices consulting and training to organizations that are adopting the Microservice architecture and is working on his third startup Eventuate, an application platform for developing Transactional Microservices.

×

10:15

Coffee & Tea Break

10:30

Microservices, Bounded Contexts, and Everything in Between

Vladik Khononov

Intermediate

---

modular-systems

bounded-contexts

microservice

architecture

mucon

"95% of the words are spent extolling the benefits of 'modularity' and that little, if anything, is said about how to achieve it" - Glenford J. Myers, 1978. This quote is 40 years old. Today, 4 decades later, nothing has changed except terminology. Time to fix this. In this talk Vladik will share with you the various strategies of decomposing systems into modular components. You will learn what exactly Bounded Contexts and Microservices are. See how and why they differ. Analyze what happens between services - how data flows, and how this flow can be optimized. Ultimately, you will explore different decomposition strategies and heuristics for designing modular systems. Systems that aren't driven by ever-changing fads, but by your business needs.

modular-systems bounded-contexts microservice architecture mucon

---

About the speaker...

Having over 15 years of experience in the software industry, Vladik has worked across multiple business domains, including advertisement, healthcare, telecommunications, and customer acquisition. Currently Vladik serves as the Chief Architect for Internovus, where he is in charge of large-scale projects, and an international developers team. Vladik's main areas of interest are Domain-Driven Design, Distributed Systems, Cloud Computing, and building effective teams. When he's not geeking out, Vladik reads lots of books, photographs nature, and repairs his r/c aircrafts.

Follow Vladik on Twitter @vladikk

×

2

Placing Microservices in Digital Transformations

Gideon de Kok and Kenny Baas-Schwegler

Beginner

---

customer-journeys

digital-transformations

architecture

mucon

microservices

Microservices and Digital Transformations share a lot of the same properties; (almost) everyone is doing it, (almost) nobody knows how to do it, (almost) no-one actually knows what it means beyond the buzzword bingo. But in the focus to reduce structural complexity, the increase of autonomy and shorter delivery cycles, they too also find their basis in a lot of shared goals. In digital transformations, companies focus on the transformation of a business to ensure a better alignment of their development efforts to the customer. With an agile transformation being an important part of such a process, businesses often change from a process-oriented hierarchy towards teams focused on customer journeys. A sound technological transformation would, however, often work from a large, entangled, monolithic system towards a DDD inspired service- and team-structure which brings a far better mapping and alignment towards business' processes. Both transformation paths seem to focus on a different, conflicting, path of focus for both teams and eventual technology (customer-journey vs process). In this talk, Gideon and Kenny will share with you their experiences from the trenches doing those transformations, you will learn that both transformations should actually work on different logical layers, that they complement each other, and how service-thinking can actually bring you closer to your customer. Faster.

customer-journeys digital-transformations architecture mucon microservices

---

About the speakers...

Having built software over the full range of the stack; from embedded systems, telephony systems, to end-user focused applications and data-processing architectures, Gideon learned the importance of building responsive, resilient, elastic and decoupled systems the hard way. Backed by this experience, Gideon helps organisations in building software in redesigned architectures which enable a more scalable, agile and sustainable way of software development. A larger part of that focus lies in the design, implementation and creation of awareness of truly modular and autonomous services. Not only to improve overall reactive traits of that system but to improve alignment within a business by separating and forming teams and functionality directly around the domains they try to model. Call it microservices, call it self-contained services, call it modular design, DDD or agile software architectures; Gideon's focus is on helping organisations in mapping business and IT in the most optimal form.

Follow Gideon @gideondk

Kenny Baas-Schwegler is a strategic software delivery consultant, Socio-technical architect, facilitator, collaborate modeller, technical lead that builds quality into software delivery at Xebia. He mentors, coaches and consults management and teams by using practices, techniques and tools from domain-driven design, anthropology, deep democracy, behaviour-driven development, DevOps, and Continuous Delivery.

Through Aikido training, he learned the most efficient way to work together. To get the outcome that all parties want, energy should not be blocked but should be bent and influenced. The philosophy behind this line of reasoning is not only embedded in his personal life, but also in his work life.

By using and combining tools such as EventStorming, Example Mapping, Impact Mapping, and User Story mapping, he helps to bridge the communication gap between business and IT. With these approaches, he aims to create a transparent, safe, and collaborative space with constant and instant feedback for delivering quality software.

Besides his daily work, he also helps organise several meetups for Virtual Domain-Driven Design, Domain Driven Design Nederland and EventStorming Netherlands and is a public speaker giving talks and hands-on workshops at conferences and meetups.

Follow Kenny on Twitter @kenny_baas.

×

11:15

Coffee & Tea Break

11:30

Building Teams That Build Microservices

David Genn

Beginner

---

team-culture

architecture

mucon

microservices

A microservices architecture can help teams build more flexible and resilient systems where changes can be released more frequently to production. To make adopting microservices successful, you need to focus as much time on refactoring your teams and culture as you do your code. To make the most out of a flexible, decoupled architecture, you need teams that are similarly decoupled and independent. How do you build teams that can make the most of this architecture and deliver features frequently without getting locked down in inter-team dependency hell? How do you help teams take responsibility for their changes and maintain short release cycles? In this talk, David Genn, CTO at Goji will share with you some patterns you can use for refactoring your culture and teams so they can be places where people want to bring their best without needing additional layers of management and co-ordination. You can often be more confident in how to handle the technical challenges involved in adopting a new paradigm, in this talk you'll explore some of the patterns and approaches you can use to give us similar confidence in refactoring your organisations.

team-culture architecture mucon microservices

---

About the speaker...

David is CTO at Goji, an investment manager empowering direct lending investment. David loves building great software with amazing people.

×

Securing Kubernetes Networking with a Service Mesh

Nic Jackson

Intermediate

---

devops

architecture

mucon

microservices

Many organizations are discovering the networking complexity involved in running a microservice system. Over the last few years, many influential companies have investigated this problem. At the moment, one popular solution is to use a service mesh. A service mesh allows you to replace traditional host-based network security with service-based security to accommodate the highly dynamic nature of modern runtime environments. In this talk Nic will share with you an introduction to modern network security and service meshes. Investigate how service meshes can be used to secure pod to pod communication within Kubernetes and how you can securely integrate external applications such as data stores and legacy applications.

devops architecture mucon microservices

---

About the speaker...

Nic Jackson is a developer advocate and polyglot programmer at HashiCorp. He is the author of Building Microservices in Go, which examines the best patterns and practices for building microservices with the Go programming language. In his spare time, Nic coaches and mentors at Coder Dojo, teaches at Women Who Go and GoBridge, and speaks about and evangelizes good coding practice, process, and technique.

×

12:15

Coffee & Tea Break

12:30

Sociotechnical Architecture: Aligning Teams and Software for Continuous Delivery

Nick Tune

Intermediate

---

domain-driven-design

continuous-delivery

architecture

mucon

microservices

A loosely coupled software architecture and an organisational structure to match is one of the biggest predictors of continuous delivery performance (Forsgren et. al.). Accordingly, if you want to optimise end-to-end value creation and delivery in your organisation you need to you need to adopt a sociotechnical mindset. When teams are designed without consideration of the software architecture, dependencies will arise in code that inhibit teams from delivering high value at speed. Worse, organisational dysfunctions will multiply. Teams will start to blame each other. Managers will try to grab power instead of optimising business outcomes. And employee motivation will drop dramatically. Fortunately, by adopting a sociotechnical mindset you can align your teams and software systems to minimise dependencies and maximise product delivery. The sociotechnical mindset involves combining knowledge of multiple perspectives: social dynamics, the business domain, the business model, technology constraints, and more in order to design and continuously evolve an effective sociotechnical architecture.

In this talk you will learn about domain-driven design in order to understand how to model software systems with few dependencies. You'll also learn about organisation design patterns addressing the social needs of people building software systems. And you'll see lots of examples based on years of practical experience.

domain-driven-design continuous-delivery architecture mucon microservices

---

About the speaker...

Nick is a technical leader, author, speaker and trainer. He helps If you need help building autonomous teams, modelling complex domains, consulting, training, or public speaking.He has a passion for delighting users, creating business impacts, crafting quality software, and building world-class engineering teams.

He is the co-author of two books: Patterns, Principles and Practices of Domain-Driven Design (Wrox) and Designing Autonomous Teams and Services (O'Reilly), and frequently writes about technical leadership at ntcoding.co.uk.

×

What Can Lagom Do For You?

Renato Cavalcanti

Intermediate

---

lagom

distributed-computing

event-sourcing

cqrs

reactive-systems

architecture

Much has been said about building Microservices and the advantages of it, but how can you build truly scalable and distributed Microservices systems? In this talk, Renato will share with you the architectural principles promoted by the Lagom Framework. Through interactive demos you will learn how Lagom can help you build an event sourced application and distribute it over different nodes in a cluster. You will learn about Lagom's Persistence API and its underlying technology, namely Akka Persistence and Akka Cluster Sharding. How it favours Event-First Application Design and how its design principles lays the foundation for Reactive Microservice Architecture.

lagom distributed-computing event-sourcing cqrs reactive-systems architecture

---

About the speaker...

Renato is a software developer at Lightbend where he works in the Lagom Framework Team. Scala aficionado since 2009, he has been hacking in Scala and related technologies for fun and profit. He has a special interest for Event Sourcing/CQRS, DDD and Microservices Architectures. He's the founder of BeScala (Belgian Scala User Group) and maintainer of Lagom Framework.

Check out BeScala

×

13:15

Lunch

14:15

One Monolith / One Macroservice / Many Microservices

Lewis Denham-Parry

Beginner

---

monolith

architecture

mucon

microservices

From working with a number of companies, the only constant is seeing that each company has their own way of migrating from a monolith to a microservice architecture, and it never working out as planned. In this talk Lewis will share with you the idea of embracing your monolith and making it a macroservice. He'll explore the benefits of this approach from both a technical and business perspective, and plan how to convert this macroserivce into microservices.

monolith architecture mucon microservices

---

About the speaker...

Lewis is a founder and co-founder of several computer software businesses specialising in Kubernetes, Cloud Native Computing, Continuous Integration etc. He more recently launched 'Cloud Native Wales', co-founded with Salman Iqbal.

Before that he worked in the FinTech sector with a number of start-ups (one was initially based out of his Parents garage). Since then, his work has taken him around Europe and the US, he has a passion for learning new things in the fast-paced tech world and connecting with people involved with it.

Lewis co-founded Cloud Native Wales, as an initiative to help people learn Cloud Native technologies and establish a community to support each other. When he's not playing with tech, he's busy trying to understand the logic of a toddler, what his dog is thinking and spending time with his family (preferably on a ski slope).

Follow Lewis on his personal Twitter @denhamparry and Cloud Native Wales @cloudnativewal, also check out his website denhamparry.co.uk.

×

Journeys To Cloud Native Architecture: Sun, Sea And Emergencies

Nicki Watt

Beginner

---

real-world-experience

devops

cloud-native

architecture

mucon

microservices

For many businesses looking to embrace modern business practices, deliver and scale faster, adopting a Cloud Native mindset and architecture makes sense. In this talk Nicki Watt, from OpenCredo, will explore the realities of making that journey for a number of clients. Far from being a smooth journey to the promised land, during this talk you will also learn about the numerous detours, bumps and challenges encountered along the way. Microservices, Kubernetes, Success, but also Bandages and Crutches; This talk is for you if you want to gain some pragmatic insight into what is entailed with such endeavours.

real-world-experience devops cloud-native architecture mucon microservices

---

About the speaker...

Nicki is the Chief Technology Officer for OpenCredo responsible for the overall direction and leadership of technical engagements. A techie at heart, her core expertise lie in problem solving and enabling pragmatic, practical solutions. Over the years at OpenCredo Nicki has worn many hats which has included the development, delivery and leading of large scale platform and application development projects involving Cloud, DevOps, Containers and PaaS. Nicki is also co-author of the book Neo4J in Action.

×

15:00

Coffee & Tea Break

15:15

Microservices From Day One

Richard Rodger

Intermediate

---

architecture

mucon

microservices

architecture mucon microservices

---

About the speaker...

Richard Rodger is CTO of nearForm, a leading Node.js specialist. He is a technology entrepreneur who has been involved in the Irish Internet industry since its infancy and wrote the seminal book on Node: Beginning Mobile Application Development in the Cloud.

Richard founded the Internet startup Ricebridge.com in 2003. He subsequently joined the Telecommunication Software and Systems Group (TSSG) and became CTO of one of its successful spin-off companies, FeedHenry Ltd.

More recently, he became CTO and founder of nearForm.com. Richard holds degrees in Computer Science (WIT), and Mathematics and Philosophy (Trinity College Dublin). Richard is author of Mobile Application Development in the Cloud by Wiley.

×

Stop Reinventing The Wheel With Istio

Mete Atamel

Beginner

---

istio

orchestration

containers

architecture

mucon

microservices

Containers provide a consistent and reproducible environment to run our services. Orchestration systems like Kubernetes help you to manage and scale our container cluster with a consistent API. This is a good start for a loosely coupled microservices architecture but it is not enough. How do you control the flow of traffic and enforce policies between services? How do you visualize service dependencies and quickly identify issues? How can you provide verifiable service identities, handle and test for failures? You can implement your own custom solutions or you can rely on Istio, an open platform to connect, manage and secure microservices. In this talk, you will explore some of the key capabilities of Istio and see how it can help with your microservices network.

istio orchestration containers architecture mucon microservices

---

About the speaker...

Mete Atamel is a Developer Advocate at Google, currently focused on helping developers with Google Cloud Platform. As a long-time Java and a recent C# developer, he likes to compare the two ecosystems. Prior to Google, he worked at Microsoft, Skype, Adobe, EMC, and Nokia building apps and services on various web, mobile and cloud platforms. Originally from Cyprus, he currently lives in Greenwich, not too far away from the prime meridian.

×

16:00

Coffee & Tea Break

16:15

Keynote: Deriving Meaning in a Time of Chaos: The Intersection Between Chaos Engineering and Observability for Distributed Systems

Crystal Hirschorn

All levels

---

systems-safety

incident-management

observability

chaos-engineering

distributed-systems

architecture

In this talk Crystal will explore incident planning, postmortem-driven development, chaos engineering, and observability practices and the impact this can have for operating distributed systems as scale. You will learn about the exponential effect chaos engineering practices can have on levelling up your engineering organization, one controlled chaos experiment at a time.

systems-safety incident-management observability chaos-engineering distributed-systems architecture

---

About the speaker...

Crystal Hirschorn is Director of Engineering and Cloud Platforms at Condé Nast International, where she is building an awesome engineering organization, while technically leading a digital transformation to build unified technology platforms deployed across the globe for their portfolio of well known brands such as Vogue and Wired. A software engineer with more than 15 years' experience working mainly within the media and government sectors, Crystal has spent much of her time on the frontlines tackling the challenges of scaling software and infrastructure. Previously, she led the online technical strategy for many BBC News elections events, including the last General Election, which served more than 65 million requests in a 24-hour period at traffic peaks of 3.2 million concurrent requests.

×

17:00

Beer Break

17:15

Keynote: Let Me Entertain You: How Theatre and Comedy Help Build Developer Communities

Chloe Condon

All levels

---

team-building

diversity

community-building

art

architecture

Engineers are people, too: they like the be entertained": this has been Chloe's mantra while helping build developer communities in the Bay Area as a Developer Evangelist/Advocate. As a former musical theatre actress, Chloe found that many meet-ups, conferences, and events she went to lacked the "entertainment" she was used to consuming "on stage". Yes, you're giving highly technical talks, and yes the speakers may not be singing and dancing… but isn't there a way to make these entertaining? Armed with a theatre, degree, a certificate from Hackbright (an all female software engineering school in SF), and all of the lines/lyrics of Legally Blonde the musical memorized, Chloe set out to make a community events and content that were not only informational, but entertaining as well. In this talk, Chloe will walk through the ways you can use art/comedy/theatre to make events and content gamified, entertaining, and engaging to the community. Turns out people like to have fun: who knew?

team-building diversity community-building art architecture

---

About the speaker...

Chloe is an SF based Senior Cloud Developer Advocate for Microsoft. Pre-Engineering, she spent her nights and weekends performing in the Bay Area as a singer/actress, before attending Hackbright in 2016. Perhaps the only engineer you'll meet who has been in "Hairspray", "Xanadu", "Carrie the Musical", and "Jerry Springer: the Opera"- she is passionate about bringing people with non-traditional backgrounds into the world of tech.

If you're trying to place her face, yes- she's the young woman giving the awkward thumbs up in the "What It's Like to be a Woman at a Tech Conference" article (which she also wrote). Previously, she worked at Sentry.io where she created the (DevRel Award Winning) Sentry Scouts program (a camp themed meet-up ft. patches, s'mores, giant squirrel costumes, and boozy hot chocolate).

She was recently featured in the Grace Hopper Conference 2018 gallery featuring 15 influential women in STEM by AnitaB.org. In early 2018 was named one of the "200+ Thought Leaders in Crypto and Blockchain" and still knows absolutely nothing about Crypto and Blockchain. Seriously- not a thing. She considers it her greatest accomplishment.

×

18:15

muCon 2018 Wrap-up

18:30

End of muCon 2018 - See you in 2019!
Venue
CodeNode
CodeNode is the UK's largest venue dedicated to Technology events and was designed to provide a space for Skills Matter's community of software professionals to come together and enjoy meetups, conferences, training and networking events. With fantastic transport links and located in the heart of London's Tech City, Codenode welcomes thousands of engineers each year, who come together to learn and share skills, exoerience and collaborate on projects.
CodeNode features six dedicated event spaces, a large break-out area, complete with fully-licensed bar, reliable wifi, plenty of power sockets, and 6 dedicated event and collaboration spaces.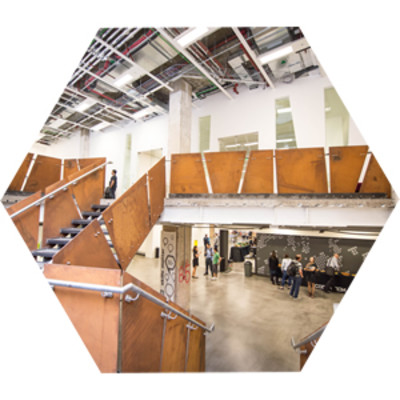 Get Involved
muCon London 2018 Diversity Scholarship Plan
The muCon London 2018 Diversity Scholarship Plan is now closed. Please apply for the 2019 Scholarship from the 7th November 2018.
Volunteer at muCon London 2018!
Interested in microservices, and eager to learn the latest news? You have the chance to get a free ticket to muCon London 2018! All we need from you is some help in setting up the conference and assisting us during the conference itself! You will be free to attend the conference for the remainder of the time.
Are you ready then? Email us at conferences@skillsmatter.com and we will put your name down as a volunteer for muCon London 2018! Shifts and detailed info will be confirmed about one month prior to the conference.
Call for Papers is now CLOSED!
The Call for Papers is now CLOSED! Thanks for submitting a proposal, the response's been overwhelming and we are currently working on selecting talks. Click here to stay up to date and find out more on speakers as we'll start publishing the line-up very soon!
Fringe
Joining us for µCon London 2018 and want more? Make it a whole week of microservices learning with these fringe courses...
Call or email our team about the µCon Fringe Package for a special discount on bundle tickets!
Fast Track to RESTful Microservices with Jim Webber
29th - 31st October 2018
Are you ready to learn how to design and build microservices with RESTful APIs? Are you looking for dynamic, hands on training with in depth discussions to dig deep into your questions? Then this course is for you!
A comprehensive 3-day course comprising mixture of theory and practice at the leading edge of REST and Microservices. Course attendees will learn how to design and build microservices with RESTful APIs through examples in code, live demos and design challenges, together with lively discussion to help mature our thinking on what makes a competent microservices ecosystem.
Get your ticket here
Sponsors
Whether you are seeking to improve visibility of your tools, devices or projects, or simply would like to support µCon's passionate community through your engagement, our sponsorship team will be able to help you select the best sponsorship package for you! Email sponsors@skillsmatter.com or phone 0207 183 9040.
Available Packages
To discuss sponsorship opportunities please contact the team:
Press
Would you like to write about muCon 2018? Do you blog on innovations on microservices? Come and join us at muCon London this year! If you blog about muCon 2018! and send us the link, we'll proudly feature you on these pages!
And if you would like to write an article or interview some of FullStack's amazing speakers, inventors and thinkers this year, contact marketing team and have a chance to win a free press pass.
Write ups about muCon!
SkillsCasts
Master your Domain with Domain Storytelling

When you want to find meaningful boundaries for microservices, you must first master the domain. In a live modeling session, Stefan will show you how you can build up domain knowledge with Domain Storytelling.

Domain Storytelling means that you let domain experts tell you stories about their...

ddd architecture microservices mucon

Distributed System Reliability Through Chaos Engineering

Downtime in any system is costly, often with dire consequences to a business profile. Whether it's a direct income loss or a more impactful negative perception of your company. If you are not measuring and harnessing those costs, you cannot prepare for failures when they hit you. Chaos...

scalability security chaos-engineering devops architecture

Stop Reinventing The Wheel With Istio

Containers provide a consistent and reproducible environment to run our services. Orchestration systems like Kubernetes help you to manage and scale our container cluster with a consistent API. This is a good start for a loosely coupled microservices architecture but it is not enough. How do you...

istio containers orchestration architecture microservices mucon

Lightning Talk: Bulding Event-Sourcing Microservices With Kafka

Event sourcing was born with the idea of decomposite the monolithic, they have become the defacto architecture for a software problem.

But microservice present different challenges for a data-centric organisation, including the decentralisation of the source of truth, in this talk Pegerto will...

kafka event-sourcing architecture microservices mucon

3 Common Pitfalls In Microservice Integration And How To Avoid Them

Integrating microservices and taming distributed systems is hard. In this talk Bernd will share with you three challenges he's observed in real-life projects and discuss how to avoid them.

microservice-integration architecture microservices mucon

How Monzo Replaced a Critical Live System Without Anyone Noticing

What happens when your platform reaches a point where you need to rethink previous decisions? How does the microservice architecture hold up against changes spanning across large parts of the system? Monzo has several payment processors used by hundreds of thousands of people daily and handling...

architecture microservices mucon

Cultivating a Microservice Culture Via Tooling

In this talk Tom will share with you a guided end-to-end tour of the microservice engineering experience at Holiday Extras, which gets used and loved daily by 80 engineers spread over 20 teams. You'll be peeking under the hood at how new services are built, how code gets shared, how CI and...

case-study infrastructure architecture microservices

Stop Bashing Orchestration! And Long Live Choreography!

How can you approach end-to-end business processes crossing multiple microservices? A choreography leverages event collaboration, orchestration suggests a request-and-response oriented style. Which pattern should you prefer? In this talk, Martin will explore the arguments put forward for one or...

orchestration deployment architecture microservices mucon

Microservices, Bounded Contexts, and Everything in Between

"95% of the words are spent extolling the benefits of 'modularity' and that little, if anything, is said about how to achieve it" - Glenford J. Myers, 1978. This quote is 40 years old. Today, 4 decades later, nothing has changed except terminology. Time to fix this.

In this talk Vladik will share...

modular-systems bounded-contexts microservice architecture mucon

Implementing Microservices In Serverless Paradigm

Microservices architecture uses an assembly of fine grained services to deliver functionality. The goal of this architectural style is to innovate by reducing the dependencies between teams which results in faster code to production.

Serverless Architecture Code is an execution model where...

dependency-management serveless distributed-systems architecture microservices mucon

One Monolith / One Macroservice / Many Microservices

From working with a number of companies, the only constant is seeing that each company has their own way of migrating from a monolith to a microservice architecture, and it never working out as planned.

In this talk Lewis will share with you the idea of embracing your monolith and making it a...

monolith architecture microservices mucon

Journeys To Cloud Native Architecture: Sun, Sea And Emergencies

For many businesses looking to embrace modern business practices, deliver and scale faster, adopting a Cloud Native mindset and architecture makes sense. In this talk Nicki Watt, from OpenCredo, will explore the realities of making that journey for a number of clients. Far from being a smooth...

real-world-experience cloud-native devops architecture microservices mucon

Lightning Talk: Microservices and Dependency Mapping - How to Obtain and Leverage the Graph of the System Component Interactions

BritishGas adopted microservices 2 years ago. A heavily distributed architectural style that comes with opportunities and challenges when it comes to understanding how a given system actually works. Mapping the dependencies between the ever growing list of involved components is becoming crucial...

tracing-tools neo4j self-actualising-graph dependency-mapping architecture microservices

Keynote: How to be WRONG with Microservices, and still WIN

Being wrong is often seen as the WORSE THING THAT CAN HAPPEN(tm), especially when you're building business critical applications and services. But the increased velocity of modern software development, as enabled with continuous delivery and a micro services architectural style, plus the...

architecture microservices mucon

Keynote: Operating Microservices: Everything Is at Scale

If you only have to do things a few times, you can do them manually. With microservices, you need to automate pretty much everything. Doing it manually just takes too long.

And it's not just provisioning and deployment pipelines. How do you keep service run books up to date for 100+ services?...

kubernetes architecture microservices mucon

Sociotechnical Architecture: Aligning Teams and Software for Continuous Delivery

A loosely coupled software architecture and an organisational structure to match is one of the biggest predictors of continuous delivery performance (Forsgren et. al.). Accordingly, if you want to optimise end-to-end value creation and delivery in your organisation you need to you need to adopt a...

domain-driven-design continuous-delivery architecture microservices mucon

Keynote: Not Just Events: Developing Asynchronous Microservices

The microservice architecture functionally decomposes an application into a set of services. Each service has its own private database that's only accessible indirectly through the services API. Consequently, implementing queries and transactions that span multiple services is challenging. In...

events keynote cqrs architecture microservices mucon

Lightning Talk: Microservice Or Micromonolth

So what criteria do you use to describe the microservices that you have deployed into production? Do they follow the "golden path" of each service having control over every aspect of its self and all its supporting services? Or as you break up the ancient monolith, do you recreate lots...

spring-cloud spring-boot devops architecture microservices mucon

Scaling Microservices with Message Queues, Spring Boot and Kubernetes

You used the Spring framework to create web-services in the blink of an eye. And you know how great it's to build small services that compose into a larger system. And it works great — until you have to run it in production.

With so many dependencies, how do you deploy applications in the right...

spring-boot kubernetes architecture microservices

Lightning Talk: Type Me If You Can: A Type-driven Approach to Microservice Development

Types are probably the last thing that comes to your mind when someone mentions microservices. The aim of this talk is to change this misconception.

Rumyana will share with you that types can be used to understand, test, specify and verify microservices. In particular, she will give you a crash...

type-driven microservices-development architecture microservices

Keynote: Deriving Meaning in a Time of Chaos: The Intersection Between Chaos Engineering and Observability for Distributed Systems

In this talk Crystal will explore incident planning, postmortem-driven development, chaos engineering, and observability practices and the impact this can have for operating distributed systems as scale. You will learn about the exponential effect chaos engineering practices can have on levelling...

systems-safety incident-management observability chaos-engineering distributed-systems architecture

2

Placing Microservices in Digital Transformations

Microservices and Digital Transformations share a lot of the same properties; (almost) everyone is doing it, (almost) nobody knows how to do it, (almost) no-one actually knows what it means beyond the buzzword bingo. But in the focus to reduce structural complexity, the increase of autonomy and...

customer-journeys digital-transformations architecture microservices mucon

Building Teams That Build Microservices

A microservices architecture can help teams build more flexible and resilient systems where changes can be released more frequently to production. To make adopting microservices successful, you need to focus as much time on refactoring your teams and culture as you do your code.

To make the most...

team-culture architecture microservices mucon

Keynote: Let Me Entertain You: How Theatre and Comedy Help Build Developer Communities

Engineers are people, too: they like the be entertained": this has been Chloe's mantra while helping build developer communities in the Bay Area as a Developer Evangelist/Advocate. As a former musical theatre actress, Chloe found that many meet-ups, conferences, and events she went to lacked...

team-building diversity community-building art architecture

Messages - Patterns and Pitfalls

When you design and build an ecosystem of Microservices, the communication between them is a vital part. During this talk you will learn at the main message types at your disposal, and how designing our messages with Commands, Events and Queries will control both your interaction with other...

commands architecture microservices mucon

Heuristics for Identifying Microservice Boundaries

When identifying microservice boundaries, it is not enough to consider domains only. Other forces like organisational communication structures, and time, strongly suggest that you also should include other criteria in your considerations. Based on real world experience of numerous projects, this...

heuristics service-decomposition evolutionary-architectures architecture microservices

Securing Kubernetes Networking with a Service Mesh

Many organizations are discovering the networking complexity involved in running a microservice system. Over the last few years, many influential companies have investigated this problem. At the moment, one popular solution is to use a service mesh. A service mesh allows you to replace...

devops architecture microservices mucon

What Can Lagom Do For You?

Much has been said about building Microservices and the advantages of it, but how can you build truly scalable and distributed Microservices systems?

In this talk, Renato will share with you the architectural principles promoted by the Lagom Framework. Through interactive demos you will learn how...

lagom distributed-computing event-sourcing cqrs reactive-systems architecture
Photos
Other Years