1 DAY CONFERENCE
FuseSource Community Day 2011
Topics covered at

#FSCD11
FuseSource is holding a Community Day covering Apache ServiceMix, ActiveMQ, CXF and Camel on Tuesday, October 11th, 2011 at Skills Matter, London, EC1V 7DP. Join us at this free community event and meet committers and the founders of Apache ServiceMix, ActiveMQ, CXF and Camel and open source champions who have successfully implemented these projects in production.
Skills Matter
---
WE'VE MOVED: Skills Matter has recently relocated to a fantastic new venue
CodeNode
10 South Place, London EC2M 7EB.
---
CodeNode provides a great selection of event spaces with all the facilities you need for a vibrant, interactive and successful tech event.
How to contact Skills Matter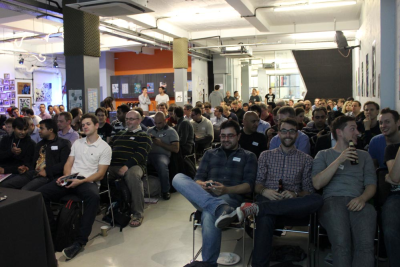 To discuss sponsorship opportunities please contact the team:
Hold tight, skillscasts coming soon!