2 DAY CONFERENCE
Scala eXchange London 2018
Topics covered at

#scalax
Want to understand where Scala is going, what's Lightbend's vision for collaboration, competition and interoperability in Scala? How the Dotty project will help develop new technology for Scala tooling and concepts for future Scala language versions? Are you involved in a large Microservices or Big Data project and want to learn how the Reactive Architecture and SMACK stack help address common challenges? Join Scala eXchange London 2018!
Join us at Scala eXchange London 2018 on December 13-14th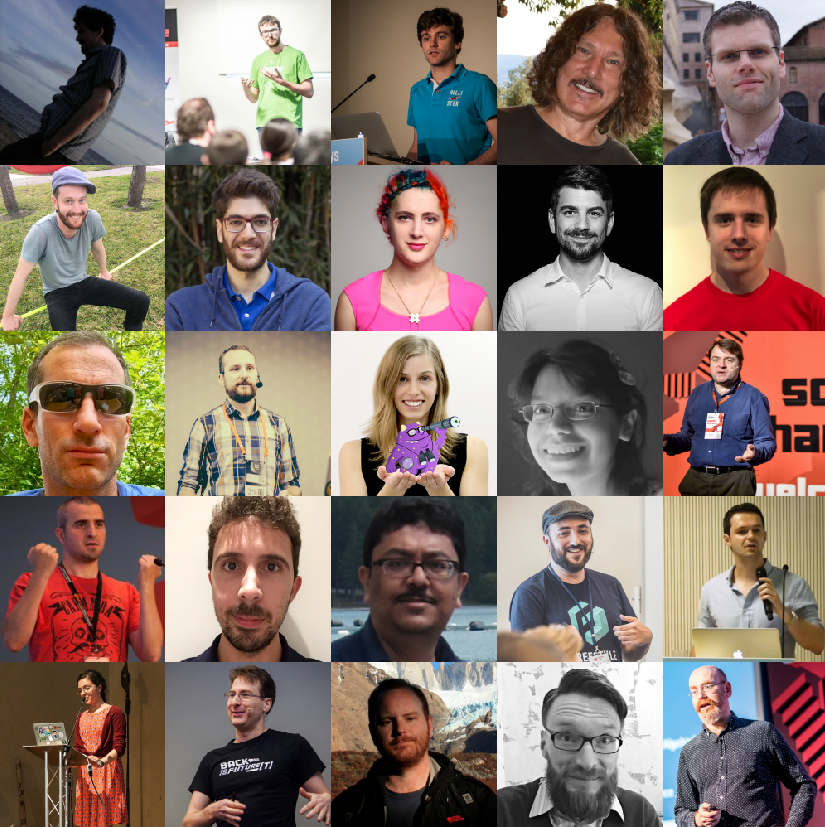 Join Scala eXchange London 2018, the go-to conference to discover and learn all the latest developments in the Scala world.
Thank you for making Scala eXchange 2017 such an amazing conference! We hope you've enjoyed it as much as we did! Find below some more information, and stay in the loop!
Last year's highlights included keynotes from Holden Karau, Bartosz Milewski, Debasish Ghosh, Rúnar Bjarnason, and some of the topics explored were shapeless, machine learning, typelevel, streams, spark, JSONPath, Cassandra, and more!
Tickets
Registration is open and we have some great Early Bird offers available so if you are planning to join us for two days packed with scala fun, get your skates on and book your ticket today!
Call for Papers is now OPEN!
Would you like to speak at #ScalaX? We want to hear your talk proposals!
Talks will be selected by Skills Matter and the Programme Committee on the basis of making the conference a varied, diverse and valuable event. Submission is open to anyone, and we encourage first-time speakers to submit a proposal. Members of the Programme Committee are happy to offer coaching and assistance on talk proposals.
We strongly encourage first-time speakers to be part of our programmes, and it is our target to feature as many first-time speakers as we can at this year's ScalaX London. If your talk will be selected, you will have the opportunity to attend Jenny Martin's course "Giving Engaging Technical Talks at Conferences and Meetups".
Submit your proposal here.
Deadline for submissions is Thursday, 14th June 2018.
ScalaX Day 3 - ScalaX2gether Community Day - Sat 15 Dec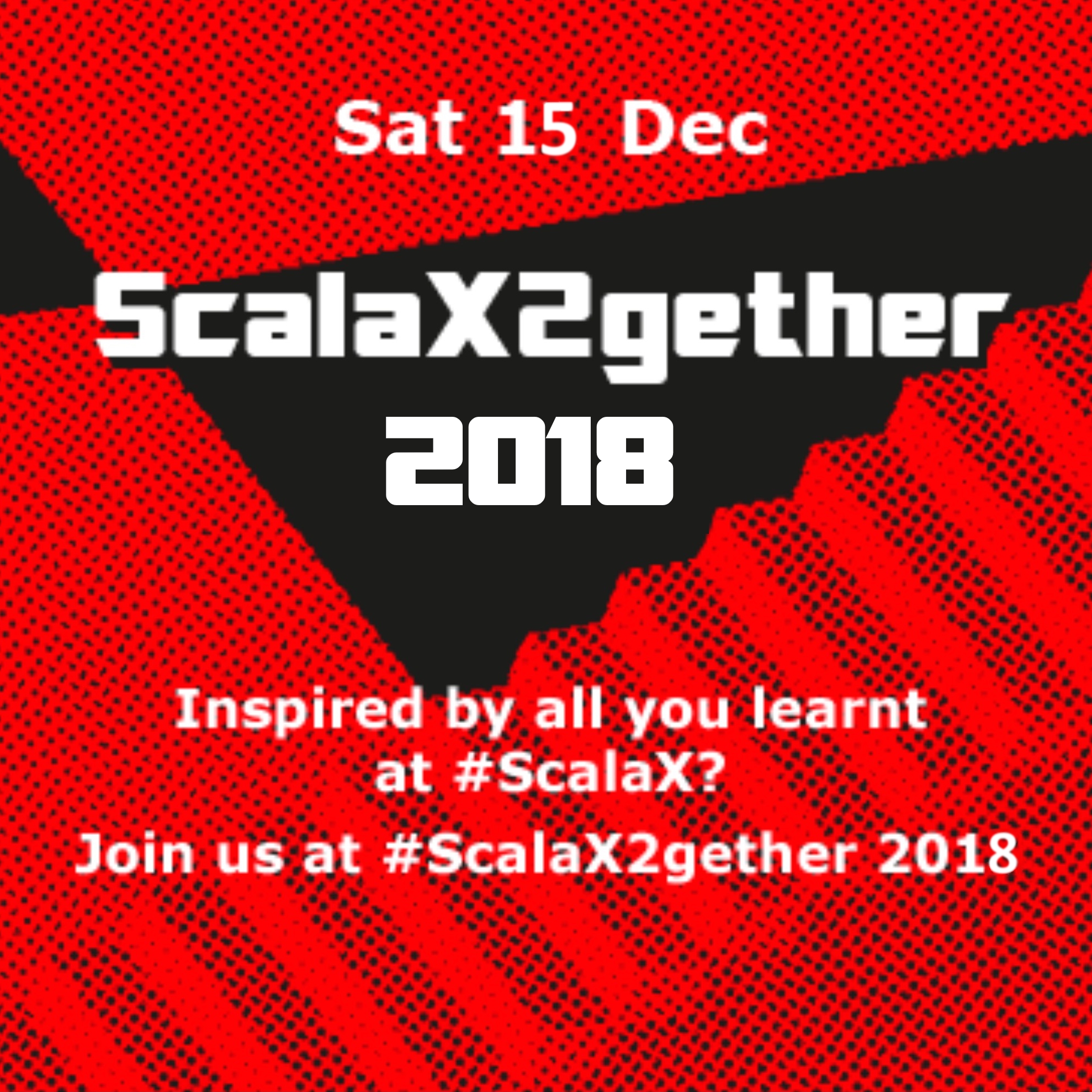 The ScalaX2gether Community Day will follow 2 power packed days at Scala eXchange London on Saturday 15th December at Skills Matter's home, CodeNode.
ScalaX2gether is a friendly place where you can get involved in Scala open source. Come along to meet new people, learn new things, and contribute to your favourite Scala projects!
It doesn't matter whether you've been coding Scala for three months or three years---there will be something for everyone.
The event will be a single day in an unconference/hack day format. The full set of sessions and topics will be decided on the day, so bring your ideas and enthusiasm with you!
You can register here
Code of Conduct
Please find our Code of Conduct here.
ScalaX London Diversity Scholarship Plan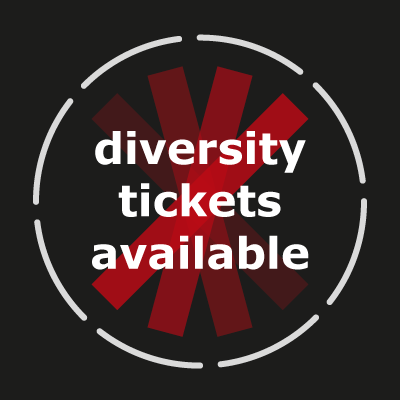 Skills Matter is proud and happy to share our ScalaX London Diversity Scholarship Plan which provides support to those from traditionally underrepresented and/or marginalized groups in the technology and/or open source communities who may not have the opportunity to attend Scala eXchange London for various reasons.
Find more information here!
Impressions of last year
Keynote: Burnout
Occupational burnout leaves sufferers unproductive and miserable, with symptoms that closely mirror depression and other serious ailments. In this talk Jessica will share with you occupational burnout is, how to detect it and look at possible routes back to a level of health and wellness that allows you to get back to building what you love.
Jessica Rose is a technologist obsessed with fostering more equal access to technical education and meaningful work in technology.
Keynote: Thrilled to have Martin Odersky at ScalaX 2018!
Martin Odersky is a professor at EPFL in Lausanne, Switzerland. He is best known as the creator of the Scala programming language. Prior to that, he made several contributions to the development of Java. He created the Pizza and GJ languages, designed the original version of generics for Java, and wrote the javac reference compiler.
Business Design Centre
Situated in Islington, one of London's most vibrant areas, the BDC is within walking distance of Angel tube station and relatively close to Kings Cross, Farringdon, Liverpool Street and Euston stations. Conveniently located outside the congestion charge zone, the venue also benefits from on-site car parking, an adjacent Hilton Hotel, and has disabled access.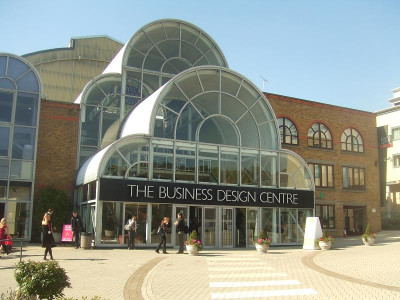 Call for Papers is OPEN!
We want to hear your talk proposals! Submit your proposal through the form below. Deadline for submissions is Thursday, 14th June 2018.
Get Involved
Would you like to help us facilitate a great conference? Help us set up the conference spaces, introduce talks and speakers, field Q&A questions with mics, or support some of the workshops and hacks we've got in store? Email us at conferences@skillsmatter.com and we will put your name down as a volunteer for Scala eXchange London 2018! Shifts and detailed info will be confirmed closer to the conference.
ScalaX London Diversity Scholarship Plan
Skills Matter is proud and happy to share our ScalaX London Diversity Scholarship Plan which provides support to those from traditionally underrepresented and/or marginalized groups in the technology and/or open source communities who may not have the opportunity to attend Scala eXchange London for various reasons.
Scholarships are awarded based on a combination of need and impact. Scholarship recipients will receive a complimentary ticket to the conference.
Please note, travel expenses are not covered under this scholarship and are the responsibility of the scholarship recipient.
Eligibility
Applicants should be from a traditionally underrepresented and/or marginalized groups in the technology and/or open source communities and be unable to attend without some assistance.
We look forward to having you at ScalaX London 2018!
To apply please fill in this form:
Come and join us at ScalaX2gether Community Day 2018!
We hope Scala eXchange 2018 will inspire you with lots of new ideas. If you fancy diving in for more with hands on workshops and free hacking, join fellow Scala eXchange attendees and some of the most talented coders and experts, for the ScalaX2gether event and create something amazing together! Participation is free for registered attendees, and you can register here.
Joining us for Scala eXchange 2018 and want more? Make it a whole week of Scala learning with these fringe courses...
Call or email our team about the ScalaX Fringe Package for a special discount on bundle tickets!
Scala Advanced with Dick Wall
10th - 12th December 2018
Are you an experienced Scala developer or an API and Library programmer, wanting to up your Scala game? Want to learn the advanced aspects of the Scala language and core libraries? Then come along to Advanced Scala 2017, a special 3-day Tutorial by Dick Wall to hone your skills!
Get your ticket here
Lightbend Scala Language - Professional
11th - 12th December 2018
Would you like to learn functional programming in Scala? Join Trond Bjerkestrand on this intensive, hands-on course and gain a solid understanding of the fundamentals of the Scala language, the tooling and the development process.
This two-day Scala Professional course will give you an excellent grounding in Scala and a good appreciation of the more advanced features. Upon completion of this Scala course, you will be able to confidently start programming in Scala. If you already have Scala programming experience, then this course could be a useful refresher, yet no previous knowledge of Scala is assumed.
Get your ticket here
Lightbend Apache Spark for Scala
11th - 12th December 2018
Would you like to learn how to implement data analytics using Apache Spark for Reactive applications? Then join us for this two-day hands-on course led by the world's leading Spark experts.
Join this two-day Apache Spark course for developers and learn how to implement data processing pipelines and analytics using Apache Spark. Come along to learn the Spark Core, SQL/DataFrame, Streaming, and MLlib (machine learning) APIs through hands-on exercises.
Get your ticket here
Whether you are seeking to improve visibility of your tools, devices or projects, or simply would like to support Scala eXchange's passionate community through your engagement, our sponsorship team will be able to help you select the best sponsorship package for you! Email sponsors@skillsmatter.com or phone 0207 183 9040.
To discuss sponsorship opportunities please contact the team:
Blog posts
Alice Lloyd, of LinuxRecruit and the Scala Central meetup, blogged about ScalaX 2016
Dave Gurnell reveals which talks Underscore will be looking out for at ScalaX 2017!
Scala Exchange is only a month away and excitement is building at Underscore HQ. We thought we'd write a series of posts about our involvement with the conference. Watch this space over the coming weeks for announcements and Scalax-related content, and subscribe to the newsletter to take advantage of some upcoming promotions and discounts.
We have an amazing programme this year (admittedly I'm biased—I helped select it). Our four keynotes—Bartosz Milewski, Debasish Ghosh, Holden Karau, and Rúnar Bjarnasson—all speak for themselves, so here are some of my personal picks from the rest of the programme.
You can find the complete schedule on the Scala Exchange website where you can grab tickets if you haven't already done so. We'll also have some discounts available in our December newsletter, out next week.
We're also running a Cats training course on the 12th and 13th December right before the conference. Book your place now on our Eventbrite page.
Gabriele Petronella – Move Fast and Fix Things
Beginner friendly
Scalafix has been getting a lot of attention recently. Initially intended as a tool to help migrate between Scala versions, it is now a fully fledged migration and refactoring tool that has been picked up by several open source libraries (most notably Cats) as a way to automate upgrades through breaking API changes. You can even use it for your own refactorings!
Heiko Seeberger – Farewell Any => Unit, Welcome Akka Typed!
Beginner friendly
I have a few criticisms of actors but chief among them is the lack of type safety. It's hard to think of a less precise type than Any => Unit, and this is unfortunately the type you get in the receive loop of an actor… until now. Akka Typed is here to save the day, so come and speak to Heiko and find out how to sprinkle your actor systems with a little type safety.
Noel Markham – Creating a Physics Simulation with Scala.js
Beginner friendly
I love graphics, physics, and front end development. The quick visual feedback loop is perfect for creative, fun programming. Scala.js provides a great way to to all of this goodness from a language that puts statically typed functional programming first. At Scala Exchange, Noel will be showing us the power of Scala.js by live coding a simple physics demo from scratch, right in front of our eyes. What's not to like?
Peter Hilton – How to Name Things: The Hardest Problem in Programming
Beginner friendly
Peter is a great speaker who brings fascinating topics out of left field and turns them into compelling and enlightening talks. At Scala Exchange he'll be comparing software development to writing, showing us how we can be better developers by following the advice set out for us by authors like Stephen King and Neil Gaiman. I'm intrigued by this—one to attend, for sure!
These are just four of the 40+ talks on the programme. We're super excited to have Gabriele, Heiko, Noel, and Peter with us, and we're looking forward to seeing you in Islington, London on 14th December.
Hold tight, skillscasts coming soon!