Overview
Skills Matter is delighted to announce the 3rd annual Functional Programming eXchange on March 16th 2012. Join us for a day of talks, open-space discussions and brainstorming on Functional Programming, to share common challenges in the different languages and lessons learned. Come see talks with leading experts from the Functional Programming community, to learn and share the latest innovative ideas, best tools and practices in the different languages (scala, clojure, haskell, f#) and environments.
Programme
Venue
Skills Matter
---
WE'VE MOVED: Skills Matter has recently relocated to a fantastic new venue
CodeNode
10 South Place, London EC2M 7EB.
---
CodeNode provides a great selection of event spaces with all the facilities you need for a vibrant, interactive and successful tech event.
How to contact Skills Matter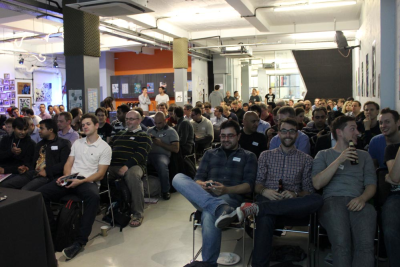 Get Involved
Sponsors
To discuss sponsorship opportunities please contact the team:
SkillsCasts
Other Years