1 DAY CONFERENCE
Cloud Foundry Day
Topics covered at

#IBMCodeLondon
Join like-minded developers, architects and cloud native enthusiasts at a this free educational conference and networking event.
The afternoon will feature a series of talks from Cloud Foundry contributors and users followed by a chance to meet like-minded cloud developers at an evening networking event.
Whether you're new to Cloud Foundry, have been using it for years or just want to catch up on the announcements from CF Summit, this event is for you!
Agenda:
Conference : 1PM - 6PM
Drinks and Networking - 6PM to 7:30PM
Speakers and Talk details:
Julz Friedman - Project Lead for Cloud Foundy's low-level container engine ("Garden") and the Application Autoscaler component.
CF & Kube the right way: Intro to the Cube project
Putting CF on Kubernetes is easy (just use a bosh CPI, or use fissile to convert bosh releases to containers and then deploy that). But that approach doesn't really give you any of the benefits of Kubernetes. You still have to manage two schedulers, you don't get to use any of the nice Kubernetes tools to interact with your app containers (because they're inside Diego, not Kubernetes) and your operators need to know how to debug and maintain two different systems, precariously balanced on top of each other.
Cube is a proof of concept for combining CF and Kubernetes the right way: by using Kubernetes as a (pluggable) scheduler for CF, alongside Diego. CF provides the developer abstraction, letting developers focus on stateless apps and rapid development. Under the covers Cube converts apps in to first-class Kubernetes Deployments and keeps them in sync: The best of both worlds.
Dr Max - CTO of CloudFoundry at IBM and CF Extensions Lead.
BOSH Kube CPI
Creating a BOSH Cloud Provider Interface (CPI) for Kubernetes (Kube) presents a unique challenge since Kubernetes does not try to hide underlying node updates, unlike a typical IaaS like GCP where VMs are transparently migrated between hosts. While it's relatively easy to map BOSH concepts to Kube and get a CPI that deploys BOSH releases, BOSH has to behave similarly to the Deployment controller and manage Pod Disruption Budgets (PDBs) in order to automatically maintain expected workload uptime.
In this CPI we have solved these issues by taking advantage of existing Kubernetes primitives and connecting them to existing BOSH workflows. Additionally, as we tested the CPI we have also identified places where we can improve aspects of BOSH – e.g., speed and parallelism of resurrection – which as a whole will improve the BOSH toolset on any platform.
In this talk we will present our working prototype and demo using it to deploy the latest CloudFoundry Application Runtime as well as other releases on Kube. We will also demo updating Kube itself (draining nodes) while keeping BOSH managed workloads running. Secondly, we will discuss preliminary results using the CPI on public Kube offerings such as IBM Cloud, GCP, Azure. Finally, we will briefly mention our upcoming development roadmap.
Guy Podjarny - Founder and CEO of Snyk (snyk.io)
First Line of Defence: Patching Vulnerable Java Application Dependencies in CF
What happens when a critical Java security vulnerability is detected in an application dependency, and upgrading is hard? How could you respond quickly without disrupting your development process and immediately shifting substantial resources to test a major upgrade?
This talk will analyze high-impact Java vulnerabilities, such as the Apache Struts vulnerability that was exploited in the May 2017 Equifax data breach. We'll show how to exploit them as an attacker would, discuss the various ways such a Java vulnerability could be addressed in the CF environment, as well as present an automated patch first, upgrade later approach.
Sam Gunaratne and Alex Blease (Cloud Foundry Developers, Pivotal)
Dualing Platforms: Building Services for Cloud Foundry and Kubernetes Using the Open Service Broker
The Open Service Broker API, a collaboration between Google, Red Hat, IBM, Pivotal and more, allows developers to deliver their services to applications running on multiple platforms across multiple clouds. After providing an introduction to cloud-native applications and the need for stateful services, we will explain how the Open Service Broker API project can help developers build a variety of services that can be deployed once and consumed anywhere. We will then run a live demo where we deploy a service broker and consume it in via the Cloud Foundry marketplace and the Kubernetes Service Catalog.
HOLD TIGHT, PROGRAM COMING SOON!
We're currently working on a program. If you have any suggestions, topics you'd like to see covered, or experts you'd like to meet, let us know!
CodeNode
CodeNode is the UK's largest venue dedicated to Technology events and was designed to provide a space for Skills Matter's community of software professionals to come together and enjoy meetups, conferences, training and networking events. With fantastic transport links and located in the heart of London's Tech City, Codenode welcomes thousands of engineers each year, who come together to learn and share skills, exoerience and collaborate on projects.
CodeNode features six dedicated event spaces, a large break-out area, complete with fully-licensed bar, reliable wifi, plenty of power sockets, and 6 dedicated event and collaboration spaces.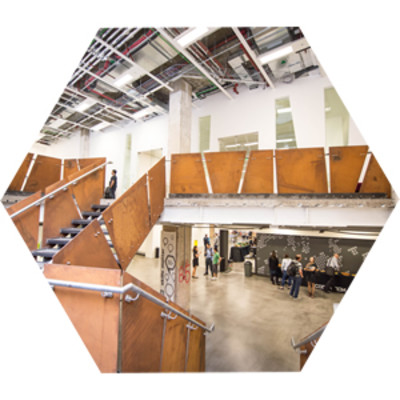 To discuss sponsorship opportunities please contact the team:
Hold tight, skillscasts coming soon!