FullStack 2019 conference launches in New York City for its first edition abroad following the success of FullStack London. Join us and learn from the foremost experts in the js, node and IoT fields.
FullStack NYC - JavaScript, Node & Internet of Things
FullStack conferences are rooted in expert stories and case studies in the JavaScript, Node, Angular and IoT spaces. This year, we have spread our wings to work with the US community of FullStack devs and IoT makers. Other topics explored will include ES6, CSS3, Machine Learning, Functional Programming, Software Craftsmanship, Testing and various frameworks including D3js, React, Angular, Node, Babylon, Ember and more!
We're proud to announce that we have confirmed keynotes Amie Dansby, Franziska Hinkelmann, Jory Burson, Tracy Lee and Sean Larkin! Look out for more updates on our Programme page.
To get an idea of all that you can expect to learn from at FullStack NYC 2019, check out FullStack London 2018's Highlights and SkillsCasts.
Follow #FullStackNYC on twitter and let us know what you think.
Your Experience Onsite
Teas, coffees and refreshments will be available throughout the event. If you have any dietary requirements, please notify the Skills Matter staff who will be able to assist you.
Have you checked if the sessions you'd like to attend have some special entry requirements? You might need to use your laptop or have pre-installed some software in order to fully enjoy one of the talks. Please note that all Keynotes will be live-streamed in an overflow room if the main room reaches full capacity.
Code of Conduct
We are committed to providing a friendly, safe and welcoming environment for all. Learn more in our Code of Conduct.
Why Your Boss Would Want You To Go To FullStack NYC 2019
May is only a few months away, so now is the best time to approach your manager with a pitch for you and your team to attend FullStack NYC 2019 - The Conference on JavaScript, Node & Internet of Things.
What are the key reasons to attend FullStack NYC? Find out in our guide.
Impressions of previous editions
Day 1: Thursday 16th May 2019
Schedule subject to changes - Please bear with us as we move things around!
Track
Room 1
Room 2
08:30

Registration and Breakfast Refreshments

09:15

Welcome to FullStack NYC 2019 Day 1!

09:30

Keynote: Amie DD

Amie Dansby

All levels

---

iot

javascript

Day 1, 16 May starts 09:30

Keynote: Amie DD
Amie Dansby

iot javascript

---

About the speaker...

Amie D Dansby is a software game programmer, previously at Marvel Studios, working on Captain America, Thor, X-Men Destiny, Marvel Super Hero Squad: The Infinity Gauntlet and Marvel vs CapCom 3. She transitioned to Research and Development working with the PlayStation and Xbox. Currently a full stack unicorn and robot overlord at a robotics, augmented reality video game studio in Dallas, TX, ATAT Tech. She educates through 3D Printing, game development, computer science, LEGO Mindstorms robotics, wearable tech and cosplay. Encouraging others to experiment and learn through trying, making mistakes, and trying again. "Embrace Failure" is a philosophy she's adopted, there's no such thing as failure – only learning experiences.

You can find out more about her on Twitter, Google+ and on her site.

×

10:15

Coffee & Tea Break

10:30

Take your HTTP server to Ludicrous Speed

Matteo Collina

Intermediate

---

performance

node.js

javascript

Day 1, 16 May starts 10:30 (Room 1)

Take your HTTP server to Ludicrous Speed
Matteo Collina

In Matteo's journey through nodeland, he always wondered about the cost of his abstractions. Express, Hapi, Restify, or just plain Node.js core? require ('http') can reach 44k requests/sec, Express 28k, and Hapi 21k.

Matteo began a journey to write a HTTP framework with extremely low overhead, and Fastify was born. With its ability to reach an astonishing 47k requests/sec, Fastify can halve your cloud server bill.

How can Fastify be so.. fast? You will discover all the not-so-secret techniques that were used to optimize it. In Fastify you can reach a point where even allocating a callback is too slow: Ludicrous Speed.

performance node.js javascript

---

About the speaker...

Matteo is a code pirate and mad scientist. He spends most of his days programming in node.js, but in the past he worked with Ruby, Java and Objective-C.

In 2014, he defended his Ph.D. thesis titled "Application Platforms for the Internet of Things". Now he is a Software Architect at nearForm, where he consults for the top brands in world. Matteo is also the author of the Node.js MQTT Broker, Mosca, the fast logger Pino and of the LevelGraph database. Since last December, he is a Node.js collaborator, maintaining UDP and Streams. Matteo spoke at several international conferences: Node.js Interactive, NodeConf.eu, NodeSummit, LXJS, Distill by Engine Yard, and JsDay to name a few. He is also co-author of the book "Javascript: Best Practices" edited by FAG, Milan. In the summer he loves sailing the Sirocco.

Follow Matteo at @matteocollina.

×

Effective Unit Tests for JavaScript Applications

Hazem Saleh

Intermediate

---

stryker

code-coverage

unit-testing

javascript

Day 1, 16 May starts 10:30 (Room 2)

Effective Unit Tests for JavaScript Applications
Hazem Saleh

Unit testing coverage is a great way to show us the amount of tested lines and branches of code, but is this really enough? The answer is "no" since unit testing coverage does not really fully measure the efficiency of the unit tests. This is why there is a need for using techniques that can improve unit tests efficiency. Mutation testing is one of these powerful techniques. The main idea of mutation testing is to automatically insert bugs (mutants) into production code and then run unit tests to check if they are strong enough to fail as a result of these mutations.

This session discusses mutation testing techniques and demonstrates Stryker as a powerful mutation testing tool for JavaScript applications.

stryker code-coverage unit-testing javascript

---

About the speaker...

Hazem Saleh has more than fifteen years of experience in Cloud and Mobile technologies.

During his technical career, Hazem worked in developing numerous mobile app and web products. Hazem is an Open source enthusiast, an Apache PMC (Project Management Committee) member and a person who spent many years of his life writing open source software.

Besides being an author of five technical books about mobile development, web development and software engineering best practices, Hazem is also an author of many technical articles, a developerWorks contributing author and a technical speaker in both local and international conferences such as AnDevCon, ApacheCon North America, Geecon, JavaLand, JSFDays, CON-FESS, Droidcon and JavaOne.

Hazem is an XIBMer, He worked in IBM for ten years. Now, He is working for Viacom New York as a Software Architect.

Follow Hazem on Twitter @hazems and also check out his blog.

×

11:00

Coffee & Tea Break

11:15

Introducing Machine Learning to the JavaScript Toolchain

Minko Gechev

---

guess.js

google-analytics

machine-learning

javascript

Day 1, 16 May starts 11:15 (Room 1)

Introducing Machine Learning to the JavaScript Toolchain
Minko Gechev

Websites are slow! Double-click shows that the average load time on a 3G network is 19 seconds! On top of that, on mobile devices, JavaScript compared to a JPG image with the same size may require x25 more processing time. How do you speed up your apps? Lazy-loading is here to help! By only loading the minimum amount of JavaScript during the initial page load you can improve the UX dramatically. However, this brings another set of questions - how to decide what to load lazily, and how to provide instant page load by mindfully prefetching the bundles, without draining the users' mobile data plan? Machine learning is already playing an essential role in our day-to-day life, and it has the potential to assist in our development process for smaller, smarter, and faster JavaScript applications! In this talk, you'll see how you can create a machine learning model from a Google Analytics report. Later, by empowering static analysis techniques, we'll map this model to the lazy-loaded JavaScript chunks and apply predictive prefetching and data-driven bundling. In the last part of the presentation, you'll discover Guess.js which provides a sample implementation of these ideas.

guess.js google-analytics machine-learning javascript

---

About the speaker...

Minko is an engineer in the Angular team at Google. He loves to experiment with abstract theoretical computer science concepts transform them into robust industrial solutions. Minko is working on compilers, tools for static code analysis, and machine learning. Some of his projects are the book "Switching to Angular", Guess.js, codelyzer, the official Angular style guide, the Go linter revive, and many others.

×

Thought Computing

Alex Castillo

All levels

---

ai

javascript

web

Day 1, 16 May starts 11:15 (Room 2)

Thought Computing
Alex Castillo

What is the next way we interact with technology? The input source is getting closer and closer to the brain. Alex Castillo will share how Neurosity empowers the mind with JavaScript and AI. s.

There is an evolution taking place in how humans interact with their computing devices. In 1985 when Apple introduced the Macintosh, consumers began using a mouse instead of only their keyboards to interact with their personal computers. Today, where would we be without a mouse, trackpad or touchscreen? We are on a path, and at Neurosity, we are working on the next logical step; interacting with our devices through our mind

ai javascript web

---

About the speaker...

Alex Castillo is a Co-founder at Neurosity, a Developer Expert at Google, and formerly, a Software Engineer at Netflix. He is passionate about the human brain, and how we can use it to power next-generation apps. As a Google Developer Expert, Alex has contributed to the open source community with a focus on web technologies and neurotech.

You can find Alex on Twitter at @castillo__io, and his website is http://www.castillo.io.

×

11:45

Coffee & Tea Break

12:00

2

Javascript Behind the Firewall

Roberto C. Marte and Mr Glenn Hinks

Intermediate

---

jest

react

webpack

jenkins

github

npm

enterprise

nodejs

javascript

web

Day 1, 16 May starts 12:00 (Room 1)

Javascript Behind the Firewall
Roberto C. Marte and Mr Glenn Hinks

For several years now there has been a quiet revolution going on behind some of the best known financial company firewalls. You will probably be surprised that these well-known names are even in this space. American Express is more closely aligned with startups than you think. You would recognize all the current technologies that big enterprise uses. All the current full stack technologies node, react, web pack ... are in use at the big enterprise level. Enterprise is quickly moving into the progressive application space. There are many challenges when you have a profitable, mature organization. Roberto will explore the differences between using the current full stack technologies, adopting best practices, using Node.js as your backend, and page performance. Amex is doing its best to turn the way it works around, and give back to the community. This is a very new thing for Amex. Join in this talk to discover more!

jest react webpack jenkins github npm enterprise nodejs javascript web

---

About the speakers...

Roberto Marte is a long time full stack developer that has made worked on many of the current and previous frameworks. Roberto really enjoys his job and has made many open source contributions. Roberto is currently the American Express Card Shop Framework Leader.

Glenn graduated in 1991, no google, no iPhones, no www. Things have gotten much better, he started off writing software for fly by wire aircraft, moved into satellite & communications, worked in investments, tried his very best at startups and is still having a wonderful time. For the last few positions, he has had great team building experiences. There are certainly a great number of great people to hire but you have to work to find them, woe them and mentor them. When Glenn looks back every graduate he has hired has ended up at a great gig at a great company even if they started off small. Currently, Glenn is really interested in the evolution of JavaScript and how all the new features are coming into the language. With Node on the backend and Webpack on the front you can do more with less code. Glenn is somewhat obsessed with Linting and unit testing and he think's Eslint has taught him as much about JavaScript as he has taught himself. Thank you contributors. In the day Glenn wrote in the parent languages of C & C++, these are great for some things. Glenn has gone from functional to class based back to functional and has had a great experience. He has really enjoyed the adoption of JavaScript as a fully fledged language. It is not just Brendon Eich's 5 day meander. It is now fully accepted in the enterprise. Glenn believes that Javascript of all the languages has adopted all the best practices that are only really given a nod and a wink in others.

×

A Better Node.js REPL

Athan Reines

All levels

---

repl

nodejs

web

Day 1, 16 May starts 12:00 (Room 2)

A Better Node.js REPL
Athan Reines

The Node.js read-eval-print-loop (REPL) is one of the most powerful and yet underutilized Node.js features. In Athan's talk, he will dive deep into the Node.js REPL, how it works, and what it can do. He'll discuss how you can customize and extend the REPL environment, giving it advanced capabilities, such as integrated documentation and plotting. To demonstrate its power and versatility, Athan will explore how people are leveraging the REPL in new and creative ways, showcasing how you can use the REPL for data analysis, machine learning, and all-around debugging. Athan will conclude by discussing how you can get started using the Node.js REPL to further supercharge your projects and applications.

repl nodejs web

---

About the speaker...

Athan Reines is a full-stack engineer and data scientist. He has a PhD in Physics, where he used machine learning and time series analytics to probe biological systems at the nanoscale. He currently works full-time on open source projects to facilitate numerical computing in Node.js and JavaScript.

For his latest open source project, see stdlib, a standard library for Node.js and Javascript: https://github.com/stdlib-js/stdlibric computing in Node.js and JavaScript.

×

12:30

Lunch

13:30

Draft Day: Building a Fantasy Sports App with TypeScript

Tirell Mckinnon

---

graphql

typescript

fullstack

web

Day 1, 16 May starts 13:30 (Room 1)

Draft Day: Building a Fantasy Sports App with TypeScript
Tirell Mckinnon

What do you get when you use TypeScript throughout your entire stack? A solution that solves problems and provides a unique developer experience. Building a fantasy sports app is the perfect use case for this type of development workflow. This talk Draft Day describes in detail technical challenges faced when building a real-world application with real-time and connected users. Typescript powers the stack from front to back. You will learn how to manage sessions, query your data via GraphQL, and see the importance of interfaces when it comes to modeling your data. If you are interested in learning more about fullstack development with TypeScript join Tirell for this session!

graphql typescript fullstack web

---

About the speaker...

Tirell Mckinnon is a Front-End Engineer at Bleacher Report, he lives in Charlotte, NC. His background is in computer science, while his primary focus has been front-end development. Tirell strives to deeply understand software, loves solving problems and exploring new technologies. He has various experience working in software industries ranging from fintech, e-commerce, and software consulting; building, delivering products. Tirell is a family man, avid learner, and also enjoys mountain biking whenever he gets the chance.

×

Keeping Subscribers Engaged in Your Design System

Catherine Meade

All levels

---

ux

projectmanagement

design

html

designsystem

css

javascript

Day 1, 16 May starts 13:30 (Room 2)

Keeping Subscribers Engaged in Your Design System
Catherine Meade

There's no denying the valuable powerhouse potential of well thought-out design systems. They can provide live, interactive examples of often used components, assist the rapid build of new pages and applications, and ensure brand consistency by providing stable "trickle-down" CSS changes. A design system (or "style guide" or "pattern library") can change the way a large team builds the web.

But what about the difficulties of a mature design system? Nearly two years and three major versions since beta, the enterprise design system Catherine has spent the past 18 months working on still faces the same question: "How do you encourage people to keep using your design system?"

In this session, Catherine will share some tips and technologies to keep subscribers engaged in your design systems after adoption and as the system grows. She'll discuss:

Identifying pressure points of subscribers and creating solid solves
Finding an avenue for funding your design system team
Building feedback into your process
Treating your design system as a fully functional, marketed product
Iterating to minimise the guesswork and make educated choices
Staying up to date, integrated, and useful to the entire team

This session is for you if…

You are currently part of a design system team,
You are currently part of a team implementing a design system,
You are thinking about becoming either of the above,
You have ever struggled to get buy-in for your ideas, or
You really, really want people to like the thing you built.

ux projectmanagement design html designsystem css javascript

---

About the speaker...

Catherine builds responsive websites up and down the stack with Sparkbox, focusing recently on a single enterprise level design system. Catherine has a strong passion for education and accessibility. Her other hobbies include reading, video and tabletop games, and making cat jokes. Twitter (and all the other things) as @catheraaine

×

14:00

Coffee & Tea Break

14:15

Creating CSS Illustrations

Stephanie Winn

---

js

illustrations

css

javascript

Day 1, 16 May starts 14:15 (Room 1)

Creating CSS Illustrations
Stephanie Winn

During this talk Stephanie is going to use CSS to build an illustration on Codepen. Stephanie will act as your resident Bob Ross and walk you step by step through the process of building a CSS illustration while you learn about positioning, flex and more! Join Stephanie in a safe learning environment where all skill levels are welcome.

×

Build your own WebAssembly Compiler

Colin Eberhardt

Intermediate

---

webassembly

javascript

web

Day 1, 16 May starts 14:15 (Room 2)

Build your own WebAssembly Compiler
Colin Eberhardt

For more than 20 years JavaScript has been the only 'native' language of the web. That's all changed with the release of WebAssembly. In the coming years, you'll see people writing web apps in Rust, C#, C++ and all manner of other languages.

But just what is WebAssembly? And what's all the fuss about?

WebAssembly is a low-level compilation target, which means that it is unlikely you'll use it directly. However, as developers and hackers, we love to know how technology works!

In this talk, Colin will look at some of the internals of WebAssembly, explore how it works 'under the hood', and look at how you can create your own (simple) compiler that targets this runtime.

webassembly javascript web

---

About the speaker...

Colin's business card says 'Technology Director' and he works at a UK-based software consultancy, however, he thinks of himself as a technology enthusiast. Colin has been working in software for many years, and has never stopped exploring, learning and creating. He writes a lot, speak a lot and code a lot. He likes telling stories, he likes his presentations to have a narrative. He likes people to feel educated, but more than anything else, he wants them to just enjoy it and have fun.

Follow Colin on Twitter, check out his blog and find out more about ShinobiControls.

×

14:45

Coffee & Tea Break

15:00

2

Lightning Talk: GraphQL to Apollo or not

Karan Vohra and Mr Glenn Hinks

All levels

---

javscript

enterprise

express

apollo

graphql

nodejs

javascript

web

Day 1, 16 May starts 15:00

Lightning Talk: GraphQL to Apollo or not
Karan Vohra and Mr Glenn Hinks

The basic advantages of using GraphQL are plain to see. But how do you move an existing application across and what decisions are made?

American Express CardShop builds a widely used customer facing website. They have made the decision to migrate to a GraphQL interface. Karan will present a case study of their initial migration, the decisions, the discoveries and arguments for and against GraphQL. When you have an existing revenue generating product you have to justify technology change. He will present their case and describe what technologies they chose and why.

javscript enterprise express apollo graphql nodejs javascript web

---

About the speakers...

Karan is a Fullstack developer at American Express CardShop working with Node, React and GraphQL. He is a recent graduate of Georgia Tech and studying for his Master's Degree.

Glenn graduated in 1991, no google, no iPhones, no www. Things have gotten much better, he started off writing software for fly by wire aircraft, moved into satellite & communications, worked in investments, tried his very best at startups and is still having a wonderful time. For the last few positions, he has had great team building experiences. There are certainly a great number of great people to hire but you have to work to find them, woe them and mentor them. When Glenn looks back every graduate he has hired has ended up at a great gig at a great company even if they started off small. Currently, Glenn is really interested in the evolution of JavaScript and how all the new features are coming into the language. With Node on the backend and Webpack on the front you can do more with less code. Glenn is somewhat obsessed with Linting and unit testing and he think's Eslint has taught him as much about JavaScript as he has taught himself. Thank you contributors. In the day Glenn wrote in the parent languages of C & C++, these are great for some things. Glenn has gone from functional to class based back to functional and has had a great experience. He has really enjoyed the adoption of JavaScript as a fully fledged language. It is not just Brendon Eich's 5 day meander. It is now fully accepted in the enterprise. Glenn believes that Javascript of all the languages has adopted all the best practices that are only really given a nod and a wink in others.

×

15:15

Lightning Talk: How Your Deployment Strategy Influences How People Code

Chris Ng

Beginner

---

javascript

code-quality

deployment

project-management

web

Day 1, 16 May starts 15:15

Lightning Talk: How Your Deployment Strategy Influences How People Code
Chris Ng

Software is built one pull request at a time. Each developer is driven to complete their part of the project by conflicting environmental factors. This talk will focus on how the deployment strategy – or how quickly your code can go from being committed, to being live in production – directly affects how developers write code.

While deployments seemingly look like a trivial final step, how you deploy code has far flung effects on how you write code. Chris will share with you how each deployment strategy affects how developers produce code so that you can make an informed decision on your deployment strategy.

javascript code-quality deployment project-management web

---

About the speaker...

Chris is a Staff Software Engineer at LinkedIn, based in New York City working on native video. He is an editor and contributor for both The Ember Times and the LinkedIn Engineering Blog.

×

15:30

Talk to be Confirmed (15min)

---

fullstack

web

15:45

Talk to be Confirmed (15min)

---

fullstack

web

16:00

Coffee & Tea Break

16:15

Keynote: Franziska Hinkelmann on Speed, Speed, Speed: JavaScript vs C++ vs WebAssembly

Franziska Hinkelmann

All levels

---

keynote

c++

webassembly

nodejs

js

javascript

Day 1, 16 May starts 16:15

Keynote: Franziska Hinkelmann on Speed, Speed, Speed: JavaScript vs C++ vs WebAssembly
Franziska Hinkelmann

In Node.js, you can use WebAssembly modules and native C++ addons. If your app has performance critical parts, should you stay in JavaScript? Or write a native C++ addon? Or use WebAssembly? During this keynote talk, you will discover how these options compare performance wise and which one is best for different workloads. So the next time you need to optimize for speed, you know your options.

keynote c++ webassembly nodejs js javascript

---

About the speaker...

Franziska is a senior engineer at Google working on the Cloud Platform team in New York City. She's a member of the Node.js Technical Steering Committee and an expert on JavaScript performance. When she's not working hard on making Node.js better on the Cloud Platform, she's probably out riding horses.

×

17:00

#FullStackNYC Party with Drinks, Nibbles & Music!

18:30

End of FullStack NYC Day 1 - See you tomorrow!
Day 2: Friday 17th May 2019
Schedule subject to changes - Please bear with us as we move things around!
Track
Room 1
Room 2
08:30

Registration and Breakfast Refreshments

09:00

Welcome to FullStack NYC 2019 Day 2!

09:15

Keynote: Bridging Open Source and Open Standards

Jory Burson

All levels

---

open-source

web

fullstack

Day 2, 17 May starts 09:15

Keynote: Bridging Open Source and Open Standards
Jory Burson

open-source web fullstack

---

About the speaker...

Jory is a consultant and educator working to improve collaboration in open source and open standards communities as a member of several industry boards and standards-setting organizations. She advocates for web developers on Ecma International's Executive Committee, the JS Foundation Technical Architecture Committee, the W3C Advisory Council, the MDN Product Advisory Board, and works on projects with Ecma TC39, Ecma TC53, OASIS Open Projects, and Web Platform Tests.

×

10:00

Coffee & Tea Break

10:15

Ask What AI Can Do For You

Kevin Scott

Intermediate

---

tensorflow.js

machine-learning

deep-learning

web

javascript

Day 2, 17 May starts 10:15 (Room 1)

Ask What AI Can Do For You
Kevin Scott

Kevin will discuss using AI in Javascript. Kevin will motivate Javascript developers to get involved using AI, developing tools and frameworks, and exploring use cases. As hardware continues to improve (Apple improved on the performance of their NPU chip a whopping 70% in one year!) Kevin believes that incorporating AI models on end-user devices will become common in web applications. Privacy, access to real-time sensor data, and a wide installed base of devices are all strong arguments why, and with the recent release of Tensorflow.js, Javascript has a powerful library with which to do machine learning.

tensorflow.js machine-learning deep-learning web javascript

---

About the speaker...

Kevin is on a crusade to convince you to start playing with AI. There's never been an easier time to start hacking than today! Kevin has a background designing and building software for companies like Venmo, GE Healthcare, and ngrok. He founded "AI & Design," a series of talks focusing on the intersection of neural nets and design.

You can catch him writing about AI and Javascript on the internet at https://thekevinscott.com

×

Hybrid Apps from a Ember/Vue/React PWA

Alex Blom

---

react

vue

ember

hybrid

mobile

javascript

Day 2, 17 May starts 10:15 (Room 2)

Hybrid Apps from a Ember/Vue/React PWA
Alex Blom

This talk will cover taking an existing PWA and wrapping it as a native app - while adding custom mobile-only features (e.g. push). Alex will also touch on PWA performance, and what changes in a hybrid context. For many the hybrid build process is complicated and frustrating - getting a successful build requires dependencies and configs that are not well documented, and never mind cloning to a new machine. In this talk, you'll learn how to use the corber CLI, which integrates with your existing Ember/Vue/React PWA, adding a unified build pipeline for hybrid, on-device live reload, error checking, improved clone/plugins support and splash/icons. Most importantly, the CLI will not change your existing web only environment.

×

10:45

Coffee & Tea Break

11:00

Drawing Git Graphs in the Browser

Nicolas Carlo

All levels

---

oss

gitflow

graphs

git

javascript

Day 2, 17 May starts 11:00 (Room 1)

Drawing Git Graphs in the Browser
Nicolas Carlo

Gitgraph.js is an open-source library that allows you to draw git graphs using a JavaScript API. This session will explore the inner details of building such a project. Nicolas will talk about: open-source, monorepos, SVG rendering, React/Angular adapters and git tricks.

oss gitflow graphs git javascript

---

About the speaker...

Nicolas Carlo is a web developer at Busbud. Born in France, he moved to Montréal, Canada in 2018. He embraces Software Craftsmanship and loves to share his passion with people; either teaching, speaking or organizing local meetups and conferences.

×

Compu-mathe-sci-tics

Jennifer Wong

Beginner

---

computer-science

math

web

javascript

Day 2, 17 May starts 11:00 (Room 2)

Compu-mathe-sci-tics
Jennifer Wong

Math. Computer science. Computers were invented to do complicated mathematics. But JavaScript wasn't. It was created to assemble components and be written directly in web page markup. So how does Math fit into all of this? Well, JavaScript has had a Math object since its inception in 1997.

Sooo, in this talk you will discover exactly how much math can we do with JavaScript! From sine to log to hypotenuse, you will wind your way through the Math object in JavaScript and see just how closely you can mimic a graphing calculator. Join Jennifer and travel back in time, using computer science to do math again!

Jennifer will discuss the history of math, computer science, and JavaScript. Then you'll hop forward in time with her and do tons of wacky mathematics using JavaScript's impressively extensive Math object. Join Jennifer, and you'll see, a world of pure mathemagination… in JavaScript.

computer-science math web javascript

---

About the speaker...

Jennifer Wong is a self-taught software engineer. She spends her days making the web a prettier and more user-friendly place. She has written for Net Magazine and had projects covered by Mashable, Engadget, Gizmodo, and more. Jenn is an avid conference speaker and loves eating, coding, and sleeping.

×

11:30

Coffee & Tea Break

11:45

UX for the Fullstack Developer

Heather Shockney

All levels

---

user-experience

web

fullstack

Day 2, 17 May starts 11:45 (Room 1)

UX for the Fullstack Developer
Heather Shockney

To consider yourself a "Fullstack Developer" you must have a basic understanding of UX. User experience and design are often hard problems for developers. You focus on code and hopefully, someone else will make sure it looks good and users enjoy using it. That's because user experience requires a different set of tools and thought processes. Sometimes, however, you do not have the luxury of a design team on every project. Add some of these tools to your toolbox so that every product you work on from this point forward has the extra edge. Regardless of if you are building an AR/VR, ML, or Mobile/Web app, this talk will help you to:

Perform User Research

Use sketching sessions

Affinity diagramming

Design Information Architecture

Create Valuable Personas

Create User Journeys and Story Mapping

Usability Testing

Define Minimum Marketable Product

user-experience web fullstack

---

About the speaker...

Fullstack developer at Major League Systems with a passion for design and user experience.

×

From Long-Wall Coal Mining to Serverless Coding

Marvin Laucher

Beginner

---

coal-mining-technologies

lamdas

serverless-architecture

web

Day 2, 17 May starts 11:45 (Room 2)

From Long-Wall Coal Mining to Serverless Coding
Marvin Laucher

Serverless architecture is a way to build and run applications and services without having to manage infrastructure. With all the server management handled by a cloud service provider, your developers can focus on their core product instead of worry about managing server, operating systems and runtimes.

It's often hard to anticipate the impact of revolutionary new technologies like serverless architecture - but maybe we can learn a few things from looking at how technology has revolutionised a completely different industry. Marvin Laucher is a former coal miner turned software developer. In this session, he'll talk about how a technique called long-wall mining revolutionised underground coal mining, delivering massive improvements in productivity and safety. With serverless promising similar improvements for our software applications, what can we learn about working with game-changing technology by examining the impact that long-wall mining had in the coal industry?

coal-mining-technologies lamdas serverless-architecture web

---

About the speaker...

Marvin Laucher is a former Coal Miner turned Software Developer and the inspiration for the development of Mined Minds. After many years operating machines underground, he now enjoys writing code for clients wanting to add cutting-edge technologies to their portfolio. While he enjoyed working with the underground team, Marvin's favourite part of his new career is breaking down complex business problems and solving them with elegant coding solutions. He works mostly with nodeJs, Javascript, Sql, Server-less, Ruby and very much enjoys mentoring others through their career transitions.

×

12:15

Lunch

13:30

Keynote: Inclusive Architecture - Designing Your Applications and Team for the Future

Tracy Lee

All levels

---

frameworks

diversity

javascript

fullstack

Day 2, 17 May starts 13:30

Keynote: Inclusive Architecture - Designing Your Applications and Team for the Future
Tracy Lee

You are all too familiar with projects and companies that only seem to be able to support senior developers, but this can get expensive, unsustainable, and your team can begin to look very myopic. Teams begin groupthink, ideas become stale, and it can be difficult to reinvigorate the growing sense of mundane development. It doesn't have to be this way. In fact, creating an inclusive architecture can help development go faster and become more cost effective.

It's not difficult to begin adjusting your sails and beginning to create an architecture that is inclusive in nature to support junior developers, project managers, and designers. No application is too critical, complicated, or obscure to be able to achieve this. Tracy will share with you frameworks, tools, abstractions, and simple steps that can help you start building inclusively.

You will also learn how you can build a corresponding culture that allows inclusivity on your team, and why this is so critical to your business. Tracy will explore processes you can incorporate, team roles, and how you can build a better template for the future of your business.

frameworks diversity javascript fullstack

---

About the speaker...

Tracy finds her passion in discovering the latest trends in JavaScript and implementing them in her Ember and Angular 2 apps. She runs the Modern Web podcast, loves open source, building community, and most of all cli tools. Tracy organizes various JavaScript and startup related events around the world such as Modern Web, Global Ember Meetup, GEMconf, and Venture Hacked.

You can find more at http://modern-web.org or find her on Twitter @ladyleet.

×

14:15

Coffee & Tea Break

14:30

Git Hook[ed]" on Images & Up Your Documentation Game

Veronica Hanus

Intermediate

---

source-control

tooling

python

front-end

web

javascript

Day 2, 17 May starts 14:30 (Room 1)

Git Hook[ed]" on Images & Up Your Documentation Game
Veronica Hanus

Can you remember the difference between two hex color values? Veronica can't either! Entering visual representations of recently-changed elements into version control makes review of past changes easier & speeds acclimation to a new web project, especially for visual learners. Surprisingly, methods for including images in your version control aren't standardized and are rarely used outside of large companies, and the rest of us are left checking out every major commit and viewing changes locally! Join Veronica for a review of methods currently in use and discuss the benefits and drawbacks of each. You will learn from a survey of tools used by both designers and web developers, what methods are most appropriate for individual projects, & how these methods differ from those used at some of the largest companies (Google, eBay, etc.). Finding a method to track changes in your visual elements will save your future contributors (and future self!) the pain of having to distinguish #2dc651 (lime green) from #34a34e (darker(!) lime green) and ultimately make your commit histories cleaner and your repos easier to navigate in ways you have never imagined!

source-control tooling python front-end web javascript

---

About the speaker...

Before Veronica was a programmer, she was a researcher (she helped pick the Mars Curiosity Rover's landing site!) with an eye for process improvement. As she's taught herself web development, she's brought her research approach from her time at NASA-JPL & MIT into whatever she was learning. She loves exploring the web and teaching, and recently co-taught a PyCon tutorial on using web-scraping and machine learning to predict Oscar winners. When she isn't learning how the web can be better for developers, she enjoys blogging, nerding out about documentation, and snuggling as many cats as possible.

×

An Introduction to Static Web Apps with JAMStack

Christina Yu

Beginner

---

gatsbyjs

jamstack

api

graphql

web

javascript

Day 2, 17 May starts 14:30 (Room 2)

An Introduction to Static Web Apps with JAMStack
Christina Yu

This past year my team at PayPal began looking at how we could radically improve our developer experience and deliver high-quality applications faster. We landed on an approach we call "static apps" that removes our heavy node layer and replaces it with static markup and JS on a CDN. All of the dynamic content is served over GraphQL APIs. This approach to using JavaScript, APIs and Markup is sometimes referred to as the JAMStack. This talk will walk through some of the challenges we faced with our node.js application servers and how we are trying to solve them by moving to this new model. Performance, stability, security and developer experience concerns will all be highlighted. This talk is for people curious about graphql, gatsbyJS and JAMStack generally as well as those people interested in speeding up the development and deploy process for their teams.

gatsbyjs jamstack api graphql web javascript

---

About the speaker...

Christina is an engineer on the web platform team at PayPal. She mostly works with nodejs, and making developer experience more awesome. Previously she co-founded the startup Shippa, a global logistics platform powered by travelers.

×

15:00

Coffee & Tea Break

15:15

TypeScript 2019

Dylan Schiemann

---

typescript

fullstacknyc

web

javascript

fullstack

Day 2, 17 May starts 15:15 (Room 1)

TypeScript 2019
Dylan Schiemann

While ECMAScript releases every year, TypeScript releases every other month. So while there is no TypeScript 2019 release, there are many improvements that have landed over the past year. Dylan will share with you what's been added recently to TypeScript and how these additions improve application accuracy and developer ergonomics. You will also explore the TypeScript roadmap to see what benefits are arriving next.

typescript fullstacknyc web javascript fullstack

---

About the speaker...

As CEO of SitePen and co-founder of Dojo, Dylan Schiemann is an established presence in the JavaScript and open source communities. Under his direction, SitePen has become the definitive source for enterprise organizations that are focused on creating well-tested, highly performant and sustainable web applications. Dylan's current initiatives include guiding development on Intern, TypeScript and Dojo 2. Dylan was the co-founder of the Dojo Foundation prior to its merger with the jQuery Foundation to form the JS Foundation. Dylan also helps organise the HalfStack meetup and conference. When not actively engaged in bettering SitePen and demanding better developer tools, Dylan enjoys traveling and sharing his experience at conferences around the world.

×

Indie games in JS with Phaser

Guy Nesher

---

game-development

phaser

web

javascript

Day 2, 17 May starts 15:15 (Room 2)

Indie games in JS with Phaser
Guy Nesher

Javascript is probably not the first language that pops in mind when thinking about Game development. It's not particularly fast, OOP support is a little special and most games don't really target the browser. But if you paraphrase from Photography - the best programming language is the one you know - and it's easier than ever to make full-blown Mobile / Desktop games using JavaScript. In this talk, Guy will share the basics of creating a desktop game using Phaser.

game-development phaser web javascript

---

About the speaker...

Guy Nesher is a consultant at Codevalue specializing in JavaScript and related web technologies. He divides his time between helping customers adopting best practices to modern web design and mentoring / teaching.

×

15:45

Coffee & Tea Break

16:00

Bringing Back Dial-up: The Internet Over SMS

Alexandra Sunderland

---

fun

web

mobile

javascript

iot

fullstack

Day 2, 17 May starts 16:00 (Room 1)

Bringing Back Dial-up: The Internet Over SMS
Alexandra Sunderland

Travelling to FullStack in NYC from another country? You probably had to pay an arm and a leg for a data roaming package on your phone. But there's a better way! What if Alexandra told you that you could stay connected to the internet with a phone that can only send and receive text messages? In this talk, Alexandra will show you how to build your own browser that makes all requests over SMS, so that next time you can forget about that fancy data package.

Alexandra has been working on this project for a while now and finds it really fascinating -- it's fun and quirky, and also lets her touch on some topics like why designing websites in a certain way is better for people with poor Internet connectivity, the politics of why cellphone data costs so much, how browsers work behind the scenes... There's something for everyone!

fun web mobile javascript iot fullstack

---

About the speaker...

Alexandra is a software engineer building the future of management at Fellow in Ottawa. In her spare time, Alexandra sews her own clothes and incorporates tech by 3D printing materials and programming her sewing machine.

×

Making Furniture With JavaScript

Amit Nambiar

Intermediate

---

threejs

parametric-design

javascript

3d

iot

fullstack

Day 2, 17 May starts 16:00 (Room 2)

Making Furniture With JavaScript
Amit Nambiar

During this talk you will learn about a new way of thinking about furniture designs where you use Javascript to design furniture. Parametric furniture designs are procedurally generated geometry which can be used to make real furniture. Project O-LAP explores a wiki-like framework for collaboration as it tries to connect makers, designers and users. Learn about using version control system to document and exhibit shared designs.

threejs parametric-design javascript 3d iot fullstack

---

About the speaker...

Amit is an architect turned computational designer who loves using programming to help architects and engineers do their thing faster and better. He loves all things 3D.

×

16:30

Coffee & Tea Break

16:45

Keynote: Sean Larkin

Sean Larkin

All levels

---

webpack

javascript

Day 2, 17 May starts 16:45

Keynote: Sean Larkin
Sean Larkin

webpack javascript

---

About the speaker...

Sean Larkin is a Technical Program Manager for Microsoft's Web Platform Team, and author of webpack Academy. When he's not obsessing about building better Dev Tools for Microsoft Edge, he's maintaining webpack, and helping teach open-source organizations how to become more sustainable and grow their communities.

Sean helped land the new webpack documentation, and author Contributor guides on the webpack medium publication. He's a family man, orchid lover, woodworker, [former] urban chicken farmer, JavaScript lover, and Web Performance expert.

×

17:30

FullStack NYC 2019 Wrap Up - See you in 2020!
Convene - 237 Park Avenue
Convene at 237 Park Avenue is a signature meetings and events 'venue of the future', featuring a built-in fireplace, curated art, bronze bar taps, video walls, and plush lounge seating.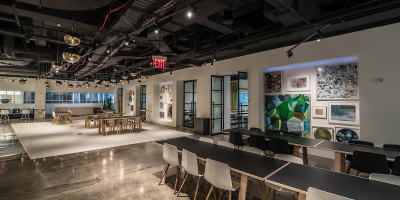 Convene - 237 Park Avenue
237 Park Avenue, Midtown, Lobby Level, Entrance on - Lexington Avenue between 45th & 46th Streets 888.730.7307, New York, 10017, US
---
View details, travel and nearby hotels
Call For Papers is now CLOSED
The Call for Papers is now CLOSED! Thanks for submitting a proposal, the response's been overwhelming and we are currently working on selecting talks. Click here to stay up to date and find out more on speakers as we'll start publishing the line-up very soon!
Diversity Scholarship Plan
The FullStack NYC Diversity Scholarship Plan 2019 is now closed.
Joining us for FullStack NYC 2019 and want more? Make it a whole week of Cloud learning with these fringe courses...
Call or email our team about the FullStack NYC Fringe Package for a special discount on bundle tickets!
Webpack Academy: From Beginner to Master with Sean Larkin
15th - 16th July 2019
Over this two-day webpack course you will learn how powerful webpack is, why you should use it to build your web applications, and how to leverage it as a key piece of your front-end or Node.js build architecture.
Find out more and book your ticket here!
Available Packages
To discuss sponsorship opportunities please contact the team:
Hold tight, skillscasts coming soon!