1 DAY CONFERENCE
Infiniteconf 2019 - A one-day community celebration of Big Data, Machine Learning and AI
Topics covered at

#infiniteconf
Overview
There is a symbiotic relationship between Big Data, Machine Learning and AI, and Infiniteconf is the go to event to explore this connection alongside the communities pushing these topics forward.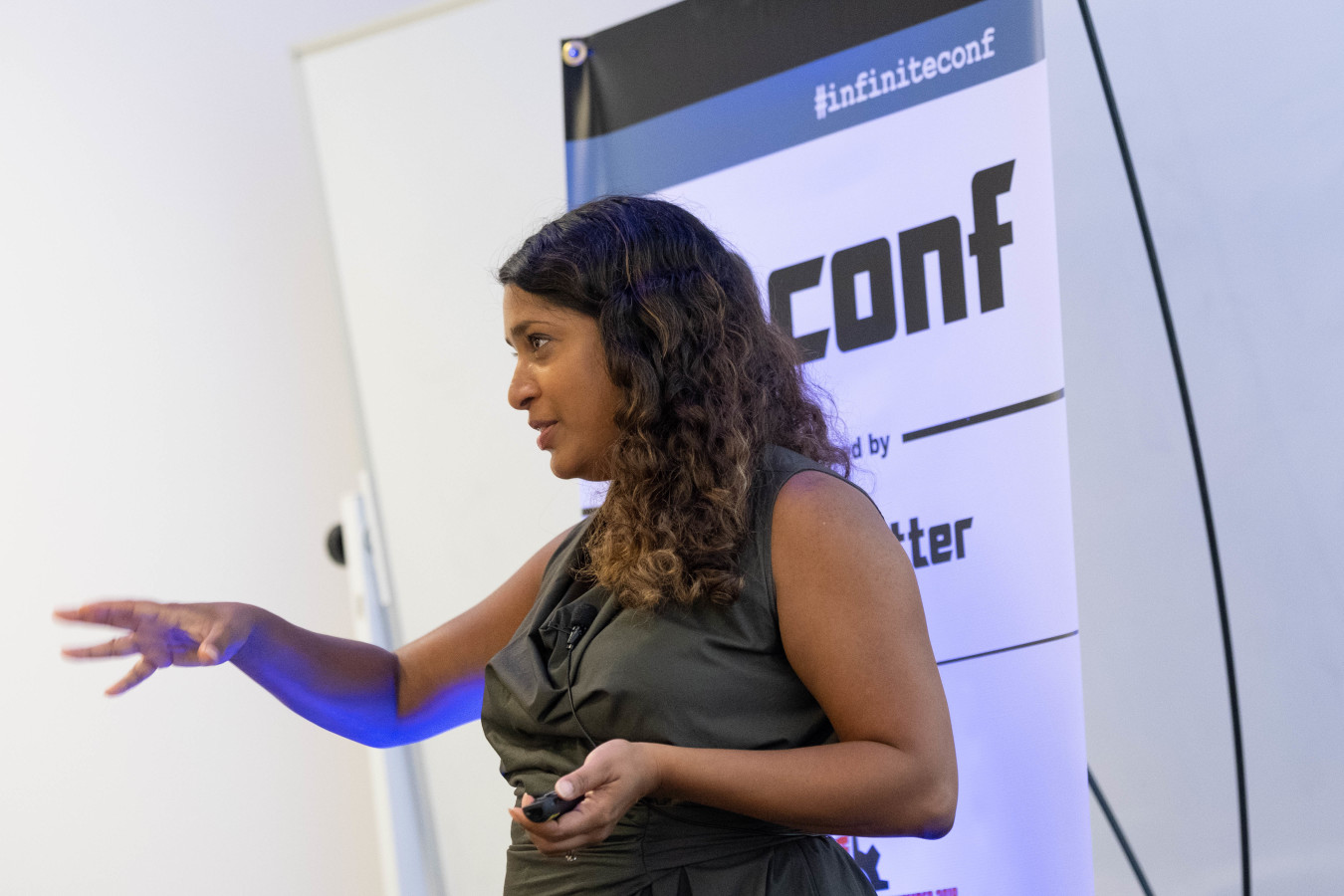 A one-day community celebration of Big Data, Machine Learning and AI
Community is at the heart of all that we do here at Skills Matter. With this in mind, we have evolved Infiniteconf to embrace the feedback we've received from all of you.
Infiniteconf 2019 is a celebration of our communities that champion Big Data, Machine Learning and AI. And as a way of giving back, it will be free-to-attend for everyone.
We are very proud to announce that Brian Sletten and Tim Berglund will be joining us and giving Keynote talks on the day!
Infiniteconf 2019 will also include a special session dedicated to all our Data Science, Machine Learning, Reinforcement Learning and AI user groups to come together as a community and share the amazing and inspiring work that they are doing within this space.
View Full Programme →
What you will get from the conference:
Essential tools and practices that developers need to harness the power of AI and ML
You will hear about the current industry trends in the Big Data and AI space. You'll discover interesting applications of tools powered by ML, look at how these topics are evolving, and what the future holds
You will explore the ethical implications of Big Data and AI within the context of the development teams, business and the topics as a whole
Real-world case studies: success stories and lessons learnt
What is the software roadmap and is your company and development team on the right track?
You will be a part of the Big Data, Machine Learning and AI communities and have the chance to connect with, share experiences and learn from leading groups within these fields.
Who should attend?
Infiniteconf 2019 is open to any one interested in Big Data, Machine Learning and AI, and is free to all.
Past attendees include: Software Engineers and Architects, Data Engineers, Machine Learning Engineers, Product Managers, and Team Leads.
Explore the programme to find your ideal talks.
Volunteer at Infiniteconf
Interested in Big Data, AI and Data Science, and eager to learn the latest news? Want to help make the community day celebration special for all who attend? Come and volunteer with us at Infiniteconf London 2019! All we need from you is some help in setting up the event, and some hours of your time on the day! You will then be free to attend for the remainder of the time.
Are you ready then? Email us at conferences@skillsmatter.com and we will put your name down as a volunteer for Infiniteconf London 2019! Shifts and detailed info will be confirmed closer to the conference.
Call For Papers is now CLOSED
Thanks for submitting a proposal, the response's been overwhelming and we are currently working on selecting talks. Click here to stay up to date and find out more on speakers as we'll start publishing the line-up very soon!
Code of Conduct
We are committed to providing a friendly, safe and welcoming environment for all. Learn more in our Code of Conduct.
Watch Last Year's Talks
View free SkillsCast recordings of last year's talks.
View SkillsCasts →
Programme
Day 1: Thursday 4th July
Don't miss these amazing talks! Please note that this schedule is still subject to changes - watch this space :)
Track
TAB
ALT
08:30

Registration & Breakfast

09:00

Welcome to #Infiniteconf 2019

09:15

Keynote: AI, Natural Stupidity and Swimming Submarines

Brian Sletten

---

ai

data

ml

keynote

There are two sides to the Artificial Intelligence of our imaginations. While we dream of the ways AI will free and enrich us, from a different perspective we see Damocles' sword hanging tenuously over us. The excitement of the Possibility is counterbalanced by the existential Dread of Humanity's Inevitable Irrelevance.

Technology hype cycles are part of the Game, but this feels different. The frenetic pace of technological change and the subsequent anxiety we feel is showing up more frequently in the stories we tell ourselves.

In the interim, you sense a Gold Rush in the making and everyone wants a cut.

These are strange reactions to a technology whose definition evades concretization.

What is it about Artificial Intelligence that inspires and terrifies us in equal parts? The 21st Century will be defined by a handful of technologies and this is one of them. So, what is it? How does it work? What is real and what is nonsense? How do we maximize the potential benefits? Can we avoid the dehumanizing aspects? Or is the whole thing just smoke and mirrors?

Brian will explore AI's past, discuss its present and contemplate its future.

ai data ml keynote

---

About the speaker...

Brian Sletten is a renowned consultant, speaker and software engineer with a focus on forward-leaning technologies. He provides advice and practical solutions for organizations interested in adopting disruptive technologies and concepts to their development and management.

Brian has recently been at Devoxx, ÜberConf and NFJS, speaking about an exciting new binary format for fast cross-platform implementation, called WebAssembly.

He focuses on web architecture, resource-oriented computing, social networking, the Semantic Web, data science, 3D graphics, visualization, scalable systems, security consulting, and more, and has trained close to 3000 people on machine learning Worldwide. He is also a rabid reader, devoted foodie and has excellent taste in music. If pressed, he might tell you about his International Pop Recording Career.

Brian is a liberal arts-educated software engineer with a focus on forward-leaning technologies. He is the President of Bosatsu Consulting, Inc., a professional services company focused on web architecture, resource-oriented computing, the Semantic Web, scalable systems, security consulting and other technologies of the late 20th and early 21st Centuries.

He has a background as a system architect, a developer, a mentor and a trainer. His experience has spanned defense, finance and commercial domains with security consulting, network matrix switch controls, 3D simulation/visualization, Grid Computing, P2P and Semantic Web-based systems. He has a B.S. in Computer Science from the College of William and Mary and currently lives in Fairfax, VA.

Brian tweets regularly from @bsletten

×

10:15

Tea & Coffee Break

10:30

The Subtle Art of Recommendation (Algorithms)

Simon Belak

---

data

ranking

ux

algorithms

recommendation

Recommendation algorithms and their variations such as ranking are the most common way for machine learning to find its way into a product where it is not the main focus.

In this talk Simon will dig into the subtleties of making recommendation algorithms a seamless and integral part of your UX (goal: it should completely fade into the background. The user should not be aware they are interacting with any kind of machine learning, it should just feel right, perhaps smart or even a tad like cheating); how to solve the cold start problem (and having little training data in general); and how to effectively collect feedback data.

He'll be drawing from his experiences of building Metabase, an open source analytics/BI tool, where they extensively use recommendations and ranking to keep users in a state of flow when exploring data; to help with discoverability; and as a way to gently teach analysis and visualization best practices; all on the way towards building an AI data scientist.

data ranking ux algorithms recommendation

---

About the speaker...

Simon built his first computer out of Lego bricks and learned to program soon after. Emergence, networks, modes of thought, limits of language and expression are what makes him smile (and stay up at night). The combination of lisp and machine learning put him on the path of always striving to make himself redundant if not outright obsolete.

Currently, Simon is working hard to become obsolete at Metabase where he is trying to build an artificial data scientist and imbue visualisations with understanding and context.

Simon tweets at @sbelak.

×

2

Data Empathy; How Empathy Makes You a More Successful Technologist

Phil Harvey and Noelia Jiménez Martínez

---

success

data-empathy

data

data-science

big-data

infiniteconf

Have you, or someone in your team, ever say "Soft skills don't matter to me, I am technical!"? Have you been frustrated by 'the sales people' or 'the IT department'? No matter how good your technical skills are, you always seem to be at odds with the world? Your human skills will be the problem. Empathy is a core learnable skill for modern technologists who want to be truly effective.

In "Data: A Guide To Humans," Phil and Noelia explore the important human skill of empathy and unpack how this skill directly affects your technical work.

In this talk they will walk you through the core topics: * Real world examples of human failures in empathy – from technology and Artificial Intelligence – to our impact on the planet, other forms of life and climate change * How empathy forms the basis of solutions – a clear, learnable model of empathy you can use and apply now.

success data-empathy data data-science big-data infiniteconf

---

About the speakers...

Phil is a big beardy data geek who loves working with data and solving interesting data problems. He is especially interested soft skills for technical people in data, empathy, ethics and in the impact of data on what people know and how they know it. Starting his career with a BA in AI, he has worked in a wide range of industries from surveying, to architecture, to advertising, to being the CTO and technical founder of a data start-up. Phil now works at Microsoft as a Cloud Solution Architect for Data & AI in One Commercial Partner.

Noelia Jiménez Martínez is Head of Data Science and Astrophysics at Unbound. She holds a PhD in Numerical Astrophysics from the UNLP (La Plata, Argentina) applied to Galaxy Formation and Chemical Evolution.

Before transitioning from Academia, she was an Astrophysics Researcher at the University of St Andrews (Scotland), and previously had several postdocs positions in different universities across Europe that gave her the chance to collaborate with a huge diversity of people from several fields and backgrounds.

Prior to joining Unbound she worked as a Data Science Consultant (Pivigo) in London, where she managed several data science teams working with big-to-small companies (Barclays, Criteo, Royal Mail, startups, etc) and lectured academics transitioning to Industry in the S2DS (science to data science school) in fields as Machine Learning, Statistics and Deep Learning.

She is also the author of a book exploring/building empathy and social skills among academics from 'hard' sciences: 'Data: A Guide to Humans'.

×

11:15

Tea & Coffee Break

11:30

2

Processing TeraBytes of Data Every Day and Sleeping at Night

Domagoj Katavic and Luciano Mammino

---

data

alerting

monitoring

elastic-search

lambda

aws

data-pipeline

This is the story of how we built a highly available data pipeline that processes terabytes of network data every day, making it available to security researchers for security assessment and threat hunting.

Building this kind of stuff in the cloud is not that complicated, but if you have to make it near real-time, fault tolerant and 24/7 available, well... that's another story. In this talk, Luciano and Domagoj will tell you how they achieved this ambitious goal and how they missed a few good nights of sleep while trying to do that!

Spoiler alert: contains AWS, lambda, elastic search, monitoring, alerting & more!

data alerting monitoring elastic-search lambda aws data-pipeline

---

About the speakers...

Domagoj Katavic (Principal Software engineer at Vectra) is a technology enthusiast coming from Split, Croatia. From his early days, Dom has enjoyed playing with technology, starting with programming robots in PBASIC, to gesture recognition and tinkering with FPGA. Dom has always liked programming so his first job was building a cloud editor Codeanywhere and teaching programming at a local university. Now he is a Software Engineer at Vectra AI where he is making the hunt for cyber attacks as easy and automated as possible.

Luciano is a software engineer born in 1987, the same year that "Super Mario Bros" was released in Europe, which, by chance is his favourite game! Luciano started coding early at the age of 12, hacking away with his father's old i386 armed only with MS-DOS and the QBasic interpreter and he has been professionally a software developer for more than 10 years. Luciano is currently a Solution Architect at Vectra AI in Dublin where he's working on automating the hunt for cyberattackers and speeding-up incident response.

Luciano loves the fullstack web, Node.js and Serveless so he co-authored the book "Node.js design patterns", launched fstack.link (a semi automated newsletter for Fullstack developers) and Serverlesslab.com (in-house serverless training).

×

IoT + AI = Love, But How Do You Say That in C#?

Daniel Costea

---

data

raspberrypi

dotnetcore

tensorflow

deeplearning

machinelearning

One of the concerns about the Internet of Things is the large amount of data which has to be sent over the network. In the same time, we need to get some meaning from the sent raw data.

Machine Learning and Deep Learning are greatly completing this picture, in a cross-platform environment, using .NET Core, Raspberry Pi 3, ML.NET, and Tensorflow. Let's deep dive into some real-world code samples, and demonstrate that C# programmers are ready for AI.

data raspberrypi dotnetcore tensorflow deeplearning machinelearning

---

About the speaker...

In his professional life, Daniel is a trainer, speaker and developer and organizes coding workshops and bootcamps.

On March 2, 2019, he is organizing ApexVox Cluj-Napoca, a .NET conference for developers in Romania.

×

12:15

Tea & Coffee Break

12:30

The Data Janitor Returns

Dániel Molnár

---

data

benchmarks

data-engineering

data-science

business-intelligence

This talk is for the underdog. If you're trying to solve data related problems with no or limited resources, be them time, money or skills don't go no further. This talk is opinionated and deals with GDPR, deep learning and all the hype.

How data infiltrates the organization? Which roles come first, what problems they solve and what problems do they introduce? A down-to-earth approach in this hype driven environment to make decisions impactful and practical based on real world experience, not product brochures and GitHub repository stars.

data benchmarks data-engineering data-science business-intelligence

---

About the speaker...

The Data Janitor - data nerd and startup specialist. 19 years XP in startups, 9 in data.

Daniel Molnar is an Experienced co-founder, he built and hired teams up to 30 persons. He has proven build-to-market capabilities. He has been utilizing data for successful products - CS + data + product background under one hat.

Keynotes and conference talks delivered at generic IT and data conferences in London, Dublin, Berlin, Warsaw, Vilnius and Budapest.

×

Leading with AI and Emotional Intelligence for Growth

Maggie Sarfo

---

b2b

ei

emotionalintelligence

transformation

businessgrowth

leadership

bigdata

data

ai

Technology is evolving faster than ever before. AI is here to stay. It's not the problem. It's an opportunity for us to develop our skills and abilities even further or at a faster rate – our Emotional or Human Intelligence.

Emotional Intelligence must complement AI for exponential growth in order to realise the true business value of analytics and machine learning.

This talk takes you on a business value perspective journey. What are the implications for technology leaders and their teams? What is the role of big data and how can we explore this?

b2b ei emotionalintelligence transformation businessgrowth leadership bigdata data ai

---

About the speaker...

Maggie Sarfo is an author, speaker and advisor and brings over 18 years' experience in leadership, business growth, technology and transformation to her global audiences.

With a special interest in technology, B2B sales growth and the quantum field, she provides thought provoking quality ideas that shape our business world.

Her work with world class advisory and research firms like Gartner and WPP led to partner with and over-deliver numerous growth transformation programmes. Portfolio has included Dell EMC, Avanade, Infosys, HCL, Sitecore, Temenos and Green Mountain Data Centre.

In addition to a couple of Non-Executive Director roles, Maggie is CEO of Meres Consult Ltd and leads The Athena Network - City of London. She is the creator of Human-Centered Selling© and author of Evolution of the Buyer. She blogs at maggiesarfo.com and tweets @MeetMaggieSarfo

Nominee - Entrepreneur of the Year 2018 (Venus Awards).

She enjoys a good game of tennis, yoga and family beach holidays.

×

13:15

Lunch Break

14:15

Community Session: Women Leading in AI - Explaining the Automated Decisions is a Black Art

Dr Samara Banno

---

data

community

ai

The users of most of automated decision systems lack the trust with decisions produced by such (AI) systems.

This is due to many factors and in essence the way that the decision is being explained to the user. One potential purpose of explanations is to build the trust between the user and the AI application.

This can be achieved by providing the user with understanding of the scope of automated decision-making, and the reasons that led to a particular decision. Since, the GDPR does not appear to require accessing the "black box" to explain the internal logic of the decision-making system to data subjects. Therefore, with this in mind, this talk will try to answer the question "How can we build a trusted worthy automated decisions?"

By using the "black art power" of explanation techniques, the automated decisions can be fairer, more transparent and much understandable by the user. Further, during this talk, a framework will be presented to suggest two recommended approaches for developing the explain-ability with highlighting some of the possible challenges.

data community ai

---

About the speaker...

Dr Samara Banno holds a PhD in statistical machine learning and AI from UK, her speciality in automated decision making systems.

She has developed various intelligent system projects in education and health. Currently she is a research fellow working with Daphne Jackson Trust organisation to develop an intelligent diagnosis model aims to detect the early stages of peoples' memory deterioration (Dementia and Alzheimer).

Further, she is a member of the steering group of Women Leading in AI (WLiAI) organisation working as Researcher in data ethics focusing on the legal and ethical aspects of AI and automated decision system. Recently she has joined the IEEE P7003 standard group where the algorithmic bias identification and mitigation processes described in this standard are constructed to be consistent with the IEEE P70xx series of standards developed as part of the IEEE Global Initiative on Ethics of Autonomous and Intelligent Systems.

×

14:20

Tea & Coffee Break

14:35

Deep Learning Applied to Failure Management in Apache Spark

Guglielmo Iozzia

---

data

aiops

deeplearning4j

apachespark

deeplearning

In this talk, Guglielmo will walk through a real-world example of AIOps: automated root cause analysis of Apache Spark cluster failures on Kubernetes environments doing Deep Learning with DL4J and... Apache Spark itself.

data aiops deeplearning4j apachespark deeplearning

---

About the speaker...

Guglielmo is currently an Associate Director at MSD and based in the new MSD Biotech facility in Dublin, Ireland.

Previously he was a Big Data Delivery Lead at Optum (UnitedHealth Group), where he and his teams used to deal with projects in the PI (fraud, waste and abuse, claims processing) and the healthcare space. While working at IBM Ireland, he switched his career path from Test Automation to Analytics and Machine Learning.

He is passionate about coding, Big Data, AI/ML/DL, test automation, Open Source, DevOps and cooking (home made pizza is my speciality). He shares his tech thoughts via his blog and DZone where he is Golden Member.

During 2018 he gave talks to several international conferences such as DataWorks Summit Berlin, Google I/O Extended, Predictive Analytics World for Industry 4.0 and many others and he is a confirmed speaker at several others across 2019. His first book Hands-on Deep Learning with Apache Spark was released in January 2019.

×

Natural Language Processing with Tensorflow

Barbara Fusinska

---

deep-learning

nlp

neural-networks

tensorflow

data

ml

ai

Natural Language Processing offers a variety of techniques to get insight from and generate text data. Going beyond simple representations and taking advantage of Deep Learning and RNNs, the models can use document context to perform more accurately. With the help of libraries like TensorFlow, building neural networks and applying NLP is now available to the wider audience.

In this talk, Barbara will make the introduction to NLP concepts and deep learning architectures. The audience will be walked through two labs: sentiment analysis and text generation.

After this session, the audience will have a good understanding of the deep learning concepts when it comes to NLP. The attendees will create a classifying model that takes advantage of the document context using TensorFlow library and scale their solutions using Google Cloud.

deep-learning nlp neural-networks tensorflow data ml ai

---

About the speaker...

Barbara is a Machine Learning Engineer with strong software development background. While working with a variety of different companies, she gained experience in building diverse software systems. This experience brought her focus to the Data Science and Big Data field. She believes in the importance of the data and metrics when growing a successful business. Alongside collaborating around data architectures, Barbara still enjoys programming activities. Currently speaking at conferences in-between working in London.

She tweets at @BasiaFusinska and you can follow her blog.

×

15:20

Tea & Coffee Break

15:35

Machine Learning and Link Prediction

Mark Needham

---

data

link-prediction

machine-learning

graph-algorithms

Machine learning uses algorithms to train software through specific examples and progressive improvements based on expected outcome. However, traditional data structures can fail to detect behavior without the contextual information because they lack the strongest predictors of behavior - relationships.

Just as humans require contextual information to make better decisions, so do machine-learning algorithms. Combining ML processing with a graph data structure can help fill in the missing contextual information and improve our predictions.

In this session, Mark will show what graph has to offer and show an example applying link prediction analysis to estimate how likely academic authors are to collaborate with new co-authors in the future. You will see how to fine-tune the elements you measure and understand the results for decisions or further adjustments. Learn how to exploit the power of connected data to improve prediction analysis!

data link-prediction machine-learning graph-algorithms

---

About the speaker...

Mark Needham is a graph advocate and Developer Relations Engineer at Neo4j.

Mark helps users embrace graphs and Neo4j, building sophisticated solutions to challenging data problems. Mark has deep expertise in graph data having previously helped to build Neo4j's Causal Clustering system.

Mark is a co-author of the book 'Graph Algorithms: Practical Examples in Apache Spark and Neo4j', due to be released in early 2019, and writes about his experiences of being a graphista on a popular blog at markhneedham.com. He tweets at @markhneedham.

×

Meta Reinforcement Learning: The Power of Generalizing RL Algorithms

Ali Chaudhry

---

meta-reinforcement-learning

algorithms

data

ethics

ai

In this talk, Ali Chaudhry will share the power of Meta Reinforcement Learning algorithms - One of the most active areas of research in AI Labs around the world.

You will learn what are meta reinforcement learning algorithms, how they achieve State-of-the-Art performance in multiple machine learning tasks and their potential applications.in different industries.

meta-reinforcement-learning algorithms data ethics ai

---

About the speaker...

Ali is a self-taught programmer, currently doing a PhD in Artificial Intelligence and Education at University College London. His research focuses on applying human-centered learning science theories on Deep Reinforcement Learning algorithms. These days he's obsessed with GANs and Variational Autoencoders.

Ali is also running a charity named Renaissance which operates number of charity schools for the disadvantaged communities in Pakistan. His schools focus on quality education where technology is thoroughly integrated in classrooms and day-to-day operations. He has also launched a number of AI-based technology products in Pakistan, disrupting the Agriculture sector through Qurbani App and Education sector through Naseem Education.

×

16:20

Tea & Coffee Break

16:35

Messy Data and Reluctant Users - The Trouble with Healthcare Data

Samantha Bail

---

user-research

oncology

healthcare

data

This talk is neither about big data, nor about AI. It's about artisanal, handcrafted data that poses a real challenge for anyone trying to analyze it: healthcare data. In theory, applying AI to healthcare sounds like the perfect match - look at real world data generated by patients, apply AI, learn from trends, and improve healthcare outcomes based on those learnings. Systems like IBM Watson make us believe that the problem is already solved, but in reality, real world healthcare data and its applications suffer from problems not encountered in other domains, which poses huge challenges for any kind of analytical applications.

In this talk, Samantha will look at the landscape of messy and patchy healthcare data, understand the difficulties of drawing reasonable conclusions from the data, and discuss the challenges of changing user behavior in healthcare.

user-research oncology healthcare data

---

About the speaker...

After spending several years in Academia, Samantha became an early employee at Flatiron Health, a New York City healthcare technology startup. As a Senior Data Insights Engineer, she helped build up many of the company's data products. Within only five years, she watched the organization grow from two dozen people to almost 700 employees and go through an acquisition by a large, multinational company.

×

Democratising Data Science

Laura da Silva

---

data-science

data

infiniteconf

Nowadays companies are convinced that Data Science will help them to be more competitive in the market.

Laura will explain the main challenges companies are facing in the Data Science adoption and how the use of automated ML and democratisation is helping them to success.

data-science data infiniteconf

---

About the speaker...

Laura da Silva is passionate about promoting, educating and developing projects STEM or Data Science related. With a degree in Maths and PhD studies in HPC, Laura has worked in a variety of roles: from secondary maths teacher and C# software developer to Principal Data Scientist. Currently, she is the founder and CEO of Da Silva Advanced Analytics and works as advisor in Data Science for Social Good projects. She is really committed to grow the STEM community and tech learning experiences for women and girls. She is the founder of "Inspiring Women in Data Science", a community group with 950+ women and regular monthly events. She also created and co-organized the 1st International Conference on Women and Girls in Science in London with 100+ attendees. Nowadays, she is in the UK helping other companies with their Data Science strategy, at the same time that she is contributing to community with workshops, talks, panels, etc.

×

17:20

Tea & Coffee Break

17:35

Make Your Data FABulous

Philipp Krenn

---

data

cap

datastore

tradeoff

The CAP theorem is widely known for distributed systems, but it's not the only tradeoff you should be aware of. For datastores there is also the FAB theory and just like with the CAP theorem you can only pick two:

Fast: Results are real-time or near real-time instead of batch oriented Accurate: Answers are exact and don't have a margin of error. Big: You require horizontal scaling and need to distribute your data.

While Fast and Big are relatively easy to understand, Accurate is a bit harder to picture. This talk shows some concrete examples of accuracy tradeoffs Elasticsearch can take for terms aggregations, cardinality aggregations with HyperLogLog++, and the IDF part of full-text search. Or how to trade some speed or the distribution for more accuracy.

data cap datastore tradeoff

---

About the speaker...

Philipp lives to demo interesting technology. Having worked as a web, infrastructure, and database engineer for over ten years, Philipp is now working as a developer advocate at Elastic — the company behind the Elastic Stack consisting of Elasticsearch, Kibana, Beats, and Logstash. Based in Vienna, Austria, he is constantly traveling Europe and beyond to speak and discuss open source software, search, databases, infrastructure, and security.

×

18:20

Beer Break

18:35

Keynote: The Happy Confluence of Streaming and Machine Learning

Tim Berglund

---

data

ml

ai

keynote

When a new idea is a big one, it causes massive effects on the way we build systems and the kinds of problems we can solve. Relational databases helped liberate information retrieval from the mainframe. The web made every computer user on earth a potential client of a single system. Machine Learning has exposed us to broad vistas of new recognition problems that we have begun to solve in impressive ways.

When big ideas meet and reinforce one another constructively, we see even larger effects. Event streaming has already caused a quiet revolution in the traditional ETL space, and is helping microservices architectures deliver on their yet-elusive promises of decoupling and evolvability. When event streaming and machine learning meet, the well-known problems of production ML systems find the same kind of solutions. Machine learning and event streaming can deliver all kinds of value to the world separately, but the ML community stands to grow by adopting real-time retraining using platforms like Apache Kafka.

data ml ai keynote

---

About the speaker...

Tim is a teacher, author, and technology leader with Confluent, where he serves as the Senior Director of Developer Experience.

He can frequently be found at speaking at conferences in the United States and all over the world. He is the co-presenter of various O'Reilly training videos on topics ranging from Git to Distributed Systems, and is the author of Gradle Beyond the Basics. He tweets as @tlberglund, blogs very occasionally at timberglund.com, is the co-host of the devrelrad.io podcast, and lives in Littleton, CO, USA with the wife of his youth and their youngest child, the other two having mostly grown up.

×

19:35

#Infiniteconf 2019 Party with Pizza & Beer!

22:00

End of #Infiniteconf 2019
Venue
CodeNode
CodeNode is the UK's largest venue dedicated to Technology events and was designed to provide a space for Skills Matter's community of software professionals to come together and enjoy meetups, conferences, training and networking events. With fantastic transport links and located in the heart of London's Tech City, Codenode welcomes thousands of engineers each year, who come together to learn and share skills, exoerience and collaborate on projects.
CodeNode features six dedicated event spaces, a large break-out area, complete with fully-licensed bar, reliable wifi, plenty of power sockets, and 6 dedicated event and collaboration spaces.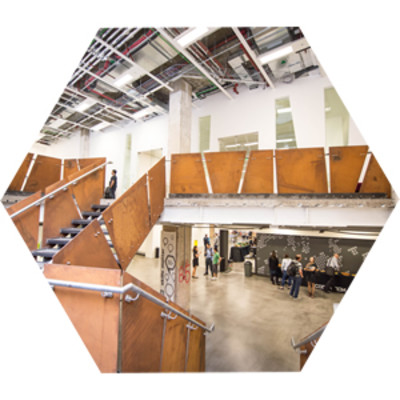 Get Involved
Call for Papers is now CLOSED!
The Call for Papers is now closed! Thanks for submitting a proposal, the response's been overwhelming and we are currently working on selecting talks. Click here to stay up to date and find out more on speakers as we'll start publishing the line-up very soon!
Infiniteconf 2019 Diversity Scholarship Plan
The Infiniteconf 2019 Diversity Scholarship Plan is now closed, thank you to all those who applied, and please feel free to apply again next year.
Volunteer at Infiniteconf
Interested in Big Data, AI and Data Science, and eager to learn the latest news? Want to help make the community day celebration special for all who attend? Come and volunteer with us at Infiniteconf London 2019! All we need from you is some help in setting up the event, and some hours of your time on the day! You will then be free to attend for the remainder of the time.
Are you ready then? Email us at conferences@skillsmatter.com and we will put your name down as a volunteer for Infiniteconf London 2019! Shifts and detailed info will be confirmed closer to the conference.
Help Us Shape the Day - Share your Ideas Here!
Thank you for coming to Infiniteconf 2018. We hope you had as much fun attending as we did organising it. We want to hear your feedback about the event, learn more about our audience and ask some questions about how you ended up buying your ticket.
As a thank you we will be entering you into a draw to win a £25 Amazon voucher.
We will be collecting your email address to be able to enter you into the prize draw, your answers will be kept separately from any identifying information.
Sponsors
Press
Press Pass Registration
Skills Matter gives out Press Passes to both in-house and freelance editors, journalists, bloggers and influencers. We encourage those who have a genuine passion for tech and love to share great stories with tech communities and industries to apply.
SkillsCasts
Photos
Other Years