3 DAY CONFERENCE
CloudNative London 2019
Topics covered at

#CloudNativeLondon
Discover how to take full advantage of the cloud platforms available to you, and how to build the next generation of tools to support them. Learn how to make your apps run faster and more efficiently. Network and share ideas. Deploy like a pro.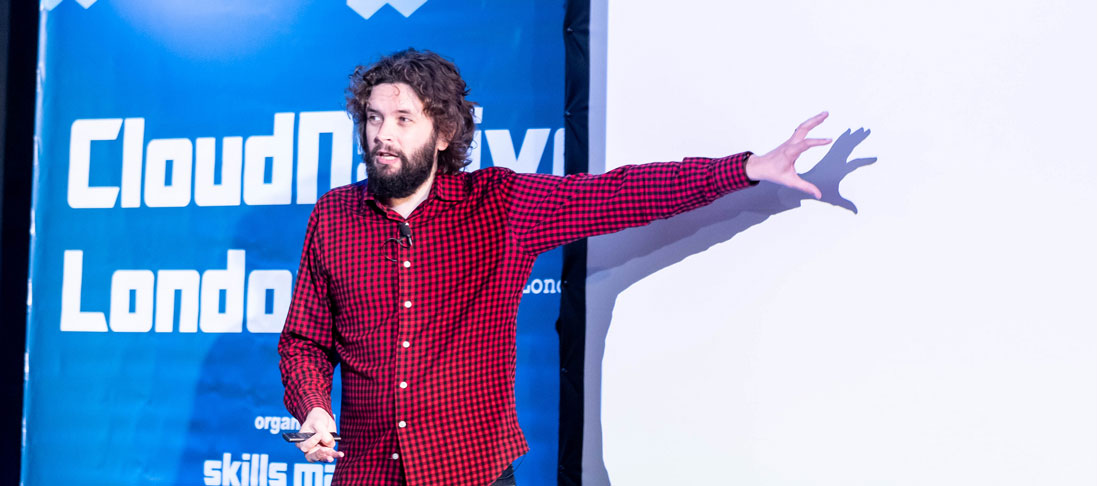 A 3 day conference on everything Cloud Native (Containers, Schedulers, Kubernetes, DevOps)
We are very proud to announce that Sam Newman, Liz Fong-Jones and Elton Stoneman will be joining us at CloudNative London 2019!
Once again we are aiming to share the latest trends in the cloud world and cover all levels of expertise. Keep an eye on the programme for all updates on our line-up!
View all confirmed talks so far →
Diversity Scholarship Plan
Skills Matter is proud to share our Diversity Scholarship Plan which provides support to those from traditionally under-represented and/or marginalised groups who may not normally have the opportunity to attend this event.
More information here.
Code of Conduct
We are committed to providing a friendly, safe and welcoming environment for all. Learn more in our Code of Conduct.
Tickets
Payment by major credit/debit cards, PayPal & Bank Transfer is accepted.
Book Now →
Watch Last Year's Talks
View free SkillsCast recordings of last year's talks.
View SkillsCasts →
Keynote: Thrilled to have Liz Fong-Jones at CloudNative London 2019!
Liz is a developer advocate, activist, and site reliability engineer (SRE) with 14+ years of experience based out of Brooklyn, New York and San Francisco, California. She has worked across 8 different teams spanning the stack from Google Flights to Cloud Bigtable in her 10+ years at Google. She lives with her wife, metamour, and a Samoyed/Golden Retriever mix. In her spare time, she plays classical piano, leads an EVE Online alliance, and advocates for transgender rights as a board member of the National Center for Transgender Equality.
Very excited to have Elton Stoneman at CloudNative London 2019!
Elton is a Pluralsight Author, Microsoft MVP and Developer Advocate at Docker, Inc. He's been architecting and delivering successful solutions with Microsoft technologies since 2000, most recently Big Data and API implementations in Azure and distributed applications with Docker.
Keynote: Thrilled to have Sam Newman back to CloudNative London 2019!
Sam Newman, a techie interested in cloud, continuous delivery and microservices. Aside from other things he's committed sporadically to open source projects, spoke at more than a few conferences, and wrote some things including the book Building Microservices for O'Reilly.
CodeNode
CodeNode is the UK's largest venue dedicated to Technology events and was designed to provide a space for Skills Matter's community of software professionals to come together and enjoy meetups, conferences, training and networking events. With fantastic transport links and located in the heart of London's Tech City, Codenode welcomes thousands of engineers each year, who come together to learn and share skills, exoerience and collaborate on projects.
CodeNode features six dedicated event spaces, a large break-out area, complete with fully-licensed bar, reliable wifi, plenty of power sockets, and 6 dedicated event and collaboration spaces.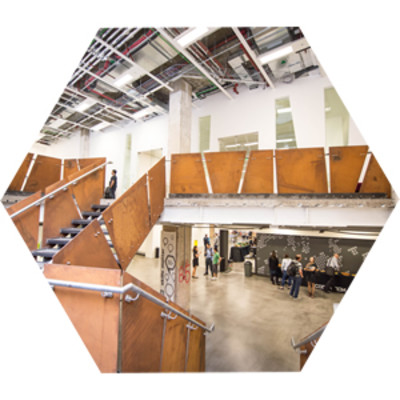 Help Us Shape the Conference - Share your ideas here!
We'd love your ideas on how we can better create the next edition! Let us know what kind of conference you would enjoy, share with us which experts you would like to learn from and contribute to the direction of the event! Share your ideas in the form below.
Volunteer at CloudNative London!
Interested in Cloud Native applications, and eager to learn the latest news? You have the chance to get a free ticket to CloudNative London 2019! All we need from you is some help in setting up the conference, and some hours of your time on the days of the conference! You will be free to attend the conference for the remainder of the time.
Are you ready then? Email us at conferences@skillsmatter.com and we will put your name down as a volunteer for CloudNative London 2019! Shifts and detailed info will be confirmed closer to the conference.
CloudNative London 2019 Diversity Scholarship Plan
Skills Matter is proud and happy to share our CloudNative London Diversity Scholarship Plan which provides support to those from traditionally underrepresented and/or marginalized groups in the technology and/or open source communities who may not have the opportunity to attend CloudNative London for various reasons.
Scholarships are awarded based on a combination of need and impact. Scholarship recipients will receive a complimentary ticket to the conference.
Please note, travel expenses are not covered under this scholarship and are the responsibility of the scholarship recipient.
Eligibility
Applicants should be from a traditionally underrepresented and/or marginalized groups in the technology and/or open source communities and be unable to attend without some assistance.
We look forward to having you at CloudNative London 2019!
To apply please fill in this form:
Whether you are seeking to improve visibility of your tools, devices or projects, or simply would like to support CloudNative's passionate community through your engagement, our team will be able to help you select the best sponsorship package for you! Email sponsors@skillsmatter.com or phone 0207 183 9040.
To discuss sponsorship opportunities please contact the team:
Hold tight, skillscasts coming soon!