2 DAY CONFERENCE
Haskell eXchange 2019
Topics covered at

#haskellX
Overview
Back for its eighth instalment, Haskell eXchange is an annual conference created for, and by, the Skills Matter community. An opportunity for Haskellers to meet, learn and share skills, discover emerging technologies and help evolve the Haskell ecosystem. Everyone is welcome to join, whether you are an expert, a beginner, a commercial user, an academic or a hobbyist, we'd love it if you join us this year at the Haskell eXchange!
Programme
Day 1: Thursday 10th October
Don't miss these amazing talks! Please note that this schedule is still subject to changes - watch this space :)
Track
Track 1
Track 2
Track 3
08:30

Registration & Breakfast

09:00

Welcome to Haskell eXchange 2019 - Day 1

09:15

Keynote: Revisiting Pattern Match Overlap Checks

Simon Peyton Jones

---

ghc

keynote

haskell

Day 1, 10 Oct starts 09:15

Keynote: Revisiting Pattern Match Overlap Checks
Simon Peyton Jones

Come and join Simon for a Keynote at HaskllX 2019!

ghc keynote haskell

---

About the speaker...

Simon Peyton Jones, MA, MBCS, CEng, graduated from Trinity College Cambridge in 1980. Simon was a key contributor to the design of the now-standard functional language Haskell, and is the lead designer of the widely-used Glasgow Haskell Compiler (GHC). He has written two textbooks about the implementation of functional languages.

After two years in industry, he spent seven years as a lecturer at University College London, and nine years as a professor at Glasgow University before moving to Microsoft Research (Cambridge) in 1998.

His main research interest is in functional programming languages, their implementation, and their application. He has led a succession of research projects focused around the design and implementation of production-quality functional-language systems for both uniprocessors and parallel machines.

More generally, he is interested in language design, rich type systems, software component architectures, compiler technology, code generation, runtime systems, virtual machines, and garbage collection. He is particularly motivated by direct use of principled theory to practical language design and implementation -- that's one reason he loves functional programming so much.

×

10:15

Tea & Coffee Break

10:30

Row Row Row Your Types

Simon Hafner

---

purescript

row-types

ghc

haskell

Day 1, 10 Oct starts 10:30 (Track 1)

Row Row Row Your Types
Simon Hafner

There's now a GHC proposal to implement Row Types, which are welcomed as the salvation to the record problem in Haskell. However, you can do more than just Records with row types. Simon will start by exploring how Records could work if implemented using Row Types, and he'll look at potential other applications of Row Types.

Then will take a short detour to explore how the Row Type syntax could look like in Haskell. Then, for demonstration purposes, you'll learn the equivalent syntax in PureScript. PureScript is chosen because it already implements Row Types.

The first pattern will be json decoding, and how to deal with small alterations between JSON and internal data structures. The second pattern will be the Handler design pattern. Usually implemented as ReaderT or RIO, it's a simple base stack for your application. In Haskell, they're implemented either with a fully specificed data type or lenses for partial access. Row Types Records make either trivial.

The third pattern will be checked exceptions. The basic implementation of checked exceptions with ExceptT is non-composable. There is a way to do it with lenses, but Row Types makes a composable ExceptT trivial.

The fourth pattern will be interpreters and natural transformations, which are sometimes implemented with Free Monads. Interpreters have a similar composability problem like ExceptT, and additionally a specific Monad to interpret into. Row Types also solve this use case in a straightforward way.

purescript row-types ghc haskell

---

About the speaker...

Simon is a Software Engineer at Zalando and started programming 10 years ago, with Ruby. 4 years later, he discovered the Monoid. One year later he found Scala and kept at it for 5 years, and with a year of Haskell he's now writing PureScript.

×

Stick to Simple Haskell

Marco Sampellegrini

---

types

type-level

ghc

haskell

Day 1, 10 Oct starts 10:30 (Track 2)

Stick to Simple Haskell
Marco Sampellegrini

Three years ago Marco set out to learn Haskell. He eventually joined a company to work with Haskell full time. That was it: no more runtime errors, no more wasting hours on stupid bugs. Finally living the dream. Except it didn't exactly go down like that.

In this talk, Marco will show you what happens when you take things a little bit too far. You don't have to use every GHC feature under the sun. There's a lot you can do at the type level, but is it worth it? Where do you draw the line?

He'll share what they're learning: stick to Simple Haskell!

types type-level ghc haskell

---

About the speaker...

Marco is a Software Engineer at Habito.

×

Haskelling Against the Odds: Memoir of an FP Advocate in the Third World

Mfon Eti-mfon

---

lifelong-learner

fp

haskell

Day 1, 10 Oct starts 10:30 (Track 3)

Haskelling Against the Odds: Memoir of an FP Advocate in the Third World
Mfon Eti-mfon

The software development sphere in Mfon's country, Nigeria, is saturated with OOP (and OOP-like) languages. And in such a world dominated by OOP thinkers, it is hard to explain FP.

FP is just so radically different.

And no one wants to spend time learning a different way of thinking which they perceive to be unpopular and not useful enough for solving real-world problems. The usual quib goes along the lines of, "Every serious programmer I know uses this-language, or that-language. Funny how your awesome language isn't known to anyone but you!"

Ever since Mfon experienced the joys of thinking functionally with Haskell in 2015, he seized every opportunity to evangelize Haskell and functional thinking.

In this talk, Mfon will share his experience advocating Haskell in his corner of the world. He'll talk about his interactions with developers and employers in the city of Lagos, where industry trends are set. He'll share their fears and his frustrations. And he'll talk about how he set himself apart by starting an FP group back at his hometown.

Attendees will get a feel for the composition of the FP group, and how he motivates them on their journey with Haskell. He'll share the challenges they face as functional thinkers in their part of the world, and how they overcome them.

In all, attendees will get to understand that coding in the third world is ready to be disrupted by functional thinking, and they will see why smaller cities with fewer big shots are more receptive to this kind of disruption than the bigger cities.

lifelong-learner fp haskell

---

About the speaker...

Mfon is a lifelong learner. He learns to teach, and teaches to learn. His life mission is to raise educational attainment in every child and young person in his community, in order to improve their life chances.

He is a functional programming enthusiast with a passion for Haskell and Elm.

When he is not evangelising functional thinking, he's folding origami with the neighbours' children. That, or reenacting some scene from Spongebob for their amusement.

×

11:15

Tea & Coffee Break

11:30

Build Systems à la Carte

Andrey Mokhov

---

haskell

build-systems

Day 1, 10 Oct starts 11:30 (Track 1)

Build Systems à la Carte
Andrey Mokhov

Build systems are used by every developer around the world but are rarely the object of study.

In this talk, Andrey will explore a general framework in which to understand and compare build systems, in a way that is both abstract (omitting incidental detail) and yet precise (implemented as Haskell code). He will use the framework to describe the essence of a variety of different real-life build systems, including Make, Shake, Bazel, Dune and Nix. The framework is open-source and available at github.com/snowleopard/build.

This talk is based on the ICFP 2018 paper with the same title that received the ICFP Distinguished Paper Award, and will also cover more recent work, including so-called selective functors. This talk is suitable for people comfortable with the notions of monads and applicative functors.

haskell build-systems

---

About the speaker...

Andrey Mokhov's general interests are in applying abstract mathematics and functional programming to solving large-scale engineering problems.

In the last few years, Andrey was working on build systems: he is one of the developers of Hadrian, a new build system for the Glasgow Haskell Compiler, and is a co-author of the paper "Build Systems à la Carte" that provides executable models of popular build systems such as Make, Shake and Bazel.

After a long academic career, Andrey has recently joined the Tools and Compilers team at Jane Street London, where he works on the OCaml build system Dune.

×

Automating Elaborate-Transform-Load for Busy Data Scientists

Michał Gajda

---

data

parsing

csv

etl

metadata

ingest

xml

json

bigdata

analytics

datascience

haskell

Day 1, 10 Oct starts 11:30 (Track 2)

Automating Elaborate-Transform-Load for Busy Data Scientists
Michał Gajda

Haskell is making great strides into processing data at greater convenience. You do not only have fast parsers for most important languages, but now automatic parser generators that discover the structure of our documents and package them as Haskell types: DataFrames, JSON Autotype, XML TypeLift.

Michał will present a tutorial on how to roll your own data ingestion pipeline in fifteen minutes. Then he will dive into a bit of methodology so that the thirsty has a map of materials to look further into.

data parsing csv etl metadata ingest xml json bigdata analytics datascience haskell

---

About the speaker...

Michał got PhD in structural bioinformatics pipelines, and after two postdocs in top research facilities moved on to use his expertise of data analysis platforms in commerce. After a stint in a bank, and fintech startup, he founded his own company.

×

Functional Lenses Through a Practical Lens

Sara Fransson

---

optics

lenses

haskell

Day 1, 10 Oct starts 11:30 (Track 3)

Functional Lenses Through a Practical Lens
Sara Fransson

In the greater Haskell ecosystem, as well as in various industry codebases, libraries sometimes provide lens based APIs. One of the great promises of lenses is to make it easy and smooth to work with Haskell's immutable data structures.

However, when most people first come into contact with lenses, they are anything but easy and smooth. To begin with, there are so many implementations. Van Laarhoven lenses, profunctor optics, and so on. And even if you figure out which one to use, you run into the next problem: Reading the API on hackage or loading the package up in your repl often just feels like having your face rammed into a wall of random letters.

This talk will provide, not a detailed guide to the inner workings of any particular implementation of lenses, but rather an overview of the broad ideas and motivating examples for them. What is the problem? And how does the framework of lenses give us a language to talk about that problem?

By the end of the talk, the ambition is that the listener will feel empowered to take another look at that lens library they've been meaning to, or even to give it a first try if they haven't before. If all goes well, you will agree that lenses aren't that scary after all!

optics lenses haskell

---

About the speaker...

Sara is a software engineer by day and a math enthusiast by night.

Sometimes the two worlds collide (and sometimes they make them collide by banging them together). After having taken several trips back and forth between academia and industry in an attempt to balance their love for both the pure abstract theory and the practice of leveraging it to solve concrete problems, they have landed in the core banking domain at Klarna.

There they are making themselves busy spreading the gospel of functional programming and type theory. When they're not busy building a bank or trying to find time for studying, they enjoy cooking and eating tasty vegan food and playing Tetris as fast as possible.

×

12:15

Lunch

13:15

This Ain't Your Daddy's Probability Monad - Modelling Probabilistic Time in Haskell

Lars Brünjes

---

network-modelling

time

probability

monad

haskell

Day 1, 10 Oct starts 13:15 (Track 1)

This Ain't Your Daddy's Probability Monad - Modelling Probabilistic Time in Haskell
Lars Brünjes

It is well known that (discrete) probability distributions can be implemented as monads in Haskell in various more or less sophisticated ways.

Things become more complicated when you consider processes that can take a probabilistic amount of time or even fail with a certain probability. How do such processes compose sequentially or in parallel?

An example of this is sending a message in a network. Transmission time follows a (continuous) probability distribution, and it is even possible that the message will never reach its receiver.

In this presentation, Lars will extend the standard notion of probability monad to include a notion of probabilistic duration, which will enable you to model things like communication in a network of nodes. Lars will answer questions like: "How long will it take a signal to reach each node in the network?" and "How does the answer depend on network topology?"

network-modelling time probability monad haskell

---

About the speaker...

Lars is a pure mathematician by training, and holds a PhD in the same. He has spent several years teaching and doing postgraduate research in arithmetic number theory at Cambridge University in the UK, and at Regensburg University in Germany. He worked for ten years as a Lead Software Architect for an international IT company. His job, amongst other things, was the application of mathematical optimization techniques to the paper industry and web framework development (using mostly C#, JavaScript and TypeScript). His present position is that of Director of Education at Input Output Hong Kong (IOHK), working on blockchain technology and teaching Haskell and other subjects. He has been interested in programming since his early teens, and he loves learning new programming languages and paradigms - in particular those that offer a radically new way of looking at problems and of thinking about solutions. He is especially fascinated by functional programming and its promise of elegant, bug-free code that can be developed rapidly.

×

What To Do When You Have Plenty of (Non-)Haskell

Mathieu Boespflug

---

ghc

codebases

haskell

Day 1, 10 Oct starts 13:15 (Track 2)

What To Do When You Have Plenty of (Non-)Haskell
Mathieu Boespflug

Codebases are hard to build. Someone somewhere invariably wants to write custom code preprocessors and generators. Teams each use their own mix of languages (Haskell, C/C++, Rust, Java{Script}, Python...). Changing code induces a lot of rebuilding and GHC requires so much CPU power that it would be a real shame to let any cores sit idle.

All codebases of any non-trivial size should use guaranteed correct build systems that have a global view of the dependency graph across all languages, a global read/write build cache populated by continuous integration (CI) and developers' laptops, and feature instant rebuilds when switching between branches. The ideal CI setup rebuilds all commits no matter the size in mere minutes using multiple workers in parallel, runs only those tests that were touched by a code a change, and creates build artifacts that are downloaded upon initial checkout and initial build of the code.

In this talk, Mathieu will show how to achieve that for traditionally slow-to-build Haskell, using Cabal, Stack, Nix or Bazel, and also by gainfully combining all four.

Links:

ghc codebases haskell

---

About the speaker...

Mathieu Boespflug is the founder of Tweag I/O, an R&D lab making deep tech happen with their clients in biotech, fintech, HPC and aviation.

Some time before that, after having learned Haskell from the venerable old and new guard at the University of York, he wrote Haskell and Ocaml at various academic institutions, focusing on compiler technologies for dependent types during his PhD and later type safe metaprogramming for both proofs and programs. He's the main author of 30+ packages on Hackage, including language interop and Haskell support in Bazel.

×

The Scope of Effects

Nicolas Wu

---

effect-handlers

free-monad

haskell

Day 1, 10 Oct starts 13:15 (Track 3)

The Scope of Effects
Nicolas Wu

Effect handlers are a clean way of describing various effects in a principled and modular way. The approach models the syntax and semantic of operations, where syntax is given by a free monad, and the semantics is given by a handler. Traditionally, the operations must be algebraic in that they must behave well with respect to substitution, but this limits the applicability of the approach: operations such as `catch` for exceptions, `local` for reader, and `spawn` for concurrent computations are not algebraic. This talk introduces scoped effect handlers as a way of expressing such effects.

effect-handlers free-monad haskell

---

About the speaker...

Dr Nicolas Wu is a Senior Lecturer at the Department of Computing, Imperial College London. He holds a DPhil from the University of Oxford, where he also studied as an undergraduate at Brasenose College. His research interests are centred around programming languages, where he has made advances in applications of category theory for giving the semantics of programs and algorithms. In particular, his recent work has been focused on showing the connections between domain specific languages, algebraic effect handlers, and structured recursion schemes.

×

14:00

Tea & Coffee Break

14:15

2

Workshop: Build a command line tool in Haskell

Oliver Charles and Ben Clifford

---

hands-on

cli

workshop

tooling

haskell

Day 1, 10 Oct starts 14:15 (Track 1)

Workshop: Build a command line tool in Haskell
Oliver Charles and Ben Clifford

You're going to build a command line tool in Haskell, hands-on right on your own laptop.

It won't do much (something simple like the unix ls or sort commands) - but it will fit nicely into the rest of the Unix command line ecosystem, suitable for use by SSH or in your build system or wherever.

You'll have decent logging for debugging what's going on inside, you'll have some pretty console colours, you'll poke at the filesystem, you'll have beautiful command-line option handling (with perfect help text and magic-seeming tab completion) and you'll handle exceptions and errors nicely. By the end of this, everyone will think you're a greybeard unix tool writer from the 1970s... but really it will be some amazing Haskell tech inside.

In this entirely hands-on introductory level tutorial, participants will build a simple command line tool on their laptop, using common Haskell libraries and techniques. Participants won't need much Haskell experience at all.

Participants will require a laptop with stack installed, and connectivity to the Skills Matter wifi. Don't worry if you don't have Linux - you can do this on a Windows machine or Mac too.

hands-on cli workshop tooling haskell

---

About the speakers...

Oliver first discovered Haskell in late 2011, mostly curious as to what this radically different language was all about. After successfully type-checking his first program, he was hooked by the language's combination of succinctness and expressivity, and fascinated by the rich amount of theory and rigour behind the concepts.

Fast forward to 2014, and Oliver is perhaps best known for his yearly 24 Days of Hackage series of blog posts, where he spends 24 days at the end of the year blogging about different Haskell libraries. Whether it's game programming, database querying, type safety, or high performant data processing - there's probably a library about it that he's blogged about!

Oliver is currently the author of a collection of Haskell libraries, a developer for CircuitHub.com, and an active speaker with the London Haskell User Group.

Ben's career has spanned supercomputing, distributed systems, and programming languages, and taken him all across the world from Los Angeles to Johannesburg. Most recently he has been based in London taking Haskell work where he can find it.

×

Workshop: Nix & Haskell: From Hello World To Deploying To Production

Tobias Pflug

---

tooling

nixos

nix

haskell

Day 1, 10 Oct starts 14:15 (Track 2)

Workshop: Nix & Haskell: From Hello World To Deploying To Production
Tobias Pflug

The Nix/NixOS project is constantly growing in popularity and reach, and there is considerable overlap between the Haskell and Nix communities. What Nix shares with Haskell is that it isn't known to be easy to pick up and learn. Yet, again like Haskell, it is a very powerful tool.

In this workshop participants will be able to learn the basics of Nix, and will go from turning a cabal based project into something that Nix can build and deploy. You will look at how the Nix provided docker tooling works and how you can create a minimal docker image of your Haskell service. You will also explore Nix based development workflows and what tools you can use for that.

Workshop requirement: A Linux or OSX Laptop with Nix installed.

tooling nixos nix haskell

---

About the speaker...

Tobi started his career as Software Developer around 15 years ago.

He considers himself a polyglot and over the years he has gone from developing microcontrollers in C/Assembler to Java Enterprise to NodeJS and Frontend Development to Nix and FP at Tweag I/O where he is now working as Senior Software Engineer. He loves Functional Programming, solving problems in pragmatic ways and working with people.

×

90 Minute Workshop (TBC)

---

haskellx

haskell

15:45

Tea & Coffee Break

16:00

Keynote to be Confirmed (1h)

---

keynote

haskell

17:00

Beer Break

17:15

Park Bench Panel

Ben Clifford

---

park-bench-panel

haskellx

haskell

Day 1, 10 Oct starts 17:15

Park Bench Panel
Ben Clifford

park-bench-panel haskellx haskell

---

About the speaker...

Ben's career has spanned supercomputing, distributed systems, and programming languages, and taken him all across the world from Los Angeles to Johannesburg. Most recently he has been based in London taking Haskell work where he can find it.

×

18:15

Haskell eXchange Party!

22:00

End of Haskell eXchange 2019 Day 1 - See you tomorrow!
Day 2: Friday 11th October
Don't miss these amazing talks! Please note that this schedule is still subject to changes - watch this space :)
Track
Track 1
Track 2
Track 3
08:30

Registration & Breakfast

09:15

Keynote: (Programming Languages) in Agda = Programming (Languages in Agda)

Philip Wadler

---

propositions

agda

keynote

functional-programming

types

haskell

Day 2, 11 Oct starts 09:15

Keynote: (Programming Languages) in Agda = Programming (Languages in Agda)
Philip Wadler

The most profound connection between logic and computation is a pun.

The doctrine of Propositions as Types asserts that propositions correspond to types, proofs to programs, and simplification of proofs to evaluation of programs. The proof of a conjunction is a pair, the proof of a disjunction is a case expression, and the proof of an implication is a lambda expression. Proof by induction is just programming by recursion. Dependently-typed programming languages, such as Agda, exploit this pun. To prove properties of programming languages in Agda, all we need do is program a description of those languages Agda. Finding an abstruse mathematical proof becomes as simple and as fun as hacking a program. This talk introduces Programming Language Foundations in Agda, a new textbook that is also an executable Agda script---and also explains the role Agda is playing in IOHK's new cryptocurrency.

The textbook can be found here.

propositions agda keynote functional-programming types haskell

---

About the speaker...

Philip Wadler has contributed to the designs of Haskell, Java, and XQuery, and is a co-author of XQuery from the Experts (Addison Wesley, 2004) and Generics and Collections in Java (O'Reilly, 2006).

Philip is Professor of Theoretical Computer Science at the University of Edinburgh. He is an ACM Fellow and a Fellow of the Royal Society of Edinburgh, past chair of ACM SIGPLAN, and past holder of a Royal Society-Wolfson Research Merit Fellowship. Previously, he worked or studied at Stanford, Xerox Parc, CMU, Oxford, Chalmers, Glasgow, Bell Labs, and Avaya Labs, and visited as a guest professor in Copenhagen, Sydney, and Paris. He has an h-index of 61, with more than 18,000 citations to his work according to Google Scholar.

He is a winner of the POPL Most Influential Paper Award, has contributed to the designs of Haskell, Java, and XQuery, and is a co-author of Introduction to Functional Programming (Prentice Hall, 1988), XQuery from the Experts (Addison Wesley, 2004) and Generics and Collections in Java (O'Reilly, 2006). He has delivered invited talks in locations ranging from Aizu to Zurich.

×

09:15

Welcome to Haskell eXchange 2019 - Day 2

10:15

Tea & Coffee Break

10:30

Porcupine: Flows Your Rows with Arrows

Yves Parès

---

constrained-framework

data

porcupine

haskell

Day 2, 11 Oct starts 10:30 (Track 1)

Porcupine: Flows Your Rows with Arrows
Yves Parès

This talk aims at presenting the porcupine (https://github.com/tweag/porcupine) Haskell library and more generally the advantages of using a more constrained framework (in this case, arrow-based) than pure functions and monads to represent parameterizable data pipelines in Haskell.

The talk will present:

how to make simple tasks which are agnostic of where the data they should pull is located (and how it is serialized), and which can with a single function call expose all the configuration they accept to the outside world (CLI, config file...)
how to join these tasks into a pipeline, and how porcupine helps with the re-usability of the tasks
how the pipeline will expose to the outside world all the resources it will need and all the parameters it will accept at some point, so you can bind them each time to different sources and values, in order to run the pipeline in various contexts without having to change or rebuild the code
why you should care at all about using arrows in that context, ie. what isn't supported right now by porcupine at the time of writing but would be enabled by this type of framework

constrained-framework data porcupine haskell

---

About the speaker...

Yves has been a Haskeller for more than 8 years, he's been working professionally with it for 4 years at Tweag. Before that, he studied computer science/software architecture and got a PhD in knowledge engineering applied to medical reports.

×

Using Haskell and Symbolic Execution to Verify Spacecraft Control Programs

Georgy Lukyanov

---

edsls

automated-theorem-proving

symbolic-execution

formal-verification

haskell

Day 2, 11 Oct starts 10:30 (Track 2)

Using Haskell and Symbolic Execution to Verify Spacecraft Control Programs
Georgy Lukyanov

Verification of correctness of control programs is an essential task in the development of space electronics; it is difficult and typically outweighs design and programming tasks in terms of development hours

This experience report presents a verification approach designed to help spacecraft engineers reduce the effort required for formal verification of low-level control programs executed on custom hardware. You implement the semantics of a custom industrial instruction-set architecture in Haskell as an EDSL and perform symbolic execution of machine code programs to generate verification conditions which are later discharged with an SMT solver.

Using this methodology, you verify the functional correctness of programs and perform worst-case execution time analysis.

edsls automated-theorem-proving symbolic-execution formal-verification haskell

---

About the speaker...

Georgy is a PhD student at Newcastle University working on formal verification and functional programming.

×

Categories and State Machines

Marcin Szamotulski

---

state-machines

kleisli-categories

categories

haskell

Day 2, 11 Oct starts 10:30 (Track 3)

Categories and State Machines
Marcin Szamotulski

Marcin will give a short introduction to categories in Haskell, and he will present free construction of categories which embrace monadic actions and their usefulness to build state machines in Haskell.

Among examples are both Kleisli categories and and the pure category -> where monadic actions come from the identity monad. This is important as it gives a way to instantiate an abstract description in a pure setting (e.g. for testing). Such categories admit a free model which allows to build abstract models, and he will present the free construction. Finally, he will present an example application in which a finite state machine will be represented using such a free category. This will give a type safe presentation of a state machine, where each state transition is guarded by the type system.

This talk will be based on his (on going) work on the free-category package published on Hackage. https://hackage.haskell.org/package/free-category

state-machines kleisli-categories categories haskell

---

About the speaker...

Marcin is a PhD mathematician, and a Haskell programmer. He did a PhD in abstract algebra studing crossroads of noncommutative geometry and categorical Galois theories. He is interested in the crossroads of logic, category theory, abstract algebra and computer science. He is currently working for IOHK as a Haskell developer and team lead for the networking team.

×

11:15

Tea & Coffee Break

11:30

Gazing into the Void: Understanding Space (Leaks)

Matthew Pickering

---

memory-usage-of-programs

tooling

haskell

Day 2, 11 Oct starts 11:30 (Track 1)

Gazing into the Void: Understanding Space (Leaks)
Matthew Pickering

Passing by any online Haskell meeting place you'll hear questions about why a program doesn't type check but seldom about why a program is a memory hog. It's widely assumed that the compiler will make your program fast enough and use a reasonable amount of memory.

Whilst this is somewhat true, laziness makes it very easy to introduce space leaks into a program and use more memory than necessary. Therefore it's important to understand the tools and techniques at our disposal for analysing and correcting memory usage.

In this talk, Matthew will explore different ways to analyse the memory usage of programs. Starting with the humble heap profiler, he'll look at its different modes of operation and how to interpret the heap profiles. He'll then discuss some more precise techniques to find space leaks and possible future directions for space profiling.

memory-usage-of-programs tooling haskell

---

About the speaker...

Matthew is a PhD student at the University of Bristol and one of the core GHC contributors. His research interests are in program generation and multi-stage programming.

×

Seven Scribbles in Compositionality

Irene Papakonstantinou

---

categorytheory

haskell

Day 2, 11 Oct starts 11:30 (Track 2)

Seven Scribbles in Compositionality
Irene Papakonstantinou

You've been meaning to read some clever books, but you've been too lazy, and they're all too big. You might all be Haskell developers (or Haskell enthusiasts), but what on earth is a preorder? Why should anyone care?

In this talk, you'll find more digestible and fun ways to approach category theory, explaining the buzzwords as we go. Irene will build from examples, give some motivation, and see where we end up!

If you want to find out what the "category" in "category theory" means, while not falling asleep, this is the talk for you!

categorytheory haskell

---

About the speaker...

Irene worked on video products at Amazon, static analyzers at Facebook, and now mortgages at Habito. She also climbs walls, pets cats, and eats plants.

×

Category Theory using String Diagrams

Zans Mihejevs

---

category-theory

haskell

Day 2, 11 Oct starts 11:30 (Track 3)

Category Theory using String Diagrams
Zans Mihejevs

This talk will show how to do category theory using string diagrams, which are a powerful formalism pioneered by the applied category theory community. String diagrams allow manipulating category theory proofs in an intuitive calculational style that is much closer to the way a computer scientist reasons than the traditional proofs by diagram pasting.

This talk will also explore how to apply diagramatic reasoning to the common abstractions encountered by Haskell programmers, such as monoids, functors, monads, natural transformations, adjunctions and initial/final (co)-algebras.

For a paper that this talk is based on, see https://arxiv.org/pdf/1401.7220.pdf

category-theory haskell

---

About the speaker...

Zans is a functional programmer and programming language designer with an aspiration to return to academia

×

12:15

Lunch

13:15

JavaScript for Idris Developers

Tom Harding

---

type-system

ramda.js

idris

javascript

haskell

Day 2, 11 Oct starts 13:15 (Track 1)

JavaScript for Idris Developers
Tom Harding

It's easy to think in your endless 9-to-5 that Idris is all there is: it's your backend, frontend, mobile apps, and endless libraries to learn each week. It's about time someone asked: what can you learn from academia?

In this talk, Tom will discuss the esoteric language of JavaScript and use Ramda.js to introduce its novel type system. While scary at first, he'll decipher cryptic functions like curry and compose with the surprising power of dependent type signatures.

In the end, Tom will guarantee that you'll be impressed at how far you can get with the Idris that you have today!

type-system ramda.js idris javascript haskell

---

About the speaker...

Tom is a PureScript developer pretending to be a Haskell developer at Habito. Don't tell anyone.

×

Cleaning the Big Picture: Creating Maintainable Mobile Games in Haskell

Christina Zeller

---

clean-code

ios

android

mobile

game-apps

haskell

Day 2, 11 Oct starts 13:15 (Track 2)

Cleaning the Big Picture: Creating Maintainable Mobile Games in Haskell
Christina Zeller

As game-app developers, you want to create many games that are easy to maintain.

Creation and maintenance gets easier when we can focus on:

A small amount of game-specific differences when handling a specific game.
The commonalities of all games when handling many or all games.

In the last two years, while creating mobile games in Haskell for Android and iOS at Keera Studios, Christina has used, improved and created structures and methodologies which help to focus on the given programming task at hand. In fact, the most important and effective part of her daily work of creating easy maintainable games is stepping back, 'cleaning' the code of our apps by introducing these structures and methodologies.

In this talk, Christina will use interactive examples to show the effects of frequent code 'cleaning', like:

Simplification of the code.
Minimization of app specific code through the use of existing and new libraries.
Facilitation of bug hunting.
Increase of comprehensibility, usability, reliability and persistence.
Facilitation of participation.

By sharing these experiences, Christina wants to provide you with techniques that help to improve the maintainability of your work and she will hopefully can make it obvious that the short term tedious task of stepping back and 'cleaning' code is a very powerful tool to be more effective in the long term.

clean-code ios android mobile game-apps haskell

---

About the speaker...

Christina enjoys diversity in her life which makes her work as a creator of mobile games in Haskell for Android and iOS at Keera Studios a perfect match. The start-up gives her the opportunity to be part of the complete life cycle of the apps (e.g., game and graphics design, programming, profiling, testing, marketing) while enjoying the freedom of working wherever and whenever she wants---for example at the sunny Spanish beach at 8 am.

Her background in educational science, psychology and computer science, and her experience as a research and teaching assistant in the area of cognitive science is an inspiring source for creating apps. Recently, she complements this background with photography and volunteering at an Impact Hub.

Among her recent goals are:

the investigation and discussion of Haskell in real world applications.

the creation of beautiful games (in programming and player perspective).

the education with games in a natural, positive and playful way.

making the world a better place.

×

Parsley: A Staged Selective Parser Combinator Library

Jamie Willis

---

domain-specific-languages

performance

meta-programming

parser-combinators

parsers

haskell

Day 2, 11 Oct starts 13:15 (Track 3)

Parsley: A Staged Selective Parser Combinator Library
Jamie Willis

Parser combinator libraries are a popular approach to writing parsers in the functional world. In particular, monadic parser combinators take centre stage. But when looking to design a performant library, monads provide a hard stopper on potential introspective optimisation opportunities. Applicative and selective combinators provide a friendly interface without these pitfalls and selectives in particular allow for many common monadic patterns to still exist non-monadically. In this talk, you will explore the design and high-level implementation of a selective parser combinator library, which aims to achieve high performance by generating a deep embedding, optimising, compiling to a stack machine, and finally staging the internals. This work is a continuation of previous work on the Scala implementation of this library, which has an associated paper "Garnishing Parsec with Parsley" accepted at the Scala Symposium 2018 (https://github.com/J-mie6/Parsley). However, the scope of this talk is largely different to the scope of that paper and is fully focused on the Haskell side of things.

domain-specific-languages performance meta-programming parser-combinators parsers haskell

---

About the speaker...

Jamie is a PhD Student at Imperial College London, with an interest in functional programming, compilers, and parsers. He is currently working on performant parser combinator libraries in Haskell using staging and compiler engineering principles.

×

14:00

Tea & Coffee Break

14:15

2

Principled Testing of Functional Reactive Systems

Ivan Perez and Henrik Nilsson

---

full-reproducibility

cross-platform-testing-frameworks

property-based-testing

frp

functional-reactive-programming

haskell

Day 2, 11 Oct starts 14:15 (Track 1)

Principled Testing of Functional Reactive Systems
Ivan Perez and Henrik Nilsson

In pure functional programming, testing is greatly facilitated thanks to referential transparency guaranteeing exact reproducibility. Principled techniques such as property based testing have proved to be particularly effective. However, once you get to whole programs or entire systems, nothing is purely functional. Principled techniques can still be used in effectful contexts, but there are significant complications and limitations.

In this talk, you will see that, by using functional reactive programming to implement and structure programs and systems, the simplicity of testing pure functional code using principled techniques can be regained, opening up for powerful cross-platform testing frameworks unparallelled by their imperative counterparts. This approach enables property-based testing based on temporal logic, fully reproducible record-andreplay (even from deployed code), and hardware-in-the-loop testing. The talk will cover the necessary basics of functional reactive programming and illustrate using non-trivial case studies.

This talk is based on joint work by Dr Ivan Perez, Research Scientist at the NIA/NASA Formal Methods group and Founder of Keera Studios, and Dr Henrik Nilsson, School of Computer Science, University of Nottingham.

full-reproducibility cross-platform-testing-frameworks property-based-testing frp functional-reactive-programming haskell

---

About the speakers...

Ivan is the founder of the Haskell Game Programming company Keera Studios. He is a PhD candidate at the University of Nottingham, under the supervision of Henrik Nilsson and Graham Hutton.

Dr. Henrik Nilsson is a Lecturer at the School of Computer Science, University of Nottingham. He holds a PhD in Computer Science from Linköping University, Sweden. His topic was debugging techniques and tools for lazy functional languages. Prior to taking up his current post, Dr. Nilsson held a position as Associate Research Scientist at the Department of Computer Science, Yale University, working mainly on Functional Reactive Programming with Prof. Paul Hudak. Dr. Nilsson's current research interests include functional programming, reactive programming, domain-specific languages for modelling and simulation, and unified notions of effectful computation.

×

Fixing Haskell Records

Neil Mitchell

---

records

haskell

daml

Day 2, 11 Oct starts 14:15 (Track 2)

Fixing Haskell Records
Neil Mitchell

Sadly, Haskell records aren't very good - problems include that field names must be unique and that record updates are not very expressive. A variety of solutions have been proposed over many decades, but none has gained traction. The closest answer Haskell has is the lens library, which famously ups the bar on complexity.

This talk explains how to fix all the pain, and make records a strength of Haskell, without making them harder to use. We show how to encode records and fields in a type class, then use existing Haskell machinery to abstract over multiple field names. This type class has been added to GHC, and is automatically generated for standard Haskell records. Building on that, we provide a convenient syntax through a Haskell preprocessor.

We've validated our design with the DAML programming language (based on the GHC compiler) which uses these records as standard. We're happy to report that users experiences have been very positive.

Record syntax: https://github.com/ndmitchell/record-dot-preprocessor DAML programming language: https://daml.com/

records haskell daml

---

About the speaker...

Neil Mitchell is a Haskell programmer who lives in Cambridge with his wife Emily and his son Henry. Neil has a PhD in Computer Science from York University, working on making functional programs shorter, faster and safer. Since then he's worked with F# at Credit Suisse and Haskell/F#/C++ at Standard Chartered and Barclays, taking the lessons of functional programming and applying them in finance.

Neil is a strong believer in the functional approach, finding the combination of conciseness, static-typing and testability to offer significant advantages. He is currently developing a number of open source Haskell projects, all of which can be found on his Github page or on Hackage. He welcomes both contributions via pull requests and bug reports via the GitHub issue trackers. Some of my more popular projects include:

Shake - a library for writing build systems, an alternative to make.
Hoogle - a Haskell API search engine, searching the standard Haskell libraries by function name and type signature.
HLint - a tool that suggests stylistic improvements to Haskell code.

Check out Neil's blog and follow him on Twitter @ndm_haskell.

×

GHC Runtime Linker by Example

Artem Pyanykh

---

runtime

linker

compiler

ghc

haskell

Day 2, 11 Oct starts 14:15 (Track 3)

GHC Runtime Linker by Example
Artem Pyanykh

Linkers are one of the least understood yet widely used software components. GHC, unlike many other projects, has its own rather complex linking facilities in the runtime system that among other things power our beloved GHCi. And while having a custom linker has its benefits there are also drawbacks.

In this talk, Artem will aim to help listeners build a basic understanding of linking by means of examples, give an overview of the GHC's linker code, and describe current challenges and possible improvements.

A level of familiarity with C and ASM is helpful, but not required.

This is a follow-up to some work Artem has done around RTS linker in GHC: https://gitlab.haskell.org/ghc/ghc/merge_requests/348/diffs

Related materials can also be found in this blog post

runtime linker compiler ghc haskell

---

About the speaker...

Artem Pianykh is a Software Engineer at Facebook in London. Before joining Facebook he spent several years doing data science, machine learning, and startups until discovered his passion for functional programming and compilers. He is one of the top contributors to Scalaz ZIO and a modest contributor to GHC.

Artem has a Ph.D. in Math and strives to apply the skills he developed while doing research to his work.

×

15:00

Tea & Coffee Break

15:15

Lightning talk: Evolving an Entity-Component Game Engine in Haskell

Tom Johnson

---

types

entity

haskell

Day 2, 11 Oct starts 15:15 (Track 1)

Lightning talk: Evolving an Entity-Component Game Engine in Haskell
Tom Johnson

Videogame logic and architecture has some interesting requirements that don't suit either traditional functional or object-oriented paradigms. Entity/controller systems have arisen as an alternative paradigm, implemented atop traditional languages, to help solve these problems.

In this talk, Tom will show how he evolved an entity/controller system in Haskell, as a series of small progressions from simpler abstractions, and how Haskell's type system allows abstracting over types to provide a very clean user experience.

types entity haskell

---

About the speaker...

Tom is a Java developer by trade, but a functional programmer in his heart and a language tinkerer in his soul. When not being opinionated about code, he's busy being opinionated about Extreme Programming. Sometimes he builds electric guitars, but he's not very good at that.

×

Lightning Talk: The Power Of Const

Markus Hauck

---

const

datatypes

functors

fp

haskell

Day 2, 11 Oct starts 15:15 (Track 2)

Lightning Talk: The Power Of Const
Markus Hauck

At first glance, the `Const` newtype looks nonsensical. But as it turns out, this humble newtype has a lot of interesting things going for it. This talk will look at some of the surprising usages of Const and show you that there is a lot of cool stuff going on.

×

Lightning Talk: The Elm Architecture in Haskell: Managing state with multiple threads

Marcelo Lazaroni

---

architecture

elm

fp

haskell

Day 2, 11 Oct starts 15:15 (Track 3)

Lightning Talk: The Elm Architecture in Haskell: Managing state with multiple threads
Marcelo Lazaroni

Elm is a pure functional language for the front-end. It enforces an architecture that allows programs to stay pure in an event-based setting.

It turns out that this architecture is a great idea for Haskell too. It provides an easy to understand the pattern to organise the state in long-lived or complex Haskell applications.

The Elm Architecture replaces the threading of a state monad or a stack of monad transformers through the program with a single pure update function. Its event-based approach provides a simple way to handle concurrency, making things even more fun.

Attendees will come out knowing how to organise a multi-threaded Haskell application using the Elm Architecture. We will see how to perform non-blocking IO and how to continuously update our state with computations from multiple threads; all inside one simple pure function.

architecture elm fp haskell

---

About the speaker...

Marcelo Lazaroni is a London based developer originally from Brazil.

He has a Bsc in Computer Science from the University of West London and after writing a Twitter client for Chrome in Haskell and Elm as a side project hasn't been able to leave the functional paradigm. Marcelo has convinced a few companies to use pure FP languages and currently spends his days building a secure messaging platform in Elm for Pushfor.

He tweets at @Marcelolaza.

×

15:30

Lightning Talk: The Anatomy of an X-GRIN Back End. Showcase: Idris.

Andor Penzes

---

abstract-interpretation

compiler-construction

haskell

Day 2, 11 Oct starts 15:30 (Track 1)

Lightning Talk: The Anatomy of an X-GRIN Back End. Showcase: Idris.
Andor Penzes

In this talk, Andor is going to discuss the anatomy of GRIN as a compiler back end by showcasing the main challenges the grin team had to overcome when implementing.

There are two different approaches for implementing a GRIN back end for a programming language. The first one is to use an intermediate language called Lambda, and the second one is to compile the front end language directly to GRIN. Both approaches will be briefly examined. The second part of the talk will focus on the details of the Idris-GRIN back end which consists of three main parts: an API for GRIN code generation, a program transformation selector, and the implementation of the primitive operations of Idris. The Idris-GRIN back end is mostly written in Haskell, the rest is implemented in C and LLVM-IR. The presentation is approachable by all audiences.

abstract-interpretation compiler-construction haskell

---

About the speaker...

Andor is a Haskell developer and enthusiast, interested in theoretical computer science, he has industrial experience with functional and object oriented programming, QA engineering, learns dependently typed programming and playing the hangdrum. Andor has recently revived his interest in compiler construction.

×

Lightning Talk: Ideas for Future Haskell Tooling

Csaba Hruska

---

ux

programming-environment

optimization

tooling

haskell

Day 2, 11 Oct starts 15:30 (Track 2)

Lightning Talk: Ideas for Future Haskell Tooling
Csaba Hruska

The Haskell ecosystem mostly consists of loosely connected tools e.g. editor, compiler, REPL interface, profiler. However, it would be beneficial for the programming experience if these tools were tightly integrated. The optimizer and the language runtime could provide valuable information for the programmer about inlining, unboxing, strictness, tail calls, heap/stack allocation, unevaluated expressions. A perfect editing environment would present this information in the context of the source code.

In this talk Csaba will share his vision of working in an environment that leaves nothing hidden under the hood, thereby giving the programmer full control over every aspect of compilation in a user-friendly way.

ux programming-environment optimization tooling haskell

---

About the speaker...

Csaba is an enthusiastic Haskell programmer with interest in compilers, graphics programming and game development.

He likes to experiment with cutting edge technologies usually doing it in open source collaboration.

Csaba's projects typically combine multiple fields from his interest. i.e.

LambdaCube 3D, a pure functional domain specific language for computer graphics
GRIN, a compiler back-end for lazy functional languages with whole program optimisation support (https://github.com/grin-tech/grin)

Csaba tweets at @csaba_hruska.

×

15 minute Lightning Talk (TBC)

---

haskellx

haskell

15:45

15 minute Lightning Talk (TBC)

---

haskellx

haskell

15 minute Lightning Talk (TBC)

---

haskellx

haskell

15 minute Lightning Talk (TBC)

---

haskellx

haskell

16:00

Tea & Coffee Break

16:15

Keynote: Gabriele Keller

Gabriele Keller

---

functional-programming

haskell

Day 2, 11 Oct starts 16:15

Keynote: Gabriele Keller
Gabriele Keller

functional-programming haskell

---

About the speaker...

Gabriele Keller has recently been appointed as chair of the Software Technology Group at Utrecht University. Before moving to the Netherlands, she co-founded the Programming Languages & Systems Group at the University of New South Wales, and was a Principal Researcher at Data6 (formerly NICTA) in the Trustworthy Systems project.

She contributed to the design of type families in Haskell, and is one of the co-authors of the paper "Associated Type Synonyms", which won the ACM SIGPLAN Most Influential ICFP Paper Award. She co-developed leading Haskell high-performance array frameworks, including Repa and Accelerate. Her research interests are type systems, functional languages, and how these languages can be used to reduce the costs of software development, in particular in the context of high-performance computing and safety-critical systems.

×

17:15

Haskell eXchange 2019 Wrap Up Presentation

17:25

End of Haskell eXchange 2019 - See you in 2020!
Sneak Preview
Excited to have Philip Wadler joining us this year for a Haskell eXchange London keynote!

Philip Wadler is a winner of the POPL Most Influential Paper Award, has contributed to the designs of Haskell, Java, and XQuery, and is a co-author of Introduction to Functional Programming (Prentice Hall, 1988), XQuery from the Experts (Addison Wesley, 2004) and Generics and Collections in Java (O'Reilly, 2006). He has delivered invited talks in locations ranging from Aizu to Zurich.


What will you be sharing this year? What inspired you to give this talk?

I've written a new textbook, Programming Language Foundations in Agda, and I'm looking forward to telling folk about it. (Programming Languages) in Agda = Programming (Languages in Agda) The most profound connection between logic and computation is a pun.

The doctrine of Propositions as Types asserts that propositions correspond to types, proofs to programs, and simplification of proofs to evaluation of programs. The proof of a conjunction is a pair, the proof of a disjunction is a case expression, and the proof of an implication is a lambda expression. Proof by induction is just programming by recursion. Dependently-typed programming languages, such as Agda, exploit this pun. To prove properties of programming languages in Agda, all we need do is program a description of those languages Agda. Finding an abstruse mathematical proof becomes as simple and as fun as hacking a program.
Do you have any blog posts/podcasts or materials you think people might enjoy reading before coming along to your talk?
This talk introduces Programming Language Foundations in Agda, a new textbook that is also an executable Agda script---and also explains the role Agda is playing in IOHK's new cryptocurrency. The textbook can be found here: http://plfa.inf.ed.ac.uk
Catch Philip Wadler at Haskell London this October! More info on our Programme Page
---
Venue
CodeNode
CodeNode is the UK's largest venue dedicated to Technology events and was designed to provide a space for Skills Matter's community of software professionals to come together and enjoy meetups, conferences, training and networking events. With fantastic transport links and located in the heart of London's Tech City, Codenode welcomes thousands of engineers each year, who come together to learn and share skills, exoerience and collaborate on projects.
CodeNode features six dedicated event spaces, a large break-out area, complete with fully-licensed bar, reliable wifi, plenty of power sockets, and 6 dedicated event and collaboration spaces.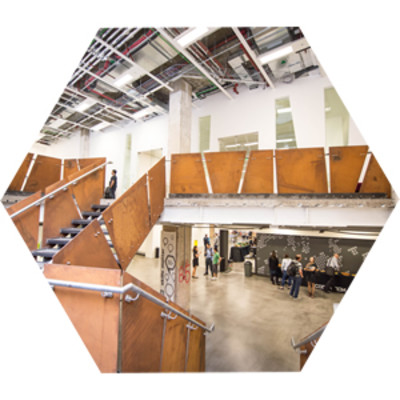 Get Involved
Call For Papers is now CLOSED
Thanks for submitting a proposal, the response's been overwhelming and we are currently working on selecting talks. Click here to stay up to date and find out more on speakers as we'll start publishing the line-up very soon!
Volunteer at Haskell eXchange 2019!
Want to help us facilitate a great conference? Help us set up the conference spaces, introduce talks and speakers, field Q&A questions with mics, or support some of the workshops and hacks we've got in store? Sign up as a volunteer and get a free ticket to the conference!
We ask all volunteers to help us with the set up of the conference on 10 October (the day before the conference) and and some hours of your time during the conference, for example to compare the talks or help field questions with mics.
If that sounds like fun, email conferences@skillsmatter.com and we'll be in touch shortly to sign you up to this year's volunteering team.
Haskell eXchange 2019 Diversity Scholarship Plan
The Haskell eXchange 2019 Diversity Scholarship Plan is now closed, thank you to all those who applied, and please feel free to apply again next year.
Sponsors
Whether you are seeking to improve visibility of your tools, devices or projects, or simply would like to support Haskell eXhange's passionate community through your engagement, our sponsorship team will be able to help you select the best sponsorship package for you! Email sponsors@skillsmatter.com or phone 0207 183 9040.
Available Packages
To discuss sponsorship opportunities please contact the team:
Press
Press Pass Registration
Skills Matter gives out Press Passes to both in-house and freelance editors, journalists, bloggers and influencers. We encourage those who have a genuine passion for tech and love to share great stories with tech communities and industries to apply.
SkillsCasts
Hold tight, skillscasts coming soon!
Other Years