2 DAY CONFERENCE
µCon London 2019 - The Microservices Conference
Topics covered at

#mucon
Speed of change matters to anyone building software. Many engineering teams have identified Microservices as an important component of this architectural approach to designing more flexible systems that can meet the needs of their fast changing businesses. Applying this approach however, is hard. And ideas and practices are still very much evolving. To help with that, we've launched muCon - a conference to learn about emerging technologies and approaches, share challenges and evolve practices and ideas.
Join us at muCon London on November 4th and 5th 2019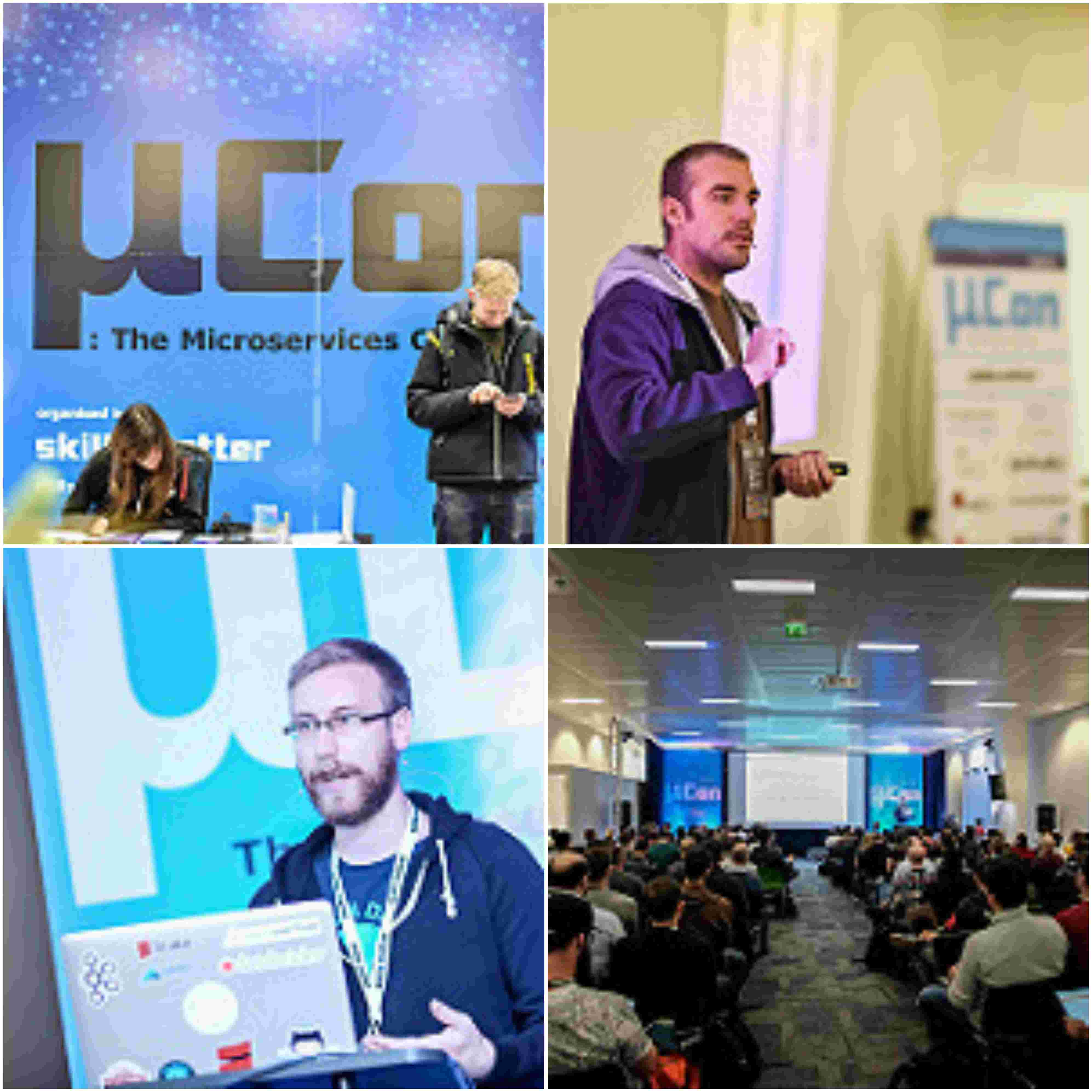 Join µCon London 2019 to learn how other teams have adopted microservices and what they learned along the way. Share the challenges you are facing, the technologies you are exploring and the skills you have gained with many other engineers passionate about creating highly flexible systems that rock.
Once again you'll have the chance to learn from leading experts of the microservices world - with VIP keynotes from the likes of Russ Miles and many more to be announced soon! Explore our confirmed speakers here
Follow us at #mucon for all the latest updates on the conference!
Tickets
We have some great Early Bird offers still available, so if you are planning to join us for two days packed with microservices fun, get your skates on and book your ticket today!
Code of Conduct
Please find our Code of Conduct here.
Get Involved
Would you like to help us facilitate a great conference? Help us set up the conference spaces, introduce talks and speakers, field Q&A questions with mics, or support some of the workshops and hacks we've got in store? Sign up as a volunteer and get a free ticket to the conference!
Impressions of last year
Thrilled to have Legacy Code icon Michael Feathers keynoting at muCon 2019!
Michael Feathers is founder and Director of R7K Research & Conveyance, which specialise in software and organisation design, and was previously Chief Scientist of Obtiva. He has worked with hundreds of organisations to revitalise their code as well as support in process change and software design. Michael is a powerful voice on the relationship between complex code evolution and output efficiency within organisations.
Our rock-star Russ Miles will be back with another stellar Keynote at muCon 2019!
Russ Miles is CEO of ChaosIQ.io, makers of the Chaos Toolkit that is a free open source toolkit for getting started with Chaos Engineering. He is author of Antifragile Software: Building Adaptable Software with Microservices and Head First Software Development, and provides a mix of engaging conceptual theory and practical exercises as an international speaker on techniques for helping software adapt to the ever-present force of change.
CodeNode
CodeNode is the UK's largest venue dedicated to Technology events and was designed to provide a space for Skills Matter's community of software professionals to come together and enjoy meetups, conferences, training and networking events. With fantastic transport links and located in the heart of London's Tech City, Codenode welcomes thousands of engineers each year, who come together to learn and share skills, exoerience and collaborate on projects.
CodeNode features six dedicated event spaces, a large break-out area, complete with fully-licensed bar, reliable wifi, plenty of power sockets, and 6 dedicated event and collaboration spaces.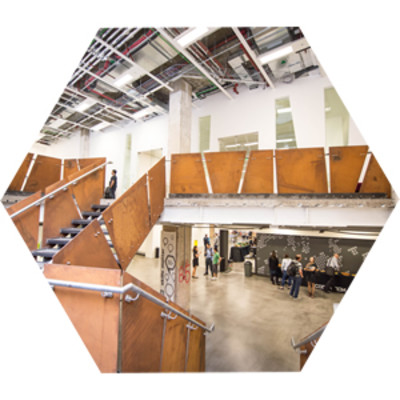 Help Us Shape the Conference - Share your ideas here!
We'd love your ideas on how we can better create the next edition! Let us know what kind of conference you would enjoy, share with us which experts you would like to learn from and contribute to the direction of the event! Share your ideas in the form below.
muCon London 2019 Diversity Scholarship Plan
Skills Matter is proud and happy to share our muCon Diversity Scholarship Plan which provides support to those from traditionally underrepresented and/or marginalized groups in the technology and/or open source communities who may not have the opportunity to attend muCon for various reasons. Scholarships are awarded based on a combination of need and impact. Scholarship recipients will receive a complimentary ticket to the conference. Please note, travel expenses are not covered under this scholarship and are the responsibility of the scholarship recipient. Eligibility Applicants should be from a traditionally underrepresented and/or marginalized groups in the technology and/or open source communities and be unable to attend without some assistance. We look forward to having you at muCon 2019! To apply please fill in this form:
Volunteer at muCon London 2019!
Interested in microservices, and eager to learn the latest news? You have the chance to get a free ticket to muCon London 2019! All we need from you is some help in setting up the conference and assisting us during the conference itself! You will be free to attend the conference for the remainder of the time.
Are you ready then? Email us at conferences@skillsmatter.com and we will put your name down as a volunteer for muCon London 2018! Shifts and detailed info will be confirmed about one month prior to the conference.
Joining us for µCon London 2019 and want more? Make it a whole week of microservices learning with these fringe courses...
Call or email our team about the µCon Fringe Package for a special discount on bundle tickets!
Russ Miles' Microservices Workshop
30th October - 1st November
Ever experienced that moment where your heart sinks at the words "We just want you to make this one, small and trivial change…". If you build software, change is an inevitable force in your life and your ability to react to change can be the difference between a killer product and a last-to-the-post flop.
Join Russ Miles and learn the newest techniques in making code that lasts so that your code will stand the test of time!
Book your place here!
Fast Track to RESTful Microservices
11th - 13th November
Are you ready to learn how to design and build microservices with RESTful APIs? Are you looking for dynamic, hands on training with in depth discussions to dig deep into your questions? Join Jim Webber for a comprehensive 3-day course comprising mixture of theory and practice at the leading edge of REST and Microservices. Learn how to design and build microservices with RESTful APIs through examples in code, live demos and design challenges, together with lively discussion to help mature our thinking on what makes a competent microservices ecosystem. Get your ticket here!
Whether you are seeking to improve visibility of your tools, devices or projects, or simply would like to support µCon's passionate community through your engagement, our sponsorship team will be able to help you select the best sponsorship package for you! Email sponsors@skillsmatter.com or phone 0207 183 9040.
To discuss sponsorship opportunities please contact the team:
Would you like to write about muCon 2019? Do you blog on innovations on microservices? Come and join us at muCon London this year! If you blog about muCon 2019! and send us the link, we'll proudly feature you on these pages!
And if you would like to write an article or interview some of muCon's amazing speakers, inventors and thinkers this year, contact marketing team and have a chance to win a free press pass.
Hold tight, skillscasts coming soon!