2 DAY CONFERENCE
P3X - People, Product & Process eXchange 2019
Topics covered at

#P3X
P3X aims to broaden the conversation between three core themes: People - Maximise human potential, Product - Explore products and align vision, Process - Deliver world-changing outcomes.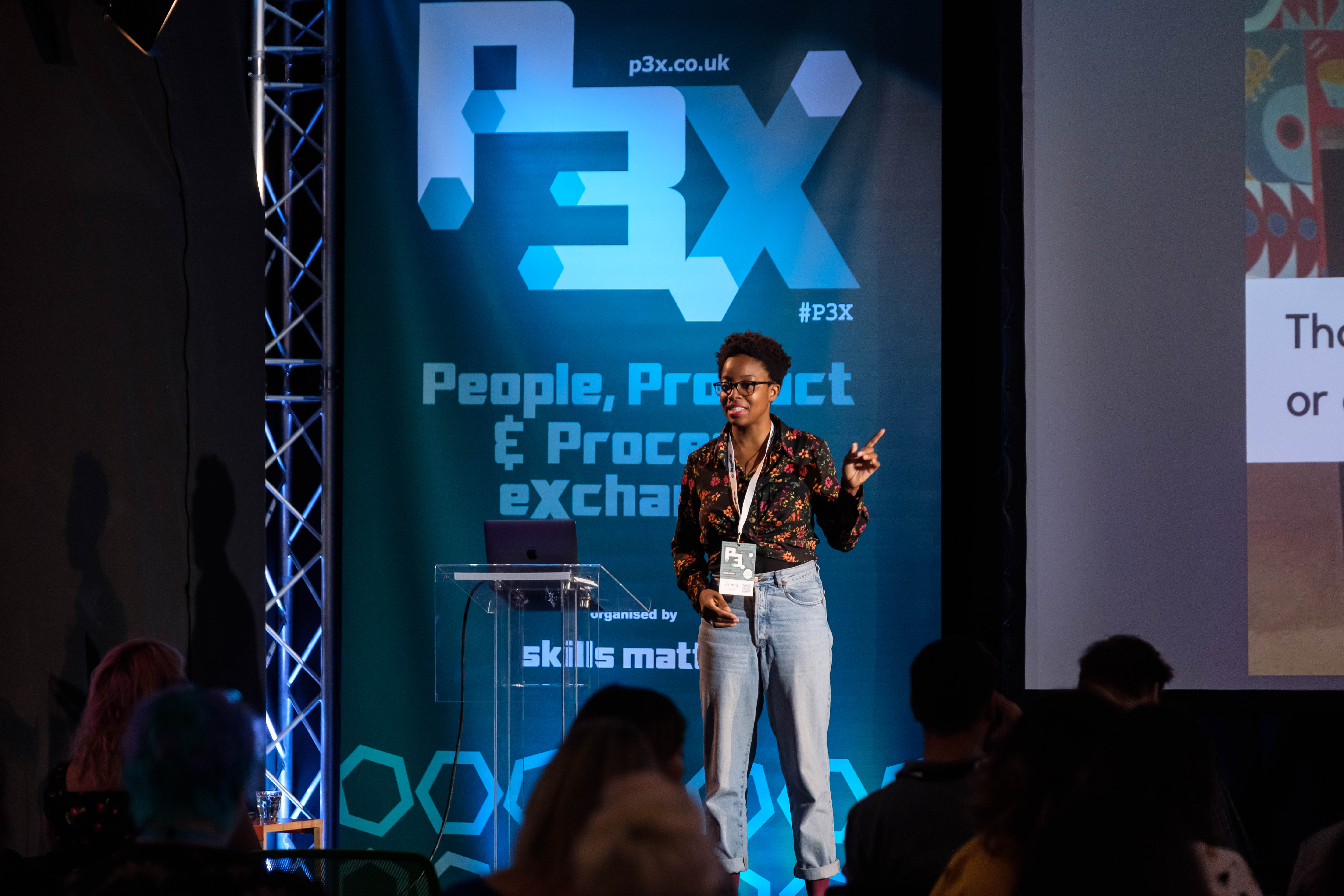 Bridge the gap between business and technical teams with better collaboration
P3X is the go to Conference aiming to explore and discover how three core themes: People, Product & Process can can collaborate. The flexibility of these three tracks allows you to cherry-pick the talks most relevant to you, or try something completely new.
People
Maximise human potential
A look at how collaboration between business and technical teams maximises our potential: from diversity and collective intelligence to factors that help us collaborate more effectively.
Product
Explore products and align vision
What are the ways in which we frame, slice, understand and explore the intent of product evolution?
Process
Deliver globally-relevant outcomes
A look at the practices, tools, models and techniques that help us deliver outcomes that change the world.
Over two days, a mixture of stimulating talks and practical workshops will equip you with the knowledge to apply effective collaboration to an aligned vision, resulting in real-world outcomes.
View Full Programme →
You'll learn how to:
Align business and technical teams towards the same vision
Remove wastage from development processes
Remove opportunities for misunderstanding
Identify the quickest path to value
Maximise opportunities for feedback and learning
Maximise the effectiveness of all disciplines within a cross-functional team
Who should attend?
P3X offers value to everyone in the software development cycle.
Past attendees include: Agile/Scrum Practitioners, Product Managers, Team Leads, Developers/Engineers, Software Architects.
No prior knowledge of Agile, BDD or TDD is required. Explore the programme to find your ideal track.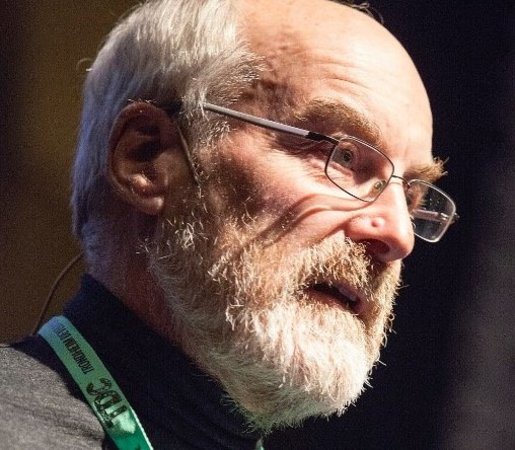 Dave Snowden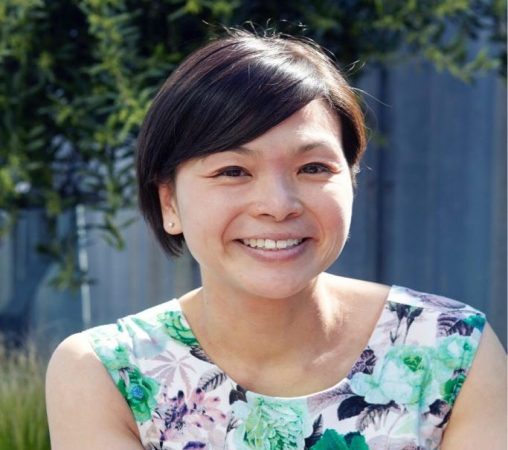 Portia Tung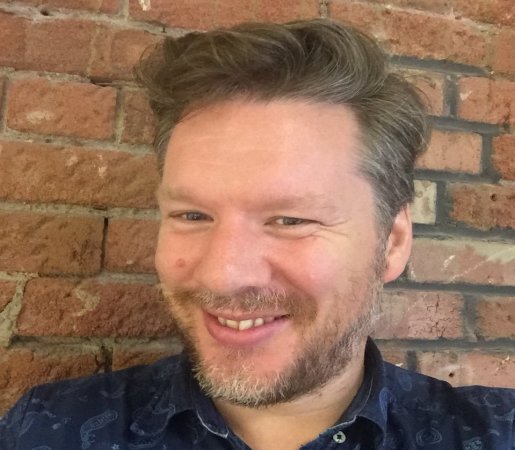 Nat Pryce
Aino Corry
Diversity Scholarship Plan
Skills Matter is proud to share our Diversity Scholarship Plan which provides support to those from traditionally under-represented and/or marginalised groups who may not normally have the opportunity to attend this event.
More information here.
Volunteer
Get a free ticket in exchange for some help setting up the conference and a few hours on the days of the conference.
More information here
Code of Conduct
We are committed to providing a friendly, safe and welcoming environment for all. Learn more in our Code of Conduct.
Tickets
Payment by major credit/debit cards, PayPal & Bank Transfer is accepted.
Book Now →
Watch Last Year's Talks
View free SkillsCast recordings of last year's talks.
View SkillsCasts →
CodeNode
CodeNode is the UK's largest venue dedicated to Technology events and was designed to provide a space for Skills Matter's community of software professionals to come together and enjoy meetups, conferences, training and networking events. With fantastic transport links and located in the heart of London's Tech City, Codenode welcomes thousands of engineers each year, who come together to learn and share skills, exoerience and collaborate on projects.
CodeNode features six dedicated event spaces, a large break-out area, complete with fully-licensed bar, reliable wifi, plenty of power sockets, and 6 dedicated event and collaboration spaces.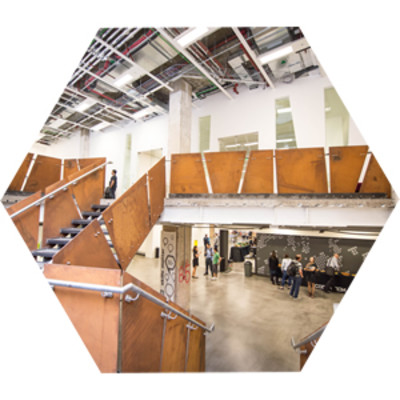 Help Us Shape the Conference - Share your ideas here!
We'd love your ideas on how we can better create the next edition! Let us know what kind of conference you would enjoy, share with us which experts you would like to learn from and contribute to the direction of the event! Share your ideas in the form below.
P3X Diversity Scholarship Plan
Skills Matter is proud and happy to share our P3X Diversity Scholarship Plan which provides support to those from traditionally underrepresented and/or marginalized groups in the technology and/or open source communities who may not have the opportunity to attend P3X for various reasons.
Scholarships are awarded based on a combination of need and impact. Scholarship recipients will receive a complimentary ticket to the conference.
Please note, travel expenses are not covered under this scholarship and are the responsibility of the scholarship recipient.
Eligibility
Applicants should be from a traditionally underrepresented and/or marginalized groups in the technology and/or open source communities and be unable to attend without some assistance.
We will be reviewing submissions and get back to applicants by 7th October.
We look forward to having you at P3X 2019!
To apply please fill in this form:
Volunteer with Us!
Would you like to help us facilitate a great conference? Help us set up the conference spaces, introduce talks and speakers, field Q&A questions with mics, or support some of the workshops and hacks we've got in store? Sign up as a volunteer and get a free ticket to the conference!
Joining us for P3X 2018 and want more? Make it a whole week of collaboration learning with these fringe courses... Call or email our team about the P3X Fringe Package for a special discount on bundle tickets!
Whole Team Approach to Agile Testing
4th-6th November 2019
Are you part of a testing team that is transitioning to an agile development process? Are you keen to learn how to become a valued member of an agile team and contribute to delivering a continuous stream of business value?
Join Janet Gregory for her Agile Testing course to learn the values and principles that help testers adopt an agile testing mindset, and how the whole team contributes to the success of practices, including automation.
Get your ticket here!
BDD from Start to Finish: Successful Delivery through Continuous Collaboration
4th-6th November 2019
This highly participatory 3 day workshop equips you with a toolkit to help align teams towards the quickest path to value and accelerate iterative delivery through more effective collaboration.
Drawing on collaborative techniques from Lean, BDD and Specification by Example (as well as some new ones), you will gain a hands-on understanding of how to leverage examples to guide conversations and drive development throughout the life-cycle of a project and beyond, from ideas to living documentation, from analysis to Dev.
Get your ticket here!
Agile at Scale: Inspired by Spotify
5th-6th November 2019
Want to build an organisation that enables agile at scale and unleashes the power of small autonomous teams? Join Joakim Sunden to hear inspiring real world examples of how Spotify grew a dynamic learning organisation that continually reinforces a high-trust culture and supports engaged autonomous teams.
This course will help you and your team to understand how and why it was optimized, the challenges that come with the method, and how companies can adapt and continue to evolve while employing this strategy of agile at scale.
Get your ticket here!
Martine Devos' Certified Scrum Master, Estimation and Planning Class
11th-12th November 2019
Learn how best to support and coach your team by helping product owners and developers capture and understand requirements through stories and acceptance tests, prioritising the backlog, and planning and estimating regular releases through to production. Join Martine Devos, an expert in organisational development with over 30 years of managerial experience, for this 2-day ScrumMaster Course where you will focus on Estimation and Planning. You will learn about the theory and ideas underpinning Scrum and Agile techniques, and put theory into practice through a variety of exercises and take-aways which you will be able to use on your own projects with your co-workers.
Get your ticket here!
Whether you are seeking to improve visibility of your tools, devices or projects, or simply would like to support People, Product, Process eXchange's passionate community through your engagement, our sponsorship team will be able to help you select the best sponsorship package for you! Email sponsors@skillsmatter.com or phone 0207 183 9040.
Available Packages
To discuss sponsorship opportunities please contact the team:
Press Pass Registration
Skills Matter gives out Press Passes to both in-house and freelance editors, journalists, bloggers and influencers. We encourage those who have a genuine passion for tech and love to share great stories with tech communities and industries to apply.
Hold tight, skillscasts coming soon!