2 DAY CONFERENCE
P3X - People, Product & Process eXchange 2019
Topics covered at

#P3X
Overview
P3X aims to broaden the conversation between three core themes: People - Maximise human potential, Product - Explore products and align vision, Process - Deliver world-changing outcomes.
Bridge the gap between business and technical teams with better collaboration
P3X is the go-to conference aiming to explore and discover how three core themes: People, Product and Process can collaborate.
Over two days, a mixture of stimulating talks and practical workshops will equip you with the knowledge to apply effective collaboration to an aligned vision, resulting in real-world outcomes.
People

Maximise human potential

From diversity to collective intelligence, what are the factors that help business and technical teams better collaborate?

Product

Explore products and align vision

What are the ways in which we frame, slice, understand and explore the intent of product evolution?

Process

Deliver globally-relevant outcomes

What are the practices, tools, models and techniques that can help us deliver world-changing outcomes?
The flexibility of these three tracks allows you to cherry-pick the sessions most relevant to you and your team, or try something completely new.
---
P3X 2019 Keynote Speakers:
Dave Snowden

Portia Tung

Nat Pryce

Aino Vonge Corry

Daniel North

Janet Gregory



View the Full Programme of Talks & Workshops→
---
Programme
Day 1: Thursday 31st October
Don't miss these amazing talks! Please note that this schedule is still subject to changes - watch this space :)
Track
CTRL
ALT/TAB
CMD
08:30

Registration & Breakfast

09:00

Welcome to P3X 2019 - Day 1

09:15

Keynote: SWARMing into Action

Daniel North

---

processes

swarming

deliberate-discovery

bdd

product

agile

people

Day 1, 31 Oct starts 09:15

Keynote: SWARMing into Action
Daniel North

Daniel has been Scaling Without a Religious Methodology or SWARMing, for a while now. He's talked about the principles behind this and the table stakes necessary for starting, but then what? How do you get started, and how do you set yourself up for success?

The answers lie in People, Process and Product among other things, so it seems appropriate to share how he's been structuring a programme to evolve a 6,000-person start-up (!) from good to great. As Stephen Covey says: Begin with the End in Mind.

processes swarming deliberate-discovery bdd product agile people

---

About the speaker...

Daniel North uses his deep technical and organisational knowledge to help CIOs, business and software teams to deliver quickly and successfully. He puts people first and finds simple, pragmatic solutions to business and technical problems, often using lean and agile techniques. With over thirty years of experience in IT, Dan is a frequent speaker at technology and business conferences worldwide.

The originator of Behaviour-Driven Development (BDD) and Deliberate Discovery, Daniel has published feature articles in numerous software and business publications, and contributed to The RSpec Book: Behaviour Driven Development with RSpec, Cucumber, and Friends and 97 Things Every Programmer Should Know: Collective Wisdom from the Experts. He occasionally blogs at dannorth.net.

×

10:00

Tea & Coffee Break

10:15

Bringing Humanity Back to the Workplace

Gitte Klitgaard

People

---

team-work

bdd

agile

Day 1, 31 Oct starts 10:15 (CTRL)

Bringing Humanity Back to the Workplace
Gitte Klitgaard

How many times have someone told you:

Stop being emotional!?
Act like a professional?
Feelings do not belong at work?

Some people seem to be two different people at work and outside work; different identities and definetly different feelings. In fact feelings only exits in one of the roles.

Gitte believes this perception of what professionalism is, and the splitting of people is damaging to them. And it is damaging the industry.

Companies and individuals need to realise that being professional does not mean being inhuman. In fact humanity is a great asset at works as well as in life, and there is a need for more workplaces where it is safe to be a whole human and not just a part.

team-work bdd agile

---

About the speaker...

Gitte Klitgaard is an agile coach with more than a decade of experience working for companies as well as coaching individuals. She lives and loves agile, and hates turf wars, which is why she took the oath of non-allegiance. Why fight over methods, when we can use that energy to help people? Gitte wants to change the world by helping people work better together and feel better about themselves. She is known for speaking her mind in a way that helps people actually listen to what she says; maybe because her main working tools are listening and caring. As an active part of the agile community, Gitte often engages in discussion online and offline, and is part of the organiser team of German Agile Coach Camp as well as a facilitator at other events.

She has great interest in how people function, how we communicate, how the brain works, what motivates us, how we can feel better about ourselves, and how to be perfect in our imperfections.

Working in different companies in Europe and developing training as needed, her expertise now centre on soft skills, as she has found this to be something missing in many organisations. The past few years she has been focusing on creating psychological safety.

Since 2013 Gitte has been speaking and doing workshops, and keynoting at international conferences across three continents (mainly for developers, agile professionals and testers). Her talks are often about the topics we don't talk about: stress, mental health, inclusion, vulnerability and courage.

Follow Gitte on Twitter @nativewired.

×

Storystorming

Martin Schimak

Product

---

design

modelling

collaboration

agile

people

Day 1, 31 Oct starts 10:15 (ALT/TAB)

Storystorming
Martin Schimak

Storystorming is a young and very lightweight set of methods to explore and understand user journeys, work procedures and whole business processes by telling visual stories and by focusing on natural language.

It combines ideas coming from Event Storming, Domain Storytelling, User Story Mapping, Impact Mapping and Example Mapping in such a way that the result of one method serves as a starting point for others - or simply to validate the result of another method.

In this talk Martin will focus on the simplest aspect of Storystorming, which leverages the fundamental "Subject - Predicate- Object" structure of language, and enables domain experts to tell their stories in the most natural way, without requiring them to learn anything but five different colours.

Software developers, on the other hand, can assist with regards to the method, even if they at first do not get at all what the experts are speaking about, and even if they do not get it for a longer period of time. It may sound like a contradiction, but Storystorming enables the "listening mode" through visualization of language - and this mode is its feature. Because the most natural way to learn a language certainly is to listen to the parents, to imitate them and then to speak the language yourself. Little children repeat what they have heard and receive feedback.

Gradually, they understand more words, begin to form sentences and later tell their own stories. By asking experts to record and visualize their language with a very simple system, Storystorming enables a similar style of learning. Now that we see the stories, we will fail fast and learn even faster!

design modelling collaboration agile people

---

About the speaker...

For over a decade Martin has been working in complex domains like energy trading, health care or wind tunnel organization. As a coder, he has a soft spot for readable and testable APIs and enjoys to design services around long-running capabilities. As a "domain decoder", he is into Domain-Driven Design and with Storystorming he now integrates methods which shift the focus from technology to the user value of what we do. Martin blogs at https://medium.com/plexiti and publishes in magazines like InfoQ and OBJEKTspektrum, a well-read german periodical for which he is an editorial member. In his hometown Vienna he organises meetups around Domain-Driven Design, Microservices, Reactive and Distributed Systems. Martin is a contributor to several projects on GitHub and a trainer with experience in 50+ companies and 10+ countries. He regularly speaks at meetups and conferences across Europe - and from time to time in the US.

×

Doodle Driven Development

Ciaran McNulty

Process

---

gherkin

bdd

agile

Day 1, 31 Oct starts 10:15 (CMD)

Doodle Driven Development
Ciaran McNulty

Building a shared understanding between business and development can be messy. Humans scribble on whiteboards, rip up index cards, and stick things to the wall.

Automating examples brings huge benefits, but standardised BDD practices can feel artificial. You'll see a typical Gherkin-oriented methodology and how it works, then explore some more natural visual formats for examples, and how they can practically be used to drive test.

gherkin bdd agile

---

About the speaker...

Ciaran helps teams at all levels of ability improve via training and coaching. He has been a PHP professional since the late 90s and is passionate about TDD, BDD and Agile methodologies. He is lead maintainer of PhpSpec, a unit level BDD tool.

Ciaran tweets at @CiaranMcNulty, his GitHub profile is at https://github.com/ciaranmcnulty, and his website can be found here.

×

10:45

Tea & Coffee Break

11:00

Social Intelligence Helps, and Hinders, Teamwork … What You Can Do About It?

Sarah Templey

People

---

teamwork

collaboration

agile

people

Day 1, 31 Oct starts 11:00 (CTRL)

Social Intelligence Helps, and Hinders, Teamwork … What You Can Do About It?
Sarah Templey

A look at team dynamics from an evolutionary psychology perspective and how social intelligence makes a difference to how people behave and collaborate. People have behaviours with psychological roots, which evolved many generations ago to keep them safe from predators. Today, when working in teams and leading change, these behaviours can work against success. Those psychological factors that helped protect our ancestors from tigers now can hamper how effectively people in teams work, and how they engage with other stakeholders.

Identifying some key elements of social intelligence, this presentation will offer some thoughts on how to avoid the modern 'tiger-traps' and build stronger social intelligence skills for more effective collaboration.

teamwork collaboration agile people

---

About the speaker...

Sarah is a versatile project manager specialising in both IT-enabled and non-IT-led business change. She has a passion for applying psychology as a foundation for understanding how people interact, teams perform and business can transform. She finds it compelling because simple actions can have pronounced effects on complex situations. She believes this helps her to deliver strategic business change, lead and coach project teams.

She has worked in the industry for over 28 years, mainly in the engineering & construction sector, where she has held a variety of different roles. She has an engineering degree and a masters degree in psychology, as well as being a member of several professional bodies and a registered PRINCE2 Agile practitioner.

Follow Sarah on Twitter here.

×

Building Products in the Age of Chaos

Bethan Vincent

Product

---

disruption

innovation

product

agile

Day 1, 31 Oct starts 11:00 (ALT/TAB)

Building Products in the Age of Chaos
Bethan Vincent

Technology is moving at an ever greater pace, with new frameworks, languages and processes emerging almost constantly. Alongside changes to your tools and techniques for building products, consumers and businesses are undergoing digital transformations of their own, which means that user demands and expectations are also in flux at any given moment.

Bethan will explore how stakeholders/PMs/POs and development teams can respond to an ever shifting landscape (note: agile is only part of the answer) and offer some suggestions on dealing with the unknown future that is approaching at an ever greater pace.

disruption innovation product agile

---

About the speaker...

Bethan is the Marketing Director at Netsells, a Product Development Agency based in the beautiful and historic city of York.

Formerly a senior manager and part of the Product Team at cloud hosting company Bytemark, Bethan came into the tech sector after completing a degree in Medieval History and developing an ethical certification product. Through her work on defining ethical business practices and inspired by her unusual journey into tech, Bethan has become extremely passionate about encouraging diversity (in all forms) and inclusiveness in our sector. Outside of work, Bethan likes to write (sometimes questionable) code, meet interesting people and work on her podcast - The Brave, which explores the subject of resilience.

×

Agile for Introverts

María Castro

Process

---

communication

introversion

scrum

agile

agility

people

Day 1, 31 Oct starts 11:00 (CMD)

Agile for Introverts
María Castro

Agile Software Development is here to stay. It's very clear that the days of the lone wolf and rockstar programmers are left behind, and the secret of a successful project are integral teams, constant communication and quick reaction to changes. And to achieve that success a great amount of socialization is necessary.

This can be a difficulty for introverted persons, who can be eager to share their ideas and contribute to the teams but might be unable to do so because a very social environment can be very overwhelming to them.

In this talk, María will share her views as an introverted in an Agile team and how can everyone create spaces so introverts can feel more included in all stages of Agile development: * What does being an introvert really means? Everyone has their own ideas about introversion so she'll do a quick review of various psychological models and see what they all have in common to define what really is being introverted. * The challenges introverts can face on an Agile Team and her experiences about it. * What can introverts bring to the team? Being introverted is not a disadvantage, but it can be really easy to overlook their creative ways of thinking. * How to create spaces for introverts during the Agile cycle, where they can express their ideas comfortably and feel appreciated by their peers.

communication introversion scrum agile agility people

---

About the speaker...

Maria Castro is a Software Engineer specialized in web development.

She currently works as Web UI developer at Globant Chile and she is a Fullstack JavaScript enthusiast. She is also very interested in Agile Methodologies, has been a Scrum Master, and always is striving to learn and promote good development practices that help create good working environments that value diversity and continuous improvement.

×

11:30

Tea & Coffee Break

11:45

Your Agile is Unprofessional!

Helen Lisowski

People

---

case-study

agile

people

Day 1, 31 Oct starts 11:45 (CTRL)

Your Agile is Unprofessional!
Helen Lisowski

Having worked in highly agile companies, (and companies that only think they are highly agile!) Helen has recently noticed a trend... In the drive for authenticity, are you over-sharing?

In the race for more coaching, are you enabling poor people management? Is the 'cult' of [insert favourite framework here] actually preventing you from experimenting and learning?

This is a light-hearted talk with some stories from real life (heavily adapted to protect the innocent!). Helen will meander through some of the funnier stories of the last decade or so of their lives to talk about how you need to maintain your humanity, humility and integrity in today's workplace - but above all else, let's remain professional!

case-study agile people

---

About the speaker...

Helen Lisowski is an independent Agile & Management Coach. She has been involved in agile for well over a decade from International Corporations to startups, and everything in between.

Moving from yearly+ releases to a more frequent cadence contributed to taking 2 companies to acquisition. Crucially, doing so whilst recruiting, retaining and developing existing talent within the business. She claims her life is filled with questions about why we humans do what we do. Especially, why we do things that are not in our own best interest? Helen is passionate about helping fast-growing companies keep their culture during periods of rapid expansion. Applying this curiosity and learnings to her work with managers, agilists and teams, she is forever astounded at the positive difference it makes. Helen has been presenting, running workshops and writing for many years now. She blogs at FluidWorking.com and you can find her on Twitter @HelenLisowski. (She also has an obsession with afternoon tea, so if you bump into her say hi, and join her for a brew.)

×

Domain Modelling For Digital Transformations

Cyrille Martraire

Product

---

business-modeling

value-chain

specs

product-vision

process-review

digital-transformation

ddd

agile

Day 1, 31 Oct starts 11:45 (ALT/TAB)

Domain Modelling For Digital Transformations
Cyrille Martraire

The collaboration between business people and the development teams is often distorted by implementation concerns, past habits and past constraints. This is harmful, especially if you have major ambitions.

To achieve better software, developers could try to reverse-engineer from the given specifications, or you could embark into a joint exploration of the domain towards its first principles, which are the main concepts or assumptions that cannot be deduced from anything else.

Join Cyrille on this topic to find out how it can help your most challenging digital initiatives!

business-modeling value-chain specs product-vision process-review digital-transformation ddd agile

---

About the speaker...

Cyrille Martraire is CTO and partner at Arolla, the founder of the Paris Software Craftsmanship community and a regular speaker at international conferences.

With 17+ years of experience in startups, software vendors and banks, Cyrille still calls himself a developer. He's passionate about design in every aspect: TDD, BDD and in particular DDD.

Cyrille also has an extensive knowledge of capital market finance, and he's the author of the book Living Documentation to be published by Addison-Wesley Professional in 2018.

Cyrille tweets at @cyriux, and you can find out more about Arolla here.

×

10 years with BDD and SpecFlow

Gaspar Nagy

Process

---

specflow

case-study

bdd

agile

Day 1, 31 Oct starts 11:45 (CMD)

10 years with BDD and SpecFlow
Gaspar Nagy

Believe it or not, SpecFlow is 10 years old. The project started in 2009 and it was not only Gáspár's very first open-source project, but also his first try at improving his development process with BDD.

This talk is a kind of retrospect, but not in a sentimental, nostalgic way (OK, maybe a little bit). Through the presentations and workshops Gáspár has delivered so far, he will try to discover how BDD and the supporting tools like SpecFlow have been changing in the past 10 years.

specflow case-study bdd agile

---

About the speaker...

Gáspár Nagy is the creator and main contributor of SpecFlow, regular conference speaker, blogger, editor of the BDD Addict monthly newsletter (http://bddaddict.com), co-author of the "BDD Books - Discovery: Explore behaviour using examples" and "BDD Books - Formulation: Express examples using Given/When/Then" .

Gáspár is an independent coach, trainer and test automation expert focusing on helping teams implementing BDD and SpecFlow. He has more than 18 years of experience in enterprise software development as he worked as an architect and agile developer coach.

×

12:15

Lunch

13:15

Keynote: Playful Leadership - How to Enable Transformational Change and Have Fun Doing It

Portia Tung

---

play

coaching

quality

agile

leadership

Day 1, 31 Oct starts 13:15

Keynote: Playful Leadership - How to Enable Transformational Change and Have Fun Doing It
Portia Tung

Does creating change seem like a constant uphill struggle? Are you blocked by relentless resistance? Do you feel lost and alone in your efforts to create positive change?

It turns out change need not be full of pain and suffering. What's more, the pain can be managed and the suffering is purely optional. According to child development experts, play is the most effective and efficient way of enabling children to learn, lead, collaborate and be at their best. It turns out this also holds true for adults, especially when it comes to organisational change, based on Portia's 20 years of working and playing with adults in organisations large and small.

In this highly interactive talk, you will experience the catalysing power of play and gain an understanding of how play can convert seemingly relentless resistance to change into joyful anticipation of growth instead. You will learn and experience the benefits of play firsthand and, by being re-acquainted with the knowledge of play, explore what being a playful leader means to you.

You will get the chance to befriend your Mind Monkey (aka your amygdala) and through a pawful of tried and tested tools and techniques from play science, neuroscience, psychology and coaching, you will develop a greater appreciation of how to create transformational change for you and others.

Play your cards right and you will increase not only your EQ but develop your Play IQ, the foundation of all intelligences according to the latest Play Science theory. No humans or monkeys were harmed in the creation of this session. Bananas not included.

Learning Outcomes:

An understanding of the importance of play
A working knowledge of play
One or more ideas to play more
What being a playful leader means to you

play coaching quality agile leadership

---

About the speaker...

Portia is an Executive and Personal coach, Executive Agile coach and play researcher creating transformative change in a range of organisations including the Prime Minister's Office, the NHS, British Airways and global financial institutions. She readily draws from her 20 years of experience in the IT industry ranging from analyst programmer, to development manager, and IT consultant, to Agile coach, and more recently as a trained professional coach.

Portia combines coaching and business strategies with play to bring about positive and enduring change. She is also the founder of The School of Play dedicated to promoting happier adulthood through lifelong play into existence.

Portia is also the author of The Dream Team Nightmare, the first ever Agile novel where your discussions determine the outcome of the story.

×

14:00

Tea & Coffee Break

14:15

Exploring the World of Engineering Management

Maria Stylianou

People

---

impostor

selfdoubt

selfcare

peoplemanagement

engineeringmanagement

process

agile

people

Day 1, 31 Oct starts 14:15 (CTRL)

Exploring the World of Engineering Management
Maria Stylianou

Transitioning from an engineer to an engineering manager is like moving to a new country. You start exploring the infrastructure of the country and you learn the different paths that take you where you want to be. During this navigation, you will find yourself at a fork; one direction takes you to technical leadership and the other to people management. No matter the direction you choose, prepare to encounter two stops; the deadlock of self-doubt, and the roundabout of self-care.

This talk is the journey of Maria's first year as an engineering manager. Self-doubt and self-care are the two sides of the same coin she's been toying with during this journey. For each side, she will have a closer look to its core, answering the three how's; how it gets triggered, how it manifests, and how it impacts the engineering manager's ultimate goal; to build highly performant teams.

With this talk, expect to view people management with the fresh eyes of someone who's new to a country. What kind of knowledge is it taken for granted over the years from 'locals'? What learnings are they still valuable regardless of one's experience?

impostor selfdoubt selfcare peoplemanagement engineeringmanagement process agile people

---

About the speaker...

Maria is an Engineering Manager at Monzo, supporting engineers to grow into being their best selves. Before Monzo, Maria spent five years experimenting with different career paths; from engineering to building and failing startups. Empowering people to have greater impact has been her ultimate reward, so she decided to do that full time.

In her spare time, Maria is exploring improvisation, clowning, 30-day challenges and all sorts of experiments that feed her curiosity. She's also an avid capoeira student. 🤸‍♀️

×

The Screenplay Pattern: A Revolutionary Way to Structure Your Acceptance Tests

Matt Wynne

Product

---

tdd

bdd

agile

Day 1, 31 Oct starts 14:15 (ALT/TAB)

The Screenplay Pattern: A Revolutionary Way to Structure Your Acceptance Tests
Matt Wynne

If you've maintained an acceptance test suite of any significant size you'll know how important it is to keep that code organised. If you're hitting a GUI, you've probably tried the Page Objects pattern. You may even be pretty happy with it. But how well does your code really adapt to change? What if you want to run your acceptance tests against deeper levels of the domain? What patterns can you use now?

In this talk, Matt will gush excitedly about the Screenplay pattern, his new favourite golden hammer for acceptance test code organisation. He'll use real example to make sure you can go and apply this pattern back at home.

tdd bdd agile

---

About the speaker...

Matt is the author of The Cucumber Book, and in 2013 he cofounded Cucumber Limited with Aslak Hellesøy and Julien Biezemans. Their company was acquired by SmartBear in 2019 and he now works as a BDD Advocate with a mission to maximise the adoption of BDD practices in the software industry.

×

2

Love the Brain You're In

Chris Young and Kate Gray

Process

---

brain

neuroplasticity

machine-learning

artificial-intelligence

cognitive-psychology

neuroscience

agile

Day 1, 31 Oct starts 14:15 (CMD)

Love the Brain You're In
Chris Young and Kate Gray

Value streams are made of people. But what are people made of?

From different backgrounds, Kate now a post-graduate student in cognitive psychology and computational modelling and Chris an engineer, have reached a common commitment to understanding what makes you human and how that defines whether you thrive or flounder in your work.

Wherever you are in the value stream, understanding the brain is of benefit to yourself and your contributions to your team. Using familiar Lean concepts they will share the science and experiences they are aware of, adding to their understanding of why you do what we do:

Amongst other things we will look at:

Theory of constraints

You are the constraint so look after yourself: fuel your brain
Individual differences are extraordinary: biological, neurological, genetic
You can only think so much: respect your working memory capacity

Limit Work in Progress

Every minute of every day, your life is overwhelmed with works in progress
Context switching and your neurological limitations
Being in the moment

Small batch sizes

Limiting the impact of living in a "delayed-return environment"
The theory of how humans may learn language: chunking
Executive function cognitive psychology research

We are, each of us, an ongoing experiment in being human with different outcomes that influence every question, thought and observation we have.

In this session, Kate and Chris hope that by engaging with the science of the brain you can work better together, build better products together, and have a more satisfying and enjoyable life.

brain neuroplasticity machine-learning artificial-intelligence cognitive-psychology neuroscience agile

---

About the speakers...

Chris has been leading engineering teams since 1999. He was pivotal in the BBC's adoption of Agile in 2000-2001 using it to deliver the pioneering Multi-Screen Wimbledon Service for Sky.

Since then he has worked for broadcasters and platform owners including Dish Network in the US and Deutsche Telekom in Europe.

Most recently he led the development team for the YouView Set Top Box User Interface and headed up engineering for YouTube's largest Content Network outside the US; Base79 (now Rightster)

He is an active member of the Lean/Agile/DevOps community speaking at Meet Ups and conferences across Europe including CukeUp and Agile Cambridge.

Kate's diverse roles have included investing in start-ups and scale-ups; board-level consulting on transformation, innovation, business development and brand; executive coaching, communications strategist; and senior roles in transformation, brand, and business development with global corporations. She works with agility to ensure a focus on delivering value to customers. She is often recruited into situations that demand an injection of focus and energy to build momentum, and require diplomacy to achieve consensus among disparate interests.

Kate has worked with companies in technology, finance, media, healthcare, travel, sports, and beverages, and began her career in US national politics. She's completing a MSc in Cognition and Computation at Birkbeck. Free time is spent coaching and mentoring executives at corporations, start-ups and scale-ups, and promoting the benefits of greater diversity in business.

×

14:45

Tea & Coffee Break

15:00

Value Streams are Made of People

Elizabeth Keogh

People

---

metaphors

learning

bdd

agile

people

Day 1, 31 Oct starts 15:00 (CTRL)

Value Streams are Made of People
Elizabeth Keogh

For millenia, human beings have survived by learning, then applying learning to different contexts; with a fierce drive to find those patterns, even when they don't exist. It leads to a desire for predictability across every aspect of human life, affecting beliefs, behaviour and even identity, to the point that even the most complex of systems is treated as if they might be machines too... and the language used to model the world reflects that.

In this talk, Liz will look at the "metaphors we live by", and how work is typically treated as boxes and substances to be passed around. By breaking the boxes and considering the relationships between the people doing the work, possibilities for change and improvement emerge that might otherwise be missed, making value streams out of the people involved in them: not from the sum of their parts, but from the product of their relationships.

metaphors learning bdd agile people

---

About the speaker...

Liz Keogh is a Lean and Agile consultant based in London. She is a well-known blogger and international speaker, a core member of the BDD community and a contributor to a number of open-source projects including JBehave. She specializes in helping people use examples and stories to communicate, build, test and deliver value, particularly when faced with high risk and uncertainty. Liz's work covers topics as diverse as story-writing, haiku poetry, Cynefin and complexity thinking, effective personal feedback and OO development, and she has a particular love of people, language, and choices. She has a strong technical background with over 20 years' experience in delivering value and coaching others to deliver, from small start-ups to global enterprises. Most of her work now focuses on Lean, Agile and organizational transformations, and the use of transparency, positive language, well-formed outcomes and safe-to-fail experiments in making change innovative, easy and fun.

×

2

How Focusing on the 3 Ps Helped us to Successfully Scale Agile at M&G

Rebecca Slater and Sarah Nash

Product

---

process

product

agile

delivery

people

Day 1, 31 Oct starts 15:00 (ALT/TAB)

How Focusing on the 3 Ps Helped us to Successfully Scale Agile at M&G
Rebecca Slater and Sarah Nash

The organisation that Rebecca and Sarah works for made a decision in 2018 to fundamentally transform how they deliver change to their customers. The delivery teams had been following various Agile methodologies for some years but were always frustrated that the internal customers weren't working in the same way, and they frequently found that they couldn't get the level of engagement that they needed to make deliveries as successful as they could be. The decision to reform was made off the back of the success of a large programme of work that ran for over two years, where the key dates were fixed, so to ensure that they could meet these dates the programme leadership team decided to work in a more agile way.

They embedded the customers into the programme, co-located the teams and removed unnecessary layers of governance to enable quick decision making. The programme was a success and therefore it was decided to run the whole IT change department, in the same way, going forward. They waved goodbye to "projects" and said hello to living backlogs prioritised by the customers themselves! It sounded so easy but they then realised they had a lot of work to do! For example, they had to:

Decide whether to implement a known scaled Agile framework or whether to take various pieces from those out there to form their own - Process
Find Product Owners and convince the customers to empower them to make decisions – People & Process
Form new cross-functional teams & inspire them to feel positive about the change - People
Start focusing on the value of what they were to deliver to the customers - Product

process product agile delivery people

---

About the speakers...

Rebecca is a Scrum Master for two delivery teams at M&G in the Investment IT department. She joined M&G on the Graduate programme 13 years ago and have largely worked as a Business/Systems Analysts on many projects and programmes of work before becoming a Scrum Master.

During my time at M&G I have seen the company transform from delivering projects in a very traditional waterfall style followed by implementing pockets of Agile and then more recently a much larger transformation to scale Agile across the business. She os a huge fan of P3X and am looking forward to explaining how implementing some of the ideas that she has learned from previous conferences has helped to take the Investments IT department to the next level of their Agile journey.

Sarah is the Front Office Capability Owner at M&G which is our version of a Product Owner. Sarah joined the company as a Graduate Business Analyst 13 years ago and throughout her time at M&G Prudential she has worked across different departments in various roles which have largely involved supporting the Front Office users. She previously worked on and sponsored projects that were delivered in a waterfall style, but has been a champion of and played a key part in transforming the Investment IT department to scale Agile practises.

×

What did Deming's work on quality do for us?

Mike Harris

Process

---

quality

softwaretesting

testing

deming

lean

agile

Day 1, 31 Oct starts 15:00 (CMD)

What did Deming's work on quality do for us?
Mike Harris

W. Edwards Deming was a "quality pioneer' whose ideas have deeply affected how we work in agile and lean teams. Mike's presentation will give a quick overview of lean and agile, then take the audience through his journey discovering Deming's influence on quality, lean and agile.

As a result of the presentation the audience should gain a better understanding of lean, agile and of Deming's influence on quality. Knowing where the ideas on agile, lean and quality came from has helped him in his work in software quality and should also help the people who attend the presentation!

quality softwaretesting testing deming lean agile

---

About the speaker...

Mike has been a tester for 20 years and is currently the tester for Geckoboard. He has been a Tester and a Test Lead, and worked as a part of waterfall, lean and agile teams.

Mike has a B.Sc.(HONS) from Middlesex University and is an Associate of the University of Hertfordshire. He has also set up and led a Testing Community of Practice and been part of a successful agile transition.

×

15:30

Tea & Coffee Break

15:45

Lightning Talk: Design Patterns for Difficult Conversations

Hywel Carver

People

---

resolving-conflict

teamwork

working-with-humans

deep-tech

startups

training

agile

leadership

people

management

interpersonal-skills

Day 1, 31 Oct starts 15:45 (CTRL)

Lightning Talk: Design Patterns for Difficult Conversations
Hywel Carver

In mentoring/coaching CTOs and other tech leaders, one repeated phenomenon Hywel has seen is that people know they need to have a difficult conversation with other people they work with, but then shy away from having the difficult conversation for a variety of reasons.

This talk is a series of patterns you can use for preparing for, and having, difficult conversations with the people you work with to resolve problems and conflicts.

resolving-conflict teamwork working-with-humans deep-tech startups training agile leadership people management interpersonal-skills

---

About the speaker...

Hywel is the founder of Skiller Whale which helps companies get the most from their tech teams through targeted hands-on training. He also organises Tech Leader Dinners. He likes working with humans, but also computers, machine learning, startups and funk music.

×

Lightning Talk: Bringing Playfulness into Mentoring: A Case Study

Sarah Templey

People

---

playfulness

mentoring

agile

Day 1, 31 Oct starts 15:45 (ALT/TAB)

Lightning Talk: Bringing Playfulness into Mentoring: A Case Study
Sarah Templey

Often mentoring is seen as a for formal development relationship. Taking the view that people discover more when playing, this is a case study of creativity in a mentoring relationship that delivered a step change in the mentee's thinking.

playfulness mentoring agile

---

About the speaker...

Sarah is a versatile project manager specialising in both IT-enabled and non-IT-led business change. She has a passion for applying psychology as a foundation for understanding how people interact, teams perform and business can transform. She finds it compelling because simple actions can have pronounced effects on complex situations. She believes this helps her to deliver strategic business change, lead and coach project teams.

She has worked in the industry for over 28 years, mainly in the engineering & construction sector, where she has held a variety of different roles. She has an engineering degree and a masters degree in psychology, as well as being a member of several professional bodies and a registered PRINCE2 Agile practitioner.

Follow Sarah on Twitter here.

×

Lightning Talk: Delivery at Scale

James Ford

Process

---

scale

process

agile

delivery

Day 1, 31 Oct starts 15:45 (CMD)

Lightning Talk: Delivery at Scale
James Ford

At CompareTheMarket.com they've gone from 1 release a month just a few years ago to a rate of 200 releases a month. The secret sauce behind this transformation is confidence - and having the systems in place that give the confidence they need to push out releases and deliver new features to customers.

James's revelation is that it is all about confidence, and he'll talk briefly about the systems, processes, technologies and best practices that remove the fear that comes when working with a large, customer-impacting codebase, and allow them to continue delivering new features to customers without breaking anything.

scale process agile delivery

---

About the speaker...

React, HTML and formerly Flash developer. James loves learning new things and making sense of a complex world through visuals. He is a Technical Lead at CompareTheMarket.com.

×

16:00

Building Careers Frameworks for a Diverse, Digital Environment

Umer Ehsan

People

---

agile

agile-capability

agility

delivery

talent-development

diversity

people

Day 1, 31 Oct starts 16:00 (CTRL)

Building Careers Frameworks for a Diverse, Digital Environment
Umer Ehsan

This lightning talk will cover how News UK has been revamping its tech careers frameworks through collaboration, expertise and a recognition of the diversity that makes up successful cross-functional delivery teams.

Umer will highlight the problems with the old way that they wanted to overcome, the objectives they set for success, and how they're now using new frameworks to power the personal development journeys of their people.

agile agile-capability agility delivery talent-development diversity people

---

About the speaker...

Umer is the Head of Agile Projects and Programmes at News UK, responsible for talent acquisition, career development, standards and best practices.

Having started out training to be a lawyer, Umer then began a career in technology working in, for his sins, waterfall project management roles. Over the last six years, Umer has taken on a number of product and delivery roles in the Agile space for HMRC and News UK respectively. Umer's main areas of interest are around developing Agile culture and transformative change in organisations with a passion for primarily supporting people and teams.

×

Lightning Talk: Engineering a Better Interviewer

Heather Whyte

People

---

leadership

diversity

people

management

interpersonal-skills

interviewing

Day 1, 31 Oct starts 16:00 (ALT/TAB)

Lightning Talk: Engineering a Better Interviewer
Heather Whyte

Interviewing people isn't easy - it's like combining performance reviews, A-Levels, and The Bachelor into an awkward couple of hours. Eek. And it only gets harder as an interviewer when you're out of your comfort zone, or have received little to no training. You're left to wonder, did I make the right decision? Ask the right questions? How was the experience for the interviewee?

But what if you were able to apply your technical mind, endless curiosity, and analytical thinking to engineer yourself into a better interviewer? You can!

Whether you've interviewed dozens of people, or you've only ever been on the other side of the table, Heather will help you become a more compassionate, effective, and confident interviewer. You'll learn how unconscious bias is just Big O complexity, how to analyze job requirements like acceptance criteria, how to unit test your interview questions, and more.

leadership diversity people management interpersonal-skills interviewing

---

About the speaker...

Heather is a software engineer who spends her days working on Java, microservices, and all the backend tools that help put them together. After years studying finance and working in operations around the world, she is currently focused on growing and improving the distributed microservice system at Landbay, a peer-to-peer FinTech start-up here in London.

×

15 minute Lightning Talk (TBC)

---

p3x

agile

16:15

Tea & Coffee Break

16:30

Ceci N'est Pas Un Scrum

Martine Devos

People

---

scrum

agile

people

Day 1, 31 Oct starts 16:30

Ceci N'est Pas Un Scrum
Martine Devos

How exiting "Agile is mainstream" and there are now hundreds of thousand of Scrum "masters".

Is that great? Or is it that we fell in a trap? We can not buy ideas. We can sell books, talks, coaching services and classes. But we can not sell ideas.

The amount of late adopter of agile is huge. But what do they adopt? What does the Master Master?

We look back on 25 years of trying to build adaptable software, responsible teams (ie. able to respond), resilience and we dream.

scrum agile people

---

About the speaker...

Martine Devos is an Organizational Development Consultant and trainer, with over 30 years of managerial experience in both traditional and Agile environments. She is a passionate thought-leader of Agile methodologies, coaching over 25,000 people in the theories and practices behind Scrum, Extreme Programming, Lean Software Management and Kanban.

Connect with Martine Devos:

Follow Martine on Twitter @mmdevos
Connect with Martine on LinkedIn here

Go beyond Theory – Start Practising!

Martine's courses are built on 30+ years of experience, ideas, beliefs, challenges and experiments, successes and some disappointing 'do- not-try-this-at-home' scenarios. After starting a career as teacher (business, economics and early computer science), she accepted the challenge to help change the way schools in Belgium interact with government and the public. Long-term contracting 'the good old way' did not work. She decided it was time to try a new approach. Based on a publication in the Harvard Business Review (The New New Product Development Game (Scrum) -- 1996, Nonaka and Takeuchi) she introduced iterative and incremental development into the Belgian government ICT. She published the technical approach (one of the first adaptable frameworks) and the iterative and incremental Scrum patterns.

For her early Scrum adoption work in the Belgian education department she received the title of ICT manager of the year in 1998. When Ken Schwaber started his certification program, she was invited to become one of the first qualified Certified Scrum Trainers. Martine mastered successive waves of technology innovation and has been hacking code for longer than she likes to admit. She has had the opportunity to work with CleanCoders/Agile Manifesto founders Bob Martin and James Grenning at Objectmentor in large scale transformation efforts in sectors from medical to telecom. Nowadays Martine engages with people and organizations as independent advisor. A trainer with comprehensive business background and strong analytical skills, she has a passion for detecting and solving tough problems.

As an assertive thought-leader she brought many product development efforts back on track in both the public and private sector. She has more than 30 years managerial experience in both traditional and agile environments. She has proven experience conceptualising, designing and deploying mission critical business-focused ICT solutions in Fortune 500 and FTSE 100 companies and in the public sector.

Her offerings include:

Certified Scrum Master (CSM)
Certified Scrum Product Owner (CSPO)
Certified Scrum Professional (CSP)
Lean and Kanban
Private consulting
Bespoke Agile training
LeSS (Large Scale Scrum)

Martine's courses and workshops provide PDUs for PMI and Scrum Education Units (SEUs) from the Scrum Alliance. As well as a selection of courses offered as public classes at Skills Matter. Martine's courses can also be delivered privately and adapted to your company's specific requirements.

Martine is a regular contributor and co-author of articles and white papers on Scrum, Agile and related best practices and ideas. Download the articles below by following the links:

×

17:00

BEER BREAK

17:15

Keynote: The Importance of Laughter

Aino Vonge Corry

---

laughter

keynote

agile

people

Day 1, 31 Oct starts 17:15

Keynote: The Importance of Laughter
Aino Vonge Corry

In software development, you strive for inspection and adaptation. In order to make the best of this, you have to feel good about ourselves and with each other. Fun and laughter is something Aino has always tried to enhance in the places where she works, but only recently have she started looking into why it is helpful.

Diving into this subject, Aino was amazed by how big an impact fun and laughter can have on your social life, your well-being, and your energy levels.

Join Aino for a session with brain research, examples of fun, and case studies from real life. Bring an open mind and leave with knowledge about why you should have fun every day

laughter keynote agile people

---

About the speaker...

Aino Vonge Corry is a teacher, a technical conference editor and retrospectives facilitator. She holds a masters degree and a PhD in computer science. She has 12 years of experience with patterns in software development, and 10 years' experience with facilitation of retrospectives.

She also teaches computer science teachers how to teach computer science, thus living up to the name of her company: Metadeveloper. In her spare time, singing, spending time with family and walking are her favourite things to do.

Follow her on Twitter @apaipi.

×

18:00

P3X 2019 Party!

22:00

End of P3X 2019 Day 1 - See you tomorrow!
Day 2: Friday 1st November
Don't miss these amazing talks! Please note that this schedule is still subject to changes - watch this space :)
Track
CTRL
ALT/TAB
CMD
08:30

Registration & Breakfast

09:00

Welcome to P3x 2019 - Day 2

09:15

2

Keynote: Grabbing the Tiger by its Tail

Nat Pryce and Julie Camosseto

---

organisational-problems

technical-problems

tiger-team

quality

agile

Day 2, 1 Nov starts 09:15

Keynote: Grabbing the Tiger by its Tail
Nat Pryce and Julie Camosseto

What do you do when you have a wicked problem to solve? When the current organisational structures do not fit the problem? When the current enterprise architecture does not fit the problem? When they are preventing you from reaching or even conceiving a solution?

Your people can find a solution if you bring them together and give them the freedom, resources and authority to do whatever needs to be done. If you unleash a Tiger Team.

Julie and Nat will describe their experience with forming a Tiger Team to solve complex organisational and technical problems, and lessons they learned.

organisational-problems technical-problems tiger-team quality agile

---

About the speakers...

Nat Pryce is a co-author of Growing Object­-Oriented Software Guided by Tests. An early adopter of XP, he has written or contributed to several open source libraries and tools that support TDD and was one of the founding organizers of the London XP Day conference.

He works programmer, architect, trainer, and consultant in a variety of industries, including e-commerce, media, telecoms, finance, retail and marketing communications. He has delivered business-critical systems that range from embedded devices to large compute farms supporting global business.

Julie is a programme manager, and an executive and life coach.

She specialises in programme recovery, using her extensive experience to help organisations put programmes of work and projects back on track, and align delivery with corporate strategy. Eschewing a dogmatic approach, she works with teams to find the blend of delivery practices that work for them, even if that requires bending (or breaking) established rules. She has worked in a variety of domains over the past nineteen years, including tourism, telecommunications, health, fashion, public services, media, and publishing.

×

10:00

Tea & Coffee Break

10:15

Comfort Zone?

Dennie Declercq

People

---

comfort-zone

people

collaboration

agile

Day 2, 1 Nov starts 10:15 (CTRL)

Comfort Zone?
Dennie Declercq

You live your life as a developer. You write code, always the same code, the same language, the same stack. At your work, you'll talk to the same coworkers, you have the same hours, the same routines. But if you are someone who always finds the zone within your comfort zone, your life is complete. Every year you go to the same type of holidays, and of course, in the same period.

Technology is changing fast! As a developer, you have to update library's, IDE's and introduce brand new released technologies. Are you afraid of updates, because you are scared that the update will take your system down? Sometimes you are working on a product and you have to introduce a brand new (design) strategy. Is this you out of your comfort zone?

Your boss asks you to change to another development stack. It's important for the business. Can you handle it?

Do you always think: my coworker has such a good opportunity! Wow, what a change for this group of people! The secret is: they find success and opportunities when they are right out of their comfort zone!

In this talk, Dennie will open your eyes about the comfort zone. He will tell you when you should in the stay comfort zone and challenge you where you can leave safely.

comfort-zone people collaboration agile

---

About the speaker...

Dennie is Microsoft MVP Developer Technologies and has experience in accessibility in with Microsoft technologies.

In daily life Dennie is president and developer at DDSoft, a nonprofit in function of People With Disabilities. Dennie invented technical solutions and systems to help people with disabilities to participate in their daily life. Thanks to his autism he's the right man at the right spot to contribute as a volunteer in function of people with disabilities.

×

Towards Autonomously aligned teams with Domain-Driven Design

Kenny Baas-Schwegler

Product

---

warstory

businessit

collaboratemodelling

eventstorming

domain-driven-design

ddd

agile

Day 2, 1 Nov starts 10:15 (ALT/TAB)

Towards Autonomously aligned teams with Domain-Driven Design
Kenny Baas-Schwegler

Kenny has been involved in several transformations over the years, from DevOps to Digital to Agile. These transformations typically focus on transitioning people into near-autonomous teams of no more than eight people who will work in an agile manner. Every company he has worked for has asked the same questions at these transformations: "How do we divide the current software between the teams, and how do we align these teams to our business architecture?"

To address these questions, companies request his help to design microservices using a Domain-Driven Design (DDD) approach. This approach makes it easier to distribute the software between teams based on identified boundaries, called "bounded contexts." While Kenny believes enterprises involved in an Agile transformation need at least a Domain-Driven Design approach to create autonomous aligned teams with a loosely-coupled architecture, this process presents unique challenges. In this talk Kenny will present his experience report, he'll share his experience over a period of six months using DDD to transition a financial enterprise towards Agile autonomous teams.

warstory businessit collaboratemodelling eventstorming domain-driven-design ddd agile

---

About the speaker...

Kenny Baas-Schwegler is a strategic software delivery consultant, Socio-technical architect, facilitator, collaborate modeller, technical lead that builds quality into software delivery at Xebia. He mentors, coaches and consults management and teams by using practices, techniques and tools from domain-driven design, anthropology, deep democracy, behaviour-driven development, DevOps, and Continuous Delivery.

Through Aikido training, he learned the most efficient way to work together. To get the outcome that all parties want, energy should not be blocked but should be bent and influenced. The philosophy behind this line of reasoning is not only embedded in his personal life, but also in his work life.

By using and combining tools such as EventStorming, Example Mapping, Impact Mapping, and User Story mapping, he helps to bridge the communication gap between business and IT. With these approaches, he aims to create a transparent, safe, and collaborative space with constant and instant feedback for delivering quality software.

Besides his daily work, he also helps organise several meetups for Virtual Domain-Driven Design, Domain Driven Design Nederland and EventStorming Netherlands and is a public speaker giving talks and hands-on workshops at conferences and meetups.

Follow Kenny on Twitter @kenny_baas.

×

Maximising 10 Percent Time

Liz Pope

Process

---

process

agile

Day 2, 1 Nov starts 10:15 (CMD)

Maximising 10 Percent Time
Liz Pope

Do you have 10 percent time in your team and think it could be more effective? Or perhaps you are having a hard time getting buy in to introduce dedicated learning, development and innovation time? This talk will cover how to implement 10 percent time effectively and ideas on how to maximise it for individual, team and business benefit. Liz will include practical tips on how to organise the time efficiently, understand what people are working on, how it adds value, as well as to help reduce barriers to entry and unnecessary process to ensure the time is maximised.

process agile

---

About the speaker...

Liz is Head of Technology Delivery at Holiday Extras - responsible for the output, performance and personal development of a team of over 100. She focuses on empowering others and supporting them to become the best version of themselves.

Away from work she enjoys watching and playing sports, walking her two rescue dogs and travelling.

×

10:45

Tea & Coffee Break

11:05

Workshop: Humanising the Workplace – An Intro

Gitte Klitgaard

People

---

team-work

bdd

agile

Day 2, 1 Nov starts 11:05 (CTRL)

Workshop: Humanising the Workplace – An Intro
Gitte Klitgaard

For many years Gitte has been working on different aspects of being a whole person at all times; also at work. In 2017 she realised that part of what she had been working with had a term: psychological safety; and she started exploring that further.

This workshop will shortly introduce psychological safety and then focus on one part: "Being safe means that you are not afraid to be yourself".

To do this, she will introduce empathy exercises to help you grow your "empathy muscle" and you will have the opportunity of trying out how to be uncomfortable while in a safe environment.

Be prepared to try things out, to get challenged, and have a laugh.

team-work bdd agile

---

About the speaker...

Gitte Klitgaard is an agile coach with more than a decade of experience working for companies as well as coaching individuals. She lives and loves agile, and hates turf wars, which is why she took the oath of non-allegiance. Why fight over methods, when we can use that energy to help people? Gitte wants to change the world by helping people work better together and feel better about themselves. She is known for speaking her mind in a way that helps people actually listen to what she says; maybe because her main working tools are listening and caring. As an active part of the agile community, Gitte often engages in discussion online and offline, and is part of the organiser team of German Agile Coach Camp as well as a facilitator at other events.

She has great interest in how people function, how we communicate, how the brain works, what motivates us, how we can feel better about ourselves, and how to be perfect in our imperfections.

Working in different companies in Europe and developing training as needed, her expertise now centre on soft skills, as she has found this to be something missing in many organisations. The past few years she has been focusing on creating psychological safety.

Since 2013 Gitte has been speaking and doing workshops, and keynoting at international conferences across three continents (mainly for developers, agile professionals and testers). Her talks are often about the topics we don't talk about: stress, mental health, inclusion, vulnerability and courage.

Follow Gitte on Twitter @nativewired.

×

2

Workshop: My Reading Specs

Tom Roden and John Ferguson Smart

Product

---

executablespecs

livingdocumentation

bdd

agile

Day 2, 1 Nov starts 11:05 (ALT/TAB)

Workshop: My Reading Specs
Tom Roden and John Ferguson Smart

Written specs are easy to read but hard to write. Even with an understanding of the principles and tips for writing good Gherkin, it can be very hard to keep scenarios clean, informative and readable.

In this workshop, John and Tom will take a practical look at some real-world Gherkin scenarios, investigate what makes them smell and practise how to improve them. You will take away some powerful refactoring patterns to help make your own specs a joy to read.

John Ferguson Smart (@wakaleo) and Tom Roden (@TommRoden).

executablespecs livingdocumentation bdd agile

---

About the speakers...

Tom Roden is a software delivery consultant, coach and quality enthusiast, helping teams and people make the changes needed to successfully adapt to the changing demands of their environment.

Tom specialises in transformation, coaching and testing, from test management and strategy, to practitioner methods like specification by example, BDD and context driven testing.

He is author of the books Fifty Quick Ideas to Improve your Tests and Fifty Quick Ideas to improve your Retrospectives

Follow Tom Roden on Twitter: @tommroden

John is an international speaker, consultant, author and trainer well known in the Agile community for his many books, articles and presentations, particularly in areas such as BDD, TDD, test automation, software craftsmanship and team collaboration.

John helps organisations and teams around the world deliver better software sooner through more effective collaboration and communication techniques, and through better technical practices.

John is the author of the best-selling BDD in Action, as well as Jenkins: The Definitive Guide and Java Power Tools.

Very active in the Open Source community, John also leads development on the innovative Serenity BDD test automation library, described as the "best opensource selenium webdriver framework".

×

2

Workshop: From Failures to Hypotheses, Examples to Evidence

Russ Miles and Jenny Martin

Process

---

chaos-engineering

example-driven-operational-testing

bdd

agile

Day 2, 1 Nov starts 11:05 (CMD)

Workshop: From Failures to Hypotheses, Examples to Evidence
Russ Miles and Jenny Martin

Join Russ and Jenny for this collaborative session, exploring example driven operational testing and chaos engineering. Use real world examples and failure modes to vividly imagine how things could go wrong in your production environments, and generate hypotheses and experiments to help explore weaknesses before they occur and find failures before they happen.

chaos-engineering example-driven-operational-testing bdd agile

---

About the speakers...

Russ Miles is CEO of ChaosIQ.io, makers of the Chaos Toolkit that is a free open source toolkit for getting started with Chaos Engineering. He is author of Antifragile Software: Building Adaptable Software with Microservices and Head First Software Development, and provides a mix of engaging conceptual theory and practical exercises as an international speaker on techniques for helping software adapt to the ever-present force of change.

Russ is an international speaker and author, most recently having published "Antifragile Software: Building Adaptable Software with Microservices" where he explores how to apply Chaos Engineering to construct and manage complex, distributed systems in production with confidence.

In recent times Russ has brought the principles of antifragility to software architecture and design, including but not limited to how to implement microservice and reactive software. Passionate about open source software, Russ worked with SpringSource prior to the company's acquisition by VMware, leading the Spring Extensions project and helping international clients to simplify their software by effectively applying the Spring portfolio of projects.

Continuing on from this work, Russ founded the Esper Extension project for applying CEP to Spring Integration messaging and pioneered the Spring Koans open source, test-driven personal learning project.

Russ continues to be involved in the Spring community, regularly speaking on Spring and is the lead of the Spring User Group in London.

Russ is also an international speaker on techniques for helping software adapt to the ever-present force of change as well as a published author, most recently of "Head First Software Development" from O'Reilly Media. He is lead on the London Microservices User Group and heads-up the new µCon conference.

Russ' current book is being published using the LeanPub platform and is titled "Antifragile Software: Building Adaptable Software with Microservices". The book will be completed in time for the first initial run of the accompanying course, "Russ Miles' Building Antifragile Software with Microservices", now available through Skills Matter.

Jenny Martin coaches in Agile delivery, quality improvement and innovation gaming. She has a deep appreciation for business goal segmentation and the visualization of what she labels 'horizons of value' within business strategy.

Jenny believes that great teams are built on collaboration, shared responsibility and by embracing individuality and diversity.

She has 20 years experience across multiple platforms, tools and technologies in disciplines spanning the entire software development life-cycle and a demonstrable track record of delivering complex IT systems in the customer loyalty, retail and finance sectors

Jenny is a frequent speaker at Agile Testing and BDD events, and provides training in collaborative software development techniques and public speaking.

×

12:40

Lunch

13:40

Keynote: Dave Snowden

Dave Snowden

---

organisational-complexity

quality

agile

Day 2, 1 Nov starts 13:40

Keynote: Dave Snowden
Dave Snowden

organisational-complexity quality agile

---

About the speaker...

Dave Snowden divides his time between two roles: founder Chief Scientific Officer of Cognitive Edge and the founder and Director of the Centre for Applied Complexity at Bangor University in Wales.

His work is international in nature and covers government and industry looking at complex issues relating to strategy, organisational decision making and decision making. He has pioneered a science based approach to organisations drawing on anthropology, neuroscience and complex adaptive systems theory. He is a popular and passionate keynote speaker on a range of subjects, and is well known for his pragmatic cynicism and iconoclastic style.

In addition to his position at Bangor University he holds positions extra-ordinary Professor at the Universities of Pretoria and Stellenbosch and has held similar positions at Hong Kong Polytechnic University, Canberra University, the University of Warwick and The University of Surrey. He held the position of senior fellow at the Institute of Defence and Strategic Studies at Nanyang University and the Civil Service College in Singapore during a sabbatical period in Nanyang.

His paper with Boone on Leadership was the cover article for the Harvard Business Review in November 2007 and also won the Academy of Management aware for the best practitioner paper in the same year. He has previously won a special award from the Academy for originality in his work on knowledge management.

He is a editorial board member of several academic and practitioner journals in the field of knowledge management and is an Editor in Chief of E:CO. In 2006 he was Director of the EPSRC (UK) research programme on emergence and in 2007 was appointed to an NSF (US) review panel on complexity science research.

He previously worked for IBM where he was a Director of the Institution for Knowledge Management and founded the Cynefin Centre for Organisational Complexity; during that period he was selected by IBM as one of six on-demand thinkers for a world wide advertising campaign. Prior to that he worked in a range of strategic and management roles in the service sector.

His company Cognitive Edge exists to integrate academic thinking with practice in organisations throughout the world and operates on a network model working with Academics, Government, Commercial Organisations, NGOs and Independent Consultants.

He is also the main designer of the SenseMaker® software suite, originally developed in the field of counter terrorism and now being actively deployed in both Government and Industry to handle issues of impact measurement, customer/employee insight, narrative based knowledge management, strategic foresight and risk management.

The Centre for Applied Complexity was established to look at whole of citizen engagement in government and is running active programmes in Wales and elsewhere in areas such as social inclusion, self-organising communities and nudge economics together with a broad range of programmes in health. The Centre will establish Wales as a centre of excellence for the integration of academic and practitioner work in creating a science based approach to understanding society.

×

14:25

Tea & Coffee Break

14:45

Workshop: Heard, Seen, Respected

Nancy Evbuomwan

People

---

organisational-change

behaviour

quality-relationships

complex-systems

human-relationships

liberated-structures

agile

Day 2, 1 Nov starts 14:45 (CTRL)

Workshop: Heard, Seen, Respected
Nancy Evbuomwan

If you want high-quality outcomes, you need high-quality relationships. Taking this approach, when it comes to creating an environment where teams can be successful, allows us to focus on the human nature of teamwork. In simple terms, for teams to be successful, they need high-quality relationships.

So, what can you do to help organisations achieve a high-quality relationship amongst individuals in a group?

This workshop aims to explore just that. You will deep dive into how you can create an environment where high-quality relationships can flourish through the practice of deeper listening and empathy.

Nancy will facilitate a workshop using the liberating structure 'Heard, Seen, Respected' aimed to increase empathy and a culture of partnership and co-creation within any team. By the end of this workshop, you will have a better understanding of how you can use liberating structures in your squads/teams and organisations to create high-quality relationships with each other.

organisational-change behaviour quality-relationships complex-systems human-relationships liberated-structures agile

---

About the speaker...

Nancy Evbuomwan is the host on the podcast Better, Faster & Happier show that focuses on workplace culture. She is an experienced Agile/Organisation Coach, who works with both corporates and scale-up. Her coaching style includes taking a holistic approach when working with companies and focuses on how the system as a whole operates for success.

New text for Things I'm Doing:

Working at as an Agile Coach in HR
Host on the Better, Faster & Happier podcast show.

Follow Nancy on Twitter @nancy_evbuomwan.

×

Workshop: Core Qualities, a Gateway to People Relations (used to be referred to as human resources)

Martine Devos

People

---

hr

scrum

people

agile

Day 2, 1 Nov starts 14:45 (ALT/TAB)

Workshop: Core Qualities, a Gateway to People Relations (used to be referred to as human resources)
Martine Devos

Working with core quadrant of core quality/pitfall/challenge/allergy (developed years ago by Daniel Ofman) we can gain insights into our own behaviour, expectations, fears and irritations in work situations.

Using core quadrants we can discover important things from people we dislike most, learn to look through the weaknesses of others and discover their strengths, and apply that knowledge we gain for successful relationship with our boss, our colleagues, our clients, stakeholders.

The quadrant approach shows how strength and pitfalls characterise every leadership style, bringing positive challenges to be overcome. and "allergies: that can often produce a negative environment.

Starting with quadrants for famous and infamous leaders we will advance to build our own core quadrants (and team quadrants)

hr scrum people agile

---

About the speaker...

Martine Devos is an Organizational Development Consultant and trainer, with over 30 years of managerial experience in both traditional and Agile environments. She is a passionate thought-leader of Agile methodologies, coaching over 25,000 people in the theories and practices behind Scrum, Extreme Programming, Lean Software Management and Kanban.

Connect with Martine Devos:

Follow Martine on Twitter @mmdevos
Connect with Martine on LinkedIn here

Go beyond Theory – Start Practising!

Martine's courses are built on 30+ years of experience, ideas, beliefs, challenges and experiments, successes and some disappointing 'do- not-try-this-at-home' scenarios. After starting a career as teacher (business, economics and early computer science), she accepted the challenge to help change the way schools in Belgium interact with government and the public. Long-term contracting 'the good old way' did not work. She decided it was time to try a new approach. Based on a publication in the Harvard Business Review (The New New Product Development Game (Scrum) -- 1996, Nonaka and Takeuchi) she introduced iterative and incremental development into the Belgian government ICT. She published the technical approach (one of the first adaptable frameworks) and the iterative and incremental Scrum patterns.

For her early Scrum adoption work in the Belgian education department she received the title of ICT manager of the year in 1998. When Ken Schwaber started his certification program, she was invited to become one of the first qualified Certified Scrum Trainers. Martine mastered successive waves of technology innovation and has been hacking code for longer than she likes to admit. She has had the opportunity to work with CleanCoders/Agile Manifesto founders Bob Martin and James Grenning at Objectmentor in large scale transformation efforts in sectors from medical to telecom. Nowadays Martine engages with people and organizations as independent advisor. A trainer with comprehensive business background and strong analytical skills, she has a passion for detecting and solving tough problems.

As an assertive thought-leader she brought many product development efforts back on track in both the public and private sector. She has more than 30 years managerial experience in both traditional and agile environments. She has proven experience conceptualising, designing and deploying mission critical business-focused ICT solutions in Fortune 500 and FTSE 100 companies and in the public sector.

Her offerings include:

Certified Scrum Master (CSM)
Certified Scrum Product Owner (CSPO)
Certified Scrum Professional (CSP)
Lean and Kanban
Private consulting
Bespoke Agile training
LeSS (Large Scale Scrum)

Martine's courses and workshops provide PDUs for PMI and Scrum Education Units (SEUs) from the Scrum Alliance. As well as a selection of courses offered as public classes at Skills Matter. Martine's courses can also be delivered privately and adapted to your company's specific requirements.

Martine is a regular contributor and co-author of articles and white papers on Scrum, Agile and related best practices and ideas. Download the articles below by following the links:

×

2

Workshop: Let's play the built-in quality game!

Philippe Bourgau and Ahmad Atwi

Process

---

game

flow

quality

agile

Day 2, 1 Nov starts 14:45 (CMD)

Workshop: Let's play the built-in quality game!
Philippe Bourgau and Ahmad Atwi

Why would you lose time with unit testing when you already have a department writing automated tests?

If this is the kind of answers you get from your colleagues, then this game is made for you!

It can be very hard to get people to invest in built-in quality practices. These practices have an un-intuitively greater impact on productivity than downstream quality practices. Instead of torturing your colleagues with training on the queuing theory, just play the Built-in Quality Game! Players will experience and feel the built-in-quality speed-up.

Key benefits of the game include: * Unlike other serious games, this one uses a realistic software team setting * It covers the full value stream, from idea to deployment * It contains both exploratory (Lean Startup, Walking skeleton) and correctness (BDD, TDD, CI, DevOps, Software Crafting) practices * All the rules and material are available to get you started quickly * There is no technical pre-requisite * It's short, a game is only 1h15 * It's fun

Whether you are a team member, scrum master or coach: try it, learn plenty, have a good time and transform the way you work!

game flow quality agile

---

About the speakers...

Philippe Bourgau, Continuous Refactoring Coach,

Life is too short for boring stuff! Philippe helps software engineers to reach a productive and sustainable pace through continuous refactoring of their code and organization.

Ahmad likes to promote himself as an XP software developer, blogger and squash player!

He is passionate about software development and in particular building products that bring value to others. Throughout my career, he has played the role of a software developer, technical coach, team lead, and project lead.

×

16:15

Tea & Coffee Break

16:35

Playfulness, Acceptance, Curiosity and Empathy; a Foundation for Better Relationships in Our Teams

Louise Cantrill

People

---

inclusivity

people

coaching

empathy

curiosity

acceptance

playfulness

communication

collaboration

agile

Day 2, 1 Nov starts 16:35 (CTRL)

Playfulness, Acceptance, Curiosity and Empathy; a Foundation for Better Relationships in Our Teams
Louise Cantrill

Louise will unpack the importance of secure relationships and how they enable you to thrive as human beings. She'll explore practical ways that you can all use to shift your mindset to one of relating to others through, thinking, feeling, communicating, and behaving.

She'll see how these techniques can help reveal more of ourselves, enabling you to learn - the foundation for continuous improvement, and feel secure & trusted - the foundation for personal development.

inclusivity people coaching empathy curiosity acceptance playfulness communication collaboration agile

---

About the speaker...

Louise is Product Advisory & Solutions Director at Aimia.

Louise's career has been spent ensuring close alignment between business and technology functions and delivering common sense technology solutions that support better digital customer engagement. When not fostering harmony between tech and business Louise is a foster carer, and runs parenting programmes that help parents have more fulfilling and fun relationships with their children.

×

Leading Smart People

Julia Harrison

Product

---

agile

product

Day 2, 1 Nov starts 16:35 (ALT/TAB)

Leading Smart People
Julia Harrison

×

Kaizen To Karōshi - Burnout in Agile Teams and What You Can Do About It.

John Clapham

Process

---

roles

productivity

sustainable-pace

leadership

teamwork

burnout

people

coaching

agile

Day 2, 1 Nov starts 16:35 (CMD)

Kaizen To Karōshi - Burnout in Agile Teams and What You Can Do About It.
John Clapham

Agile folk love notions borrowed from Japanese manufacturing, like Kaizen, 'Continuous improvement'. From the perspective of teams expected to transform, continuous may also mean relentless, ceaseless, unsustainable.

Overplayed principles and constant collaboration can make it hard to find space to think and recharge. Coaches gaze deep into your souls, retros wring you for insight and apps ruthlessly interrupt your flow.

Despite best intentions, without care, new methods are just as likely, perhaps more likely, to lead to withdrawal and burnout. Taken to the extreme, the Japanese have another notion; Karōshi, overwork death.

This talk looks at what makes agile and transforming, teams susceptible to burnout. It aims to help develop a sustainable pace for both change and delivery, for yourself, and the team around you. Employing a blend of theory and practical exercises, it suggests ways to monitor and identify warning signs and decide what to do when you encounter them.

roles productivity sustainable-pace leadership teamwork burnout people coaching agile

---

About the speaker...

John Clapham is an independent agile consultant and professional coach.

He helps individuals develop, teams build great products, and organisations learn to be more effective, productive and enjoyable to work in. His broad experience ranges from start-up to enterprise scale, formed in the publishing, telecommunications, commerce, defense and public sector arenas. John has a secret passion for DevOps and Continuous Delivery. His forays into coaching, lean and agile are fuelled by coffee, lego and Bristol's frequently inclement weather.

×

17:05

Beer Break

17:20

Keynote: Deliberate Practice: Reaching your potential

Janet Gregory

---

agile-testing

testing

agile

Day 2, 1 Nov starts 17:20

Keynote: Deliberate Practice: Reaching your potential
Janet Gregory

We usually think about practice as repetition, sometimes mindless repetition.

Deliberate practice requires focused attention and is conducted with the specific goal of improving performance. In this talk, Janet shares ideas and examples about how to use deliberate practice in your work (or in your life) to change how you do something, or perhaps improve how you do it. Janet extends the idea of deliberate practice from individuals to teams to help bridge the gap between individuals, or even between teams such as business and delivery teams.

For example, you've learned a new technique in the conference you want to share with your team, but not sure how to implement it, Janet will share some key ideas to get you to start practicing that technique with a deliberate focus.

agile-testing testing agile

---

About the speaker...

Janet Gregory is an Agile testing coach and practitioner as well as co-author of Agile Testing: A Practical Guide for Testers and Agile Teams and contributor to 97 Things Every Programmer Should Know. Janet specializes in helping Agile teams add value in areas beyond critiquing the product, such as guiding development with business-facing tests. Her courses remain highly popular due to her engaging teaching style and passion for Agile development and testing processes.

Janet works with teams to transition to agile development and teaches agile testing courses worldwide. She contributes articles to publications and enjoys sharing her experiences at conferences and user group meetings around the world. For more about Janet's work and her blog, visit janetgregory.ca or agiletester.ca You can also follow her on twitter @janetgregoryca.

Together with Lisa Crispin, she has founded the Agile Testing Fellowship to grow a community of practitioners who care about quality. Check out agiletestingfellow.com to find out more about courses and membership.

Read Janet's Blog:

×

18:05

P3X 2019 Wrap Up Presentation

18:15

End of P3X 2019 - See you in 2020!
Sneak Preview
Excited to have Agile advocate, Janet Gregory, joining us this Winter for a P3X keynote!
---
Behold the power of laughter! 😆😂🤣 Explore the social, physical and psychological benefits of fun with Aino Vonge Corry at this year's P3X
---
Venue
CodeNode
CodeNode is the UK's largest venue dedicated to Technology events and was designed to provide a space for Skills Matter's community of software professionals to come together and enjoy meetups, conferences, training and networking events. With fantastic transport links and located in the heart of London's Tech City, Codenode welcomes thousands of engineers each year, who come together to learn and share skills, exoerience and collaborate on projects.
CodeNode features six dedicated event spaces, a large break-out area, complete with fully-licensed bar, reliable wifi, plenty of power sockets, and 6 dedicated event and collaboration spaces.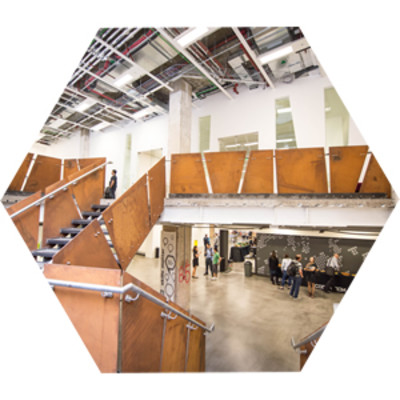 Get Involved
Call For Papers is now CLOSED
Thanks for submitting a proposal, the response's been overwhelming and we are currently working on selecting talks. Click here to stay up to date and find out more on speakers as we'll start publishing the line-up very soon!
P3X Diversity Scholarship Plan
The P3X 2019 Diversity Scholarship Plan is now closed, thank you to all those who applied, and please feel free to apply again next year.
Volunteer with Us!
Would you like to help us facilitate a great conference? Help us set up the conference spaces, introduce talks and speakers, field Q&A questions with mics, or support some of the workshops and hacks we've got in store? Sign up as a volunteer and get a free ticket to the conference!
Fringe
Joining us for P3X 2019 and want more? Make it a whole week of collaboration learning with these fringe courses... Call or email our team about the P3X Fringe Package for a special discount on bundle tickets!
Janet Gregory's Agile Testing for the Whole Team
28 - 30 October 2019
Are you part of a testing team that is transitioning to an agile development process? Are you keen to learn how to become a valued member of an agile team and contribute to delivering a continuous stream of business value?
Join Janet Gregory for her Agile Testing course to learn the values and principles that help testers adopt an agile testing mindset, and how the whole team contributes to the success of practices, including automation.
Get your ticket here!
Gitte Klitgaard's Whole Team Communication
29 - 30 October 2019
Join professional agile coach Gitte Klitgaard in a highly interactive and engaging course and learn and practice techniques which help to drive the productivity of your team through efficient communication.
Get your ticket here!
Jenny Martin's BDD From Start to Finish - Successful Delivery through Continuous Collaboration
4 - 6 November 2019
This highly participatory three day workshop equips you with a toolkit to help align teams towards the quickest path to value and accelerate iterative delivery through more effective collaboration.
Drawing on collaborative techniques from Lean, BDD and Specification by Example (as well as some new ones), you will gain a hands-on understanding of how to leverage examples to guide conversations and drive development throughout the life-cycle of a project and beyond, from ideas to living documentation, from analysis to Dev.
Get your ticket here!
Martine Devos' Certified Scrum Master, Estimation and Planning Class
4 - 5 November 2019
Learn how best to support and coach your team by helping product owners and developers capture and understand requirements through stories and acceptance tests, prioritising the backlog, and planning and estimating regular releases through to production. Join Martine Devos, an expert in organisational development with over 30 years of managerial experience, for this 2-day ScrumMaster Course where you will focus on Estimation and Planning. You will learn about the theory and ideas underpinning Scrum and Agile techniques, and put theory into practice through a variety of exercises and take-aways which you will be able to use on your own projects with your co-workers.
Get your ticket here!
Agile at Scale: Inspired by Spotify
6 - 7 November 2019
Want to build an organisation that enables agile at scale and unleashes the power of small autonomous teams? Join Joakim Sunden to hear inspiring real world examples of how Spotify grew a dynamic learning organisation that continually reinforces a high-trust culture and supports engaged autonomous teams.
This course will help you and your team to understand how and why it was optimized, the challenges that come with the method, and how companies can adapt and continue to evolve while employing this strategy of agile at scale.
Get your ticket here!
Effective Enterprise Agile Transformation
6 - 8 November 2019
Struggling to deliver great business outcomes and want to create sustainable change in your organisation using Agile?
Join this practical course with agile expert Portia Tung to learn from her real-world examples of transformation strategies with business large and small, and techniques which will enable you to build a robust and resilient enterprise roadmap which grows as you go.
Get your ticket here!
Sponsors
Whether you are seeking to improve visibility of your tools, devices or projects, or simply would like to support People, Product, Process eXchange's passionate community through your engagement, our sponsorship team will be able to help you select the best sponsorship package for you! Email sponsors@skillsmatter.com or phone 0207 183 9040.
Available Packages
To discuss sponsorship opportunities please contact the team:
Press
Press Pass Registration
Skills Matter gives out Press Passes to both in-house and freelance editors, journalists, bloggers and influencers. We encourage those who have a genuine passion for tech and love to share great stories with tech communities and industries to apply.
SkillsCasts
Hold tight, skillscasts coming soon!
Photos
Other Years