2 DAY CONFERENCE
SC London 2019 (Software Craftsmanship London)
Topics covered at

#SCLConf
Overview
It is the Software Craftsmanship conference to bring together a global lineup of the greatest thinkers and doers of the Software Craftsmanship movement.
The planning for SC London 2019 is well underway and once again we aim to bring together an enviable lineup of speakers with the software community for two packed days of challenging; informative and fun idea exchange. From the inaugural, sold-out event in 2017, we doubled the capacity and once again sold out in 2018. This year we will be back at CodeNode in London and look to forward to welcoming 350 passionate members of the software community to share their skills; tips and insights.
As we all know being a software craftsperson calls on many skills. The technical expertise is (almost!) a given. However, the big differentiator is the creative skill of a craftsperson and how they combine, apply and push the boundaries of technology to create and shape software solutions. This is where the mindset of a software craftsperson comes in and SC London is where this mindset plus the latest technologies and tools will be showcased and nurtured.
If you've never joined us before or simply want a refresher of what gems were shared in 2018 (and 2017) then take a look at the recorded talks on our site sc-london.com. We'll be releasing more information on this years' content and lineup soon. Keep up to date by subscribing to our updates and following us on Twitter @SCLConf; Instagram @sclconf and LinkedIn. The Software Craftsmanship conference, London brings the leading experts in the Software Craftsmanship movement together to share how professional software development can be improved.
Programme
HOLD TIGHT, PROGRAM COMING SOON!
We're currently working on a program. If you have any suggestions, topics you'd like to see covered, or experts you'd like to meet, let us know!
Venue
CodeNode
CodeNode is the UK's largest venue dedicated to Technology events and was designed to provide a space for Skills Matter's community of software professionals to come together and enjoy meetups, conferences, training and networking events. With fantastic transport links and located in the heart of London's Tech City, Codenode welcomes thousands of engineers each year, who come together to learn and share skills, exoerience and collaborate on projects.
CodeNode features six dedicated event spaces, a large break-out area, complete with fully-licensed bar, reliable wifi, plenty of power sockets, and 6 dedicated event and collaboration spaces.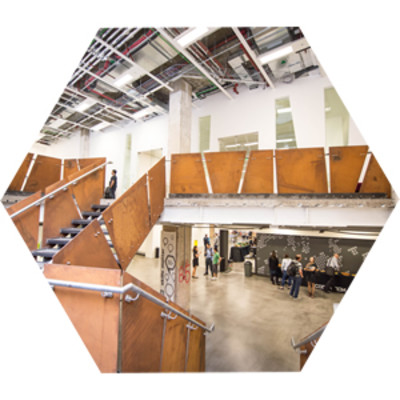 Sponsors
To discuss sponsorship opportunities please contact the team:
SkillsCasts
Hold tight, skillscasts coming soon!
Other Years