2 DAY CONFERENCE
iOSCon 2020 - The conference for iOS and Swift Developers
Topics covered at

#iOSCon
iOSCon celebrates the latest developments and the sharpest minds in iOS. Do you want to find out about all the latest & most topical iOS & Swift technologies and applications and discover the best practices and ideas? Then come and join us at iOSCon in London!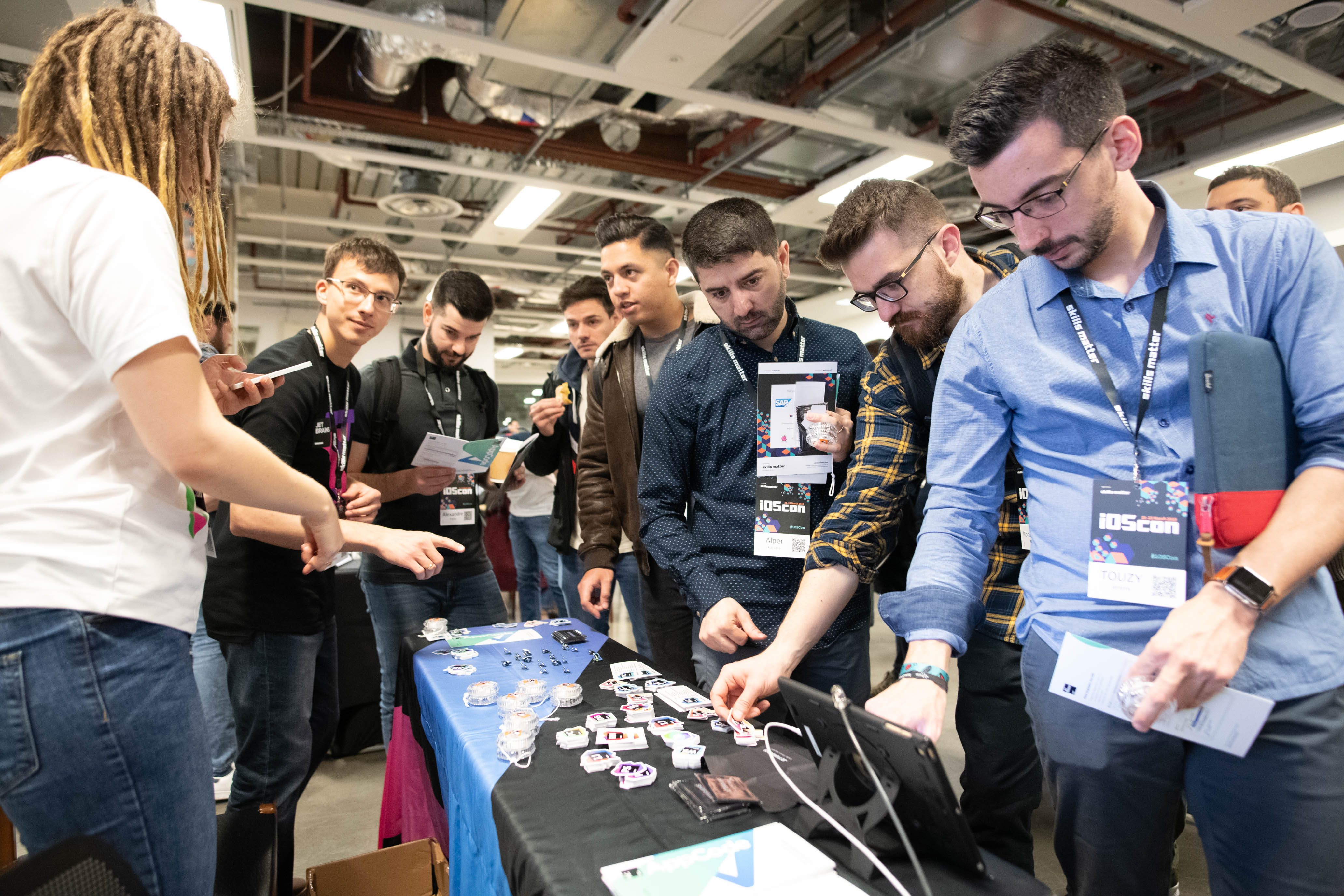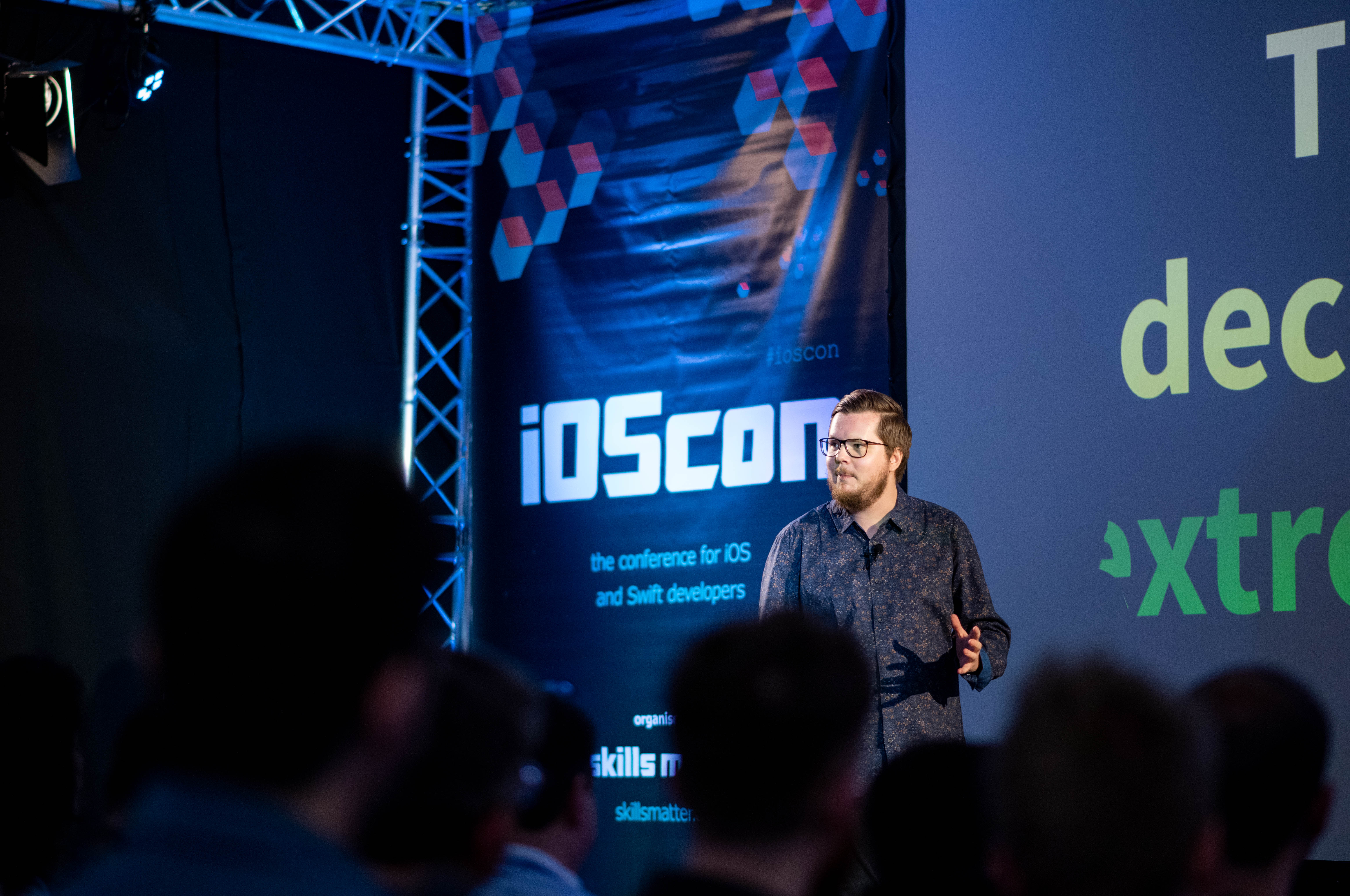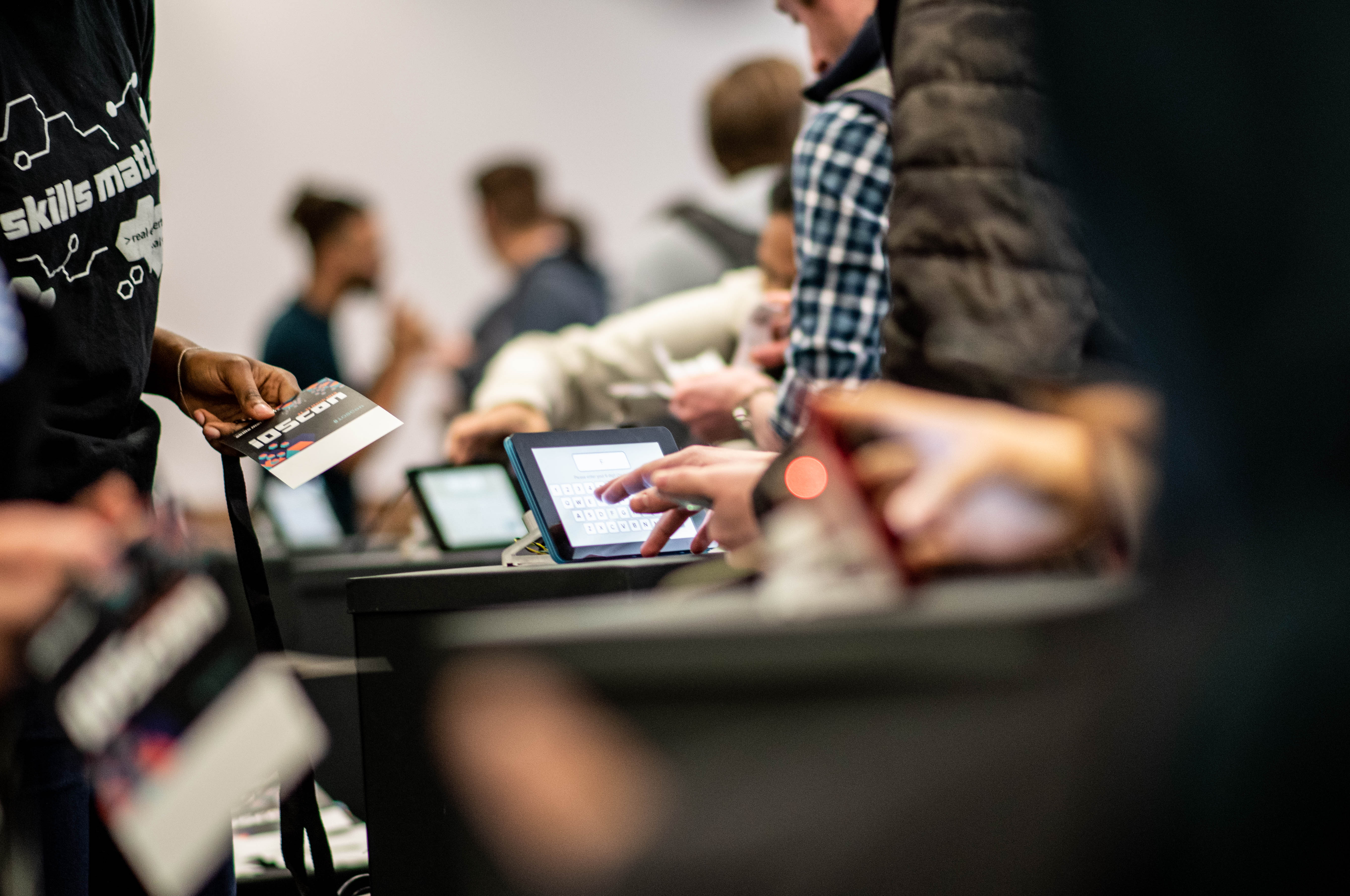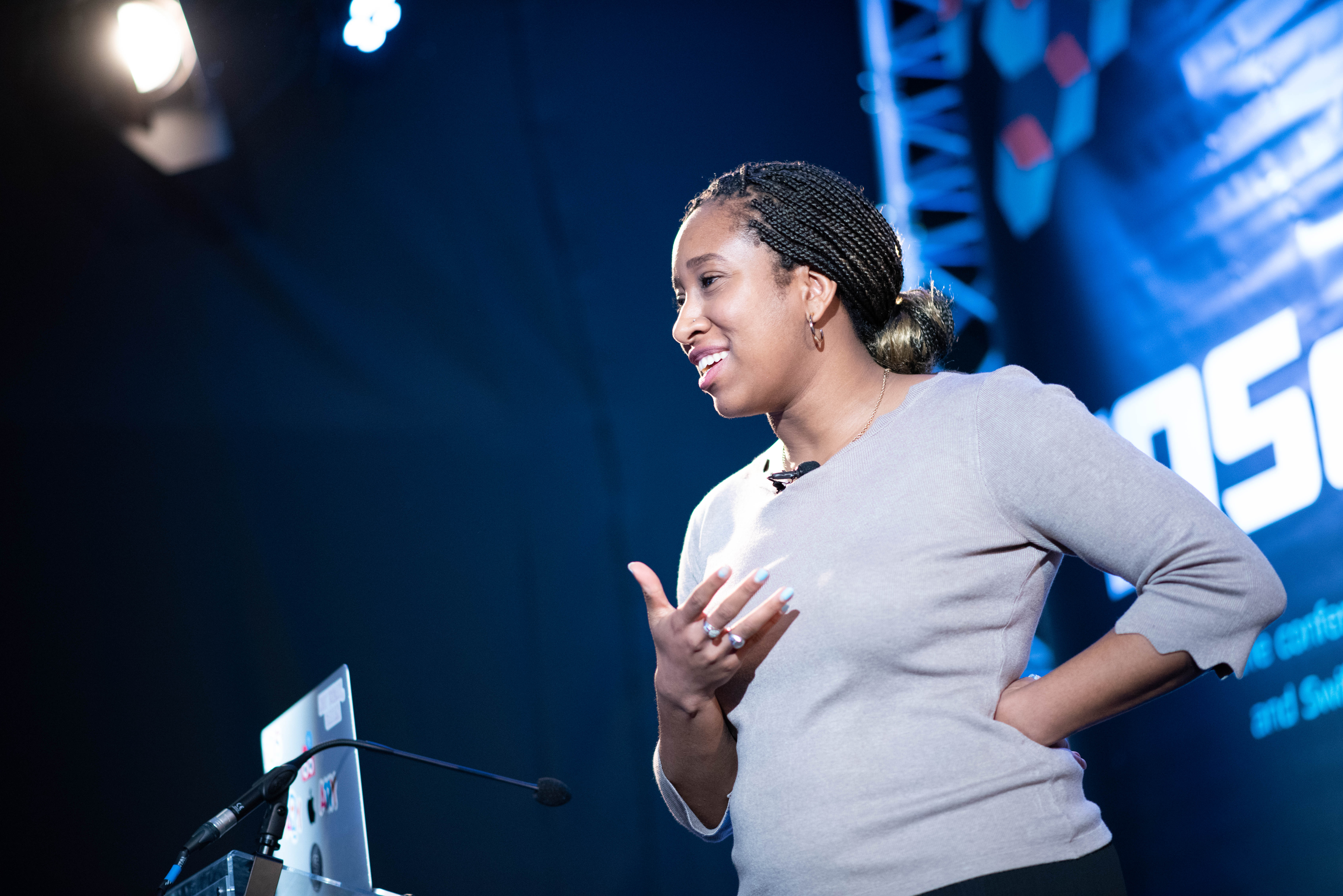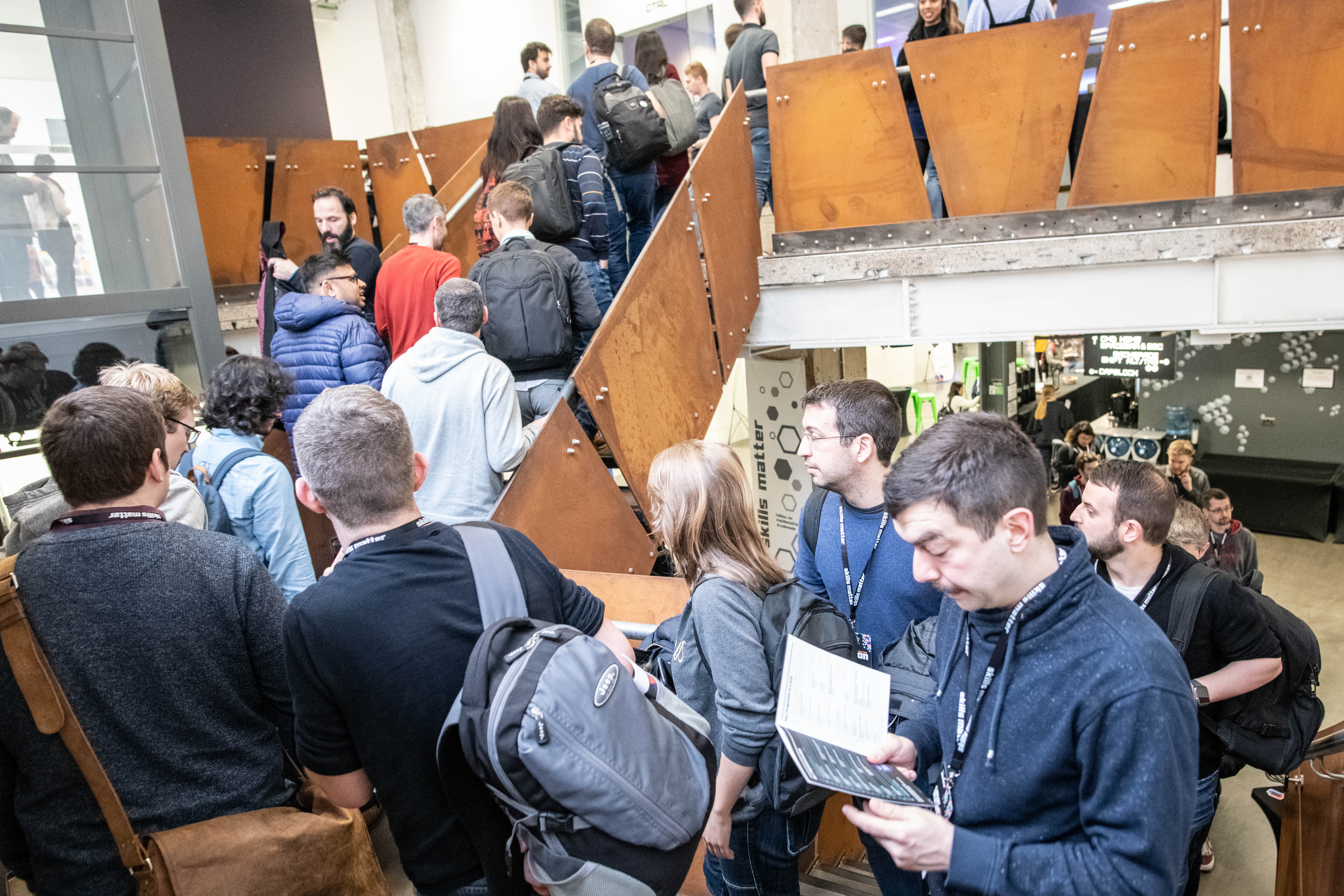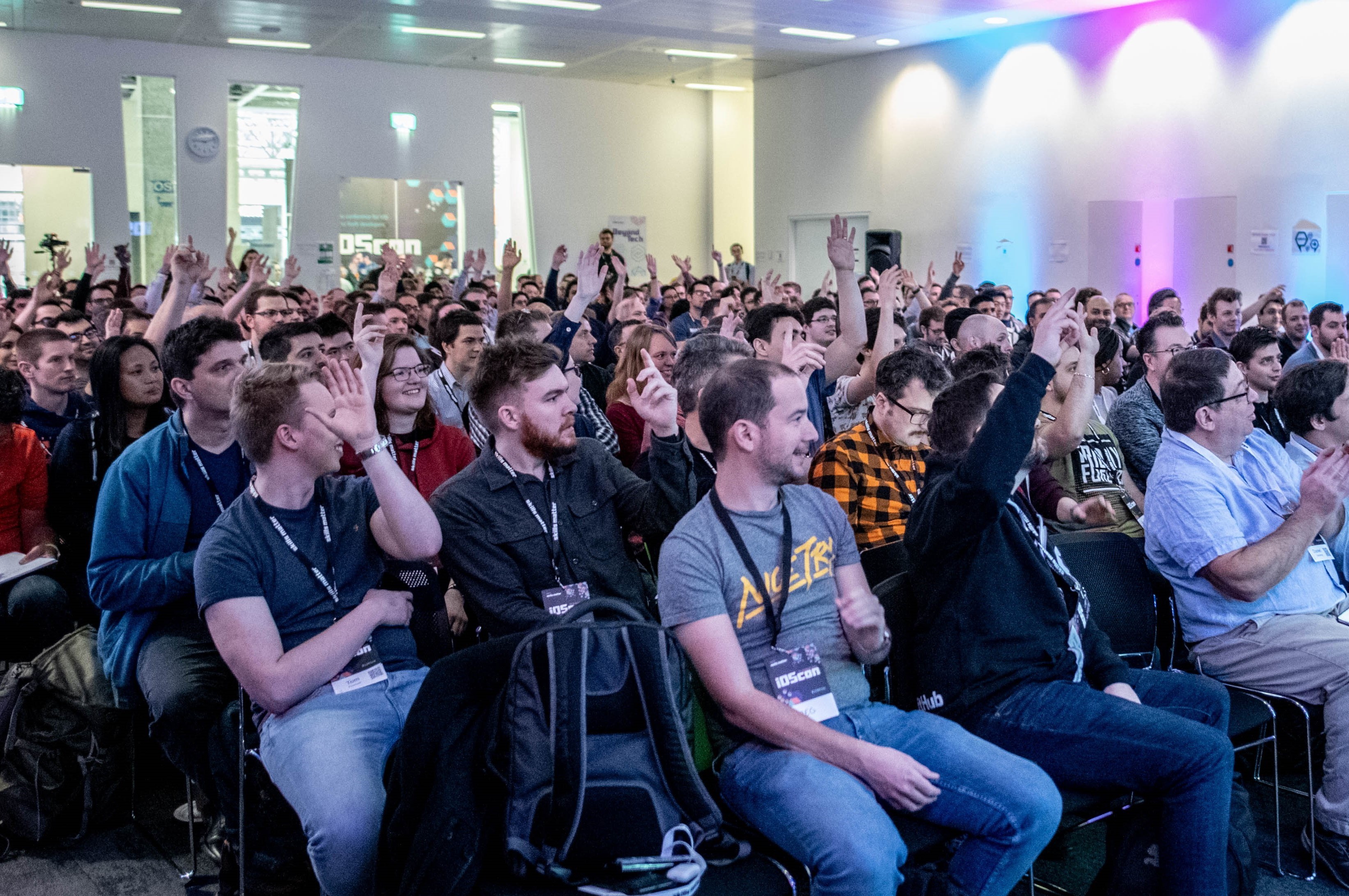 Join us at iOSCon 2020 on March 19th-20th
iOSCon 2020 is once again the go-to conference to discover and learn all the latest developments in the iOS and Swift world. Join leading experts in the iOS & Swift realm, who will share the best tools, ideas and practices developing and evolving within iOS, Swift and Mobile Technology.
We are thrilled to announce that 2020's schedule will include keynotes from Kaya Thomas and Paul Hudson! Keep an eye on the programme for all the updates to the line-up!
Follow #iOSCon to keep up with announcements and news.
Tickets
Registration is open and we have some great Early Bird Tickets available! So if you are planning to join us for two days packed with iOS and Swift fun, don't miss your chance and book your ticket today!
Code of Conduct
We are committed to providing a friendly, safe and welcoming environment for all. Learn more in our Code of Conduct.
Impressions of last year
Keynote: Paul Hudson

Paul is the author of Hacking with Swift, Pro Swift, Hacking with macOS, Server-Side Swift, Swift Coding Challenges, Practical iOS 10, and Objective-C for Swift Developers. Suffice it to say, he quite likes Swift. And coffee. (But mostly Swift.) (And coffee.)
Keynote: Kaya Thomas

Kaya is currently a full-time iOS engineer at Slack on the messaging team. She graduated from Dartmouth College with a degree in Computer Science. In the summer of 2014, she launched We Read Too, a book resource app that features titles written by authors of color. Recently, Kaya was featured in the App Store about We Read Too and what inspired her to create it. Aside from coding, she also enjoys writing and has bylines in Smashing Magazine, TechCrunch and Fusion.
CodeNode
CodeNode is the UK's largest venue dedicated to Technology events and was designed to provide a space for Skills Matter's community of software professionals to come together and enjoy meetups, conferences, training and networking events. With fantastic transport links and located in the heart of London's Tech City, Codenode welcomes thousands of engineers each year, who come together to learn and share skills, exoerience and collaborate on projects.
CodeNode features six dedicated event spaces, a large break-out area, complete with fully-licensed bar, reliable wifi, plenty of power sockets, and 6 dedicated event and collaboration spaces.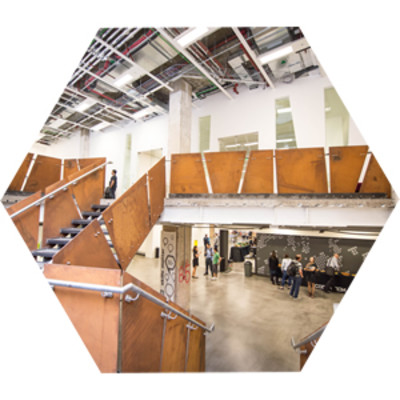 Call For Papers
Would you like to speak at iOSCon London 2020? We want to hear your talk proposals! Talks will be selected by Skills Matter and the Programme Committee on the basis of making the conference a varied, diverse and valuable event.
To apply, head to our Call For Papers form.
Help Us Shape the Conference - Share your ideas here!
We'd love your ideas on how we can better create the next edition! Let us know what kind of conference you would enjoy, share with us which experts you would like to learn from and contribute to the direction of the event! Share your ideas in the form below.
iOSCon 2020 Diversity Scholarship Plan
Skills Matter is proud and happy to share our iOSCon Scholarship Plan which provides support to those from traditionally underrepresented and/or marginalized groups in the technology and/or open source communities who may not have the opportunity to attend iOSCon for various reasons.
Scholarships are awarded based on a combination of need and impact. Scholarship recipients will receive a complimentary ticket to the conference.
Please note, travel expenses are not covered under this scholarship and are the responsibility of the scholarship recipient.
Eligibility
Applicants should be from a traditionally underrepresented and/or marginalized groups in the technology and/or open source communities and be unable to attend without some assistance.
We will be reviewing submissions and get back to applicants by 19th of January 2020.
We look forward to having you at iOSCon London 2020!
To apply please fill in this form:
Volunteer with Us!
Would you like to help us facilitate a great conference? Help us set up the conference spaces, introduce talks and speakers, field Q&A questions with mics, or support some of the workshops and hacks we've got in store? Sign up as a volunteer and get a free ticket to the conference!
Whether you are seeking to improve visibility of your tools, devices or projects, or simply would like to support iOS' passionate community through your engagement, our sponsorship team will be able to help you select the best sponsorship package for you!
To discuss sponsorship opportunities please contact the team:
Press Pass Registration
Skills Matter gives out Press Passes to both in-house and freelance editors, journalists, bloggers and influencers. We encourage those who have a genuine passion for tech and love to share great stories with tech communities and industries to apply.
If you are interested drop us an e-mail here!
Hold tight, skillscasts coming soon!