2 DAY CONFERENCE
BeyondTech 2020
Topics covered at

#BeyondTech
BeyondTech seeks to do something different. Through talks, round tables, and open-floor discussions, it is a conference that moves beyond just talking about tech to find the solutions that those in the community can take to make an impact on the future of tech.
Going BeyondTech - Responsible AI, Diversity & Inclusivity, Tech for Good & Closing the Skills Gap
Today, every business is a tech business. The biggest change we have witnessed as a community has been tech's shift from a standalone industry to one that permeates almost every aspect of modern society, and we are just at the starting line.
If you are not a part of the conversation about change, you cannot affect it. This is where BeyondTech comes in. We want to find real actions that individuals and companies can make to guide tech forward. To this end, we have broken the conference up according to four themes: Responsible AI, Diversity & Inclusivity, Tech for Good and Closing the Skills Gap.
Across two days of talks, and round tables, BeyondTech aims to do four things: take a deep look at the ways in which we frame discussions around the ethics of automation and AI; promote real actions that can be taken to create a diverse and inclusive ecosystem; see how tech can be used to solve some of societies biggest problems and meet the challenge of bridging the skills gap in tech head on.
Keynotes Announced
We are thrilled to announce that Ivana Bartoletti will be joining us to all give a Keynote Talk at BeyondTech 2020!
Check out the rest of Conference talks here
Tickets
Registration is open now with our super-early-bird starting at just £50.
Book Now →
We are also offering Special Group Ticket Offers for:
Students
Bootstrapped Entrepreneurs
People working in Non-Profit Organisations
Please contact us here for more information.
Accessibility at BeyondTech 2020
As BeyondTech strives to be as accessible and inclusive as possible for our attendees we have gathered all the information regarding access
here
.
Diversity Scholarship Plan
The BeyondTech 2020 Diversity Scholarship Plan is now open. Skills Matter is proud to share our Diversity Scholarship Plan which provides support to those from traditionally under-represented and/or marginalised groups who may not normally have the opportunity to attend this event. More information here.
Code of Conduct
We are committed to providing a friendly, safe and welcoming environment for all. Learn more in our Code of Conduct.
Tickets
Payment by major credit/debit cards, PayPal & Bank Transfer is accepted.
Book Now →
Keynote: Ivana Bartoletti
Ivana Bartoletti is the Head of Privacy and Data Protection at Gemserv and Co-Founder of the Women Leading in AI Network.
CodeNode
CodeNode is the UK's largest venue dedicated to Technology events and was designed to provide a space for Skills Matter's community of software professionals to come together and enjoy meetups, conferences, training and networking events. With fantastic transport links and located in the heart of London's Tech City, Codenode welcomes thousands of engineers each year, who come together to learn and share skills, exoerience and collaborate on projects.
CodeNode features six dedicated event spaces, a large break-out area, complete with fully-licensed bar, reliable wifi, plenty of power sockets, and 6 dedicated event and collaboration spaces.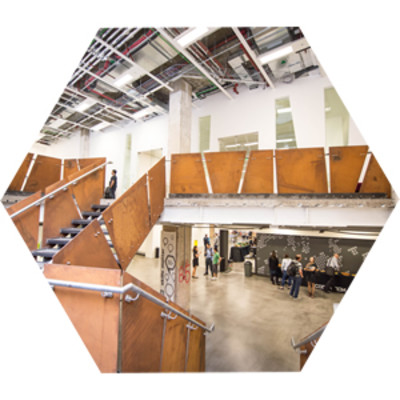 Call For Papers
Would you like to speak at BeyondTech London 2020? We want to hear your talk proposals! Talks will be selected by Skills Matter and the Programme Committee on the basis of making the conference a varied, diverse and valuable event.
To apply, head to our Call For Papers form.
Help Us Shape the Conference - Share your ideas here!
We'd love your ideas on how we can better create the next edition! Let us know what kind of conference you would enjoy, share with us which experts you would like to learn from and contribute to the direction of the event! Share your ideas in the form below.
Volunteer at BeyondTech
Interested in tech for good projects, conversations around accessibility and diversity in tech, and the latest in tech ethics? You have the chance to get a free ticket to BeyondTech! All we need from you is some help in setting up the conference and some hours of your time on the days of the conference itself. You will be free to attend the conference for the remainder of the time.
Are you ready then? Email us at conference-team@skillsmatter.com and we will put your name down as a volunteer for BeyondTech Shifts and detailed info will be confirmed about one month prior to the conference.
BeyondTech 2020 Diversity Scholarship Plan
Skills Matter is proud and happy to share our BeyondTech Diversity Scholarship Plan which provides support to those from traditionally underrepresented and/or marginalized groups in the technology and/or open source communities who may not have the opportunity to attend BeyondTech for various reasons.
Scholarships are awarded based on a combination of need and impact. Scholarship recipients will receive a complimentary ticket to the conference.
Please note, travel expenses are not covered under this scholarship and are the responsibility of the scholarship recipient.
Eligibility
Applicants should be from a traditionally underrepresented and/or marginalized groups in the technology and/or open source communities and be unable to attend without some assistance.
We look forward to having you at BeyondTech 2020!
To apply please fill in this form:
To discuss sponsorship opportunities please contact the team:
Press Pass Registration
Skills Matter gives out Press Passes to both in-house and freelance editors, journalists, bloggers and influencers. We encourage those who have a genuine passion for tech and love to share great stories with tech communities and industries to apply.
If you are interested drop us an e-mail here!
Hold tight, skillscasts coming soon!