2 DAY CONFERENCE
Haskell eXchange 2020
Topics covered at

#haskellX
Overview
The amazing community-led content you've come to expect — in a brand new format! Join us online for Haskell eXchange 2020, an event created for and by the Skills Matter community.

See and hear the latest developments from thought leaders in Haskell as you unlock all of your programming creativity. Leverage the functional strength of Haskell to help overcome real-world software challenges. Don't miss this opportunity to learn and share your skills with the world's most vibrant Haskell gathering.
Book by September 27 and save 60%!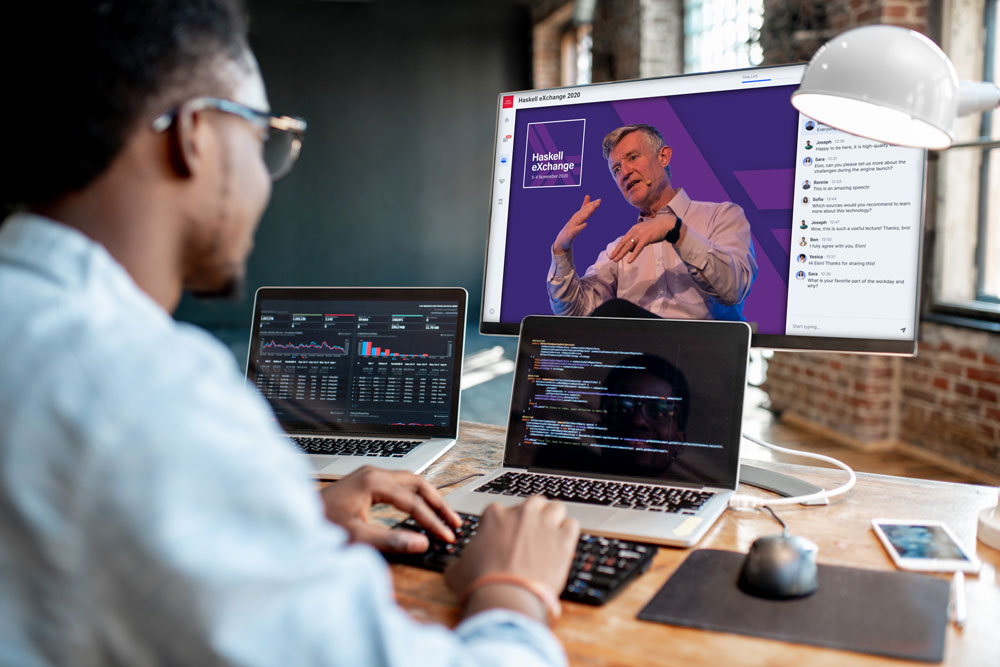 ---

This year's Haskell eXchange will take place entirely online.
Featuring two days of expert-led talks plus breakout spaces for getting to know likeminded people from the international Haskell community.

At Skills Matter, we've chosen to see the events of the past year as a challenge to make our content and community more inclusive and accessible to all. Beyond the current COVID‑19 pandemic, we have a vision of a community where knowledge sharing and skills transfer are not limited by physical barriers.

We are excited about the opportunity to truly welcome the global Haskell community to this year's Haskell eXchange. We hope to see you there!
---

Explore Haskell eXchange 2020
Get involved, plan your conference, or start your learning today
We'll be announcing our complete lineup of speakers in the weeks leading up to the conference, so stay tuned to see who else will be in attendance this year.
coming soon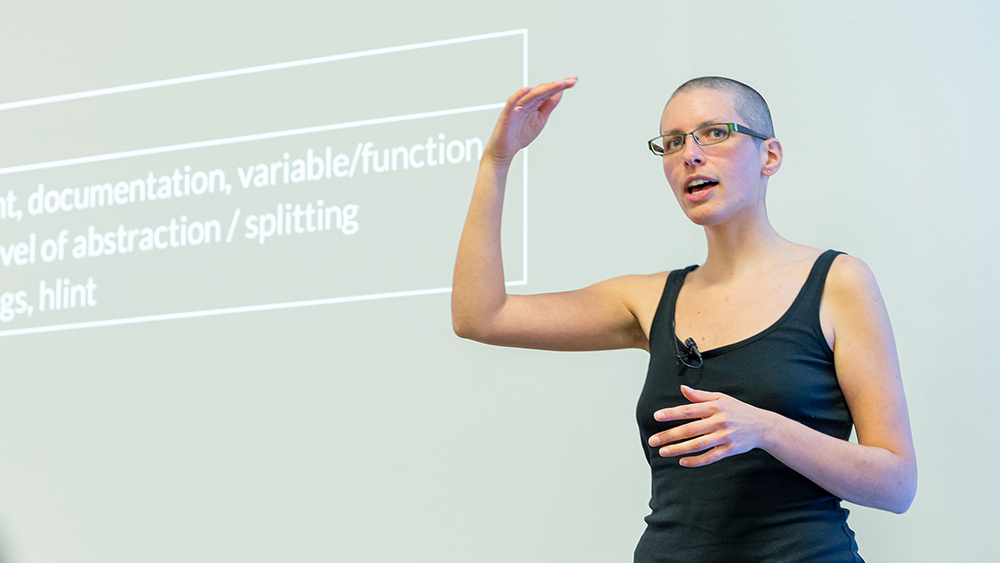 Would you like to deliver a talk at Haskell eXchange? We want to hear your proposals! The Haskell eXchange Call for Papers is now open!
Learn More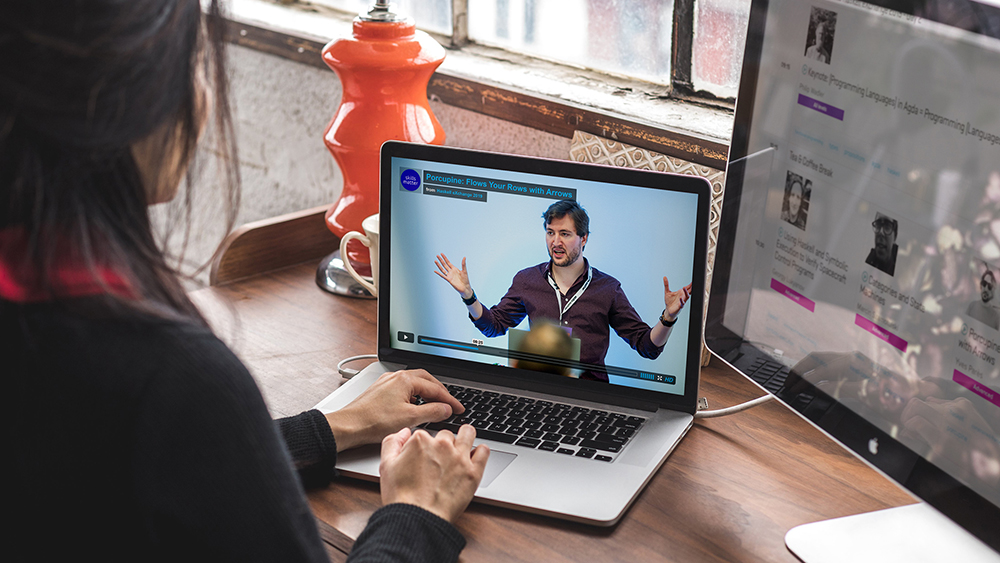 View (or review) the more than 35 talks and sessions from last year's conference in our library of SkillsCast videos.
visit the library
Programme
HOLD TIGHT, PROGRAM COMING SOON!
We're currently working on a program. If you have any suggestions, topics you'd like to see covered, or experts you'd like to meet, let us know!
Get Involved
---

Would you like to speak at Haskell eXchange? We want to hear your talk proposals!
The Haskell eXchange Call for Papers is now open!
Submit a Talk Here
Submissions should be for one of the following session types (time for Q&A is included in the session lengths):
45 minute talk
15 minute lightning talk
Proposals must be submitted to Skills Matter by
23:59 UTC
on
12 October 2020
in order to be considered by the conference's programme committee. As this is a virtual event, priority consideration will be given to presentations that promise a socially-interactive format. Academic treatments will be considered, but priority will be given to industry-related Haskell topics. Case studies encouraged.
If you have an idea for an interactive format, but have technical concerns, questions or would like guidance, please contact us at
conferences@skillsmatter.com
. We'll be happy to offer technical support.
Talks will be selected by Skills Matter and the Haskell eXchange Programme Committee on the basis of making the conference a varied and valuable event. Submission is open to anyone. First time speakers and speakers from traditionally under-represented communities are especially encouraged to apply.
Chosen speakers will receive two free tickets to the conference: one for the speaker and one for a guest of their choosing.
Please familiarise yourself with our Code of Conduct before submitting.
You can find it here.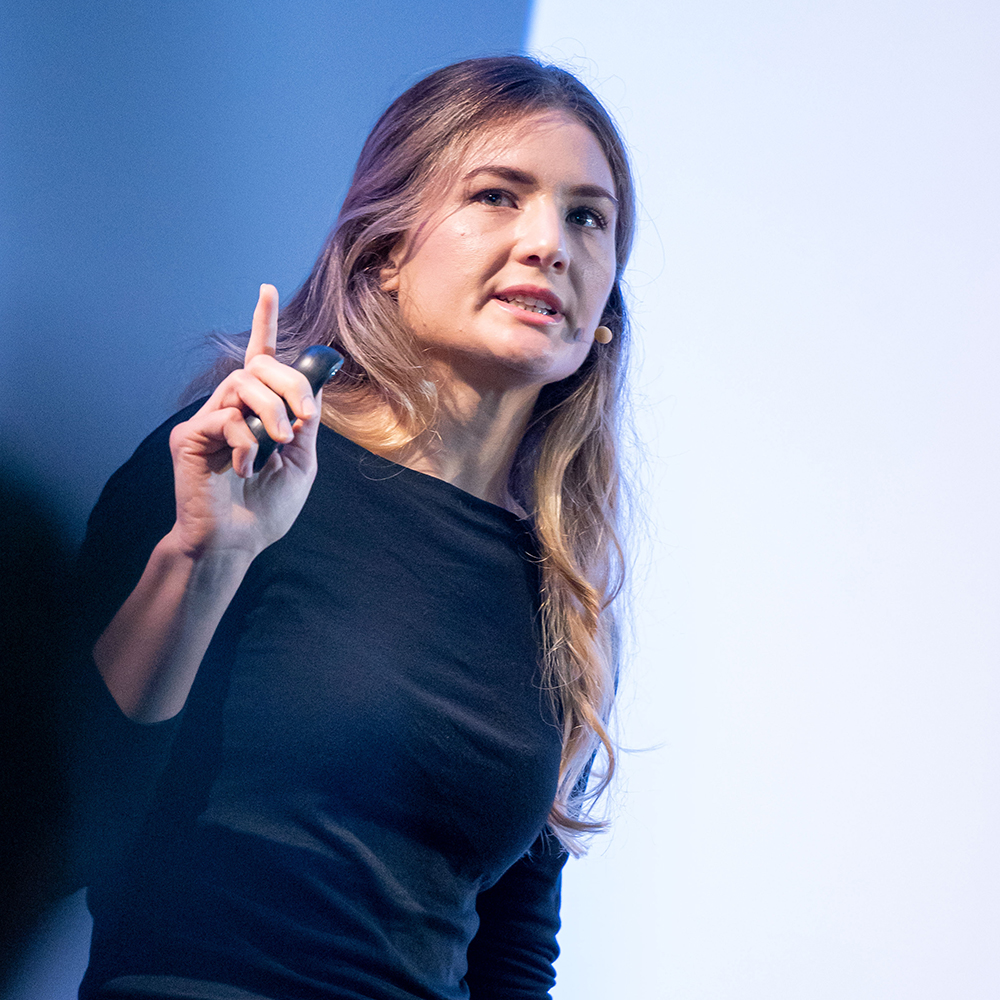 Sponsors
Whether you are seeking to improve visibility of your tools, devices or projects, or simply would like to support Haskell eXchange's passionate community through your engagement, our sponsorship team will be able to help you select the best sponsorship package for you! Email sales@skillsmatter.com.
To discuss sponsorship opportunities please contact the team:
SkillsCasts
Hold tight, skillscasts coming soon!
Other Years