Overview
Programme
HOLD TIGHT, PROGRAM COMING SOON!
We're currently working on a program. If you have any suggestions, topics you'd like to see covered, or experts you'd like to meet, let us know!
Get Involved
---

The F# eXchange Call for Papers is now open!
F# is a modern, enjoyable language delivering highly robust, succinct and performant code, and supported by quality tooling for a magnificent all-round programming experience. F# appeals to Python programmers, bringing strong typing and high performance while maintaining simple and clear code. F# also appeals to C#, Java, Scala and other programmers looking to move to modern, succinct, functional programming forms.

At F# Exchange, you can join with the F# community from around the world to explore topics in depth. As a speaker, you will participate in the F# community and be welcome to interact in depth with both speakers and attendees. Sessions can take the form of a talk, a case study, a code-focused demo or a lightning-talk. We are also open to creative suggestions for using the online format.

We actively encourage submissions on the following topics:
Learning F# and F# for Python/Java/C#/… Programmers
F# for Linux, Web and Cloud
Functional-first Methodology and Design Patterns
Collaborative team building, Clear Code as communication
Code reviewing and Coding Practices with F#
F# Optimization and Performance
Cloud provisioning and programming
Data science and machine learning
Edge computing and iOT
Adoption stories and real-world applications of F#
F# Technologies including FsLab, Fable, Giraffe, WebSharper, Bolero and more
F# tools (e.g. developer tools, testing tools, automation tools, etc.)
Talks from F# newcomers
Submit a Talk
Are you new to F#? You've got a unique point‑of‑view and we want to hear it.

New voices will strengthen the F# community and help it grow. We strongly encourage new users and first-time speakers to submit a proposal and are very excited to read proposals featuring your fresh perspective.
Submissions should be for one of the following session types (time for Q&A is included in the session lengths):
30 minute talk
5-10 minute lightning talk
We actively encourage first-time speakers and if you would like to discuss your proposal please contact the PC. Mentoring (e.g. practice-talks and feedback) is available for all speakers


Proposals must be submitted to Skills Matter by 23:59 UTC on 1 September 2021 in order to be considered by the conference's programme committee. As this is a virtual event, priority consideration will be given to presentations that promise a socially-interactive format. Case studies are also encouraged, particularly case studies where learnings were gained from failure.

If you have an idea for an interactive format, but have technical concerns, questions or would like guidance, please contact us at conferences@skillsmatter.com. We'll be happy to offer technical support.

Talks will be selected by Skills Matter and the F# eXchange Programme Committee on the basis of making the conference a varied and valuable event. Submission is open to anyone.

Chosen speakers will receive two free tickets to the conference: one for the speaker and one for a guest of their choosing.

Please familiarise yourself with our Code of Conduct before submitting. You can find it here.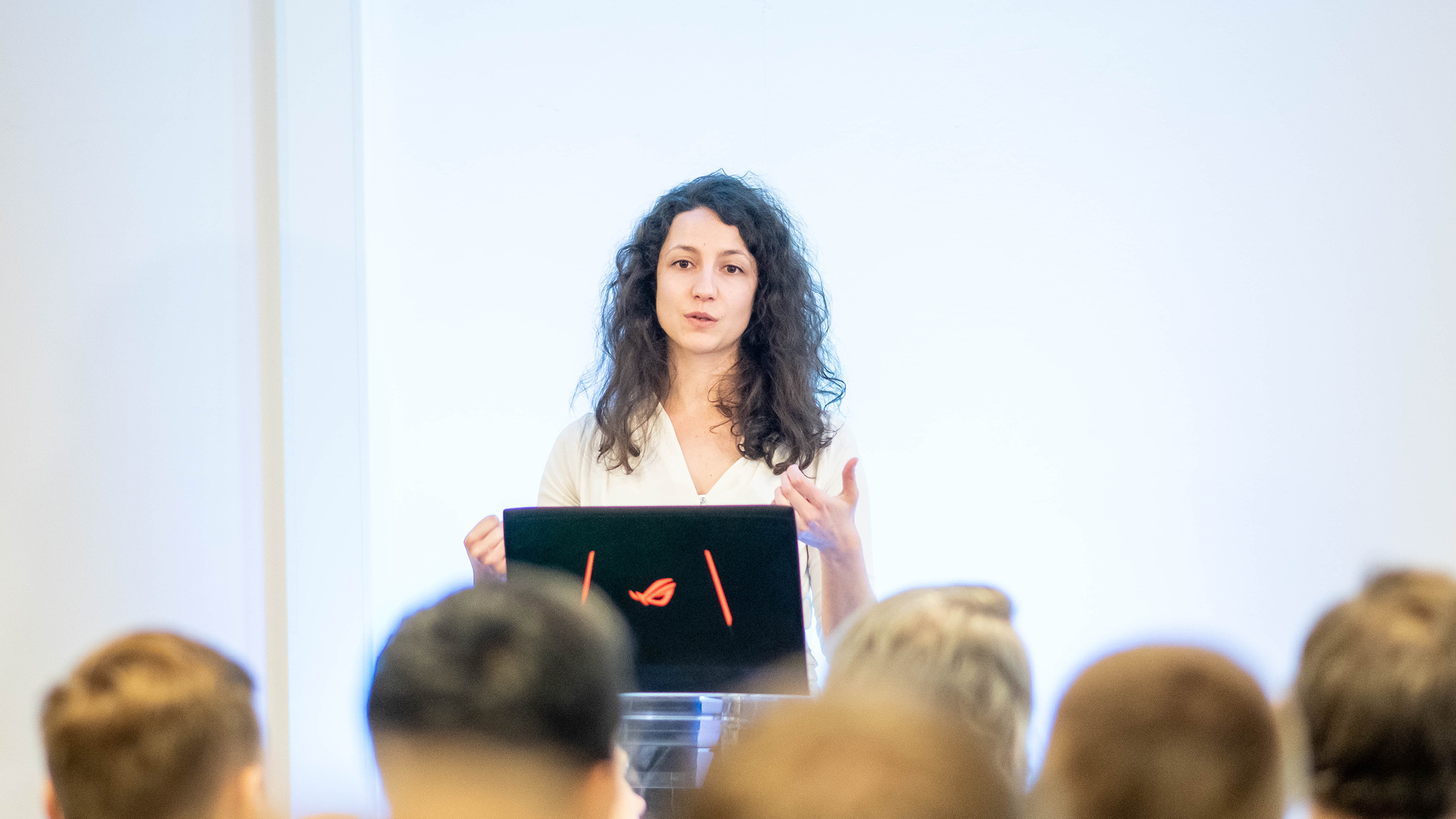 ---

Become a sponsor of F# eXchange

Whether you're looking to attract talent to your team or accelerate adoption of your tools and products, sponsoring F# eXchange is a terrific way to support and connect with our global community of developers working with functional languages like F#.

We offer a variety of opportunities for continuous visibility and continuous engagement. Community is at the heart of all we do at Skills Matter, and we believe it is mutually beneficial to foster genuine connections between our members and truly innovative businesses.

Rather than a typical ad hoc event sponsorship, we'll work with you to create bespoke engagement opportunities that benefit both your business and the Skills Matter community. Whether you're looking to develop one-to-one relationships with our members, or to showcase your product and spread brand awareness, we'd love to find a way to create meaningful interactions between you and our community.


To discuss sponsorship opportunities please contact the team:
SkillsCasts
Hold tight, skillscasts coming soon!
Other Years