2 DAY CONFERENCE
YOW! London: In-Person
Overview
For the first time ever, the world-renowned YOW! Conference will take place in London!
YOW! Conferences bring together internationally recognized speakers and developers for an in‑depth look at emerging technologies and best practices in the software industry – regardless of technological platform or language — without commercial hype.
YOW! Speakers are chosen based on their expertise; they provide excellent, technically rich content, appropriate to all roles in software and IT, completely independent of commercial concerns such as sponsorship or product. This means no commercials, ever, just lots of case studies and stories from the trenches. At YOW! London you'll get straight tech talk by world‑class experts and networking with like‑minded developers.
---

What's a YOW! Conference?
YOW! was founded in 2008 by Dave Thomas, a Canadian software visionary, in response to pleas from Australian developers to bring more international speakers to local events. Since then, YOW! Conferences have welcomed more than 30,000 attendees across 70+ conferences.
YOW! London will welcome 12 leading software industry experts from all over the world, handpicked by our independent international program committee.
---

Who's going to be there?
This year's speakers include:
---

Who should attend?
Serious software professionals and IT leaders from all across the organisation will benefit from attending. Whether you're a developer, architect, product owner, team lead, coach, or manager, don't miss this learning opportunity. Our speakers have a wealth of experience they're eager to share with you.
---

How does it work?
YOW! London will be hosted as a Hybrid conference with both speakers and attendees joining either in-person or online.
YOW! London: In-Person Tickets
Join us at London's CodeNode, where you'll interact and network with hundreds of like minded developers while learning from leading thought leaders, architects and developers from the software industry.

For the In-Person event, some speakers will be on site, while others will be broadcast. Schedule details of will be announced closer to the event, but are subject to change.

In-Person Tickets include access to the Online event, as well as the talk recordings.

YOW! London will follow protocols set out in UK government guidelines for COVID-19 .
Book today and save!
YOW! London: Online Tickets
Learn from thought leaders, architects and developers as you connect with like-minded people to share skills, insights, and lessons from the comfort of your own device.

Online Tickets include access to our virtual events platform, where you'll be able to watch live sessions, participate in live Q&As from the event, and network with attendees from around the globe.

You'll also gain access to the talk recordings within 48 hours of the event's conclusion.

Online tickets do not include access to the In-Person event.

Book Online Tickets Here
Book with Confidence
We know these are uncertain times and it can be hard to commit to future events. Should COVID restrictions make it impossible for us to host YOW! London in person, your ticket will be converted to a YOW! London: Online ticket and you will be refunded the price difference.
---
Programme
Day 1: YOW! London Day 1
In-Person
Track
Track 1

09:15

Invalid Time

Invalid Time

Morning Introduction

09:30

Invalid Time

Invalid Time

KEYNOTE




The Future Is Already Here

Kevlin Henney

---

Day 1, 22 Sep starts 09:30

The Future Is Already Here
Kevlin Henney

Software development and other technology-based disciplines are associated with the future and the idea of progress... and yet, for all the progress there is, we spend most of the time programming in the past. Almost without exception, every line of code, every design decision and every system we create is made against the backdrop and constraints of something laid down in the past, whether it was yesterday or yesteryear. We confront the same issue with our business and technical practices, many of which are demonstrably problematic. And yet... many of these problems have already been solved, whether we are talking about delivering robust software in a timely fashion or managing technical debt.

William Gibson noted that "The future is already here – it's just not evenly distributed". Collectively, as a profession, we have solved many of the challenges that hold back software development. It is time to take stock of some of what we know and spread the knowledge.

---

About the speaker...

Kevlin is an independent consultant, speaker, writer and trainer. His development interests, contributions and work with companies covers programming, people and practice. He has contributed to open- and closed-source codebases, been a columnist for a number of magazines and sites and has been on far too many committees (it has been said that "a committee is a cul-de-sac down which ideas are lured and then quietly strangled"). He is co-author of A Pattern Language for Distributed Computing and On Patterns and Pattern Languages, two volumes in the Pattern-Oriented Software Architecture series. He is also editor of 97 Things Every Programmer Should Know and 97 Things Every Java Programmer Should Know. He lives in Bristol and online.

×

10:20

Invalid Time

Invalid Time

Break

10:40

Invalid Time

Invalid Time

Why Most Data Projects Fail and How to Avoid It

Jesse Anderson

---

Day 1, 22 Sep starts 10:40 (Track 1)

Why Most Data Projects Fail and How to Avoid It
Jesse Anderson

Unfortunately, the majority of data projects fail. Yet, they fail for the same reasons. Most management and data teams don't know the reasons a project succeeds or fails. It just appears to be random, hard work, or luck. To help understand the reasons teams succeed, we will introduce the who, what, when, where, and how of data projects. By answering these questions, teams will understand what they're trying to accomplish far better.Who: Data teams all start with people. This needs to be the right people, with the right skills, and at the right ratios. You will need data scientists, data engineers, and operations all working together.What: Just saying you want AI isn't enough. You need to know what business value will be generated. There should be a clear and attainable path to value creation. You have to clearly state what you are going to do to create value.When: Unattainable timelines aren't feasible and neither are "when it's ready" timeframes. Data projects need to deliver value on a sane timeline. This will include delivering in tranches so the team can gain velocity.Where: Clusters need to be spun up somewhere. Data needs to be stored somewhere. The data needs to come from somewhere. Data teams need to have a clear plan and architecture of where each piece will be done.How: Data teams need a clear plan that they are executing. This plan needs a singular focus or the work will go in different directions. There need to be clear technical choices and specific technologies chosen.Main Takeaways:We need all three teams to be successful with data projects.We need to answer who, what, when, where, and how for a successful data project.Management is at the center of planning for data projects.

---

About the speaker...

Jesse Anderson is a Data Engineer, Creative Engineer and Managing Director of Big Data Institute. He mentors companies all over the world ranging from startups to Fortune 100 companies on Big Data. This includes projects using cutting-edge technologies like Apache Kafka, Apache Hadoop, and Apache Spark. He is widely regarded as an expert in the field and for his novel teaching practices. Jesse is published on Apress, O'Reilly, and Pragmatic Programmers. He has been covered in prestigious publications such as The Wall Street Journal, Harvard Business Review, CNN, BBC, NPR, Engadget, and Wired. You can learn more about Jesse at Jesse-Anderson.com.

×

11:25

Invalid Time

Invalid Time

Break

11:45

Invalid Time

Invalid Time

Architecture for Flow with Wardley Mapping, DDD, and Team Topologies

Susanne Kaiser

---

Day 1, 22 Sep starts 11:45 (Track 1)

Architecture for Flow with Wardley Mapping, DDD, and Team Topologies
Susanne Kaiser

In a world of rapid changes and increasing uncertainties, organisations have to continuously adapt and evolve to remain competitive and excel in the market. In such a dynamic business landscape organisations need to design for adaptability.

Combining different perspectives and techniques from business strategy (Wardley Mapping), software architecture and design (Domain-Driven Design), and team organisation (Team Topologies) provides a powerful toolset to design, build and evolve adaptive systems for a fast flow of change.

This talk illustrates the concepts, connects the dots between these three perspectives, and demonstrates how these techniques help to evolve a fictitious legacy system for a fast flow of change.

The journey describes the approach to evolve:

From functional silo teams to cross-functional autonomous stream-aligned teams and platform teams
From a monolithic big ball of mud to a modular, loosely coupled system
From running on-premises infrastructure to cloud-hosted services

---

About the speaker...

Susanne is an independent tech consultant from Hamburg, Germany, supporting organizations to build and run software products from idea to production with a focus on socio-technical systems. She likes connecting the dots between Wardley Mapping, Domain-Driven Design, and Team Topologies as a holistic approach to design and build adaptive systems for a fast flow of change. Susanne was previously working as a startup CTO. She has a background in computer sciences and experience in software development and software architecture for more than 18 years. Susanne presents regularly at international tech conferences as a speaker.

×

12:30

Invalid Time

Invalid Time

Break

13:30

Invalid Time

Invalid Time

API Approaches: A Comparison

Stefan Tilkov

---

Day 1, 22 Sep starts 13:30 (Track 1)

API Approaches: A Comparison
Stefan Tilkov

In recent years, APIs have changed from being an internal implementation detail to a part of many organizations' strategic vision. But how do you decide which of the many approaches you can take is the best one for your context? In this session, we'll look at some of the most popular technologies, including (g)RPC, REST, and GraphQL, compare and contrast them and arrive at some concrete recommendations on when to pick which one. The ending might surprise you.

---

About the speaker...

Stefan Tilkov is a co-founder and principal consultant at INNOQ, a technology consulting company with offices in Germany and Switzerland. He has been involved in the design of large-scale, distributed systems for more than two decades, using a variety of technologies and tools. He has authored numerous articles and a book (Rest und HTTP, German), and is a frequent speaker at conferences around the world.

×

14:15

Invalid Time

Invalid Time

Break

14:35

Invalid Time

Invalid Time

Paving the Road to Effective Software Development

Sarah Wells

---

Day 1, 22 Sep starts 14:35 (Track 1)

Paving the Road to Effective Software Development
Sarah Wells

One thing we've learned over the last few years is that autonomous cross-functional teams - ones that don't have to stop and wait for someone outside the team to do something - can deliver business value faster.

However, it isn't possible to have every skill on every team, and we do want all those autonomous teams to build in important things like security, observability and cost efficiency.

Many of these things we care about are best owned by a separate team, distinguishing the platform from the products built on it.

This isn't a return to dev vs ops: the platform team builds and runs the platform, the dev teams build and run the services, and the interactions between them need to be as low friction as you can make them, while maintaining a level of security, quality and cost control that your company would expect.

That platform team should see themselves as enablers, providing tooling and services for common capabilities like DNS, content delivery, cloud provisioning, observability, etc.; managing relationships with vendors; and providing insights and oversight to product development teams.

For this to work though, there cannot be either a free for all where teams pick whatever tech they want - and there can't be a mandated single way to do things. The answer is the paved road, and Sarah will talk about what this means for the organisation and the teams, with examples from her time leading this engineering enablement group at the Financial Times.

---

About the speaker...

Sarah is a technology leader, consultant and conference speaker with a focus on microservices, engineering enablement, observability and devops. She has over 20 years experience as a developer, principal engineer and tech director across product, platform, SRE and devops teams.

She spent over a decade at the Financial Times, leading as it transformed into a true cloud native organisation, releasing code 250 times as often and embracing autonomous empowered teams.

She is currently writing a book about Enabling Microservice Success for O'Reilly.

Find Sarah on twitter: @sarahjwells

×

15:20

Invalid Time

Invalid Time

Break

15:40

Invalid Time

Invalid Time

Chris Richardson

Chris Richardson

---

Day 1, 22 Sep starts 15:40 (Track 1)

Chris Richardson
Chris Richardson

We are thrilled to have the one and only Chris Richardson take the stage at YOW! London. Chris is a long-time friend of Skills Matter community, having spoken at number of Microservices eXchange conferences, as well as YOW! Conference events across Australia.

---

About the speaker...

Chris Richardson is a developer and architect. He is a Java Champion, and a recognized thought leader in the microservice. Chris is the creator of Microservices.io, a pattern language for Microservice, and is the author of the book Microservice Patterns, which is available from Manning. He provides Microservices consulting and training to organizations that are adopting the Microservice architecture and is working on his third startup Eventuate, an application platform for developing Transactional Microservices.

×

16:25

Invalid Time

Invalid Time

break

16:45

Invalid Time

Invalid Time

Going Deep on Gamification

Jessica Kerr

---

gamification

Day 1, 22 Sep starts 16:45 (Track 1)

Going Deep on Gamification
Jessica Kerr

Playing games, we can focus deeply and work really hard and also have a good time. This is what I want out of work, too.

Traditional gamification adds points, competition, and badges to make work appear more game-like. This corrodes collaboration, replacing a deeper meaning with superficial characteristics of games.

We can go deeper: let's talk about how game designers craft an experience for the players, and then apply those principles to the experience of participating in a software team. Games have a lot to teach us, if we look below the surface.

Jessitron brings examples from games, principles of game design, and insight into the nature of software development. Together, this leads to a new way to lead and to live: choosing and designing our own forms of agency.

gamification

---

About the speaker...

What we develop matters. And more: the way we develop it matters. It matters for how it changes us. Software lets us form complex systems faster, and adapt them faster, than any human-made material of the past. This means we can learn how to make better systems.

For this, we have to learn how to see those systems. Then we have to practice changing them in small ways, and consciously looking at what happens. Jess is known for her keynotes, blog, and tweets. She podcasts on Greater than Code and Arrested Devops.

Currently, she spends much of her time building symmathesies through Industrial Logic. She has worked at startups (Atomist, Stripe, Outpace) and enterprises (Ford, Bayer, Sprint). She's programmed in and spoken at conferences about Java, Scala, Clojure, TypeScript, Ruby, and Elm.

Jess lives in St. Louis, MO with two children who invent worlds and draw characters with superpowers, and two cats who meow and knock over water glasses.

×

17:30

Invalid Time

Invalid Time

end of day
Day 2: YOW! London Day 2
In-Person
Track
Track 1

09:15

Invalid Time

Invalid Time

Morning Introduction

09:30

Invalid Time

Invalid Time

Crossing the River by Feeling the Stones

Simon Wardley

---

Day 2, 23 Sep starts 09:30 (Track 1)

Crossing the River by Feeling the Stones
Simon Wardley

Deng Xiaoping once described managing the economy as crossing the river by feeling the stones in other words have a direction but be adaptive. But in a world of constant change, how do you determine the right thing to do? Which pebble to tread on? How do you understand where you're going and where you need to go? How do you know if your strategy is right? Is there even such a thing? In this talk, we start by examining the issue of situational awareness and how it applies to technology.

---

About the speaker...

As a geneticist with a love of mathematics and a fascination in economics, Simon has always found himself dealing with complex systems, whether it's in behavioural patterns, environmental risks of chemical pollution, developing novel computer systems or managing companies. He is a passionate advocate and researcher in the fields of open source, commoditization, innovation, organizational structure and cybernetics.

×

10:15

Invalid Time

Invalid Time

Break

10:40

Invalid Time

Invalid Time

Epiphany and Apophany

Liz Keogh

---

Day 2, 23 Sep starts 10:40 (Track 1)

Epiphany and Apophany
Liz Keogh

Human beings have an astounding ability to see patterns and apply them in new contexts...but how often do we see patterns that don't truly exist, and what happens when those patterns are misapplied?In a complex domain it's only in retrospect that we can understand how outcomes emerged, and we don't get much more complex than human systems. In this session, we look at our confirmation biases and how they might be preventing us from creating change, or enabling us to move forward in uncertainty. When we don't know what's going to work, how can we avoid our tendency towards root cause analysis? How can we find out what might work if we tried it? And how can we ensure it's safe to fail?I'll use some facts about elephants to show what happens when we assume we get it, fixing our beliefs and then our processes in place, and introduce some techniques to help avoid that tendency while enabling us to move forward in uncertainty.

×

11:25

Invalid Time

Invalid Time

Break

11:45

Invalid Time

Invalid Time

CUPID — For Joyful Coding

Daniel Terhorst-North

---

Day 2, 23 Sep starts 11:45 (Track 1)

CUPID — For Joyful Coding
Daniel Terhorst-North

Some codebases are nicer to work with than others. This is true for applications, services, libraries, frameworks, even programming languages themselves. Is this a purely personal choice or are there universal characteristics of software that can make code a joy to work with?

Daniel has been thinking about this for some time, especially since he poked a stick at the SOLID principles for fun a few years ago and people came after him with pitchforks. His recent post about why he feels SOLID is outdated ended up on the front page of Hacker News!

Now he has codified his thoughts into his own pithy five-letter acronym, CUPID: Composable, Unix philosophy, Predictable, Idiomatic, Domain-based.

Why these characteristics, what do they mean, and why should you care? Can they improve your coding experience or is this just more programmer navel-gazing?

---

About the speaker...

The originator of Behaviour-Driven Development (BDD) and Deliberate Discovery, Daniel has published feature articles in numerous software and business publications, and contributed to The RSpec Book: Behaviour Driven Development with RSpec, Cucumber, and Friends and 97 Things Every Programmer Should Know: Collective Wisdom from the Experts. He occasionally blogs at dannorth.net.

×

12:30

Invalid Time

Invalid Time

Break

13:30

Invalid Time

Invalid Time

Doubling Engineering Productivity at eBay Through DevOps

Randy Shoup

---

Day 2, 23 Sep starts 13:30 (Track 1)

Doubling Engineering Productivity at eBay Through DevOps
Randy Shoup

This talk outlines eBay's cross-organizational Velocity initiative focused on improving software delivery across the board. In our first year, the teams we worked with -- representing ~10% of eBay's development efforts -- have doubled their engineering productivity: with the same size and composition, the teams now produce twice the features and bug fixes as before. Equally importantly, working collaboratively and breaking down silos have paid second-order cultural dividends across the company. We still have a long way to go, and this year we scaled the initiative to 50% of eBay's development efforts.

We will discuss

Breaking down silos between product engineering and infrastructure
Measuring software delivery performance through the Four Key Metrics from Accelerate
Continually reducing build time, startup time, PR validation time, and deployment time
Relentlessly focusing on removing individual teams' impediments to fast flow
Embedding experts directly in product teams and sharing learnings across the entire organization

Our approach comes straight from the Lean and DevOps community, as expressed in Accelerate, Making Work Visible, Team of Teams, Project to Product, The DevOps Handbook, etc.

This session will provide actionable insights for other organizations going through similar journeys.

---

About the speaker...

Randy has spent more than two decades building distributed systems and high performing teams, and has worked as a senior technology leader at eBay, Google, and Stitch Fix. He coaches CTOs, advises companies, and generally makes a nuisance of himself wherever possible. He talks a lot, sometimes at conferences about software. He is currently VP Engineering and Chief Architect at eBay.

Follow Randy on Twitter @randyshoup and on LinkedIn @randyshoup.

×

14:15

Invalid Time

Invalid Time

Break

14:35

Invalid Time

Invalid Time

Continuous Verification: Beyond Chaos Engineering

Cat Swetel

---

Day 2, 23 Sep starts 14:35 (Track 1)

Continuous Verification: Beyond Chaos Engineering
Cat Swetel

As technologists, our work is increasingly situated in highly complex socio-technical ecosystems. As much as we are encouraged to retrospectively seek a distinct and absolute root cause for an incident or outage, these complex systems are much more likely to drift into failure rather than suddenly taking one catastrophic wrong turn. What if you and your colleagues could be sensitized to the drifting safety boundaries of your systems? How would that inform the work you do? Join this session to explore these ideas through an introduction to the important new discipline of continuous verification.

×

15:20

Invalid Time

Invalid Time

Break

15:40

Invalid Time

Invalid Time

KEYNOTE




Who do You Trust? Beware of Your Brain

Linda Rising

---

Day 2, 23 Sep starts 15:40

Who do You Trust? Beware of Your Brain
Linda Rising

Cognitive scientists tell us that we are more productive and happier when our behavior matches our brain's hardwiring—when what we do and why we do it matches the way we have evolved to survive over tens of thousands of years. One problematic behavior we humans have is that we are hardwired to instantly decide who we trust. We generally aren't aware of these decisions—it just happens. Linda explains that this hardwired "trust evaluation" can get in the way of working well with others. Pairing, the daily stand-up, and close communication with the customer and others outside the team go a long way to overcome our instant evaluation of others. As Linda helps you gain a better understanding of this mechanism in your behavior and what agile processes can do to help, you are more likely to build better interpersonal relationships and create successful products.

×

16:30

Invalid Time

Invalid Time

End of Day
Venue
CodeNode
CodeNode is a multi-purpose tech venue designed for digital, creative and innovation events in Central London.
This vibrant space is located in the heart of Tech City and the City, including six modern event spaces and a 5,000 sqft break-out space.
CodeNode benefits from high ceilings, fast and reliable WIFI, high-spec ceiling-mounted projectors, and plenty of flipcharts, whiteboards and sockets throughout the venue — which should ensure a memorable experience.
Learn more at https://www.codenode.live/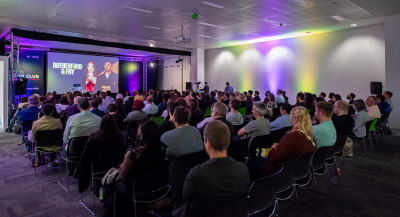 Get Involved
Diversity Matters Scholarship
Is it rare that you see someone at tech conferences that reminds you of yourself? Then you're probably underrepresented at tech conferences.

At Skills Matter we are committed to supporting diversity in speakers, conference participants, and the wider technology community regardless of regardless of ability, ethnicity, gender, sexual orientation, religious views (or lack thereof) and socio-economic status.

To increase diversity at Skills Matter events we offer scholarships to people from underrepresented groups in tech who wouldn't otherwise be able to attend.

If you believe you are a member of a group that is underrepresented within the tech community or at technical conferences we encourage you to apply.

Apply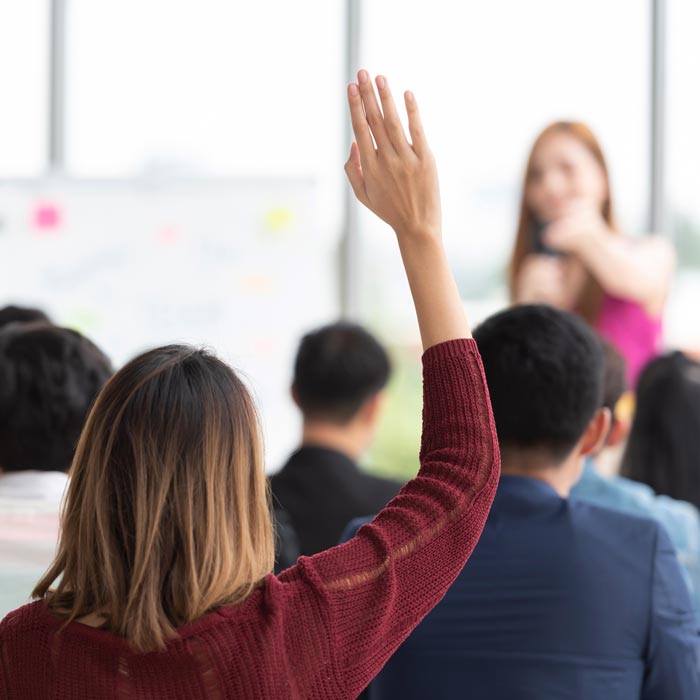 Become a sponsor of YOW! London
Whether you're looking to attract talent to your team or spread awareness of your company, sponsoring YOW! London is a terrific way to support and connect with our global community of software professionals.

We offer a variety of opportunities for continuous visibility and continuous engagement. Community is at the heart of all we do at Skills Matter, and we believe it is mutually beneficial to foster genuine connections between our members and truly innovative businesses.

If you're looking to develop relationships with our members, or to showcase your product and spread brand awareness, we'd love to find a way to create meaningful interactions between you and our community.
Click here to inquire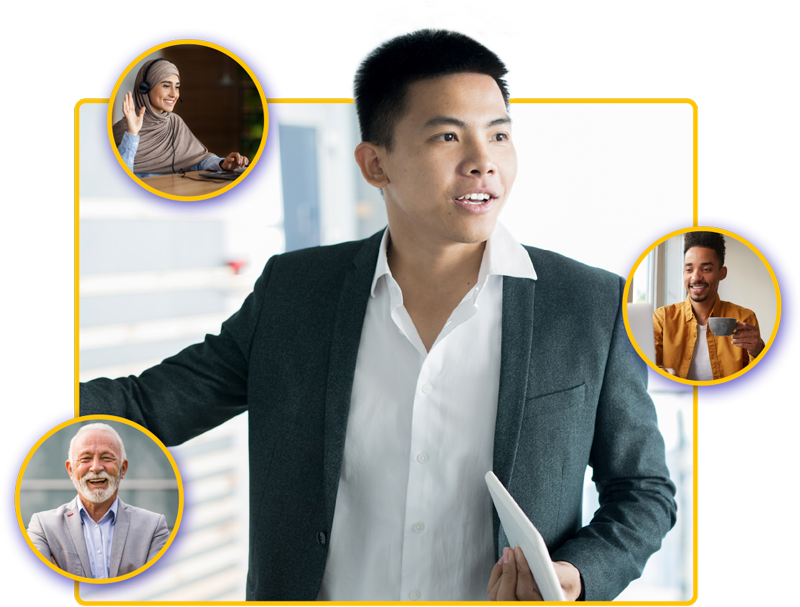 SkillsCasts
Hold tight, skillscasts coming soon!