Overview
Would you like to join 100+ experts, developers and thinkers passionate about all things functional? Do you wish to learn and share common challenges and ideas across the different languages of the functional programming paradigm? The functional programming eXchange brings together the best minds in Scala, F#, Clojure, Haskell and more.
Join Simon Peyton-Jones for an adventure with types. Find out the latest in F# with Don Syme. Learn what David Pollak has been up to developing Lift 3.0 and what Robert Rees thinks about Clojure & Scala. And benefit from the experience of Robert Pickering, Nic Ferrier, Adam Granicz, Alain Frisch, and Paul Dale.
Check out the packed programme, each session offers enlightened insight and exciting ideas.
Programme
Venue
Skills Matter
---
WE'VE MOVED: Skills Matter has recently relocated to a fantastic new venue
CodeNode
10 South Place, London EC2M 7EB.
---
CodeNode provides a great selection of event spaces with all the facilities you need for a vibrant, interactive and successful tech event.
How to contact Skills Matter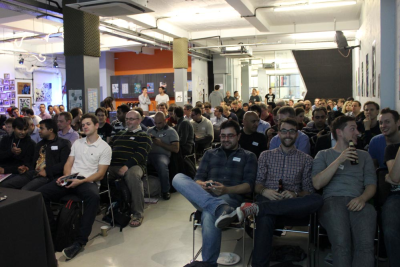 Sponsors
To discuss sponsorship opportunities please contact the team:
SkillsCasts
Photos
Other Years