1 DAY CONFERENCE
BlackBerry 10 Jam
Topics covered at

#BB10jam
Overview
Want to learn how to successfully develop and launch apps for the BlackBerry 10 platform? Would you like to discover the strengths of and the vision for the BB10 Platform? Join us at Blackberry Jam for an intensive day of learning and sharing BlackBerry 10 skills.
Recently launched amid much excitement and anticipation the new BlackBerry® 10 OS will impact mobile productivity, gaming, socializing and more.
Whether you are a beginner or master mobile app developer, you will benefit from this programme of in-depth talks, covering HTML5 + BlackBerry® WebWorks™ and Native C/C++ development for the BlackBerry 10 platform. Throughout the day, you will be able to interact with some of BlackBerry's top experts, who can provide guidance, tips and tricks to help you get started building amazing, quality apps for BlackBerry 10.
Click through the sessions to find out more!
Programme
Venue
Skills Matter
---
WE'VE MOVED: Skills Matter has recently relocated to a fantastic new venue
CodeNode
10 South Place, London EC2M 7EB.
---
CodeNode provides a great selection of event spaces with all the facilities you need for a vibrant, interactive and successful tech event.
How to contact Skills Matter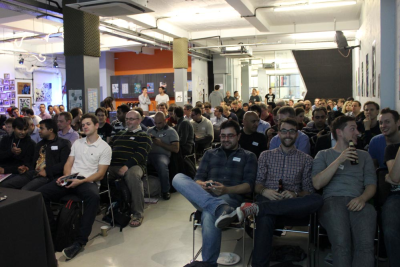 Sponsors
To discuss sponsorship opportunities please contact the team:
SkillsCasts
Photos