1 DAY CONFERENCE
Russ Miles Practical Simplicity Workshop
Topics covered at

#simplicityinsoftware
Join Russ Miles, Principal Consultant at Simplicity Itself for this free one-day workshop on Practical Simplicity: Tools for saving Millions by Applying Simplicity to your Software Development!
For this one-day free workshop where you will learn how practically applying simplicity can help you:
Break down a problem and tradeoff for the right values in Architecture, Design and Code
Create the right number of tests to build the right level of confidence
Enable Real Application Agility through Simplicity
Skills Matter
---
WE'VE MOVED: Skills Matter has recently relocated to a fantastic new venue
CodeNode
10 South Place, London EC2M 7EB.
---
CodeNode provides a great selection of event spaces with all the facilities you need for a vibrant, interactive and successful tech event.
How to contact Skills Matter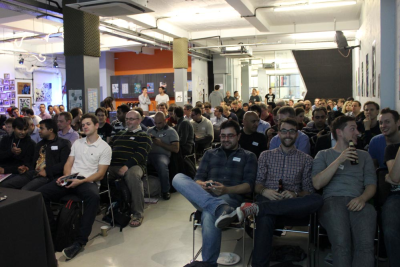 To discuss sponsorship opportunities please contact the team: