Overview
Skills Matter is delighted to announce that it will host the first ever New York GameCraft event on Tuesday 17th September at the DUMBO Spot!
Programme
HOLD TIGHT, PROGRAM COMING SOON!
We're currently working on a program. If you have any suggestions, topics you'd like to see covered, or experts you'd like to meet, let us know!
Venue
DUMBO Spot
Built in 1891, during a major period of development when manufacturers were making DUMBO into one of the city's most important industrial neighbourhoods, the structure contributes to the district through its architecture, structure, and the fact that its owners played a significant role in the area's history.
Set between the Brooklyn and Manhattan bridges, DUMBO is the heart of the Tech area in NY, dubbed 'Silicon Alley'. The immediate area hosts a range of hip bars and cafes.
The space is a 5 minute walk from the York Street F and High Street A/C.
Accommodation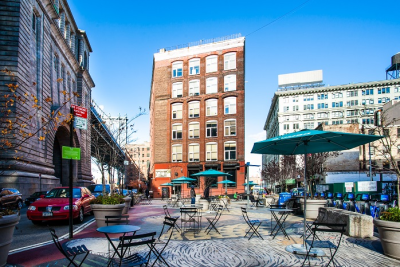 Sponsors
To discuss sponsorship opportunities please contact the team:
SkillsCasts
Hold tight, skillscasts coming soon!
Other Years