1 DAY CONFERENCE
CukeUp! NYC
Topics covered at

#cukeup
Overview
CukeUp! NY 2013 was the first ever conference all around BDD in NY.
If you're looking for the 2014 page? Head here!
Cucumber has turned 5 years old, and the ecosystem is now more active and mature than ever. With that in mind, Skills Matter present the first ever NYC version of CukeUp in DUMBO, Brooklyn
The 1-day conference covered all aspects of the Cucumber community in NYC and beyond. Talks and open sessions will help you understand how to write tests for non techies, hear success stories in the real-world, and explore Elixir. Not to mention a keynote from the creator of Cucumber himself, Aslak Hellesoy, on the roadmap for Cucumber in the months to come.
Programme
Venue
DUMBO Spot
Built in 1891, during a major period of development when manufacturers were making DUMBO into one of the city's most important industrial neighbourhoods, the structure contributes to the district through its architecture, structure, and the fact that its owners played a significant role in the area's history.
Set between the Brooklyn and Manhattan bridges, DUMBO is the heart of the Tech area in NY, dubbed 'Silicon Alley'. The immediate area hosts a range of hip bars and cafes.
The space is a 5 minute walk from the York Street F and High Street A/C.
Accommodation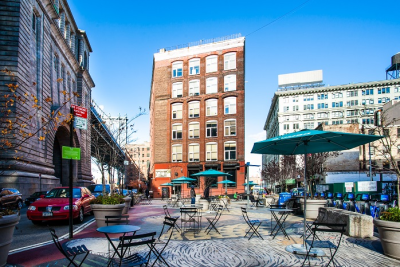 Sponsors
To discuss sponsorship opportunities please contact the team:
SkillsCasts
Hold tight, skillscasts coming soon!
Other Years
CukeUp! 2016 - the progressive BDD conference for testers, devs and product owners

Two days in London

Want to meet the international BDD community and learn and share skills with some of the world's top experts, devs, testers and product owners? Discover the latest best practices and ideas? Then come and join us at CukeUp! 2016 in London!

agile cucumber-pro cucumber bdd

CukeUp! 2015

Two days in London

Want to learn how BDD can help you and your team combat complex software problems? Want to network with your peers tackling similar software problems? Then join us in March for our fourth edition of this much loved conference.

agile ddd cucumber-pro cucumber bdd

CukeUp! NYC 2014 - All about BDD

Two days in New York City

This two day conference and tutorials will explore various aspects of BDD in this New York community event. CukeUp! is organised and curated in partnership with Cucumber Limited and also runs annually in London.

acceptance-testing gherkin cukeup testing cucumber bdd

CukeUp! 2014

Two days in London

CukeUp! 2014 is a fast-paced conference co-organised by Skills Matter and Cucumber Limited - the company behind Cucumber. Together, we've been assembling the community since 2011 for this intense conference - this year we've added a day of workshops to allow you explore topics in their...

gherkin unit-testing cucumber-jvm cukeup cucumber-pro testing cucumber bdd tdd ruby

CukeUp! 2013

One day in London

Want to catch up on the latest developments ideas, and best practices in Cucumberworld? Want to hear from the creator of Cucumber Aslak Hellesøy?

We are proud to present the third annual CukeUp!, held at Skills Matter London.

cucumber bdd atdd tdd

CukeUp!

One day in London

Skills Matter and Aslak Hellesøy, the creator of the popular Cucumber BDD tool, have partnered to organise CukeUp! .

CukeUp! is taking place in London today (March 24th 2011). It's a one day conference packed with half hour talks about all things related to the Cucumber BDD tool and...

cucumber bdd atdd tdd ruby java .net