1 DAY CONFERENCE
Functional Programming eXchange 2014
Topics covered at

#FPX
Overview
Want to learn how to inject Functional concepts into your database to get more value from your data? Want to learn how to turn imperative API into a functional one? Fancy meeting other Functional developers to get multiple perspectives on how to tackle your problems?
Scala, Clojure, Lisp, Haskell, Ocaml, Erlang, F#... whatever your discipline, join 100+ functional experts and data science enthusiasts at the Functional Programming eXchange to discover innovative approaches and practical solutions to common problems.
Who?
We have a stunning line-up this year, including leading experts such as John Hughes (CEO of Quiv AB), Kevin Hammond (Professor in Computer Science and Functional Programming research group lead at St. Andrews University) and Philip Wadler (Winner of the POPL Most Influential Paper Award and co-author of Introduction to Functional Programming).
What?
A wide range of Functional topics will be tackled including Paraforming: how to develop effective parallel programs with Kevin Hammond, building your own Lisp with Bodil Stokke, how to create robust real world applications with Scott Wlaschin and many more.
Programme
Venue
Skills Matter
---
WE'VE MOVED: Skills Matter has recently relocated to a fantastic new venue
CodeNode
10 South Place, London EC2M 7EB.
---
CodeNode provides a great selection of event spaces with all the facilities you need for a vibrant, interactive and successful tech event.
How to contact Skills Matter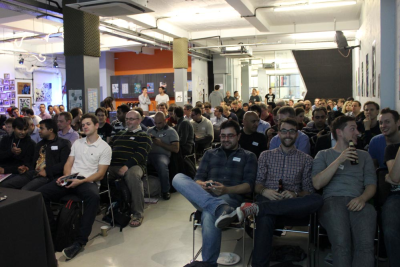 Get Involved
Sponsors
To discuss sponsorship opportunities please contact the team:
SkillsCasts
Other Years