2 DAY CONFERENCE
Agile Testing & BDD eXchange 2014
Topics covered at

#bddx
Do you want your systems to be the best they can be? Want to know how BDD helps delivery teams build quality in right from the start? Interested in meeting leading experts like Jeff Patton to learn about their latest ideas and their vision for the future?
Join us at The Agile Testing & BDD eXchange in London on November 6-7th!
Keynoted by Jeff Patton, this year will be the fifth anniversary of this cornerstone conference for the Agile community - and it'll be our best yet.
We're planning on three tracks over two days, covering Automation Tools, Portfolio Management, and Team Dynamics: a whole range of Agile topics, from testing to leadership. We're providing a unique forum to explore ideas about these topics with hundreds of other members of the Agile community: this is an experience you won't get back at the office.
So if you'd like to spend the day learning all the newest tools and best practices in Agile, having meaningful conversations to help you write more powerful software, and discovering how to best deliver what your business needs, don't hesitate to join us.
Don't miss the opportunity to hear from world-class experts and meet others who care deeply about software quality, testing, and working in an Agile team!
Registration now open!
Would you like to join the world's top innovators and experts in BDD, Impact Mapping, Automation Tools, Portfolio Management and Team Dynamics? If your answer is yes, than get your ticket today!
Brilliant Minds on Stage
Expect to meet leading experts like Jeff Patton, Gojko Adzic and Dan North and many more. Share your ideas with leading innovators in the Agile movement: you can trust us to invite the best!
Fantastic Venue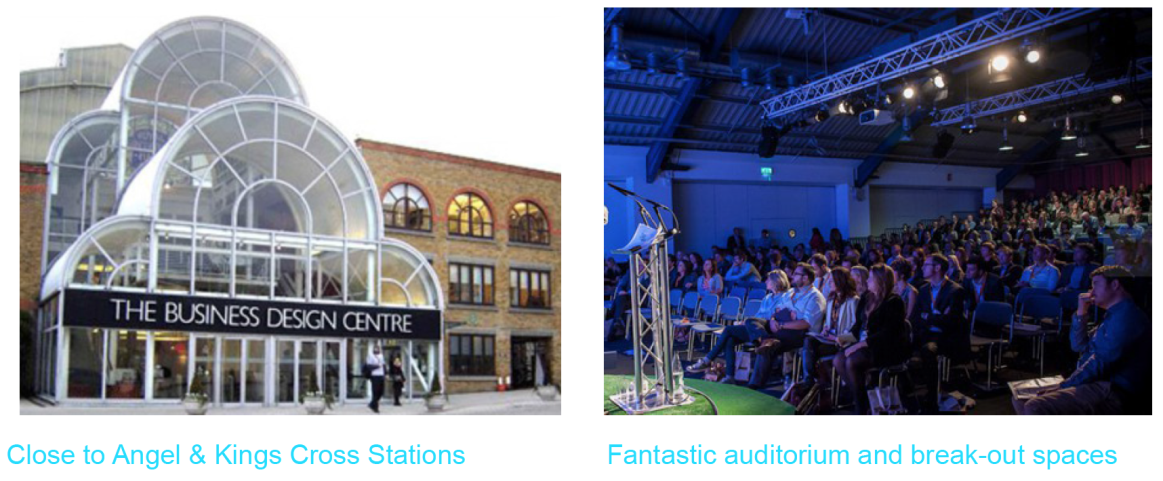 After the phenomenal success of last year, it was clear we needed a bigger venue for this year's conference. So we have secured the BDC in Islington, where we will be able to accommodate London's sizeable and growing #bddX community. With great spaces for talks and discussions, unrivalled technology capabilities and fantastic transport links in one of London's most buzzing areas, we could not think of a better venue to host this year's Agile Testing & BDD eXchange.
Track
Team Dynamics
Automation Tools
OpenSpace
09:30

Registration

10:00

Capturing Requirements or Solving Problems?

Jeff Patton

---

bddx

agile-development

agile

user-stories

One of the derogatory terms sometimes applied to software professionals is "order-taker." Yet, we work in a profession that's rich with language and practice that focuses us on doing just that. In the end what matters most isn't that we created what people asked for on time and in budget, but that we actually delivered the real benefit they need. This talk is about that.

In this short talk I'll talk about how focusing on outcome and impact changes practice. I'll discuss approaches like pragmatic personas, story mapping, prototyping, and testing. These and other practices don't capture what people want, but help us discover what they need.

bddx agile-development agile user-stories

---

About the speaker...

Jeff makes use of over 18 years experience with a wide variety of products from on-line aircraft parts ordering to electronic medical records to help organizations improve the way they work. Where many development processes focus on delivery speed and efficiency, Jeff balances those concerns with the need for building products that deliver exceptional value and marketplace success.

Jeff currently works as founder and principle consultant for Jeff Patton and Associates Inc. He's an agile process coach, product design coach, and instructor. Many articles, essays, and presentations can be found at AgileProductDesign.com (please stay tuned for his new and updated website, jpattonassociates.com).

His writing appears in StickyMinds.com, Better Software Magazine, IEEE Software, Alistair Cockburn's Book, Crystal Clear, and Jeff's own forthcoming book, User Story Mapping: Discover the Whole Story, Build the Right Product, from O'Reilly press. Jeff's a Certified Scrum Trainer, and winner of the Agile Alliance's 2007 Gordon Pask Award for contributions to Agile Development.

Upcoming Events

Speaker at Flowcon SF 2014 -- September 3-4th, San Francisco, California, USA http://flowcon.org/

Recent Activities

×

11:00

Coffee, Tea & Refreshments

11:15

Buried treasure, what's hiding in your Scenarios?

Alan Parkinson

---

bddx

bdd

gherkin

team-dynamics

We've had the conversation with the business, elicited examples and documented them in Gherkin. In reality conversations with the business don't take place using Gherkin, so they have to be translated into the 'Given When Then' format. Unwittingly details can be lost and ambiguities introduced during this translation process. How can we stop this this accidental loss of information?

In this short talk I'll discuss some simple writing techniques and language tools that can help

avoid the details being buried and improve the overall readability of examples.

bddx bdd gherkin team-dynamics

---

About the speaker...

Alan is CEO and Co-founder of Hindsight Software, a start-up focused on supporting BDD in the Enterprise. Over the last 14 years Alan's passion has switched from just writing code to how we deliver high quality software systems as a team. He is a passionate believer in finding talented engineers and works with a "Do Tank" the New Engineering Foundation to influence the UK government and educational bodies on STEMs education.

×

Appium: Mobile Automation Made Awesome

Jonathan Lipps

---

bddx

testing

bdd

selenium

mobile

automated-testing

qa

Appium

Automated testing is the key to rapid development of high-quality apps, but mobile has lagged behind the web in this area. In this talk we'll give a philosophical and technical introduction to Appium, an open-source, cross-platform, mobile automation framework you can use to write automated UI tests for Android and iOS apps (native, hybrid, web). Welcome to the future of mobile QA!

The tools and practices refined over the last decade by web developers have not crossed over easily into the mobile community. Mobile devs have been without tools like continuous integration and automated testing, which enable delivery of high-quality apps more rapidly. A key piece of the solution for mobile is Appium, an open-source, cross-platform, language-agnostic mobile automation framework you can use to write automated UI tests for Android and iOS apps (native, hybrid, web), to be run on emulators or devices.

In this talk we will explore the philosophy that underlies the work behind Appium, including the open-source nature of Appium's diverse, active and friendly community. Then, after a brief explanation of the technology that powers Appium, we'll move into the technical portion of the talk, where attendees will see easy it is to write Appium scripts using the WebDriver protocol in their favorite language, and integrate Appium tests into a CI system using Selenium Grid or Sauce Labs.

Ultimately, the talk provides an argument for moving from manual QA to automated testing, an understanding of the mobile automation landscape, and a solid introduction to Appium, which leading projects and companies around the world have chosen as their mobile automation framework of choice.

bddx testing bdd selenium mobile automated-testing qa Appium

---

About the speaker...

I have been engaged with the use and development of technology in one form or another since I was young, and am currently pursuing a career as a software developer. It's not all roses, however: I take a fairly radical and critical stance towards the adoption of technology in society.

I'm currently working as Director of Ecosystem & Integrations at the San Francisco-based cloud testing company Sauce Labs. At Sauce, I've worked on many aspects of the architecture of our web and mobile testing cloud, from backend infrastructure (Python) to frontend interactivity (JavaScript). Most recently, I've been building the Ecosystem & Integrations Team. Our mission is to make sure that the open source ecosystem that surrounds our core products receives as much attention as it deserves. Did I mention that we're hiring?

×

Agile Testing and BDD eXchange OpenSpace

---

bddx

agile-testing

bdd

Agile Testing and BDD eXchange OpenSpace


The Agile Testing and BDD eXchange OpenSpace is here for you! If you are passionate about BDD, automation tools, agile methodologies or software best practices in general, we want you to feel comfortable and able to share this passion with others. We therefore invite you to use the OpenSpace room to speak, collaborate or simply sit back and reflect on the day's proceedings. You don't need to come with prepared material and it does not matter if you contribute a little or a lot, every opinion counts!

×

12:00

Coffee, Tea & Refreshments

12:15

Improving the Value of SBE and BDD artefacts

David Evans

---

bddx

agile-development

agile-testing

bdd

How do we get the most value out of our specification and test writing effort? How do we create artefacts that serve the whole team, as specifications, acceptance tests and documentation? To do Specification by Example or Behaviour Driven Development well, we need to connect with the needs and the skills of different roles in the team.

If you work with Cucumber, Fitnesse, SpecFlow or similar tools to support BDD and SBE, you will learn how to avoid common mistakes that teams make when writing tests. You will also learn to recognise the characteristics that take good examples beyond the role of acceptance tests and into living documentation for long-term value.

bddx agile-development agile-testing bdd

---

About the speaker...

David Evans is an independent agile consultant, coach and trainer. He is an evangelist on agile testing, TDD, BDD and Specification by Example, and is a regular speaker at international conferences and seminars.

David Evans is an experienced agile consultant, coach and trainer with over 25 years of IT experience. A thought-leader in the field of agile quality, he has provided training and consultancy for clients worldwide. An in-demand speaker at events and conferences across Europe, David was voted Best Keynote Speaker at Agile Testing Days 2013. He is co-author of the best-selling books "50 Quick Ideas to Improve your User Stories" and "50 Quick Ideas to improve Your Tests", was a contributor to the book "More Agile Testing", and has also had several papers published in international IT journals. He currently lives and works in the UK, where he is a partner in Neuri Consulting LLP.

Contact David at: David.Evans@neuri.co.uk or follow him on Twitter: @DavidEvans66

×

Modelling by Example

Konstantin Kudryashov

---

bddx

gherkin

automation-tools

We all know Gherkin is an amazing tool to help us talk with business more effectively. It is a great way to extract business requirements from the Product Owner in the way that there's no inherited ambiguity. But what if it is much more? What if Gherkin could also help us to model our application as much as it helps us to drive our communications? Modelling by Example is a slightly different way to look at your Gherkin features. And in this session Konstantin will demonstrate how to use communication tools in order to improve your code design.

bddx gherkin automation-tools

---

About the speaker...

When not speaking at conferences Konstantin Kudryashov is an Agile blogger, organiser of BDD London meetups, the creator of Behat, Mink, co-creator of PhpSpec and leads the Behaviour-Driven Development (BDD) practice at Inviqa, a leading digital consultancy in Europe. As a communication coach, he has helped teams in many organisations bridge the gap between business and IT using Agile processes and development practices like Scrum, Kanban, BDD, TDD, Collaborative Product Ownership and Deliberate Discovery.

×

Agile Testing and BDD eXchange OpenSpace

---

bddx

agile-testing

bdd

Agile Testing and BDD eXchange OpenSpace


The Agile Testing and BDD eXchange OpenSpace is here for you! If you are passionate about BDD, automation tools, agile methodologies or software best practices in general, we want you to feel comfortable and able to share this passion with others. We therefore invite you to use the OpenSpace room to speak, collaborate or simply sit back and reflect on the day's proceedings. You don't need to come with prepared material and it does not matter if you contribute a little or a lot, every opinion counts!

×

13:00

Lunch

14:00

Continuous delivery gone bad

Gojko Adzic

---

agile

continuous-integration

continuous-delivery

Remember the last time a PDF reader insisted on stopping whatever you are doing to update itself for security reasons, half of the internet came down with a browser update, or a library packager insisting on pulling the latest version of some useless crap just to compile your code? Now multiply that feeling by a 1000.

With Continuous delivery having become so popular, do you ever consider what happens to the ones on the other side of the stick? Continuous delivery only makes sense if the people on the other end want it delivered, and we don't interrupt their work. Find out what we can do to make the pain go away and still ship frequently.

agile continuous-integration continuous-delivery

---

About the speaker...

Gojko has helped numerous teams implement best specification-by-example practices, written two books on the subject and contributed to several open source projects. He frequently speaks at leading industry conferences.

×

15:00

Coffee, Tea & Refreshments

15:15

2

The Power of Examples - Part One

Jenny Martin and Pete Buckney

---

bddx

agile-testing

bdd

tdd

The Power of Examples - Part One
Jenny Martin and Pete Buckney

Examples are powerful. We all use examples every day to help others understand what we mean. Our most valuable team members are able to express complex technical concepts to business people and also translate business ideas into comprehensive technical solutions. Those people tend to naturally use real–world examples in their language as an aid to understanding.

This highly participatory workshop explores the use of examples to:

Achieve continuous collaboration and shared understanding using techniques appropriate for different audiences

Leverage examples to inform the design and align the impact of changes between business rules, documentation, tests and code

Maximise the usefulness of 'ubiquitous examples' as part of a structured living documentation system

Accelerate iterative & incremental development with strong links to TDD and unit tests, whilst avoiding typical automation pitfalls and overheads.

bddx agile-testing bdd tdd

---

About the speakers...

Jenny Martin is a consultant, trainer, facilitator and coach specialising in agile delivery, quality improvement and innovation games.

Jenny believes that great teams are built on collaboration, shared responsibility and by embracing individuality and diversity.

She has 20 years experience across multiple platforms, tools and technologies in disciplines spanning the entire software development life-cycle and a demonstrable track record of delivering complex IT systems in the customer loyalty, retail and finance sectors

Jenny is a frequent speaker at Agile Testing and BDD events, and provides training in collaborative software development techniques and public speaking.

Pete is a founder director of Co Made, and is passionate about using collaborative approaches to build software that changes businesses for the better.

Pete is an IT all-rounder, with 18 years' experience as a developer, business analyst, technical architect, project manager and trainer, and enjoys working hands-on to bring together business and technical functions to build the software the business needs.

Twitter: @PeteBuckney Web: www.comade.co.uk

×

To those whom much is given, much is expected...

Dan Haywood

---

bddx

agile-development

agile-testing

java

bdd

user-stories

apache-isis

OK, so here's my 'given' for this talk: you're developing some sort of enterprise app, from the outside-in, using a bit of BDD. And you're about to start a new user story. So, what's in 'given' for your story? In some ways getting that nailed is the hardest part of implementing your story. For one thing, you're going to have to get the app's external dependencies (usually a database, perhaps other services) into a known state; but you'll also want to express that set up (which, let's face it, often ends up being quite complex) in a way that is easily grokkable and also reusable. And when I say reusable, I don't mean simply across your specs but also more broadly, for any team member wanting to understand or verify your new business functionality.

In this talk I'm going to show you a mini-framework that we've evolved to accomplish this. It's actually part of a full-stack Java framework, Apache Isis, so I'll demonstrate the ideas in the context of an Isis app; but it's straightforward enough that you could port to your favourite stack easily enough. Anyway, we've found it invaluable as we've been developing our own enterprise app (for estate management of shopping centres) on top of Isis.

bddx agile-development agile-testing java bdd user-stories apache-isis

---

About the speaker...

Dan is a freelance consultant, developer, writer and trainer, specializing in domain-driven design, agile development, enterprise architecture and also REST, on the Java and .NET platforms. Dan is known as an advocate of the naked objects pattern, and is the lead committer to Apache Isis, a Java framework that implements the naked objects pattern. He also works (for a client) on an app that runs on top of Isis, called Estatio. You can find Estatio up on github; it also is open source.

Dan was also instrumental in the success of the first large-scale naked objects system which administers state benefits for citizens in Ireland, used by over 2,000 users and paying out over EUR5bn a year in benefits. He continues in his role there as an advisor to the government.

Dan's most recent open source work is the Restful Objects specification, which defines a hypermedia API for exposing domain object models. Apache Isis provides one implementation of this spec, and Dan is also a committer on Restful Objects.NET, an implementation for .NET on ASP.NET MVC.

Dan is a regular presenter at various conferences, and has written a good number of online and print articles. He's also written a couple of books, "Domain Driven Design using Naked Objects", and also "Better Software Faster" on the effective use of TogetherJ. Prior to focusing in agile and DDD, Dan worked at Sybase UK, specializing in performance-n-tuning.

×

Agile Testing and BDD eXchange OpenSpace

---

bddx

agile-testing

bdd

Agile Testing and BDD eXchange OpenSpace


The Agile Testing and BDD eXchange OpenSpace is here for you! If you are passionate about BDD, automation tools, agile methodologies or software best practices in general, we want you to feel comfortable and able to share this passion with others. We therefore invite you to use the OpenSpace room to speak, collaborate or simply sit back and reflect on the day's proceedings. You don't need to come with prepared material and it does not matter if you contribute a little or a lot, every opinion counts!

×

16:00

Coffee, Tea & Refreshments

16:15

2

The Power of Examples - Part Two

Jenny Martin and Pete Buckney

---

bddx

agile-testing

bdd

tdd

Examples are powerful. We all use examples every day to help others understand what we mean. Our most valuable team members are able to express complex technical concepts to business people and also translate business ideas into comprehensive technical solutions. Those people tend to naturally use real–world examples in their language as an aid to understanding.

This highly participatory workshop explores the use of examples to:

Achieve continuous collaboration and shared understanding using techniques appropriate for different audiences

Leverage examples to inform the design and align the impact of changes between business rules, documentation, tests and code

Maximise the usefulness of 'ubiquitous examples' as part of a structured living documentation system

Accelerate iterative & incremental development with strong links to TDD and unit tests, whilst avoiding typical automation pitfalls and overheads.

bddx agile-testing bdd tdd

---

About the speakers...

Jenny Martin is a consultant, trainer, facilitator and coach specialising in agile delivery, quality improvement and innovation games.

Jenny believes that great teams are built on collaboration, shared responsibility and by embracing individuality and diversity.

She has 20 years experience across multiple platforms, tools and technologies in disciplines spanning the entire software development life-cycle and a demonstrable track record of delivering complex IT systems in the customer loyalty, retail and finance sectors

Jenny is a frequent speaker at Agile Testing and BDD events, and provides training in collaborative software development techniques and public speaking.

Pete is a founder director of Co Made, and is passionate about using collaborative approaches to build software that changes businesses for the better.

Pete is an IT all-rounder, with 18 years' experience as a developer, business analyst, technical architect, project manager and trainer, and enjoys working hands-on to bring together business and technical functions to build the software the business needs.

Twitter: @PeteBuckney Web: www.comade.co.uk

×

Agile Testing of Mobile Apps

Karl Krukow

---

bddx

agile-testing

bdd

cucumber

calabash

mobile-apps

Quality on mobile is a challenge! Developing mobile apps requires dealing with multiple platforms, OS versions, form-factors and resolutions, varying hardware capabilities and network conditions. At the same time users have extremely high expectations for the mobile experience and will promptly punish with bad App Store reviews when disappointed. User expectations are set by fast-moving consumer apps such as Facebook, YouTube and Google Maps which deliver fast, responsive, quality apps with frequent release cycles.

So how can we take an agile approach to testing while delivering on the technical challenges posed by mobile? In this talk we look at Calabash a mobile test automation tool which supports and leverages Cucumber to enable easy implementation of BDD. We'll give an overview of BDD for mobile, an introduction to Calabash and demo how we can create executable specifications for mobile apps which act as cross-platform automated acceptance tests.

As a "kicker," we'll finish off with demoing Xamarin Test Cloud, an innovative cloud-based service that provides managed access to more than a thousand mobile devices for the purpose of mobile quality assurance, addressing the technical challenges of mobile quality mentioned above.

bddx agile-testing bdd cucumber calabash mobile-apps

---

About the speaker...

Karl Krukow is Technical Lead on Xamarin Test Cloud, an innovative cloud-based service that provides managed access to more than a thousand mobile devices for the purpose of mobile quality assurance.

Before joining Xamarin, Karl co-founded LessPainful, a mobile test automation start-up which created the popular open-source mobile test framework, Calabash. LessPainful was later acquired by Xamarin and became the cornerstone of Xamarin Test Cloud.

Karl graduated with a PhD in Computer Science from University of Aarhus in 2006 and worked several years as a senior consultant before co-founding LessPainful. His current professional passions are Xamarin, continuous delivery with focus on mobile, and functional programming (with special love for the Clojure programming language).

Follow Karl on Twitter and find out more about his work on Xamarin Test Cloud!

×

Agile Testing and BDD eXchange OpenSpace

---

bddx

agile-testing

bdd

Agile Testing and BDD eXchange OpenSpace


The Agile Testing and BDD eXchange OpenSpace is here for you! If you are passionate about BDD, automation tools, agile methodologies or software best practices in general, we want you to feel comfortable and able to share this passion with others. We therefore invite you to use the OpenSpace room to speak, collaborate or simply sit back and reflect on the day's proceedings. You don't need to come with prepared material and it does not matter if you contribute a little or a lot, every opinion counts!

×

17:00

Coffee, Tea & Refreshments

17:15

2

Agile Testing and BDD eXchange Park Bench Panel

Martine Devos and Gojko Adzic

---

bddx

agile-testing

bdd

Agile Testing and BDD eXchange Park Bench Panel
Martine Devos and Gojko Adzic

Put your questions to a panel of experts at the end of day one of the Agile Testing and BDD eXchange. This panel will be led by programme lead Gojko Adzic who will take questions from the floor. We are excited to welcome guest panelist Martine Devos who will join speakers and workshop leaders from both days of the conference. If you have you have an opinion, you're invited to join the panel on stage. The format is designed to pitch those questions you didn't manage to ask in the day.

bddx agile-testing bdd

---

About the speakers...

Martine is a persuasive and highly passionate communicator, public speaker and published author focused on Agile methods.

Go beyond Theory – Start Practising!

Martine Devos is an organisational development consultant and trainer with comprehensive business background, strong analytical skills and a passion for detecting and solving tough problems.

As an assertive thought-leader she brought many projects and product development efforts back on track in both government and services sector. She has more than 30 years managerial experience in both traditional and agile environments. She mastered successive waves of technology innovation to conceptualize, design and deploy mission critical business-focused ICT solutions in Fortune 500 and FTSE 100 companies and in the public sector.

She has coached more than 25,000 people in agile principles and practices of Scrum, Extreme Programming and Lean Software Management and Kanban. For her first Scrum project she got the title of ICT manager of the year in 1998 and was one of the first qualified Certified Scrum Trainers.

She initiated and successfully implemented organizational and cultural change initiatives at both companywide and team level in multicultural environments. Martine educates all levels of the organisation from working with executives and leaders through to developers, PMs, BAs and others working on project delivery.

Her offerings include:

Certified Scrum Master (CSM)
Certified Scrum Product Owner (CSPO)
Certified Scrum Professional (CSP)
Lean and Kanban
Coaching teams
Agile Estimation and Planning – 1 or 2 day courses available
Agile Project Management – 2 or 3 day courses available – this course also prepares you for PMI-ACP.
Systems Thinking and Agile Strategy (Management and Lectures)

Martine's courses and workshops provide PDUs for PMI and Scrum Education Units (SEUs) from the Scrum Alliance. As well as a selection of courses offered as public classes at Skills Matter, Martine's courses can also be delivered privately and adapted to your company's specific requirements.

Martine is a regular contributor and co-author of articles and white papers on Scrum, Agile and related best practices and ideas. Download the articles below by following the links:

Gojko has helped numerous teams implement best specification-by-example practices, written two books on the subject and contributed to several open source projects. He frequently speaks at leading industry conferences.

×

18:00

To The Pub!
Track
Tutorials
Portfolio Management
Tutorials
09:30

Registration

10:00

2

Introducing Delivery Mapping

Dan North and Chris Matts

---

bddx

agile-testing

bdd

delivery-mapping

Just over ten years ago Dan North and Chris Matts came together to create the Given-When-Then format that we are here to celebrate today. They had come together to solve a problem they perceived in the communication between developers and non-developers.

Recently Dan and Chris reformed the band to solve another problem. How do we help organisations use Agile at scale? The second album is famous for being tricky. "Delivery Mapping" contains an eclectic mix of iconic tracks and instant classics. Be at the gig that people will be talking about for decades to come. Look out for the pure harmonies in "Highlight problems" and the guitar riff in "My place in the future.

bddx agile-testing bdd delivery-mapping

---

About the speakers...

Dan North uses his deep technical and organisational knowledge to help CIOs, business and software teams to deliver quickly and successfully. He puts people first and finds simple, pragmatic solutions to business and technical problems, often using lean and agile techniques. With over twenty years of experience in IT, Dan is a frequent speaker at technology conferences worldwide.

The originator of Behaviour-Driven Development (BDD) and Deliberate Discovery, Dan has published feature articles in numerous software and business publications, and contributed to The RSpec Book: Behaviour Driven Development with RSpec, Cucumber, and Friends and 97 Things Every Programmer Should Know: Collective Wisdom from the Experts. He occasionally blogs at dannorth.net.

Chris Matts has over 10 years of experience in investment banking including strategy work as a practitioner rather than as a consultant. His specialist areas are real options, IT risk management, business value and agile analysis. He has been working in exotic credit derivatives for the past few years.

×

11:00

Coffee, Tea & Refreshments

11:15

2

Two-and-a-half Years Later - an Experience Report

Dan North and Lee Nicholls

---

bddx

bdd

Two-and-a-half Years Later - an Experience Report
Dan North and Lee Nicholls

In 2012 Lee Nicholls, a senior executive at a major international bank, embarked on a change programme involving over 400 people in London, New York, India and elsewhere. Dan North has been helping out (for values of "helping") for some of that time, and in this candid Q&A session he interviews Lee to find out what has been working, what has been challenging, and where they are going next.

bddx bdd

---

About the speakers...

Dan North uses his deep technical and organisational knowledge to help CIOs, business and software teams to deliver quickly and successfully. He puts people first and finds simple, pragmatic solutions to business and technical problems, often using lean and agile techniques. With over twenty years of experience in IT, Dan is a frequent speaker at technology conferences worldwide.

The originator of Behaviour-Driven Development (BDD) and Deliberate Discovery, Dan has published feature articles in numerous software and business publications, and contributed to The RSpec Book: Behaviour Driven Development with RSpec, Cucumber, and Friends and 97 Things Every Programmer Should Know: Collective Wisdom from the Experts. He occasionally blogs at dannorth.net.

Lee Nicholls is Head of Securities Operations Technology responsible for the strategy, initiatives and day to day maintenance for Bank of Americas (Global Markets) post trade Securities application (software) infrastructure.

×

Getting started on Mobile testing with Calabash - Part One

Karl Krukow

---

bddx

ruby

testing

cucumber

calabash

xamarin

Getting started on Mobile testing with Calabash - Part One
Karl Krukow

Quality on mobile is a challenge! Developing mobile apps requires dealing with multiple platforms, OS versions, form-factors, varying hardware capabilities and network conditions. At the same time users have extremely high expectations for the mobile experience and will promptly punish with bad App Store reviews when disappointed. Expectations are set by consumer apps such as Facebook, YouTube and Google Maps which deliver fast, responsive, quality apps with frequent release cycles.

This workshop is a hands-on intro to BDD for Mobile using Calabash. It will enable which enables QA Engineers and developers to collaborate with business to define executable specifications that serve as living documentation for the apps being built. Calabash leverages cucumber to turn specifications into cross-platform automated acceptance tests for mobile apps. This will serve as a whirlwind tour of Calabash. The class is almost entirely hands-on and participants will get familiar with Calabash and will be ready to start using in their own projects.

Because of the short workshop duration, we do assume familiarity with BDD and Cucumber-rb. To author automated tests we require some familiarity with automated testing and/or development. Manual testers and project stakeholders are welcome too - this will enable collaboration around creating feature files and test automation.

We'll then go on to incrementally build-up a test suite for a real cross-platform mobile app, discussing best practices along the way. We'll wrap up with a demo of running the suite on Xamarin Test Cloud, a cloud-services that provides automated access to more than a thousand mobile devices and delightful test reporting.

bddx ruby testing cucumber calabash xamarin

---

About the speaker...

Karl Krukow is Technical Lead on Xamarin Test Cloud, an innovative cloud-based service that provides managed access to more than a thousand mobile devices for the purpose of mobile quality assurance.

Before joining Xamarin, Karl co-founded LessPainful, a mobile test automation start-up which created the popular open-source mobile test framework, Calabash. LessPainful was later acquired by Xamarin and became the cornerstone of Xamarin Test Cloud.

Karl graduated with a PhD in Computer Science from University of Aarhus in 2006 and worked several years as a senior consultant before co-founding LessPainful. His current professional passions are Xamarin, continuous delivery with focus on mobile, and functional programming (with special love for the Clojure programming language).

Follow Karl on Twitter and find out more about his work on Xamarin Test Cloud!

×

Stories, Rules and Examples - a hands-on workshop - Part One

Matt Wynne

---

bddx

agile-development

agile-testing

bdd

Stories, Rules and Examples - a hands-on workshop - Part One
Matt Wynne

It's easy to become infatuated with examples when doing BDD / Specification by Example. Examples are a vital tool, but they're not enough. In this workshop we'll explore the boundary between rules and examples, and learn a concrete technique for mapping out your understanding of a user story using nothing more than a pack of index cards and a pen.

bddx agile-development agile-testing bdd

---

About the speaker...

Matt is the lead developer for Cucumber, the popular Open-Source acceptance testing tool. He's the author of The Cucumber Book, and in 2013 he cofounded Cucumber Limited with Aslak Hellesøy and Julien Biezemans. Their company supports the open-source platform by offering training, consulting, coaching around BDD, lean and agile software development.

×

12:15

Coffee, Tea & Refreshments

12:30

An experience report on portfolio planning at Scale

Tony Grout

---

bddx

agile-project-management

bdd

portfolio

How do you improve an organisation's Agility? You start by identifying the Constraints. Once the constraints are known, they will drive all the changes you need to make. They will reveal the issues you need to address, and the order you need to address them.

Issues such as:

How do you prioritise work?
What reporting do you need to optimise the constraints.
What additional roles do you need beyond the standard Agile/Lean roles.
What is the role of management.
What things do you need to consider when designing for staff liquidity?
How do you identify HR policies that need to be changed?
How do you decide on the approach to building a solution?

Unlike many approaches to scaling agile, a Theory of Constraints based approach does not provide solutions, instead it highlights constraints that a company needs to address given its particular context. As such, it is an approach to adapts to context rather than ignore it.

bddx agile-project-management bdd portfolio

---

About the speaker...

Tony's passion has been in building software that changes the world for the better at a scale that makes a massive difference. This has been his passion and his challenge for the past 30 years. Tony started and sold two successful software development business before the age of 35.Both working in complex environments, as Lead developer and Head of Sales in the former and Chief Technology Officer in the latter. Tony is currently Head of Agile at Skype. He is bringing sustainable enterprise agility to a fast paced, fast growing organisation with over 1,500 engineers. He still loves to code.Before Skype Tony was the co-chair of the Agile Leadership Council in IBM. His coaching across software labs of 25,000 engineers was instrumental in the endurance of agile.

He was also lead technical editor on IBM's agile delivery process framework published as Disciplined Agile Delivery: A Practitioner's Guide to Agile Software Delivery in the Enterprise.Tony is no stranger to the practicalities of scaling agile often saying "this is wickedly hard".

×

Getting started on Mobile testing with Calabash - Part Two

Karl Krukow

---

bddx

ruby

testing

cucumber

calabash

xamarin

Getting started on Mobile testing with Calabash - Part Two
Karl Krukow

Quality on mobile is a challenge! Developing mobile apps requires dealing with multiple platforms, OS versions, form-factors, varying hardware capabilities and network conditions. At the same time users have extremely high expectations for the mobile experience and will promptly punish with bad App Store reviews when disappointed. Expectations are set by consumer apps such as Facebook, YouTube and Google Maps which deliver fast, responsive, quality apps with frequent release cycles.

This workshop is a hands-on intro to BDD for Mobile using Calabash. It will enable which enables QA Engineers and developers to collaborate with business to define executable specifications that serve as living documentation for the apps being built. Calabash leverages cucumber to turn specifications into cross-platform automated acceptance tests for mobile apps. This will serve as a whirlwind tour of Calabash. The class is almost entirely hands-on and participants will get familiar with Calabash and will be ready to start using in their own projects.

Because of the short workshop duration, we do assume familiarity with BDD and Cucumber-rb. To author automated tests we require some familiarity with automated testing and/or development. Manual testers and project stakeholders are welcome too - this will enable collaboration around creating feature files and test automation.

We'll then go on to incrementally build-up a test suite for a real cross-platform mobile app, discussing best practices along the way. We'll wrap up with a demo of running the suite on Xamarin Test Cloud, a cloud-services that provides automated access to more than a thousand mobile devices and delightful test reporting.

bddx ruby testing cucumber calabash xamarin

---

About the speaker...

Karl Krukow is Technical Lead on Xamarin Test Cloud, an innovative cloud-based service that provides managed access to more than a thousand mobile devices for the purpose of mobile quality assurance.

Before joining Xamarin, Karl co-founded LessPainful, a mobile test automation start-up which created the popular open-source mobile test framework, Calabash. LessPainful was later acquired by Xamarin and became the cornerstone of Xamarin Test Cloud.

Karl graduated with a PhD in Computer Science from University of Aarhus in 2006 and worked several years as a senior consultant before co-founding LessPainful. His current professional passions are Xamarin, continuous delivery with focus on mobile, and functional programming (with special love for the Clojure programming language).

Follow Karl on Twitter and find out more about his work on Xamarin Test Cloud!

×

Stories, Rules and Examples - a hands-on workshop - Part Two

Matt Wynne

---

bddx

agile-development

agile-testing

bdd

Stories, Rules and Examples - a hands-on workshop - Part Two
Matt Wynne

It's easy to become infatuated with examples when doing BDD / Specification by Example. Examples are a vital tool, but they're not enough. In this workshop we'll explore the boundary between rules and examples, and learn a concrete technique for mapping out your understanding of a user story using nothing more than a pack of index cards and a pen.

bddx agile-development agile-testing bdd

---

About the speaker...

Matt is the lead developer for Cucumber, the popular Open-Source acceptance testing tool. He's the author of The Cucumber Book, and in 2013 he cofounded Cucumber Limited with Aslak Hellesøy and Julien Biezemans. Their company supports the open-source platform by offering training, consulting, coaching around BDD, lean and agile software development.

×

13:30

Lunch

14:30

2

Capacity planning in an imperfect world

Marina Oliveira and Ram Rao

---

bddx

agile-testing

bdd

capacity-planning

How do you make sure your organization have the capacity to deliver the plan? This session will show you how to plan in an imperfect world through a super interactive game. The game will take you through all the stages of the planning process, with you playing a role of the process stakeholders.

bddx agile-testing bdd capacity-planning

---

About the speakers...

Marina has been working on increasing organisation's value for almost 20 years. She started in mergers and acquisitions in Brazil advising companies on business worth and improving valuation drivers. She then moved to London to read her MBA at London Business School. Marina has since worked in Strategy, Product Management, and Process Improvement within Telecoms.

Marina has gained extensive experience in leading transformation projects. She is currently focused on working on scaling agile with attention on sustainability. Her approach centres on engaging the organisation to make change stick through self-organisation. This enables communities to take responsibility and make change sustainable through continuous improvement.

Ram has been working in the Data, Insights & Strategy teams of the top tech Product Companies for the past 10 years. He started off as Quality Analyst after his engineering degree, before moving to the world of Metrics & KPIs. Following his MBA in Sales & Marketing, he then worked in Product Strategy, Marketing and Pricing Analytics.

Ram has a collected a broad range of experiences in managing Transformation and Business-As-Usual programs. His current focus is on increasing delivery coordination and delivering to a plan. Ram believes that the organizations should be telling a story through data

×

3

Experiments with Flow - First Session

Tom Roden, Ben Williams, and Jon Whittaker

---

bddx

agile-testing

bdd

flow

WIP

throughput

queuing

cfd

Experiments with Flow - First Session
Tom Roden, Ben Williams, and Jon Whittaker

Please note this first session begins at 14:15. A repeat of this session will begin at 15:45.

Quite often we apply established economic trade off's taken directly from manufacturing to knowledge work without questioning their validity in this different context.

Given that our work systems are complex in nature (as opposed to complicated cynefin fans) the relationships between variables that we can affect are not clear and often contrary to what we might expect.

In this highly interactive and practical session (bring your gym kit…...only joking), Ben and Tom will take you through an experiment driven approach that will highlight why we often need to stop starting and start finishing.

We will uncover relationships between;

Local and Global WIP levels
Batch size
Bottlenecks
Utilisation
Arrival rate
Push versus Pull
Quality

bddx agile-testing bdd flow WIP throughput queuing cfd

---

About the speakers...

Tom Roden is a software delivery coach, consultant and quality enthusiast, helping teams and people make the changes needed to thrive and adapt to the changing demands of their environment.

He collaborates with teams' intent on delivering high quality software with speed and predictability, supporting ongoing improvement through process and practice refinement, influenced by agile and lean principles.

Tom specialises in agile transformation, coaching & scrum mastery as well as agile testing, from establishing testing functions, test management and strategy, through to practitioner approaches such as specification by example, BDD and context driven (exploratory) testing.

He likes to get out and deliver talks whenever he can, both in the UK and internationally

Follow Tom Roden on Twitter: @tommroden

Ben is a coach, consultant and transformation specialist, who works with organisations that want to deliver real business impacts consistently faster. Drawing predominantly from agile and lean disciplines like Scrum and Kanban, Ben has been involved in driving some radical and very large scale agile transitions, working as a coach and servant leader amongst some really great teams and people.

He has built and delivered training courses to many people, between Europe and the US, is active amongst the agile communities in London and New York and specialises in the application of tools and techniques like Impact Mapping, Specification By Example, BDD, Theory of Constraints and value stream mapping.

Follow Ben Williams on Twitter: @13enWilliams

Jon is an agile coach, lean methods trainer and transformational change specialist who has worked with multiple organizations in the private and public sector to improve their way of working. He seeks to learn something new and useful every day

×

Appium Workshop - Part One

Jonathan Lipps

---

bddx

selenium

mobile

automated-testing

qa

Appium

Appium Workshop - Part One
Jonathan Lipps

Appium is an open-source, cross-platform and multi-language mobile automation framework. In this workshop we'll focus on using Appium to write functional tests for iOS and Android mobile web, hybrid, and native apps. Beginning with an expanded introduction to Appium concepts, participants will learn about the WebDriver protocol and the mobile-specific extensions Appium has added to make automating mobile apps more effective. We'll discuss the various library methods that are available for the workshop language (Java) and strategies for writing robust tests. Finally, we'll employ these newly-learned skills by running our tests on iOS simulators and Android emulators hosted in the Sauce Labs test cloud.

bddx selenium mobile automated-testing qa Appium

---

About the speaker...

I have been engaged with the use and development of technology in one form or another since I was young, and am currently pursuing a career as a software developer. It's not all roses, however: I take a fairly radical and critical stance towards the adoption of technology in society.

I'm currently working as Director of Ecosystem & Integrations at the San Francisco-based cloud testing company Sauce Labs. At Sauce, I've worked on many aspects of the architecture of our web and mobile testing cloud, from backend infrastructure (Python) to frontend interactivity (JavaScript). Most recently, I've been building the Ecosystem & Integrations Team. Our mission is to make sure that the open source ecosystem that surrounds our core products receives as much attention as it deserves. Did I mention that we're hiring?

×

15:30

Coffee, Tea & Refreshments

15:45

Build the backlog from MVPs?

Chris Matts

---

bddx

agile-development

agile-testing

bdd

Cynefin

How do you build the team's backlogs for each of the MVPs in your Organisational Backlog? Some items require analysis, like new tax laws. Some require A-B testing, like improving user experience. Others are obvious and don't need much explanation, and some leave everyone confused. Come and experience how you can use Cynefin to solve this nasty little problem. A simple session that you will be able to take back to the office on Monday.

bddx agile-development agile-testing bdd Cynefin

---

About the speaker...

Chris Matts has over 10 years of experience in investment banking including strategy work as a practitioner rather than as a consultant. His specialist areas are real options, IT risk management, business value and agile analysis. He has been working in exotic credit derivatives for the past few years.

×

3

Experiments with Flow - Second Session

Tom Roden, Ben Williams, and Jon Whittaker

---

bddx

agile-testing

bdd

flow

WIP

throughput

queuing

cfd

Experiments with Flow - Second Session
Tom Roden, Ben Williams, and Jon Whittaker

Please note this is the second session. The first session will take place at 14:15.

Quite often we apply established economic trade off's taken directly from manufacturing to knowledge work without questioning their validity in this different context.

Given that our work systems are complex in nature (as opposed to complicated cynefin fans) the relationships between variables that we can affect are not clear and often contrary to what we might expect.

In this highly interactive and practical session (bring your gym kit…...only joking), Ben and Tom will take you through an experiment driven approach that will highlight why we often need to stop starting and start finishing.

We will uncover relationships between;

Local and Global WIP levels
Batch size
Bottlenecks
Utilisation
Arrival rate
Push versus Pull
Quality

bddx agile-testing bdd flow WIP throughput queuing cfd

---

About the speakers...

Tom Roden is a software delivery coach, consultant and quality enthusiast, helping teams and people make the changes needed to thrive and adapt to the changing demands of their environment.

He collaborates with teams' intent on delivering high quality software with speed and predictability, supporting ongoing improvement through process and practice refinement, influenced by agile and lean principles.

Tom specialises in agile transformation, coaching & scrum mastery as well as agile testing, from establishing testing functions, test management and strategy, through to practitioner approaches such as specification by example, BDD and context driven (exploratory) testing.

He likes to get out and deliver talks whenever he can, both in the UK and internationally

Follow Tom Roden on Twitter: @tommroden

Ben is a coach, consultant and transformation specialist, who works with organisations that want to deliver real business impacts consistently faster. Drawing predominantly from agile and lean disciplines like Scrum and Kanban, Ben has been involved in driving some radical and very large scale agile transitions, working as a coach and servant leader amongst some really great teams and people.

He has built and delivered training courses to many people, between Europe and the US, is active amongst the agile communities in London and New York and specialises in the application of tools and techniques like Impact Mapping, Specification By Example, BDD, Theory of Constraints and value stream mapping.

Follow Ben Williams on Twitter: @13enWilliams

Jon is an agile coach, lean methods trainer and transformational change specialist who has worked with multiple organizations in the private and public sector to improve their way of working. He seeks to learn something new and useful every day

×

Appium Workshop - Part Two

Jonathan Lipps

---

bddx

selenium

mobile

automated-testing

qa

Appium

Appium Workshop - Part Two
Jonathan Lipps

Appium is an open-source, cross-platform and multi-language mobile automation framework. In this workshop we'll focus on using Appium to write functional tests for iOS and Android mobile web, hybrid, and native apps. Beginning with an expanded introduction to Appium concepts, participants will learn about the WebDriver protocol and the mobile-specific extensions Appium has added to make automating mobile apps more effective. We'll discuss the various library methods that are available for the workshop language (Java) and strategies for writing robust tests. Finally, we'll employ these newly-learned skills by running our tests on iOS simulators and Android emulators hosted in the Sauce Labs test cloud.

bddx selenium mobile automated-testing qa Appium

---

About the speaker...

I have been engaged with the use and development of technology in one form or another since I was young, and am currently pursuing a career as a software developer. It's not all roses, however: I take a fairly radical and critical stance towards the adoption of technology in society.

I'm currently working as Director of Ecosystem & Integrations at the San Francisco-based cloud testing company Sauce Labs. At Sauce, I've worked on many aspects of the architecture of our web and mobile testing cloud, from backend infrastructure (Python) to frontend interactivity (JavaScript). Most recently, I've been building the Ecosystem & Integrations Team. Our mission is to make sure that the open source ecosystem that surrounds our core products receives as much attention as it deserves. Did I mention that we're hiring?

×

16:45

Coffee, Tea & Refreshments

17:00

5

Panel: Portfolio delivery: from here to there.

Dan North, Chris Matts, Tony Grout, Marina Oliveira, and Ram Rao

---

bddx

bdd

Appium Workshop - Part Three

Jonathan Lipps

---

bddx

selenium

mobile

automated-testing

qa

Appium

Appium Workshop - Part Three
Jonathan Lipps

Appium is an open-source, cross-platform and multi-language mobile automation framework. In this workshop we'll focus on using Appium to write functional tests for iOS and Android mobile web, hybrid, and native apps. Beginning with an expanded introduction to Appium concepts, participants will learn about the WebDriver protocol and the mobile-specific extensions Appium has added to make automating mobile apps more effective. We'll discuss the various library methods that are available for the workshop language (Java) and strategies for writing robust tests. Finally, we'll employ these newly-learned skills by running our tests on iOS simulators and Android emulators hosted in the Sauce Labs test cloud.

bddx selenium mobile automated-testing qa Appium

---

About the speaker...

I have been engaged with the use and development of technology in one form or another since I was young, and am currently pursuing a career as a software developer. It's not all roses, however: I take a fairly radical and critical stance towards the adoption of technology in society.

I'm currently working as Director of Ecosystem & Integrations at the San Francisco-based cloud testing company Sauce Labs. At Sauce, I've worked on many aspects of the architecture of our web and mobile testing cloud, from backend infrastructure (Python) to frontend interactivity (JavaScript). Most recently, I've been building the Ecosystem & Integrations Team. Our mission is to make sure that the open source ecosystem that surrounds our core products receives as much attention as it deserves. Did I mention that we're hiring?

×
Business Design Centre
Situated in Islington, one of London's most vibrant areas, the BDC is within walking distance of Angel tube station and relatively close to Kings Cross, Farringdon, Liverpool Street and Euston stations. Conveniently located outside the congestion charge zone, the venue also benefits from on-site car parking, an adjacent Hilton Hotel, and has disabled access.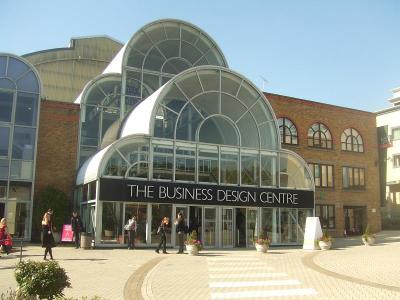 Cool Blogs
Become a Sponsor
Want to support one of the fastest growing developer communities? Then be a contributor to the BDD eXchange 2014 and join us as a sponsor! For more information check out our sponsor pack or email us with your objectives and ideas and we'll be in touch on how we can support you!
Call for Papers
The call for papers will be opening soon. Check back for updates.
Skills Matter's community conferences are made possible thanks to our passionate community - who constantly feed us with their ideas - and thanks to the generous support of our amazing partners, who help us keep tickets affordable, organize great workshops and are keen to meet you at their booths, to share their projects, tools and frameworks with you.
To learn more about our partners, click on their logo!
If you want to be one of them this year, contact us on +44 207 183 9040 or take a look at the options in our sponsors pack!
Available Packages
64-BIT SPONSORSHIP

Engage with the Agile & BDD community!

Brand Visibility Benefits

Your logo (large) on all #bddX web pages
Your logo (large) on all in-venue conference banners
Visibility of your brand and your support for this conference in regular social media updates.

Engagement Benefits

Your own booth at the Agile Testing & BDD eXchange (160x80cm)
Two items (leaflet, device, pen or notepad) included in all #bddX swag bags
10 free tickets to the conference which you can gift to your clients, your engineering team or members of Computing At School (teachers learning computing to teach the new National Computing Curriculum).
To discuss sponsorship opportunities please contact the team: