Overview
Yep, its that time of year again! Skills Matter will be organising the 3rd annual RoR eXchange on 3rd December 2009! We are putting together an intimate event packed with talks, demo's and discussions, to provide an opportunity for leading thinkers, rubyists, rails fiends and other RoR and Web community members, to get together for a fun day of learning, discussion and sharing and hear about tools, new Ruby or Rails features, emerging best practices, or just interesting stuff worth knowing about.
Programme
Venue
Skills Matter
---
WE'VE MOVED: Skills Matter has recently relocated to a fantastic new venue
CodeNode
10 South Place, London EC2M 7EB.
---
CodeNode provides a great selection of event spaces with all the facilities you need for a vibrant, interactive and successful tech event.
How to contact Skills Matter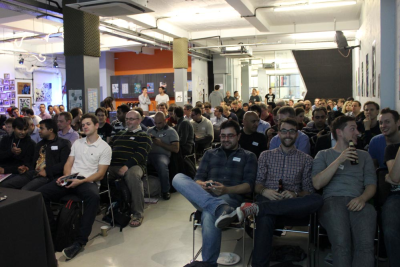 Sponsors
To discuss sponsorship opportunities please contact the team:
SkillsCasts
Other Years