Overview
Following the enthusiastic response to our Agile Testing and BDD community events and courses during the last 10 months, Skills Matter is proud to organise the first, annual Agile Specification, BDD and Testing eXchange. We are currently working on the programme, which will consist of 6 talks and two Park Bench sessions, so expect lots of interaction with the speakers and fellow community members interested in Agile Specification, BDD and Testing! To make sure the event will provide a real opportunity to share ideas, learn and discuss, we have limited the number of delegates to 150 people only, so if you would like to join us, register soon! There is also an Early Bird Discount of nearly 75% if you book on or before August 31st...
Programme
Venue
Skills Matter
---
WE'VE MOVED: Skills Matter has recently relocated to a fantastic new venue
CodeNode
10 South Place, London EC2M 7EB.
---
CodeNode provides a great selection of event spaces with all the facilities you need for a vibrant, interactive and successful tech event.
How to contact Skills Matter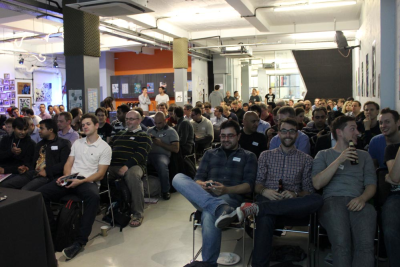 Sponsors
To discuss sponsorship opportunities please contact the team:
SkillsCasts
Photos
Other Years