Overview
Skills Matter is pleased to announce the Lean & Kanban eXchange 2009 taking place at Skills Matter in central London on December 1st - an intensive and intimate event aimed at bringing together leading thinkers and passionate community members.
Programme
Venue
Skills Matter
---
WE'VE MOVED: Skills Matter has recently relocated to a fantastic new venue
CodeNode
10 South Place, London EC2M 7EB.
---
CodeNode provides a great selection of event spaces with all the facilities you need for a vibrant, interactive and successful tech event.
How to contact Skills Matter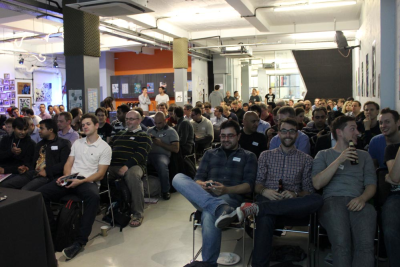 Sponsors
To discuss sponsorship opportunities please contact the team:
SkillsCasts
Other Years
Agile, Lean & Kanban eXchange 2010

Two days in London

Following last year's successful Agile, Lean & Kanban eXchange, we have decided to organise another event for our community and are planning on making it even more interesting and exciting this year.

We are still working on the programme, but have some speakers confirmed already....

agile kanban bdd testing