Overview
Following on from the success in previous years this conference, which will be held on Thursday 10th December 2009 brings together the leading innovators in the Groovy & Grails community, including Guillaume Laforge and Graeme Rocher, the leads on Groovy and Grails projects respectively, for an informal day of deep technical insight and friendly discussion.
Programme
Venue
Skills Matter
---
WE'VE MOVED: Skills Matter has recently relocated to a fantastic new venue
CodeNode
10 South Place, London EC2M 7EB.
---
CodeNode provides a great selection of event spaces with all the facilities you need for a vibrant, interactive and successful tech event.
How to contact Skills Matter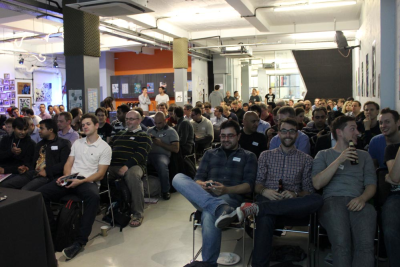 Sponsors
To discuss sponsorship opportunities please contact the team:
SkillsCasts
Other Years