2 DAY CONFERENCE
ADSD Unconference NYC
Topics covered at

#
Overview
Skills Matter and Particular Software warmly invite you to the ADSD unconference at Skills Matter on October 1st in DUMBO Brooklyn, New York.
On the Tuesday evening, we ask all attendees to join Udi at the DUMBO Loft to set the agenda of the unconference for the following day. This will also be a great opportunity to meet others before we start off proper the next day.
For those unfamiliar with the format – the conference is a participant-driven meeting - comprising talks and discussion workshops voted by you at the start of the day. To hold it all together will be Udi Dahan will chair the unconference.
This conference is exclusively for those that have attended Udi Dahan's ADSD with SOA course, or are registering together with one.
Programme
HOLD TIGHT, PROGRAM COMING SOON!
We're currently working on a program. If you have any suggestions, topics you'd like to see covered, or experts you'd like to meet, let us know!
Venue
DUMBO Loft
Built in 1891, during a major period of development when manufacturers were making DUMBO into one of the city's most important industrial neighbourhoods, the structure contributes to the district through its architecture, structure, and the fact that its owners played a significant role in the area's history.
Set between the Brooklyn and Manhattan bridges, DUMBO is the heart of the Tech area in NY, dubbed 'Silicon Alley'. The immediate area hosts a range of hip bars and cafes.
The space is a 5 minute walk from the York Street F and High Street A/C.
Accommodation
Brooklyn
Manhattan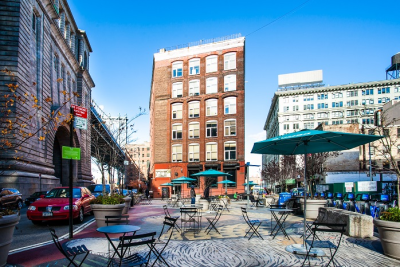 Sponsors
To discuss sponsorship opportunities please contact the team:
SkillsCasts
Hold tight, skillscasts coming soon!
Other Years