2 DAY CONFERENCE
Founders4Schools Appathon at Skills Matter
Calling all university students! Come join us at Skills Matter eXchange to attend the Founders4Schools Appathon event on 1-2nd November to come together and build apps developed from ideas by school students, or from your own imagination!
Day 1: SVC2UK All Day, All Night Appathon
Calling all university students!
Day 2: SVC2UK - Sunday Morning Hackathon
Calling all university students!
Skills Matter
Skills Matter is hosting this year's Founders4Schools Appathon. Students will be able to join experienced Android and Mobile App developers in an all night, all day weekend hack. In In addition to this Founders4Schools Appathon, there will be several other hackathons running as part of Droidcon London.
---
WE'VE MOVED: Skills Matter has recently relocated to a fantastic new venue
CodeNode
10 South Place, London EC2M 7EB.
---
CodeNode provides a great selection of event spaces with all the facilities you need for a vibrant, interactive and successful tech event.
How to contact Skills Matter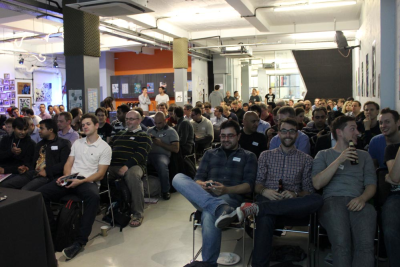 To discuss sponsorship opportunities please contact the team:
Hold tight, skillscasts coming soon!