Overview
Scala Days 2015, the premier Scala Conference, will be held this year at Fort Mason in San Francisco on March 16th through 18th, 2015.
This year, Scala Days will bring together developers from all corners of the world to share their experiences and new ideas around creating applications with Scala and related technologies, such as Akka and Play Frameworks.
A few of the Scala Days 2015 SF speakers include:
and over 60 more speakers on the programme
Scala Days provides a unique opportunity for Scala users to interact with the contributors to the language and related technologies and connect with fellow developers. Leaders from Scala User Groups and communities around the globe, students and language contributors, will gather to discuss academic research, use-cases and visionary projects for a fun and action-packed event.
As a member of the SkillsMatter Community, we can provide you with a special discount of $100 off registration. Register with the following code: skillsmatter to take advantage of the discount.
Also, why not check out our SkillsCasts from Scala Days 2012 here!
Programme
Scala Creator and Typesafe Co-Founder will give a conference keynote on Scala past and future.
Find the full Scala Days 2015 schedule here

Martin Odersky is a professor at EPFL in Lausanne, Switzerland. He is best known as the creator of the Scala programming language. Prior to that, he made several contributions to the development of Java. He created the Pizza and GJ languages, designed the original version of generics for Java, and wrote the javac reference compiler.
Head of open-source at Paypal and former chief open-source evangelist for Sun Microsystems Danese Cooper will give Tuesdays keynote.
Find the full Scala Days 2015 schedule here

Danese Cooper (born January 19, 1959) is an American programmer, computer scientist, and an advocate of open source software. Cooper has held many leadership roles within the computer science sector. She has managed teams at Symantec and Apple Inc. and for six years served as Chief Open Source Evangelist for Sun Microsystems before leaving to serve as Senior Director for Open Source Strategies at Intel. She advised on open source policy to the R community while at REvolution Computing (now Revolution Analytics), and she served from February 2010 to July 2011 as Chief Technical Officer for the Wikimedia Foundation.
Leadership isn't something that you obtain with a manager role. It's something that you *are*. Leaders exist everywhere in an organization. Leaders lead up, sideways, and down in a hierarchy. How do they do that? Why do they do that? How do they maintain their technical acumen if they relinquish their hands-on roles?
You may choose to use your leadership skills to lead a project, lead an organization or simply to rally your coworkers. Or, you may just build better communication with your manager. You will leave this talk with a better understanding of what your leadership tendencies are, and how you might grow as a leader, regardless of whether or not you want to become a manager.
Find the full schedule of talks at Scala Days 2015 here

Dianne Marsh is the Director of Engineering for Cloud Tools at Netflix.
Venue
Fort Mason
Scala Days 2015 will be held at Fort Mason in San Francisco this year!
In this complex of renovated military buildings, at the hub of the first urban National Park, visitors can discover all the vitality and diversity that make San Francisco one of the most exciting cities in the world. The concept that inspired creation of the GGNRA was to bring the park to the people. It is the bustling activity at Fort Mason Center that brings people to the park. Fort Mason Center combines, as perhaps no other place in the country, a magnificent setting in the heart of a great city with cultural activity for people of diverse interests and backgrounds.
More information on this venue can be found at: http://www.fortmason.org/aboutus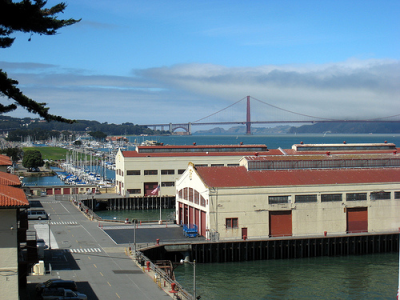 Sponsors
To discuss sponsorship opportunities please contact the team:
SkillsCasts
Hold tight, skillscasts coming soon!
Other Years
Scala Days NYC - June 10-12th

Three days in New York City

Scala Days 2013 is hosted by Typesafe and Skills Matter. Every year we strive to host an event that enables sophisticated and compelling technical research presentations, the opportunity to interact with thought leaders in the Scala community and have a blast doing so!

scala akka

Scala Days 2012

Two days in London

Scala Days 2012 is a fantastic and unique occasion to meet with Scala-using professionals and companies, to exchange ideas and form business relations, as well as to discover the latest practical and theoretical development concerning the Scala language. A central part of the Scala Days event...

scala lift akka