Overview
Skills Matter is pleased to support droidcon London 2010, this year taking place in Islington's Business Design Centre, the new permanent home for droidcon UK. The event is organised by the London Android Community leads Kevin McDonaugh and Karl Gustav Harroch, and is scheduled for October 28 and 29th.
Programme
Venue
Business Design Centre
Situated in Islington, one of London's most vibrant areas, the BDC is within walking distance of Angel tube station and relatively close to Kings Cross, Farringdon, Liverpool Street and Euston stations. Conveniently located outside the congestion charge zone, the venue also benefits from on-site car parking, an adjacent Hilton Hotel, and has disabled access.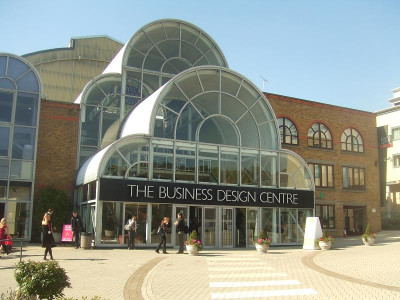 Sponsors
To discuss sponsorship opportunities please contact the team:
SkillsCasts
User views

In this talk Ilicco Elia highlighted the areas in which Android leads the pack, and the areas that it still has ground to make up.

orange ide android

The Snapdragon Mobile Development Platform

Qualcomm has a huge footprint in multiple classes of mobile devices today; and Qualcomm's Snapdragon family of mobile processors powers many of the top performance Smartphone's and smart devices in the marketplace.

android

Android development outside the market place

This talk shoed how developing for Marketplace is perhaps the least interesting way to develop for Android. Michael showed the other, more interesting and more lucrative business models, why these are often unique to Android.

android

Android has a dude problem

For most women, the iPhone is still the preferred device despite the fact it is not the most technically capable smartphone on the market.

android

Best of UK mobile business 2

Chaired by Ewan MacLeod, this session featured the founders of successful UK mobile development companies talking candidly about the industry and how to succeed.

android

Best of UK mobile business 1

Tom & Antony kicked off this double session with presentations on lessons learned whilst winning business for mobile design and development.

android
Other Years