Overview
Scala eXchange 2015 continues at Skills Matter's new home CodeNode for the Scala eXchange Party! Starting at 6.30pm on 10th December 2015!
Join us at Scala eXchange Party 2015 at CodeNode on 10th December
As the first day of Scala eXchange wraps up, we will have our very own Scala eXchange double decker routemaster buses bringing you from the BDC (Business Design Centre, 52 Upper Street) to the site of the Scala eXchange Party at CodeNode. Buses will be ready outside the BDC once the conference ends and will be running till as late as 7.30pm to bring you to CodeNode!
Come along from the conference or meet us at CodeNode for an evening of good tunes and drinks – a chance to share your experience and ideas with each other in a relaxed and fun atmosphere!
Doors open at 6.30pm, register here for a ticket!
Programme
HOLD TIGHT, PROGRAM COMING SOON!
We're currently working on a program. If you have any suggestions, topics you'd like to see covered, or experts you'd like to meet, let us know!
Venue
CodeNode
CodeNode is the UK's largest venue dedicated to Technology events and was designed to provide a space for Skills Matter's community of software professionals to come together and enjoy meetups, conferences, training and networking events. With fantastic transport links and located in the heart of London's Tech City, Codenode welcomes thousands of engineers each year, who come together to learn and share skills, exoerience and collaborate on projects.
CodeNode features six dedicated event spaces, a large break-out area, complete with fully-licensed bar, reliable wifi, plenty of power sockets, and 6 dedicated event and collaboration spaces.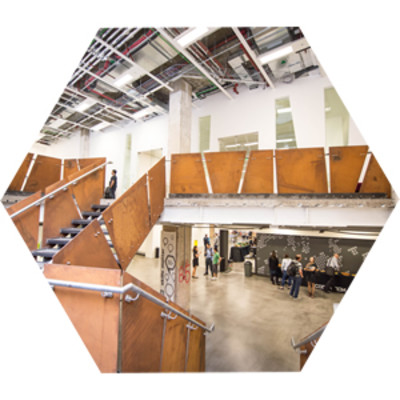 Sponsors
To discuss sponsorship opportunities please contact the team:
SkillsCasts
Hold tight, skillscasts coming soon!
Other Years