Overview
We are very pleased to announce Scala Lift Off London 2011! The event will take place at Skills Matter over two days. Scala Lift Off London had its first event in 2010, where we benefited from many interesting contributions from the Scala Community. We hope to see as many exciting innovations and ideas next year.
Programme
Venue
Skills Matter
---
WE'VE MOVED: Skills Matter has recently relocated to a fantastic new venue
CodeNode
10 South Place, London EC2M 7EB.
---
CodeNode provides a great selection of event spaces with all the facilities you need for a vibrant, interactive and successful tech event.
How to contact Skills Matter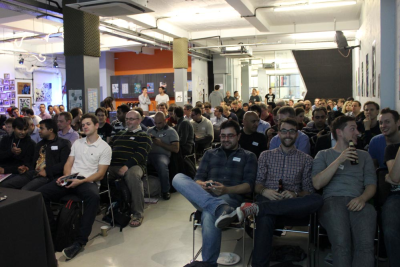 Sponsors
To discuss sponsorship opportunities please contact the team:
SkillsCasts
Photos
Other Years
Scala Lift Off London 2010

Two days in London

The Scala LiftOff comes to Skills Matter! We are thrilled to partner with David Pollak @dpp, Kaliya Hamlin @identitywoman, Jennifer Holmes @dangerangel and the London Scala Community for a 2 DAY Scala LiftOff! This 2 day Scala Unconference will enable you to delve deep into Scala and Lift, as...

scala functional-programming lift