1 DAY CONFERENCE
EmberCamp London 2016
Topics covered:
Overview
EmberCamp London is back for a second year! We'll be hosting 150+ of the world's top Ember developers for a full day of Ember talks by Core Team and Community members. If you're looking to make new Ember friends, get the scoop on what's coming next, or to hire Ember talent, EmberCamp London is the place to be. Join us on July 12th, 2016.
Please find all details at Embercamp.com.
Programme
Day 1: Tuesday 12th July
Please check the website ____ for full information on EmberCamp London 2016!
Track
Ctrl
08:30

Registration

09:45

Welcome & Announcements

09:55

2

Yehuda Katz and Tom Dale

Yehuda Katz and Tom Dale

---

---

About the speakers...

Yehuda Katz created Ember.js, and is a member of the Rust Core Team, as well as a retired Ruby on Rails and jQuery Core Team member.

His 9-to-5 home is at the startup he founded, Tilde Inc.. There he works on Skylight, the smart profiler for Rails, and does Ember.js consulting. He's best known for his open source work, which also includes having created projects like Thor, Handlebars and Bundler. He travels the world doing open source evangelism and web standards work.

He blogs at http://yehudakatz.com and can be found on Twitter as @wycats.

×

10:45

Robert Jackson

Robert Jackson

---

11:30

Lauren Tan

Lauren Tan

---

12:00

Lunch

13:30

Marten Schilstra

Marten Schilstra

---

14:15

Serena Fritsch

Serena Fritsch

---

15:00

Marco Otto-Witte- part one

Marco Otto-Witte

---

15:30

Stretch your legs!

16:00

Mini Talks

16:45

Erik Bryn

Erik Bryn

---

17:30

Léonie Watson

Léonie Watson

---

---

About the speaker...

Léonie is Director of TetraLogical; a member of the W3C Advisory Board; co-Chair of the W3C Web Platform Working Group; and a member of the Accelerated Mobile Pages (AMP) Advisory Committee. Amongst other things, Léonie is co-organiser of the Inclusive Design 24 (#id24) conference; co-author of the Inclusive Design Principles; and mentor to young people interested in the fields of accessibility and inclusive design. She is also a Microsoft Most Valued Professional (MVP).

Léonie is often found at conferences, talking about web standards, accessibility mechanics, and pushing the boundaries of inclusive design (with existing technologies like SVG, HTML, ARIA, and JavaScript, as well as new technologies like AI and WebVR). She has also written about these things for Smashing magazine, SitePoint.com, and Net magazine, as well as on her own site Tink.UK.

In her spare time, Léonie likes reading, cooking, drinking tequila, and dancing (although not necessarily in that order)!

See what she's up to at @LeonieWatson

×
Venue
CodeNode
CodeNode is the UK's largest venue dedicated to Technology events and was designed to provide a space for Skills Matter's community of software professionals to come together and enjoy meetups, conferences, training and networking events. With fantastic transport links and located in the heart of London's Tech City, Codenode welcomes thousands of engineers each year, who come together to learn and share skills, exoerience and collaborate on projects.
CodeNode features six dedicated event spaces, a large break-out area, complete with fully-licensed bar, reliable wifi, plenty of power sockets, and 6 dedicated event and collaboration spaces.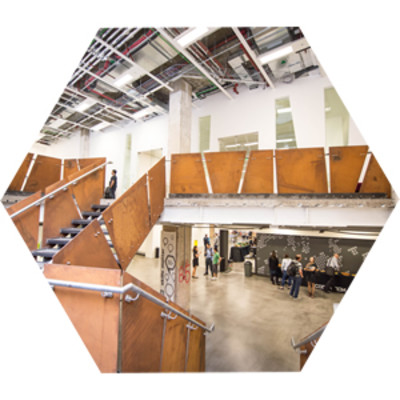 Sponsors
Interested in sponsoring the event? Please get in touch with the Tilde Team at events@tilde.io.
To discuss sponsorship opportunities please contact the team:
SkillsCasts