Overview
Skills Matter is very pleased to announce our first-ever annual Scala eXchange, on June 15-16 2011 in London. This 2-day conference provides both high level presentations and low level follow-up tutorials/design discussions afterwards -- making it one of the most exciting dates on the calendar of anyone passionate about Scala and functional programming. Keynote speaker Martin Odersky is opening the conference, and joining him over the two days will be many of the brightest and best names in Scala. On top of this, there will also be a series of lightning talks from Enterprise Scala users in the community on everything from architecture overview, best practises, and favourite Scala features.
Programme
Venue
Skills Matter
---
WE'VE MOVED: Skills Matter has recently relocated to a fantastic new venue
CodeNode
10 South Place, London EC2M 7EB.
---
CodeNode provides a great selection of event spaces with all the facilities you need for a vibrant, interactive and successful tech event.
How to contact Skills Matter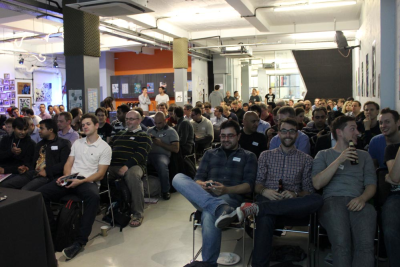 Sponsors
To discuss sponsorship opportunities please contact the team:
SkillsCasts
Photos
Other Years