Spend a full day to understand both the theory and practice of Internet PKI. Based on the book Bulletproof SSL and TLS. We'll start with the basics and the theory, then discuss how the PKI is implemented in the real world, and finish with a practical example of a realistic private certification authority. The course is taught in small classes.
Why This Course is for You
Learn about key PKI standards and formats
Understand where practice differs from theory
Analyze certificate lifecycle in detail
Evaluate PKI weaknesses and how they affect you
Deploy robust protection using public key pinning
Learn about what's coming in the future
Practise what you've learned
By the end of the day you will have built a fully-functioning private CA—with multiple intermediate CAs and revocation—using a method that you can easily replicate.
Target Audience
This course is for system administrators, developers, and IT security professionals who wish to learn the theory and practice of Internet PKI.
Level:​ Intermediate
Duration:​ 1 day
Extras:​ Lunch and refreshments included
About a month prior to the course we'll send you a digital copy of Bulletproof SSL and TLS, our comprehensive guide to SSL/TLS and Internet PKI. You'll get the paper copy on the day. We'll also give you a bunch of exercises and a hardcopy of the slides.
Prerequisites
Basic Linux command line skills: moving about, invoking commands, editing configuration files
A laptop with a modern browser (Chrome or Firefox) and a SSH client, which you will only need to connect to your assigned virtual server.
You should be comfortable using a command-line editor.
We'll provide you with your own virtual server and a sample web application to work on throughout the course.
Course Outline
Introduction


Standards

X.509 certificates
Certificate chains
Name constraints
Trust path building
Validation process

Internet PKI

Certification Authorities
Relying parties
Certificate types (DV, EV, OV)
Certificate lifecycle (validation, issuance, and revocation)
CA/B Forum and its standards
Weaknesses
History of attacks

Revocation

CRL
OCSP
OCSP stapling
CRLsets and OneCRL
Short-lived certificates

Defenses

Certification Authority Authorization (CAA)
Public Key Pinning

Static pinning
HPKP
DNSSEC/DANE




Certificate Transparency

PKI ecosystem monitoring

SSL Pulse
Censys
crt.sh

Project: Building and deploying a realistic private CA
We will also provide you with many additional exercises that you can work on in your own time. You'll be able to ask us for help via email. And if you're already familiar with the basics, we'll challenge you with some of the advanced exercises on the day.
Scott Helme is a security researcher, consultant and international speaker. He can often be found talking about web security and performance online and helping organisations better deploy both.
CodeNode
CodeNode is the UK's largest venue dedicated to Technology events and was designed to provide a space for Skills Matter's community of software professionals to come together and enjoy meetups, conferences, training and networking events. With fantastic transport links and located in the heart of London's Tech City, Codenode welcomes thousands of engineers each year, who come together to learn and share skills, exoerience and collaborate on projects.
CodeNode features six dedicated event spaces, a large break-out area, complete with fully-licensed bar, reliable wifi, plenty of power sockets, and 6 dedicated event and collaboration spaces.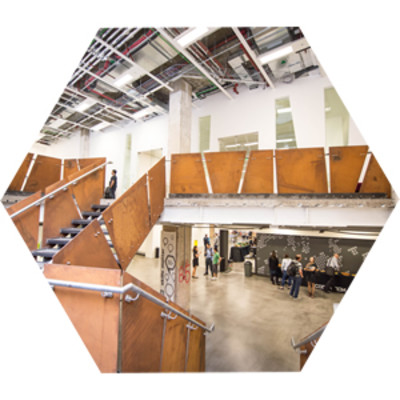 To discuss sponsorship opportunities please contact the team:
Hold tight, skillscasts coming soon!