2 DAY CONFERENCE
Clojure eXchange 2017
Topics covered at

#clojurex
If you're looking for the best place to learn about Clojure, Functional Programming and network with like-minded people, then the Clojure eXchange 2017 is the conference you simply can't miss! Meet with the world's leading experts, learn how to use Clojure in your team and discuss war stories with your peers.
Join us at Clojure eXchange 2017 on December 4-5th
Join Clojure eXchange 2017, the go-to conference to discover and learn all the latest developments in the Clojure world.
Thank you for making Clojure eXchange 2016 such an amazing conference! We hope you've enjoyed it as much as we did! Find below some more information, and stay in the loop!
Last year's highlights included keynotes from Kris Jenkins, Luke VanderHart, Jon Pither, and some of the topics explored were Kafka, Angular, Machine Learning, Arachne, CIDER, Cljs, and more!
Check out Clojure eXchange 2016's Highlights and Conversations with speakers here!
Tickets
Registration is open and we have some great Early Bird offers available so if you are planning to join us for two days packed with agile fun, get your skates on and book your ticket today!
Call for Thoughts now OPEN!
Clojure eXchange is crafted for and by the community and 2017 will be no exception! We are looking to gather your ideas on what this year's #clojurex should look like. Which topics or themes would you like to featured? Which experts would you like to learn from? Which skills would you like to learn or share? Our first program committee meeting will be in April 2017 and your input will help us design our Call For Papers. Help us create the best conference yet, get involved and submit Your Thoughts here.
Get Involved
Would you like to help us facilitate a great conference? Help us set up the conference spaces, introduce talks and speakers, field Q&A questions with mics, or support some of the workshops and hacks we've got in store?
Sign up as a volunteer and get a free ticket to the conference!
Code of Conduct
Please find our Code of Conduct here.
Join us for the ClojureX Bytes evening events at CodeNode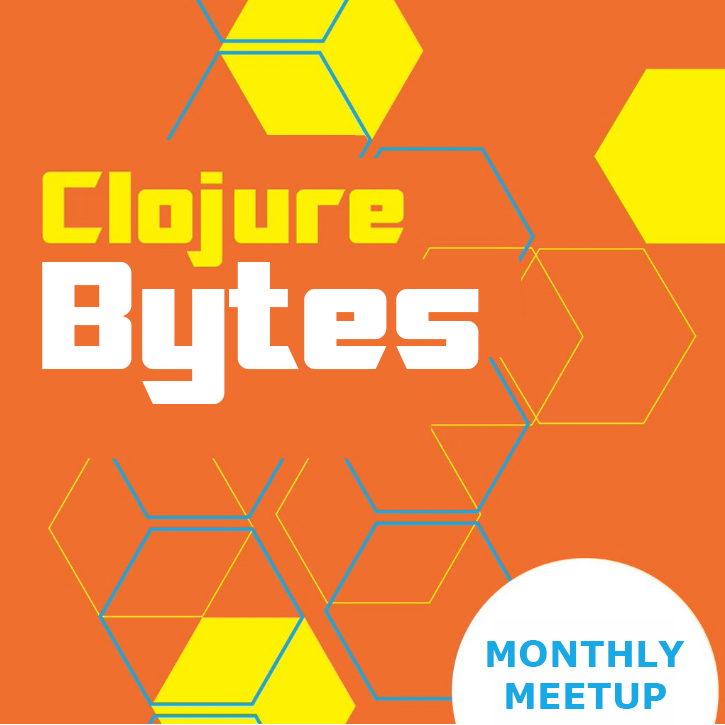 Want to stay in the loop with the latest developments within the Clojure community?
Join us at the brand new ClojureX Bytes series we'll be hosting at CodeNode leading up to Clojure eXchange 2017!
Find more information here!
Impressions of last year
Thrilled to have Chris Ford speaking at #ClojureX 2017!
Thrilled to have Chris Ford speaking at #ClojureX 2017!
Chris is a certified BABE (Bachelor of Arts, Bachelor of Engineering), and consequentially an idiophile and technophobe. He began to make music with code partly to compensate for his poor technique, and partly because air piano is unsatisfying. When he works, he works for ThoughtWorks, though that isn't all the time.
Looking forward to Malcolm Sparks hosting a talk at #ClojureX 2017!
Looking forward to Malcolm Sparks hosting a talk at #ClojureX 2017!
Malcolm has been writing Clojure since 2009, has led Clojure teams and been involved in many successful Clojure projects. He is an experienced Clojure trainer and has written numerous open-source libraries including bidi and yada. He is also the founder of JUXT, a consulting and software development firm that uses Clojure exclusively.
CodeNode
In August 2015, Skills Matter opened the doors to CodeNode, our new 23,000 sqft Tech Events and Community venue. CodeNode provides fantastic meetup, conference, training and collaboration spaces with unrivalled technology capabilities for our tech, digital and developer communities - a long held dream coming true !
With fantastic transport links and located in the heart of London's Tech City, we could not think of a better location for our 60,000 strong engineering community!
With seven event rooms, including a 300 seater lecture room, thousands more community members will be able to visit CodeNode to learn and share skills, code and collaborate on projects.
CodeNode features a 5,000 sqft break-out space, complete with fully-licensed bar, plenty of power sockets, meeting and collaboration spaces and entertainment areas.
CodeNode will also see the opening of a permanent Hack Space, stacked with microprocessors and the latest tools and devices to play with. A community film studio will be opening too, which you can use to record any tutorials or demo's you may want to share with our community.
If you're interested in hiring CodeNode for your upcoming event, check out more details here.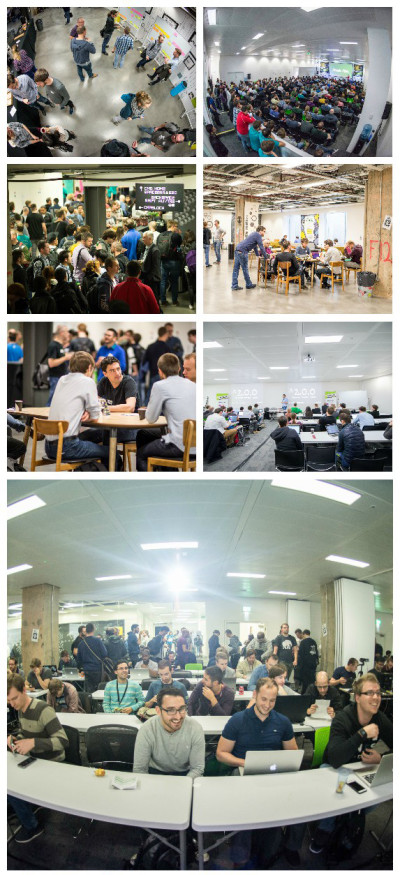 Volunteer at Clojure eXchange 2017!
Interested in Clojure, and eager to learn the latest news? You have the chance to get a free ticket to Clojure eXchange London 2017! All we need from you is some help in setting up the conference, and some hours of your time on the days of the conference! You will be free to attend the conference for the remainder of the time.
Are you ready then? Email us at conferences@skillsmatter.com and we will put your name down as a volunteer for Clojure eXchange London 2017! Shifts and detailed info will be confirmed closer to the conference.
Available Packages
64-BIT SPONSORSHIP

Engage with 300 passionate members of the Clojure community at the Clojure eXchange 2017! Show off your team, projects, tools or devices at your ClojureX conference booth!

Brand Visibility Benefits

Your logo (large) on all #ClojureX web pages
Your own dedicated partner page on skillsmatter.com
Your logo (large) on all in-venue conference banners
Visibility of your brand and your support for #ClojureX in regular social media updates.

Engagement Benefits

Your own booth at #ClojureX (160x80cm)
Your sponsored message with hot linked logo in the #ClojureX post-conference newsletter
Two items (leaflet, device, pen or notepad) included in all #ClojureX swag bags
5 free tickets to the conference which you can gift to your clients, your engineering team or members of Computing At School (teachers learning computing to teach the new National Computing Curriculum).
To discuss sponsorship opportunities please contact the team:
Hold tight, skillscasts coming soon!