Overview
Thanks to speakers, attendees and sponsors, Skills Matter's 5th annual Groovy & Grails eXchange was a great success. There was a real buzz throughout the two days, fostered by some great talks, open-space discussions, brainstorming and a very productive and creative Hackaton! We have recorded most of the talks, demos and slides, so check out the SkillsCast videos in the programme below, to learn about the latest innovative ideas, best tools and practices for enterprise web development with Groovy and Grails.
Programme
Venue
Skills Matter
---
WE'VE MOVED: Skills Matter has recently relocated to a fantastic new venue
CodeNode
10 South Place, London EC2M 7EB.
---
CodeNode provides a great selection of event spaces with all the facilities you need for a vibrant, interactive and successful tech event.
How to contact Skills Matter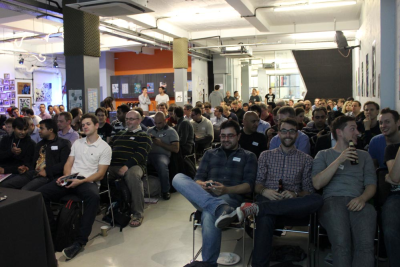 Sponsors
To discuss sponsorship opportunities please contact the team:
SkillsCasts
Photos
Other Years