In this workshop we will introduce you to the IBM Cloudant NoSQL database and IBM dashDB.
IBM Cloudant is a scalable, schemaless, and fault tolerant JSON database built for the web. It allows you to start small and scale up easily, with first class support for replication and clustering. You will learn how to access your data using full text and geospatial indexes, as well as through Cloudant Query. We will then show you how to pair IBM Cloudant with dashDB to convert your NoSQL data to SQL, which will enable you to build a high-powered data warehousing and analytics solution for your organisation's data.
This workshop is aimed at developers who want to get started with NoSQL databases and data warehouses; no specific development experience is required, although some coding experience would be beneficial.
Day 1: Day
Introduction to IBM Cloudant & dashDB
CodeNode
In August 2015, Skills Matter opened the doors to CodeNode, our new 23,000 sqft Tech Events and Community venue. CodeNode provides fantastic meetup, conference, training and collaboration spaces with unrivalled technology capabilities for our tech, digital and developer communities - a long held dream coming true !
With fantastic transport links and located in the heart of London's Tech City, we could not think of a better location for our 130,000 strong engineering community!
With seven event rooms, including a 300 seater lecture room, thousands more community members will be able to visit CodeNode to learn and share skills, code and collaborate on projects.
CodeNode features a 5,000 sqft break-out space, complete with fully-licensed bar, plenty of power sockets, meeting and collaboration spaces and entertainment areas.
CodeNode will also see the opening of a permanent Hack Space, stacked with microprocessors and the latest tools and devices to play with. A community film studio will be opening too, which you can use to record any tutorials or demo's you may want to share with our community.
If you're interested in hiring CodeNode for your upcoming event, check out more details here.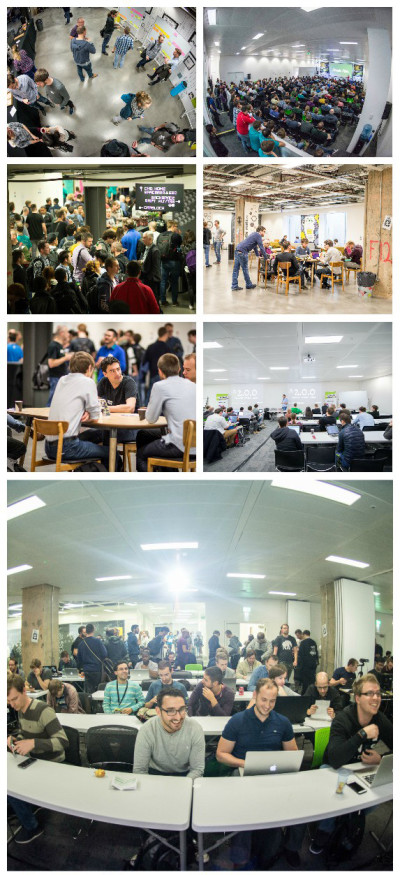 To discuss sponsorship opportunities please contact the team:
Hold tight, skillscasts coming soon!