2 DAY CONFERENCE
Software Craftsmanship London
Topics covered at

#sclconf
It is the Software Craftsmanship conference to bring together a global lineup of the greatest thinkers and doers of the Software Craftsmanship movement.
If you are passionate about Clean Code and Extreme Programming; take a pragmatic approach to software development plus would like to help your company adopt a Craftsmanship mindset then don't miss SCLConf 2018.
Join us to celebrate 10 years of Software Craftsmanship. Check out the lineup.
At SCLConf 2018 we are delighted to announce you will celebrate 10 years of Software Craftsmanship by hearing from and networking with Robert Martin (co-author of The Agile Manifesto and a founding member of the Software Craftsmanship movement) plus favourite, returning speakers from SCLConf 2017 and even more influencers and experts from the world of Software Craftsmanship.
Alongside Robert Martin we are welcoming back Michael Feathers; Sandro Mancuso; Steve Freeman; Kevlin Henney; Rachel Davies; Alex Bolboaca and Masooq Badar. New to the lineup in 2018 are Steve Hayes; Emily Bache and Cyrille Martraire.
Find out more about Software Craftsmanship London 2018 here.
Follow the conversation on Twitter at @SCLConf.
SC London is for people with the mindset of a Software Craftsperson and for whom delivering software on time simply isn't enough.
Day 1: Watch this space!
Programme TBC
CodeNode
CodeNode is the UK's largest venue dedicated to Technology events and was designed to provide a space for Skills Matter's community of software professionals to come together and enjoy meetups, conferences, training and networking events. With fantastic transport links and located in the heart of London's Tech City, Codenode welcomes thousands of engineers each year, who come together to learn and share skills, exoerience and collaborate on projects.
CodeNode features six dedicated event spaces, a large break-out area, complete with fully-licensed bar, reliable wifi, plenty of power sockets, and 6 dedicated event and collaboration spaces.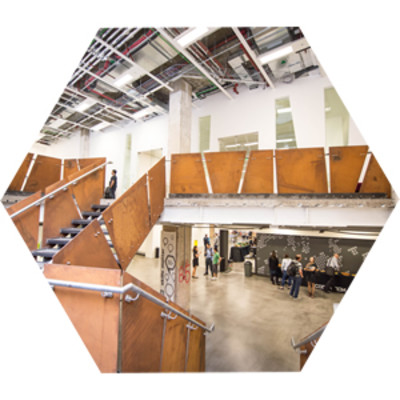 To discuss sponsorship opportunities please contact the team:
Hold tight, skillscasts coming soon!