2 DAY CONFERENCE
Infiniteconf 2018 - The conference on Big Data and AI
Topics covered at

#infiniteconf
Overview
Don't miss Infiniteconf 2019!
Join us at Infiniteconf and learn how to use the amazing technologies, practical tools and methods available to data scientists and engineering teams in two days packed with talks, discussions and practical workshops.
Join us at Infiniteconf 2018 on July 5th-6th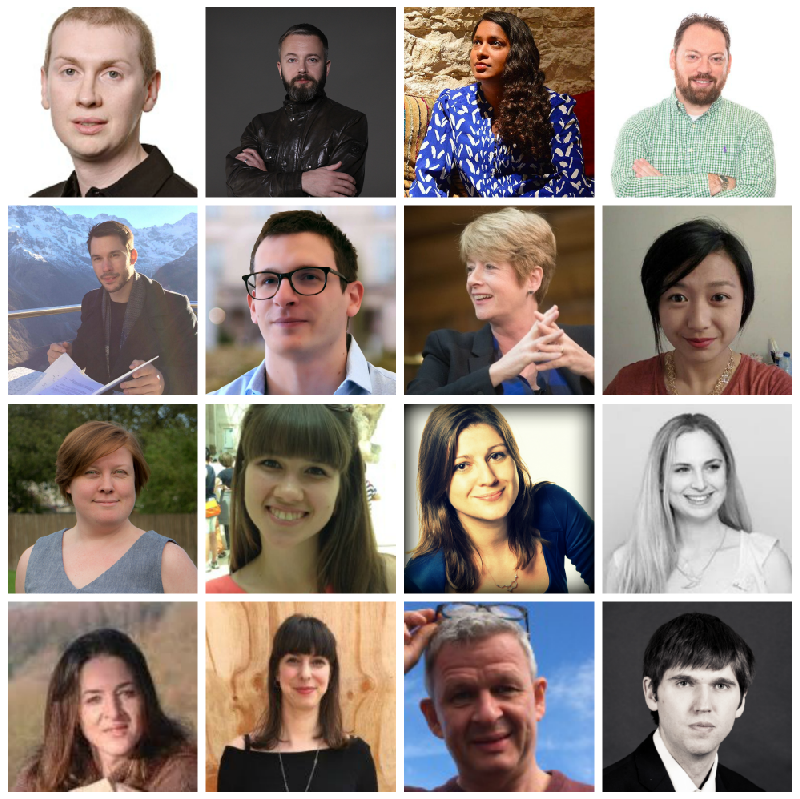 Join Infiniteconf 2018, the go-to conference to discover and learn all the latest developments on Big Data, AI and Data Science.
Infiniteconf's 2017 highlights included keynotes of Dean Wampler (Lightbend), Danilo Sato (ThoughtWorks), Dave Thomas (KX), Chanuki Illushka Seresinhe (Alan Turing Institute) and talks from Alison Lowndes (NVIDIA), Jim Webber (Neo4j), Robert Kubis (Google), Phil Wills and Lindsey Dew (The Guardian), Alex McLintock (Hadoop), Dr Larissa Romualdo-Suzuki (Greater London Authority), Samantha Ahern (UCL).
Check out Infiniteconf 2017's SkillsCasts with all the great sessions here!
Follow #infiniteconf to keep up with announcements and news!
Session Highlights
Looking forward to sessions by Martin Thompson and Jesse Anderson! Keep an eye out on the Programme Page for further updates!
Tickets
Registration is open and we have some great Early Bird offers available so if you are planning to join us for two days packed with Data Science fun, get your skates on and book your ticket today!
Call for Papers is now CLOSED!
The Call for Papers is now CLOSED! Thanks for submitting a proposal, the response's been overwhelming and we are currently working on selecting talks. Click here to stay up to date and find out more on speakers as we'll start publishing the line-up very soon!
Get Involved
Would you like to help us facilitate a great conference? Help us set up the conference spaces, introduce talks and speakers, field Q&A questions with mics, or support some of the workshops and hacks we've got in store? Email us at conferences@skillsmatter.com
InfiniteConf 2018 Diversity Scholarship Plan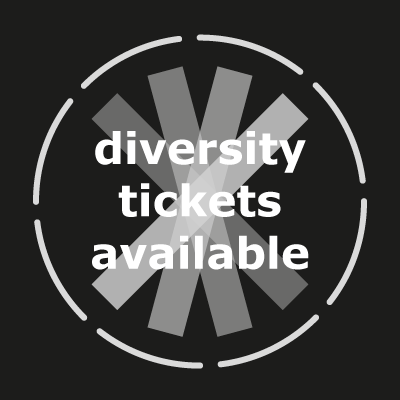 The Infiniteconf Diversity Scholarship Plan is now closed. Thank you for applying, the response has been great and we are currently selecting applicants.
Code of Conduct
Please find our Code of Conduct here.
Programme
Day 1: Thursday 5th July
Don't miss these amazing talks!
Track
Room Name: ALT
Room Name:SHIFT

08:30

Invalid Time

Invalid Time

Registration & Breakfast

09:00

Invalid Time

Invalid Time

Welcome to #infiniteconf 2018

09:15

Invalid Time

Invalid Time

KEYNOTE




Keynote: Cluster Consensus: When Aeron Met Raft

Martin Thompson

All levels

---

keynote

understandable-messaging-system

raft

aeron

If the design principles of Aeron were applied to Raft, could you create a high-performance consensus implementation?

Come to this talk if you would like to find out what happened when Aeron met Raft.

keynote understandable-messaging-system raft aeron

---

About the speaker...

He is most recently known for his work on Aeron and SBE. Previously at LMAX he was the co-founder and CTO when he created the Disruptor.

Prior to LMAX Martin worked for Betfair, three different content companies wrestling with the world largest product catalogues, and was a lead on some of the most significant C++ and Java systems of the 1990s in the automotive and finance domains.

He blogs at mechanical-sympathy.blogspot.com, and can be found giving training courses on performance and concurrency when he is not cutting code to make systems better.

×

10:15

Invalid Time

Invalid Time

Coffee Break

10:30

Invalid Time

Invalid Time

Building Applications for Scalability While Keeping Costs at Bay

Robert Kubis

Beginner

---

cloud

scalability

reliability

performance

cost

qps

fullstack-application

This talk highlights a path and strategies how to start with a small full stack application that is enabled to grow into a comprehensive, highly available and resilient application handling millions of QPS. While we walk through the different stages, cost performance is always at the top of our minds. Through live demos and metrics, attendees will learn which trade-offs to consider between cost, performance, reliability and scalability.

cloud scalability reliability performance cost qps fullstack-application

---

About the speaker...

Before joining Google, Robert collected over ten years of experience in Software Development and Architecture. He has driven multiple full-stack application developments at SAP with a passion for distributed systems, containers and databases. In his spare time he enjoys following tech trends & good restaurants, traveling and improving his photographing skills.

Follow Robert at @hostirosti.

×

Fuelling the AI Revolution with Gaming

Alison B. Lowndes

---

gpu

bigdata

deeplearning

nasa-fdl

ai

artificial-intelligence

neural-networks

Alison's talk will introduce the hardware and software platform at the heart of this Intelligent Industrial Revolution: NVIDIA GPU Computing. She'll provide insights into how academia, enterprise and startups are applying AI, as well as offer a glimpse into state-of-the-art research from world-wide labs & internally at NVIDIA, for example combining robotics with VR and AI in an end-to-end simulator to train intelligent machines.

Beginners might like to try our free online 40-minute class using GPU's in Amazon Web Services

gpu bigdata deeplearning nasa-fdl ai artificial-intelligence neural-networks

---

About the speaker...

ALISON B. LOWNDES is responsible for NVIDIA's Artificial Intelligence Developer Relations in the EMEA region. A mature graduate in Artificial Intelligence combining technical and theoretical computer science with a physics background. After researching image & feature recognition using GPUs & deep learning at the University of Leeds, Alison joined NVIDIA as a Deep Learning Solutions Architect. She consults on a wide range of AI applications, including planetary defence with NASA, and continues to manage the community of AI & Machine Learning researchers. As AI DevRel she stays knowledgeable in state of the art across all areas of research and advises, teaches and evangelizes NVIDIA's platform, around the globe.

Alison tweets at @AlisonBLowndes.

×

11:15

Invalid Time

Invalid Time

Coffee Break

11:30

Invalid Time

Invalid Time

KEYNOTE




When Big data and Data Science Meet Credit Decisioning

Roberta Cretella

All levels

---

finance

big-data

decisioning-models

data-science

In particular with logistic regression using application, behavioural and bureau data, has become an industry standard accepted as an accurate credit risk assessment tool. Recently, however, financial companies have begun considering how Big Data and advanced Data Science techniques (such as neural networks and GBM) could improve their credit decisioning models. The obstacles that must be overcome before Data Science can be used in this way are both significant and varied (including technological, cultural and legal obstacles).

In this talk Roberta will explain how Data Science can work with financial companies to overcome these obstacles and transform their credit decisioning models.

finance big-data decisioning-models data-science

---

About the speaker...

Roberta studied Bayesian inference and mathematical biology at the University of Glasgow but then decided to leave the academia and become a data scientist. She built her analytical and modelling skills at Ocado Technology for three years and then moved to ICLP Loyalty in September 2016. In 2017 she joined Camelot UK and embrace the challenge of building from the ground up the Big Data capabilities and the Data Science team.

She specialise in mathematical modelling, machine learning and Bayesian Statistics.

×

12:15

Invalid Time

Invalid Time

Coffee Break

12:30

Invalid Time

Invalid Time

Towards visual intelligence: Modern Machine Learning in Computer Vision Research

Viktoriia Sharmanska

Advanced

---

deep-learning

automatic-systems

machine-learning

bigdata

She will then explain the underlying principles of how do we teach computers 'to see' using machine learning methods with examples of recognising objects in visual data.

Subsequently Dr Sharmanska will focus on how can you enhance an automatic systems' capacity to recognise complex real-world scenes like human actions and emotions using a deep-learning approach.

×

Deep Learning for Recommender Systems

Oliver Gindele

---

infiniteconf

tensorflow

recommender-systems

deep-learning

In this talk, Oliver will discuss how some of these novel models can be implemented in the machine learning framework TensorFlow, starting from a collaborative filtering approach and extending that to more complex deep recommender systems.

infiniteconf tensorflow recommender-systems deep-learning

---

About the speaker...

He studied Materials Science at ETH Zurich and moved to London to obtain his PhD in computational physics from UCL. He is passionate about using computers models to solve real-world problems he joined Datatonic to work on bespoke machine learning solutions. He workes with clients in retail, finance and telecommunications Oliver applies deep learning to tackle some of the most challenging use cases in these industries.

Oliver tweets at @tinyoli, and the website of DataTonic can be found here.

×

13:15

Invalid Time

Invalid Time

Lunch

14:15

Invalid Time

Invalid Time

Sketch Algorithms

Simon Belak

---

analytics

distributed-computing

sketch-algorithms

stream-processing

statistics

Building from that you will delve into related problems of sampling in a stream setting, and updating in a batch setting, and highlight some cool tricks such as capturing time-dynamics via data snapshotting. To finish off we will touch upon algorithms to summarize categorical data, most notably count-min sketch. The talk is motivated by my work at Metabase -- an opensoucre analytics tool -- where you heavily utilize histograms in building our "data scientist in a box".

analytics distributed-computing sketch-algorithms stream-processing statistics

---

About the speaker...

Currently, Simon is working hard to become obsolete at Metabase where he is trying to build an artificial data scientist and imbue visualisations with understanding and context.

Simon tweets at @sbelak.

×

AI for Cultural Heritage: the Venice Time Machine and beyond

Giovanni Colavizza

Beginner

---

venice

time-machine

data-science

ai

cultural-heritage

digital-humanities

Nevertheless, a fundamental challenge remains largely open: how to digitise and make accessible the vast and scattered cultural heritage which informs both research and public experiences. In this talk we will consider these challenges through the lenses of the Venice Time Machine: a large-scale digitisation and indexation project based at the Archive of Venice, with the ambition to make accessible the evidence on the history of a single city through the application of AI technologies.

The broadening application of AI to cultural heritage is reaching a momentum currently epitomised by the timemachineproject.eu: a European Flagship proposal whose ambition is to create multiple time machines across Europe.

A case will be made for the possibility and ultimate opportunities opened by big science projects in the digital humanities, and the resulting datafication of cultural heritage.

venice time-machine data-science ai cultural-heritage digital-humanities

---

About the speaker...

He was for two years the operations manager of the Venice Time Machine, a large-scale digitisation and indexation project based at the Archives of Venice, and is cofounder of Odoma, a start-up offering customised machine learning techniques in the cultural heritage domain.

Giovanni is interested in how data science can contribute to the scientific endeavour, and to society at large. He is particularly passionate about the humanities and the study of the past through an interplay of quantitative and qualitative methods.

×

15:00

Invalid Time

Invalid Time

Coffee Break

15:15

Invalid Time

Invalid Time

Shipping Data Science Products with R and Docker

Steph Locke

Intermediate

---

r

operationalisation

docker

dataops

data-science

bigdata

infiniteconf

Covering models, dashboards, and other products built in R, you'll look at how Docker containers can make managing dependencies a breeze, allow your code to be hosted anywhere, and have it work in high-scale systems.

r operationalisation docker dataops data-science bigdata infiniteconf

---

About the speaker...

Steph holds the Microsoft MVP award for her community contributions. In her spare time, Steph plays board games with her husband and takes copious pictures of her doggos.

You can find more about her on her website and follow her at @SteffLocke

×

Redis as a Multi Model Database for Faster Search, ML Model Serving, Graph Traversal and Much More!

Pieter Cailliau

Beginner

---

case-study

vpc

big-data

ai

infiniteconf

Many modules have matured since then, and he'll walk you through the most interesting once you can leverage in your next generation application. He'll also touch upon some of the lesser know Redis Enterprise features for geo distributed big data sets. (Not to be missed if you find live demo's entertaining)

×

16:00

Invalid Time

Invalid Time

Coffee Break

16:15

Invalid Time

Invalid Time

KEYNOTE




Lightning Talk: The Art of Setting up a Hadoop Cluster

Paulin Shek

Beginner

---

cluster

aws

hdfs

hadoop

She'll highlight her misunderstandings which lead to a poor-performing cluster in the first place, and then summarise her findings as positive and actionable pieces of advice to follow when setting up your own cluster.

cluster aws hdfs hadoop

---

About the speaker...

×

16:30

Invalid Time

Invalid Time

KEYNOTE




Lightning Talk: Can a Robot Code My Website?

Salman Iqbal

---

deep-learning

code

lightning-talk

deep-learning code lightning-talk

---

About the speaker...

As a Full Stack Developer and has had experience in developing software in aerospace and finance. Salman focuses on building high quality web platforms and improving the software development life cycle. Recently he has started looking at how machine learning can help in improving the software development process. He also focuses his time on using container technology and how Kubernetes can be used to manage containers.

He co-founded Cloud Native Wales, an initiative to bring together a community that would share ideas on how to use cloud native technologies effectively.

Additionally, he is part of learnk8s.io where he focuses on providing Kubernetes training.

Follow Salman on his personal Twitter @soulmaniqbal and also @cloudnativewal.

×

16:45

Invalid Time

Invalid Time

KEYNOTE




Lightning Talk: Big Data and Cognitive Neuroscience: Challenges, Resolutions, and Alternatives

Jak Maloret

Beginner

---

research

human-behaviour

psychiatry

infiniteconf

big-data

However, this does not come without its challenges. For example, the replication crisis faced by Cognitive Neuroscience, along with other biological sciences, is a very real issue whereby independent researchers fail to replicate findings from publications using the same experimental design.

This issue is attributed to many reasons, such as low statistical power and differences in analytical methods. The advent of big data offers solutions to these challenges. Online platforms designed specifically to allow neuroimaging data and experimental tasks to be shared between researchers is promoting collaboration across the discipline. Such collaboration will make research more accessible for under-funded research groups, could lead to greater statistically-powered findings, and help build a greater understanding of what is happening in the brain.

Alternatively, the use of large-scale behavioural tasks through online platforms such as Amazon Mechanical Turk or on smartphones has surged in popularity in recent years. By developing complex decision-making tasks that people can perform in their homes, researchers can incorporate natural features from everyday life in their analyses, allowing us to understand cognitions and brain functions relevant for real life.

In this talk, Jak will review some of the challenges faced by the Cognitive Neuroscience discipline, and the subsequent solutions that open sourcing and big data can help to reveal. He will then discuss an alternative view, outlining how big data from large-scale behavioural tasks performed in naturalistic environments has the potential to further benefit the discipline.

research human-behaviour psychiatry infiniteconf big-data

---

About the speaker...

While completing his undergraduate degree, he developed a passion for reading about the ethical issues and implementation challenges of big data, machine learning, and artificial intelligence.

After arriving at UCL, he began working in the Max Planck Centre for Computational Psychiatry and Ageing research, where he is investigating how mood influences the choices we make, and whether neuroeconomic computational models can explain why shifts in our mood bias our perception of rewards

×

17:00

Invalid Time

Invalid Time

#infiniteconf Party!

21:00

Invalid Time

Invalid Time

End of #infiniteconf Day 1
Day 2: Friday 6th July
Don't miss these amazing talks!
Track
ALT/TAB
SHIFT

08:30

Invalid Time

Invalid Time

Registration and Breakfast Refreshments

09:00

Invalid Time

Invalid Time

KEYNOTE




Infiniteconf Opening and Welcome to Day 2!

Tom Martin

---

09:15

Invalid Time

Invalid Time

KEYNOTE




Keynote: What can Deep Learning Reveal About Beautiful Places?

Chanuki Illushka Seresinhe

Beginner

---

data

urban-analytics

wellbeing

artificial-intelligence

deep-learning

machine-learning

data-science

infiniteconf

Chanuki will talk to you about how she exploited recent advances in computer vision and deep learning to attempt to find answers to this question that go beyond the simple explanation 'what is natural is beautiful'. She will also explore a new deep learning model to predict scenic locations around London.

Chanuki's research shows that beauty – once thought to be in the eye of the beholder and thus an area of investigation impenetrable by computers – can in fact be discerned by computer algorithms.

×

10:15

Invalid Time

Invalid Time

Coffee Break

10:30

Invalid Time

Invalid Time

Informing the Caterpillar While Being Mindful of the Crocodile

Samantha Ahern

All levels

---

mental-health

ethics

gdpr

learning-analytics

The Universities UK #StepChange report calls for the alignment of learning analytics to student wellbeing, specifically to identify changes in students' behaviours. From research into the analysis of social media behaviours and message sentiment, it is possible to identify the onset of a depressive period. This is beyond the scope of our role, but is it possible to identify student behaviours that are of concern?

In this session, Samantha will explore why this is deemed necessary, how learning analytics may be used to identify these behaviours and what the ethical and legal issues may be in doing so.

mental-health ethics gdpr learning-analytics

---

About the speaker...

×

Workshop: Big Data Machine Learning with Python and Spark on AWS

Robert Hardy

Beginner

---

aws

pandas

machine-learning

python

spark

Day 2, 6 Jul starts 10:30 (SHIFT)

Workshop: Big Data Machine Learning with Python and Spark on AWS
Robert Hardy

You will cover all steps of the workflow:

Spinning up your Spark instance on AWS
Trimming and cleaning data
Using different storage formats for faster handling
Browsing subsets of the data to get a feel for which features might be the most useful
Application of models from the SparkMLliband Scikit-learn libraries
Viewing results and assessing the quality of our predictions

×

11:15

Invalid Time

Invalid Time

Coffee Break

11:30

Invalid Time

Invalid Time

Ethical Artificial Intelligence

Hollie Lubbock

---

bigdata

society

accountability

intelligence-systems

ai

ethical-ai

In this session, Hollie will explore how you can address fairness, accountability and the long-term effects on society when designing with data.

Technology should be a beneficial force in everyone's lives, taking the world in exciting new directions and making everybody better humans. To ensure this, you need to facilitate a conversation between data technology and the human experience.

Keeping social responsibility and ethical behaviour in mind when designing AI systems will allow you to put the right systems in place to contribute to the society you want, fostering higher levels of cognitive and emotional skills.

bigdata society accountability intelligence-systems ai ethical-ai

---

About the speaker...

She has worked with various London agencies and in-house for Fjord, Huge, Code & Theory, The Times and Bureau for Visual affairs where she led the UX and design teams. She mentors early-stage startups as part of the Google Launchpad program and junior UX designers through UXPA. When not designing she's a keen traveller and photography addict.

Her client list includes Google, Facebook, Net-A-Porter, BBC, Southbank Centre, The V&A, Paul Smith, Wellcome Collection, The National Theatre, Deep Mind, and Roald Dahl.

×

Workshop: Big Data Machine Learning with Python and Spark on AWS

Robert Hardy

Beginner

---

aws

pandas

machine-learning

python

spark

Day 2, 6 Jul starts 11:30 (SHIFT)

Workshop: Big Data Machine Learning with Python and Spark on AWS
Robert Hardy

You will cover all steps of the workflow:

Spinning up your Spark instance on AWS
Trimming and cleaning data
Using different storage formats for faster handling
Browsing subsets of the data to get a feel for which features might be the most useful
Application of models from the SparkMLliband Scikit-learn libraries
Viewing results and assessing the quality of our predictions

×

12:15

Invalid Time

Invalid Time

Lunch

13:15

Invalid Time

Invalid Time

Mostly Harmless' Machine Learning: Use Case from Healthcare from a Banking Hackathon

Violeta Misheva

Intermediate

---

beyond-banking-days

data-hackathon

machine-learning

machine-learning-in-healthcare

The goal was to detect if there was something in the gene mapping of patients which could tell researchers and healthcare professionals how the patient will react to the treatment. In this way, they can prevent sending patients to a very intensive type of treatment (which can lead to numerous negative long-term side effects), if they know the patients are likely to react well to lower-intensity treatment.

beyond-banking-days data-hackathon machine-learning machine-learning-in-healthcare

---

About the speaker...

In her daily job, she works on projects with different business lines applying latest machine learning and advanced analytics technologies and algorithms. Before that, she worked for about 1.5 years as a data science consultant in Accenture, the Netherlands. Violeta enjoyed helping clients solve their problems with the use of data and data science but wanted to be able to develop more sophisticated tools, therefore the switch.

Before her position at Accenture, she worked on her PhD, which she obtained from Erasmus University, Rotterdam in the area of Applied Microeconometrics.

×

2

Workshop: Scaling Machine Learning in the Cloud with Kubernetes

Salman Iqbal and Daniele Polencic

---

infiniteconf

infrastructure

scaling

machine-learning

kubeflow

kubernetes

Day 2, 6 Jul starts 13:15 (SHIFT)

Workshop: Scaling Machine Learning in the Cloud with Kubernetes
Salman Iqbal and Daniele Polencic

In this workshop, you'll learn how to leverage Kubernetes to deploying complex workloads in the cloud, on bare metal and locally. You'll learn how Kubernetes provides a fast iteration cycle, flexible scalability, and a lack of boilerplate which makes it ideal for most of the machine learning experiments.

Please install the following software on your computer:

- Kubectl
- Docker
- Bash (please install Cmder if you're on Windows)
- Git
- Python 2.7 and pip
- A text editor such as Atom

You should also create an account on Docker Hub.

infiniteconf infrastructure scaling machine-learning kubeflow kubernetes

---

About the speakers...

As a Full Stack Developer and has had experience in developing software in aerospace and finance. Salman focuses on building high quality web platforms and improving the software development life cycle. Recently he has started looking at how machine learning can help in improving the software development process. He also focuses his time on using container technology and how Kubernetes can be used to manage containers.

He co-founded Cloud Native Wales, an initiative to bring together a community that would share ideas on how to use cloud native technologies effectively.

Additionally, he is part of learnk8s.io where he focuses on providing Kubernetes training.

Follow Salman on his personal Twitter @soulmaniqbal and also @cloudnativewal.

Daniele is a technical consultant at learnk8s.io and a certified Kubernetes administrator and authorised trainer partner for Kubernetes and the Linux Foundation. He's passionate about solving problems and programming, particularly in JavaScript. In the last decade, Daniele has trained developers for companies in e-commerce, finance and the public sector. When he isn't writing code, he advises startups in the London tech scene.

Daniele tweets at @danielepolencic.

×

14:00

Invalid Time

Invalid Time

Coffee Break

14:15

Invalid Time

Invalid Time

Machine Learning and Human Intelligence: How AI and Big Data can Transform Education

Rose Luckin

Beginner

---

To address this, Rose will propose a set of recommendations for how educators can draw on what AI does best to nurture and expand our human capabilities.

---

About the speaker...

Her research involves the design and evaluation of educational technology using theories from the learning sciences and techniques from Artificial Intelligence (AI). She has a particular interest in using AI to open up the 'black box' of learning to show teachers and students the detail of their progress intellectually, emotionally and socially.

Rose is also Director of EDUCATE: a London hub for Educational Technology StartUps, researchers and educators to work together on the development of evidence-informed Educational Technology.

Rose has published numerous academic articles in journals and has authored 2 monographs and 2 edited collections. She is also lead author of Nesta's influential 'Decoding Learning' report published in 2012 and Pearson's Unleashing Intelligence, published in 2016.

×

2

Workshop: Scaling Machine Learning in the Cloud with Kubernetes

Salman Iqbal and Daniele Polencic

---

infiniteconf

infrastructure

scaling

machine-learning

kubeflow

kubernetes

Day 2, 6 Jul starts 14:15 (SHIFT)

Workshop: Scaling Machine Learning in the Cloud with Kubernetes
Salman Iqbal and Daniele Polencic

In this workshop, you'll learn how to leverage Kubernetes to deploying complex workloads in the cloud, on bare metal and locally. You'll learn how Kubernetes provides a fast iteration cycle, flexible scalability, and a lack of boilerplate which makes it ideal for most of the machine learning experiments.

Please install the following software on your computer:

- Kubectl
- Docker
- Bash (please install Cmder if you're on Windows)
- Git
- Python 2.7 and pip
- A text editor such as Atom

You should also create an account on Docker Hub.

infiniteconf infrastructure scaling machine-learning kubeflow kubernetes

---

About the speakers...

As a Full Stack Developer and has had experience in developing software in aerospace and finance. Salman focuses on building high quality web platforms and improving the software development life cycle. Recently he has started looking at how machine learning can help in improving the software development process. He also focuses his time on using container technology and how Kubernetes can be used to manage containers.

He co-founded Cloud Native Wales, an initiative to bring together a community that would share ideas on how to use cloud native technologies effectively.

Additionally, he is part of learnk8s.io where he focuses on providing Kubernetes training.

Follow Salman on his personal Twitter @soulmaniqbal and also @cloudnativewal.

Daniele is a technical consultant at learnk8s.io and a certified Kubernetes administrator and authorised trainer partner for Kubernetes and the Linux Foundation. He's passionate about solving problems and programming, particularly in JavaScript. In the last decade, Daniele has trained developers for companies in e-commerce, finance and the public sector. When he isn't writing code, he advises startups in the London tech scene.

Daniele tweets at @danielepolencic.

×

15:00

Invalid Time

Invalid Time

Coffee Break

15:15

Invalid Time

Invalid Time

KEYNOTE




TensorFlow.js : Bringing ML into the Browser?

Brian Sletten

---

apis

javascript

infiniteconf

browser

tensorflow.js

machine-learning

Now, as our production systems become more distributed geographically, we can push some ML capabilities to the edge.

Imagine:

Reusing existing models in distributed and decentralized architectures
Image and object detection from local video streams
Event classification from IoT-based sensors
Interact with WebAssembly-optimized code on all browsers and platforms
Natural Language Processing of user text and audio

If models aren't too big and can be cached, the Web architecture will happily support these new use cases.

apis javascript infiniteconf browser tensorflow.js machine-learning

---

About the speaker...

Brian has recently been at Devoxx, ÜberConf and NFJS, speaking about an exciting new binary format for fast cross-platform implementation, called WebAssembly.

He focuses on web architecture, resource-oriented computing, social networking, the Semantic Web, data science, 3D graphics, visualization, scalable systems, security consulting, and more, and has trained close to 3000 people on machine learning Worldwide. He is also a rabid reader, devoted foodie and has excellent taste in music. If pressed, he might tell you about his International Pop Recording Career.

Brian is a liberal arts-educated software engineer with a focus on forward-leaning technologies. He is the President of Bosatsu Consulting, Inc., a professional services company focused on web architecture, resource-oriented computing, the Semantic Web, scalable systems, security consulting and other technologies of the late 20th and early 21st Centuries.

He has a background as a system architect, a developer, a mentor and a trainer. His experience has spanned defense, finance and commercial domains with security consulting, network matrix switch controls, 3D simulation/visualization, Grid Computing, P2P and Semantic Web-based systems. He has a B.S. in Computer Science from the College of William and Mary and currently lives in Fairfax, VA.

Brian tweets regularly from @bsletten

×

16:00

Invalid Time

Invalid Time

Coffee Break

16:15

Invalid Time

Invalid Time

KEYNOTE




Lightning Talk: Parallel Computing in R

Kirill Egorov

Intermediate

---

rcpp

alternative-packages

infiniteconf

r-tools

r

16:30

Invalid Time

Invalid Time

KEYNOTE




Lightning Talk: The Why of Data-Driven Organisations

Tom Martin

Beginner

---

data-science

culture

business

bigdata

infiniteconf

In this lighting talk, Tom investigates the underlying motives of a company striving to become data-driven and how these may be translated into more tangible goals.

×

16:45

Invalid Time

Invalid Time

KEYNOTE




Lightning Talk: To be Confirmed (15min)

---

Day 2, 6 Jul starts 16:45

Lightning Talk: To be Confirmed (15min)


×

17:00

Invalid Time

Invalid Time

Beer Break

17:15

Invalid Time

Invalid Time

KEYNOTE




Keynote: Why Real-Time is the Future

Jesse Anderson

All levels

---

infiniteconf

datascience

data

data-engineering

infiniteconf datascience data data-engineering

---

About the speaker...

Jesse Anderson is a Data Engineer, Creative Engineer and Managing Director of Big Data Institute. He mentors companies all over the world ranging from startups to Fortune 100 companies on Big Data. This includes projects using cutting-edge technologies like Apache Kafka, Apache Hadoop, and Apache Spark. He is widely regarded as an expert in the field and for his novel teaching practices. Jesse is published on Apress, O'Reilly, and Pragmatic Programmers. He has been covered in prestigious publications such as The Wall Street Journal, Harvard Business Review, CNN, BBC, NPR, Engadget, and Wired. You can learn more about Jesse at Jesse-Anderson.com.

×

18:15

Invalid Time

Invalid Time

#infiniteconf 2018 Wrap Up!

18:30

Invalid Time

Invalid Time

End of #infiniteconf 2018!
SkillsCasts
Keynote: What can Deep Learning Reveal About Beautiful Places?

Governments around the world spend a great deal of money creating and preserving beautiful places, and you might seek out such locations when desiring rest and relaxation. But what are beautiful places composed of?

data urban-analytics wellbeing artificial-intelligence deep-learning machine-learning data-science infiniteconf

Mostly Harmless' Machine Learning: Use Case from Healthcare from a Banking Hackathon

Last year ABN AMRO bank organised a hackathon, Beyond Banking during which time the bank opened a number of its APIs. It was a very fun event!

Violeta participated with a team of her colleagues and they worked on a problem from the healthcare domain. They were given data from patients diagnosed...

beyond-banking-days data-hackathon machine-learning machine-learning-in-healthcare

Ethical Artificial Intelligence

There is no doubt that artificial intelligence systems are a powerful agent of change in society. As this technology becomes increasingly prevalent, transforming your understanding of people and society, issues around ethics and regulation arise.

bigdata society accountability intelligence-systems ai ethical-ai

Shipping Data Science Products with R and Docker

There's no point being a data scientist if your work never makes it to production. This session explores a solution for getting your code live, scalable, and easily managed.

r operationalisation docker dataops data-science bigdata infiniteconf

Deep Learning for Recommender Systems

Recommender systems are widely used by e-commerce and services companies worldwide to provide the most relevant items to their users.

Over the past few years, deep learning has demonstrated breakthrough advances in image recognition and natural language processing. Meanwhile, new approaches have...

infiniteconf tensorflow recommender-systems deep-learning

Informing the Caterpillar While Being Mindful of the Crocodile

Students' mental wellbeing is a growing area of concern for HEIs. You have seen large increases in students declaring a mental health condition upon admission to UK universities. Is this just the tip of the iceberg?

mental-health ethics gdpr learning-analytics

Keynote: Cluster Consensus: When Aeron Met Raft

Aeron was designed to be an understandable messaging system, it was also designed to be fast, very fast.

keynote understandable-messaging-system raft aeron

When Big data and Data Science Meet Credit Decisioning

While financial companies use Data Science in their fraud detection models, they do not use it in their credit decisioning models which, instead, use classification and regression to assess the risk of lending to individuals.

finance big-data decisioning-models data-science

TensorFlow.js : Bringing ML into the Browser?

The numerics of machine learning seem like the least likely thing you would expect to run in a browser. The recently-released TensorFlow.js will provide exactly that, however. This Javascript implementation of the TensorFlow APIs is backed by GPU-accelerated WebGL and the optimizations available...

apis javascript infiniteconf browser tensorflow.js machine-learning

Lightning Talk: Big Data and Cognitive Neuroscience: Challenges, Resolutions, and Alternatives

Cognitive Neuroscience studies the mental processes underlying cognition and behaviour. By interlinking behavioural studies from Psychology with state-of-the-art Neuroimaging methods, we are able to gain insight into how processes such as decision-making and learning evolve.

research human-behaviour psychiatry infiniteconf big-data

Sketch Algorithms

In this talk, you will look at how to efficiently (in both space and time) summarize large, potentially unbounded, streams of data by approximating the underlying distribution using so-called sketch algorithms. The main approach you are going to be looking at is summarization via histograms....

analytics distributed-computing sketch-algorithms stream-processing statistics

Building Applications for Scalability While Keeping Costs at Bay

Google Cloud Platform has a wide range of powerful products to offer, but many users don't know which to pick to set them up for success while keeping the bill at check.

cloud scalability reliability performance cost qps fullstack-application

Fuelling the AI Revolution with Gaming

Artificial Intelligence is impacting all areas of society, from healthcare and transportation to smart cities and energy. AI won't be an industry, it will be part of every industry. NVIDIA invests both in internal research and platform development to enable its diverse customer base, across...

gpu bigdata deeplearning nasa-fdl ai artificial-intelligence neural-networks

Lightning Talk: Can a Robot Code My Website?

Designing a user interface for a website or an application can be cumbersome and time consuming. In this talk, Salman will present a deep learning algorithm that creates the code for your website or an app based on the provided mockup.

deep-learning code lightning-talk

Towards visual intelligence: Modern Machine Learning in Computer Vision Research

In this talk, Dr Sharmanska will start with a fundamental question, what is and what is not visual data in machine versus human perspective.

deep-learning automatic-systems machine-learning bigdata

Redis as a Multi Model Database for Faster Search, ML Model Serving, Graph Traversal and Much More!

Redis modules were introduced in v4.0. A Redis module allows you to define your own data types and commands against those data types, while taking advantage of all the goods Redis already had to offer.

case-study vpc big-data ai infiniteconf

Keynote: Why Real-Time is the Future

Real-time Big Data systems are making previously impossible use cases possible. This talk will cover some of the limitations with batch Big Data systems. Then, we will talk about the use cases that real-time systems enable and the sorts of technologies used in them. Finally, we will talk about...

infiniteconf datascience data data-engineering

Lightning Talk: The Art of Setting up a Hadoop Cluster

In this talk, Paulin will go through the lessons learnt when she set-up/broke/fixed a small (5 node) Hadoop cluster on some EC2 instances in AWS.

cluster aws hdfs hadoop

Lightning Talk: The Why of Data-Driven Organisations

You've all heard about "data-driven organisations", and you may well know what this means - but why do you care about becoming data-driven in the first place?

data-science culture business bigdata infiniteconf

Machine Learning and Human Intelligence: How AI and Big Data can Transform Education

Intelligence is at the heart of what makes you human, and you must blend the artificial with the human to build education that passes on the emotional, collaborative, sensory and self-effective aspects of human intelligence that define you.

Lightning Talk: Parallel Computing in R

Kirill is going to walk you through different methods to parallelize you R code. He is going to cove base R tools, alternative packages as well as low level parallelization with Rcpp.

rcpp alternative-packages infiniteconf r-tools r

AI for Cultural Heritage: the Venice Time Machine and beyond

In recent years digital approaches to the humanities are rapidly changing research and communication practices.

venice time-machine data-science ai cultural-heritage digital-humanities
Photos
Other Years