2 DAY CONFERENCE
Infiniteconf 2018 - The conference on Big Data and Fast Data
Topics covered at

#infiniteconf
Comprehensive aspects of human behavior and the human economy are increasingly recorded as data. Big data is transforming almost every aspect of science and the humanities, driven by the emergence of a data society. How to extract value from data? What technologies can or will power this transformation?
Join us at Infiniteconf 2018 on July 5th-6th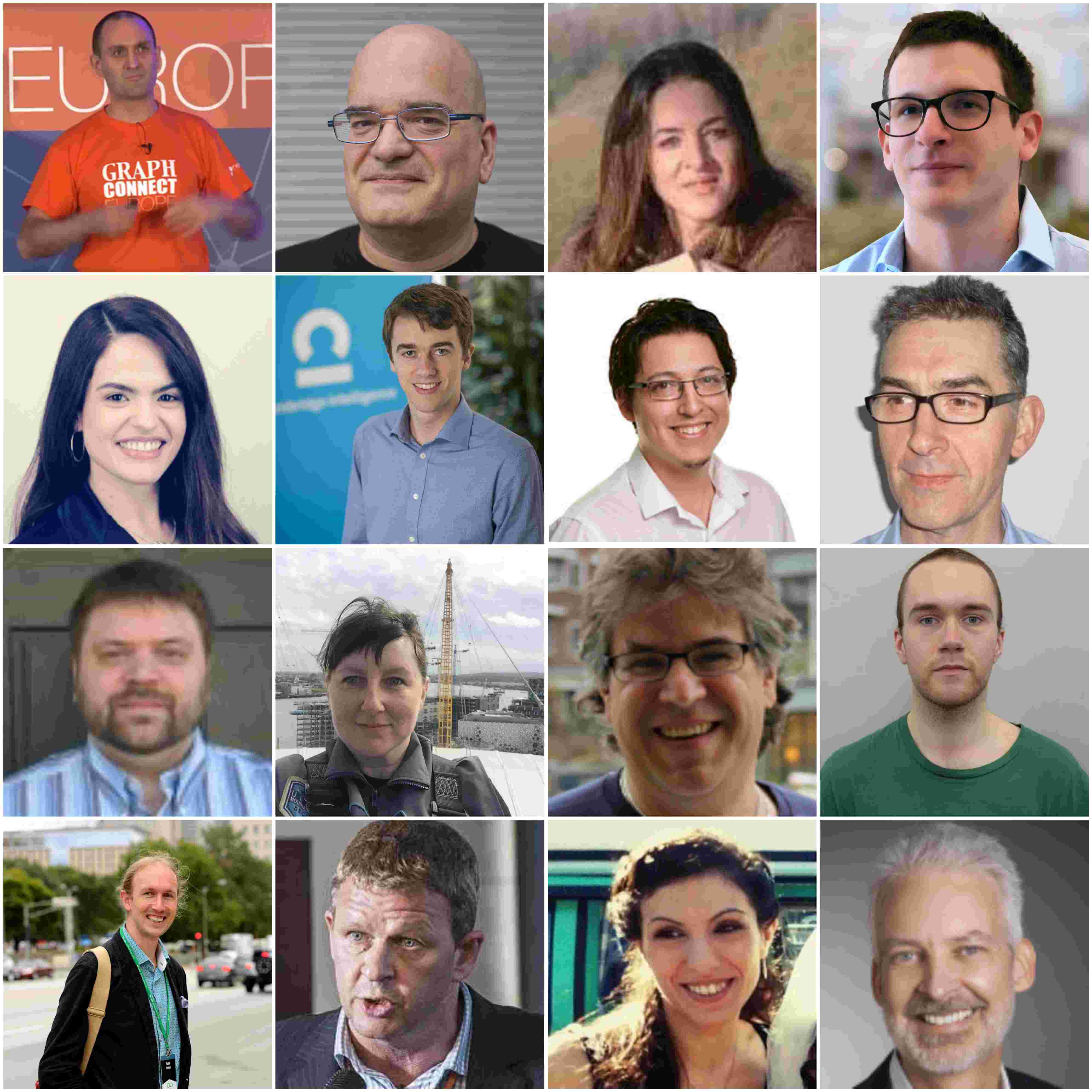 Join Infiniteconf 2018, the go-to conference to discover and learn all the latest developments on Big Data, Fast Data and Data Science.
Infiniteconf's highlights included keynotes of Dean Wampler (Lightbend), Danilo Sato (ThoughtWorks), Dave Thomas (KX), Chanuki Illushka Seresinhe (Alan Turing Institute) and talks from Alison Lowndes (NVIDIA), Jim Webber (Neo4j), Robert Kubis (Google), Phil Wills and Lindsey Dew (The Guardian), Alex McLintock (Hadoop), Dr Larissa Romualdo-Suzuki (Greater London Authority), Samantha Ahern (UCL).
Check out Infiniteconf 2017's SkillsCasts with all the great sessions here!
Follow #infiniteconf to keep up with announcements and news!
Session Highlights
Looking forward to sessions by Jesse Anderson and Christopher Marsh! Keep an eye out on the Programme Page for further updates!
Tickets
Registration is open and we have some great Early Bird offers available so if you are planning to join us for two days packed with Data Science fun, get your skates on and book your ticket today!
Call for Thoughts now OPEN!
Infiniteconf is crafted for and by the community and 2018 will be no exception! We are looking to gather your ideas on what this year's #infiniteconf should look like. Which topics or themes would you like to featured? Which experts would you like to learn from? Which skills would you like to learn or share? Our first program committee meeting will be in October 2017 and your input will help us design our Call For Papers. Help us create the best conference yet, get involved and Submit your Thoughts here!
Get Involved
Would you like to help us facilitate a great conference? Help us set up the conference spaces, introduce talks and speakers, field Q&A questions with mics, or support some of the workshops and hacks we've got in store? Email us at conferences@skillsmatter.com
Code of Conduct
Please find our Code of Conduct here.
Join us for the Infiniteconf Bytes evening events at CodeNode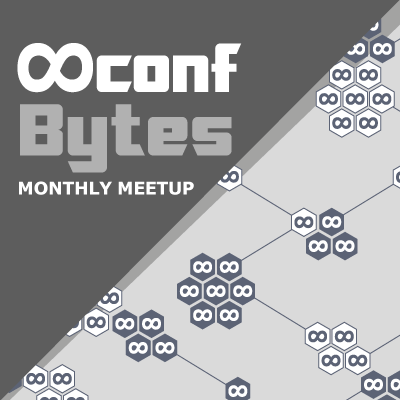 Want to stay in the loop with the latest developments within the Data Science community?
Join us at the brand new Infiniteconf Bytes series we'll be hosting at CodeNode leading up to Infiniteconf 2018!
Find more information here!
Impressions of last year
Looking forward to Christopher Marsh's session at #InfiniteConf 2018!
Looking forward to Christopher Marsh's session at #InfiniteConf 2018!
For more than twenty years, Christopher has specialized in delivering business value through technology products and platforms. He speaks internationally at conferences and community events, and delivers technical and thought leadership within AKQA and the wider technology community. In his spare time Christopher is a Fellow of the Institution of Analysts and Programmers (IAP), a Fellow of the BCS, and a Chartered IT Professional (CITP).
Keynote: Thrilled to have Jesse Anderson keynoting at #infiniteconf 2018!
Thrilled to have Jesse Anderson keynoting at #infiniteconf 2018!
Jesse Anderson is a data engineer, creative engineer, and managing director of the Big Data Institute. Jesse trains employees on big data—including cutting-edge technology like Apache Kafka, Apache Hadoop, and Apache Spark. He has taught thousands of students at companies ranging from startups to Fortune 100 companies the skills to become data engineers. He is widely regarded as an expert in the field and recognized for his novel teaching practices. Jesse is published by O'Reilly and Pragmatic Programmers and has been covered in such prestigious media outlets as the Wall Street Journal, CNN, BBC, NPR, Engadget, and Wired. You can learn more about Jesse at Jesse-Anderson.com.
CodeNode
In August 2015, Skills Matter opened the doors to CodeNode, our new 23,000 sqft Tech Events and Community venue. CodeNode provides fantastic meetup, conference, training and collaboration spaces with unrivalled technology capabilities for our tech, digital and developer communities - a long held dream coming true !
With fantastic transport links and located in the heart of London's Tech City, we could not think of a better location for our 60,000 strong engineering community!
With seven event rooms, including a 300 seater lecture room, thousands more community members will be able to visit CodeNode to learn and share skills, code and collaborate on projects.
CodeNode features a 5,000 sqft break-out space, complete with fully-licensed bar, plenty of power sockets, meeting and collaboration spaces and entertainment areas.
CodeNode will also see the opening of a permanent Hack Space, stacked with microprocessors and the latest tools and devices to play with. A community film studio will be opening too, which you can use to record any tutorials or demo's you may want to share with our community.
If you're interested in hiring CodeNode for your upcoming event, check out more details here.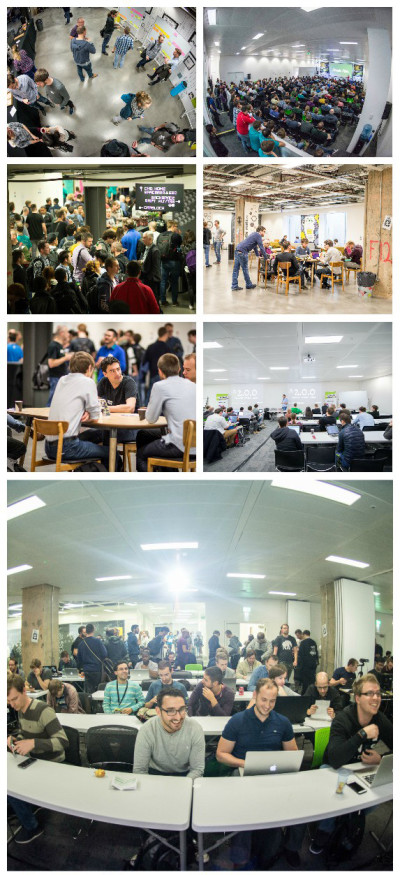 Volunteer at Infiniteconf 2018!
Interested in Fast Data, Big Data and Data Science, and eager to learn the latest news? You have the chance to get a free ticket to Infiniteconf London 2018! All we need from you is some help in setting up the conference, and some hours of your time on the days of the conference! You will be free to attend the conference for the remainder of the time.
Are you ready then? Email us at conferences@skillsmatter.com and we will put your name down as a volunteer for Infiniteconf London 2018! Shifts and detailed info will be confirmed closer to the conference.
To discuss sponsorship opportunities please contact the team:
Hold tight, skillscasts coming soon!