Want to meet the international JavaScript, Node, and IoT communities and learn and share skills with some of the world's top experts, hackers and makers? Find out about all the latest FullStack technologies and discover the latest best practices and ideas? Then come and join us at FullStack London!
Join us at FullStack London on July 11-13th 2018!
Call for Papers is now OPEN!
Would you like to speak at #fullstackcon? We want to hear your talk proposals!
Talks will be selected by Skills Matter and the Programme Committee on the basis of making the conference a varied, diverse and valuable event. Submission is open to anyone, and we encourage first-time speakers to submit a proposal. Members of the Programme Committee are happy to offer coaching and assistance on talk proposals.
We strongly encourage first-time speakers to be part of our programmes, and it is our target to feature as many first-time speakers as we can at this year's FullStack London. If your talk will be selected, you will have the opportunity to attend Jenny Martin's course "Giving Engaging Technical Talks at Conferences and Meetups".
Submit your proposal here.
Deadline for submissions is Friday, February 16th 2018.
Join us for the FullStack Bytes evening events at CodeNode
Code of Conduct
Please find our Code of Conduct here.
Get Involved
Would you like to help us facilitate a great conference? Help us set up the conference spaces, introduce talks and speakers, field Q&A questions with mics, or support some of the workshops and hacks we've got in store? Sign up as a volunteer and get a free ticket to the conference! Reach out to us at conferences@skillsmatter.com
FullStack 2018 Diversity Scholarship Plan
Impressions of last year
Business Design Centre
Situated in Islington, one of London's most vibrant areas, the BDC is within walking distance of Angel tube station and relatively close to Kings Cross, Farringdon, Liverpool Street and Euston stations. Conveniently located outside the congestion charge zone, the venue also benefits from on-site car parking, an adjacent Hilton Hotel, and has disabled access.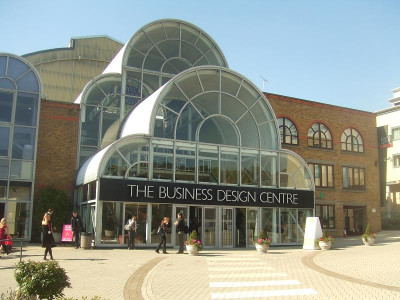 Call for Papers is now OPEN!
FullStack 2018 Diversity Scholarship Plan
Skills Matter is proud and happy to share our FullStack 2018 Diversity Scholarship Plan. This plan is based on our commitment to help develop the skills of women and their participation in our community. It is aimed at helping women who want to enter/ re-enter the tech industry.
To carry out this endeavour, Skills Matter will be sponsoring
50 complimentary tickets
to our upcoming
FullStack 2018
conference for all those who feel like they would learn from this event but would not be able to join in otherwise.
To apply please fill in this form:
Volunteer at FullStack 2018!
Interested in JavaScript, Node, Angular and IoT, and eager to learn the latest news? You have the chance to get a free ticket to FullStack London 2018! All we need from you is some help in setting up the conference, and some hours of your time on the days of the conference! You will be free to attend the conference for the remainder of the time.
Are you ready then? Email us at conferences@skillsmatter.com and we will put your name down as a volunteer for DDD eXchange London 2018! Shifts and detailed info will be confirmed closer to the conference.
To discuss sponsorship opportunities please contact the team:
Hold tight, skillscasts coming soon!