COURSE
Microservices Architecture with Jorge Ortiz‑Fuentes
6th September 2021 &nbsp 3 days
English &nbsp Online Course
£995.00 + VAT
Passionate about distributed applications? Want to develop your knowledge of how to implement microservices using one of the preferred languages for that purpose?
This three-day virtual workshop follows an iterative and constructive path to build complex applications while keeping your code reusable, maintainable, testable and decoupled.
Learn the required theoretical concepts of key architectural topics and use realistic application examples to implement every feature using a step-by-step approach, and understand the principles that inform good architectural decisions, instead of using template implementations of solutions to problems.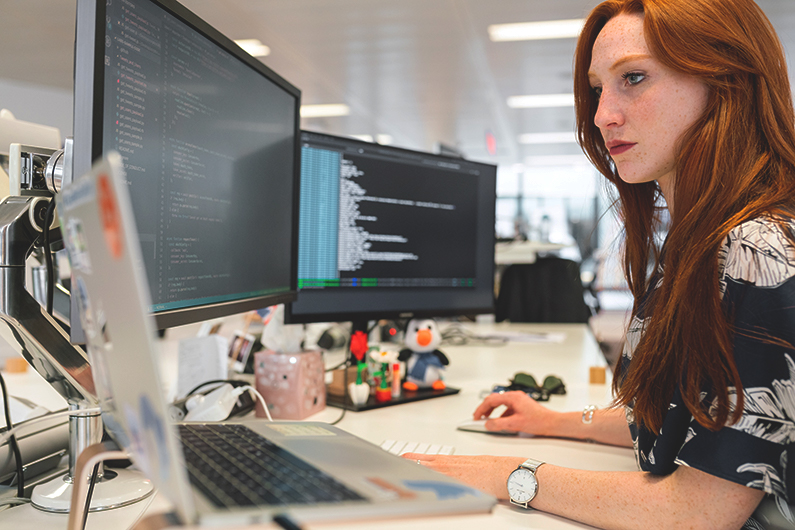 This is a hands-on course, where you will write a full-fledged distributed application on your computer with the support and guidance of the instructor. You will also have access to the complete Go code in a Git repository to review parts of the course at your will.

This course will be offered virtually over 3 full-day sessions.
Our virtual courses offer the same expert-led, hands-on experience we've offered since 2013 — accessible from the comfort of your own home (office).

You'll join Jorge and participants from around the globe in a virtual classroom where you'll utilise a variety of collaboration tools (e.g. Zoom, Slack) in this workshop-style course complete with interactive lectures, discussions and hands-on exercises.
Learn how to:
Write real-world distributed applications using an advanced architecture
Target common concerns like communications or resilience
Create more reusable and fully testable code
Improve collaboration within your team and take advantage of microservice teams
Decompose your domain into microservices
Create a Proof of Concept (PoC) without worrying about implementation details like the persistence method or how to communicate with other services
Iterate from the PoC to get the minimum viable product extending the application with different modules
Write independent microservices that communicate among them
Create code that is easier to run as a service implementing the 12 factor methodology
Implement an API Gateway and understand why is useful
Implement service descovery in your infrastructure
Choose the best communication mechanisms and implementing in your microservice
Apply this knowledge to your current codebase
Available dates
Online
Starts at
10:00 AM BST
(9:00 AM UTC)
Online
Starts at
9:00 AM BST
(9:00 AM UTC)
Can't make it on any of these dates?
Our team is happy to discuss other options with you.
Contact us at
sales@skillsmatter.com
and mention ref:
MICRO-ARCH-JOF-03
.
Private tuition and large-group discounts are also available. Find out more
here
.
Who should take this course?
This course is intended for Go developers who would like to improve the way they build their distributed applications. Attendees should have at the very least 6 months of experience developing Go code (1 year preferred), know object-oriented programming and what a design pattern is.
Prerequisites
Attendees should have at the very least 6 months of experience developing Go applications (1 year preferred) and know object-oriented programming and what a design pattern is.
Course Outline
Day 1
Architecture

Architecture is for you too: How a good architecture can help us solve the problems that we find when we write mobile apps
Using Design Patterns: A basic intro to design patterns and their value in writing good code
SOLID Principles: The five SOLID principles, their motivations, and how to apply them
(Micro)service architecture vs distributed architecture
Clean Architecture

Description and Pieces: The pieces that compose clean architecture and their purpose
The Dependency Rule: How to deal with dependencies properly in an architecture
Hints for Implementation: How to start creating an application that uses clean architecture
Decomposition

Define Microservice
Decomposition Strategies: Subdomains and Capabilities
Extract Minimum Viable Product: Plan the application we will write and how to approach the implementation of its features
First Design based on microservices
Real World strategies for extracting microservicesullet
Initial Implementation of the 1st Microservice

Define package structure
Hardcoded response: Write code for the API that the "user" will interact wit
Implement Domain Logic: Create the type that will contain the business logic of the first user story
Data (De)Serialization
Implement Persistence (Entity Gateway): The needs of persistence and how to implement them
Implement Routing (using Gorilla Mux and mentioning Gin and Chi
Connect the pieces with a command and make it all work: Write the glue code so all the pieces of the first user story work as expected
Day 2
12 Factor Applications

Organize repositories
Implement dependencies with Go Modules
Add configuration options and use the environment
Backing Services: Implement the persistence with PostgreSQL and SQLx
Build, release, run: Define Docker images
Stateless Processes: Docker containers
Port Binding: Docker Compose and networks
Concurrency: Consideration
Disposability: Graceful shutdown and related tasks
Dev/Prod parity: Keeping them similar
Logs: The different logging levels microservce, containers, & full application
Admin Processes: Implementing database migrations
Admin Processes: Implementing database migrations

Serving Files
API Gateway
Day 3
Service Discovery

Self Registration
Client-side Discovery
The Docker and Kubernetes way
Sync Communications: Request/Response

REST Maturity Levels
Defining REST APIs with OpenAPI
Compression: Implementing trivial optimizations
Versioning REST APIs
Using gRPC instead: Use protobuffers and services
Versioning gRPC APIs
Circuit Breaker: Using Contexts and advantages of Hystrix
Async Communications: Publish/Subscribe

Messaging: Concepts and standards
Message Brokers vs Brokerless
Implement messaging
Async Communications: Async Request/Response

Improve Availability: Using the messaging system for asynchronous request/response
Data Consistency

Sagas: Problem with transactions and concept for a solution
Choreography Sagas
Orchestration-based Sagas