IT / Network Administrator
IT / Network Administrator
Skills Matter are looking for a knowledgeable and hands on full-time IT Administrator to take over day to day planning, maintenance and delivery of our IT systems/services and provide technical support to our back office team and venue attendees.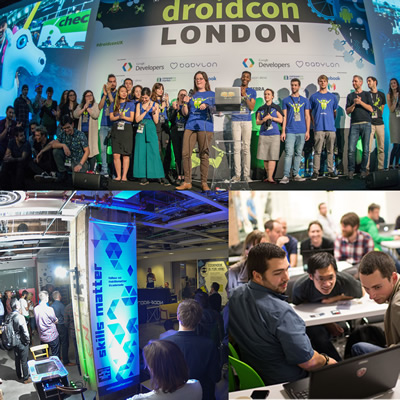 The Role
You will be based at CodeNode and will be end to end responsible for all in house IT systems and services….that's everything from deploying and maintaining rock solid internet infrastructure, through to managing desktop and server hardware/software and providing day to day technical support and guidance to our back office team and venue attendees.
This is a fantastic opportunity for an IT professional who has gained a wide range of skills, perhaps as part of a larger organisation, and is now looking for a role where they can take full ownership and play a key role within an exciting growing business.
Essential functions and responsibilities
Systems Administration
Maintaining excellent internet availability
Monitoring network infrastructure (e.g. incoming internet lines, routers, switches)
Monitoring WiFi via Unifi controller for any heavy usage or unusual clients
Monitoring Company Servers on day to day
Monitoring VoIP services (cloud based control panel)
Monitoring of Bitdefender antivirus actively
Monitoring CCTV reports/errors regularly
User/Network Support
Managing user accounts (enabling disabling network user accounts, email accounts, passwords etc)
Supporting staff with common & uncommon issues/problems
Laptop OS and application installation and updates
Maintenance of equipment (e.g. Monitors/keyboard & mouse, printers etc)
Procurement and purchasing of equipment when required and cost effective
Managing Inventory and documentation
Training and Events Support
Assisting trainers/presenters/delegates with laptops & devices setting up and troubleshooting
Assist with in room projectors and equipment
Imaging laptops for tech courses.
Provide pre-sales advice and solutions for events team and their clients.
Provide agreed technical support for internal and third party events
Out of Hours tasks
Updating/testing router configs and firmware.
Provisioning/upgrading APs, IP cameras.
Setting up ad hoc SSIDs and VLANS for specific events.
Installing, terminating and testing new cat6 and fibre network routes.
Future Projects
Review and build on disaster recovery procedures
Help train and mentor a junior/assistant technician.
Introduce Support ticketing system
Introduce internal knowledge base/FAQ
Collaborate with platform team to introduce EPOS/IOT scan points for "smart venue" features
Key focus areas/essential requirements
The ideal candidate will possess many of the key skills and experience listed below as well as the ability and willingness to quickly learn and master new skills as required.
Network Infrastructure
Ubiquiti/EdgeMax Routers
Ubiquiti EdgeSwitch, Tough Switch, Managed switches
Unifi AC PRO APs + Unify Controller
WAN load balancing/fail over multiple ISPs
LAN IP Subnetting.
VLANS
QOS and Traffic shaping
DHCP, NAT, Firewall
Provisioning & monitoring APs
Configuring Multiple SSIDs, VLANs
Channel/Frequency management
Managing external fibre internet services by BT and/or COLT.
Patching, terminating and testing of CAT6 ethernet cable.
Cloud Services
G-Suite (email and document sharing)
File sharing (eg Egnyte, Dropbox)
Cloud antivirus (eg Bitdefender)
OS & Applications
Windows 10 Server and Desktop
Some Apple OSX and Linux
Microsoft Office Pro/ Libre Office
Sage
Thunderbird
Adobe Premiere
Server/Desktop/other
Dell PowerEdge rack mounted servers
Synology Rackstation(or other NAS)
Dell latitude/Inspiron laptops
Mac Book Pro, Air and iMac Pro Stations
Managing VoIP (or Snom,Cisco)
Epos (iZettle)
Projectors (Christie, Eiki)
You will be able to demonstrate
Passion and pride in your work
Excellent technical skills
Excellent problem solving skills
A conscientious and hands-on approach
An organised and proactive approach. You must be able to plan upgrades and maintenance ahead of time and in quiet periods.
A punctual, dependable work ethic with flexibility around working hours required to achieve results
Strong written and verbal communication skills
In return we offer
a horizontal structure with the freedom to grow and develop beyond your core skill set
a competitive salary and 22 days holiday each year
a pension scheme and private medical scheme with subsidised gym membership
If this sounds like you and you'd like to join our team, send your CV and a covering email to jobs@skillsmatter.com